Looking for a recipe that's super simple, but also quite impressive? I don't know, maybe it's just me, but I'm generally impressed by shrimp dishes. But then, shrimp is like the easiest thing in the world to cook. And this dish had barely any prep work and was ready in no time flat. Bonus points for shrimp being on sale at my grocery store.
My dad told me that shrimp and feta is one of his favorite combinations and after checking out tons of recipes, i decided tomatoes and orzo would be the perfect complements. Negative points for my grocery store not having orzo. Argh! But instead I got a whole wheat pilaf with orzo mixed in. Not perfect, but it worked. Actually, it worked quite well because this was delicious!
Shrimp and Feta Orzo Salad (serves 4):
1.5 C orzo
2 T olive oil
1 lb. shrimp, shelled and deveined
Salt and pepper
3 medium tomatoes, chopped
3 oz. Athenos feta (I used the black peppercorn variety)
A couple sprigs of thyme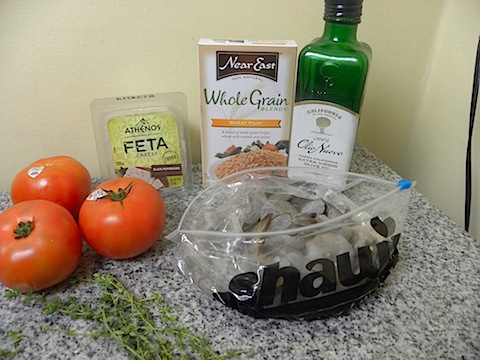 First, get your orzo cooking, according to the directions.
Then, put the olive oil in a large skillet over medium heat. Then put your shrimp in and cook for 3-5 minutes, until shrimp turn opaque. Sprinkle with salt and pepper, too.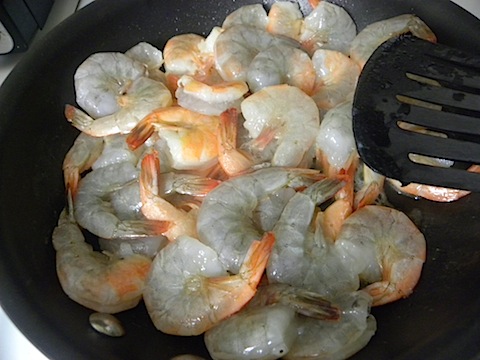 Get your tomatoes all chopped up.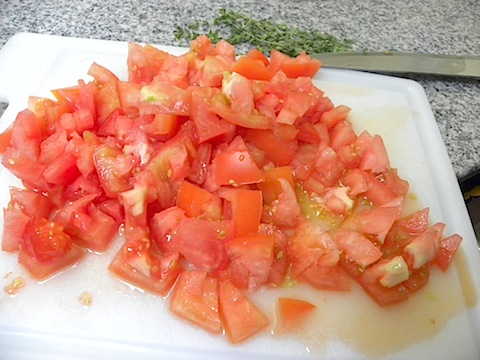 Then add the tomatoes to the skillet and cook until heated through, about 30 seconds.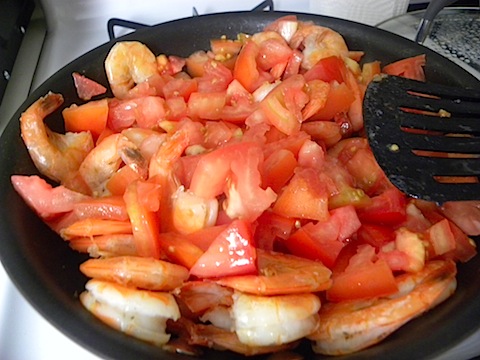 Put the orzo and shrimp and tomatoes in a bowl. And toss with the feta and thyme.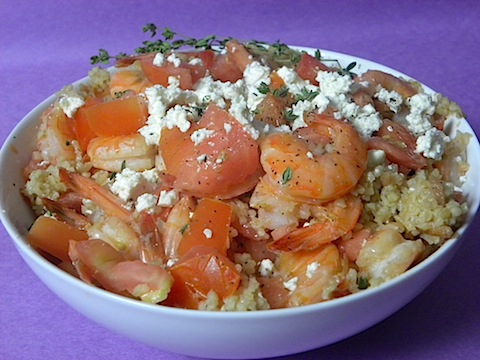 And that is literally ALL YOU DO. I told you, easiest thing ever. But still, quite impressive, right?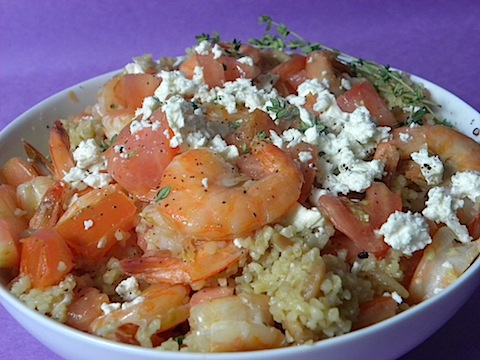 It was light and perfect for another hot summer night. Have I mentioned how excited I am to move into an apartment with AC in 9 days?? No? Well, I am! It won't make turning the oven on so tough, either.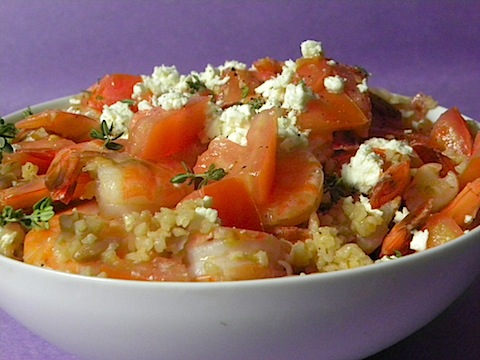 Which means I'll probably be making a ton more baked goods! But for now, I certainly can't complain about dishes like this one!
What's your favorite way to prepare shrimp?
[Sues]