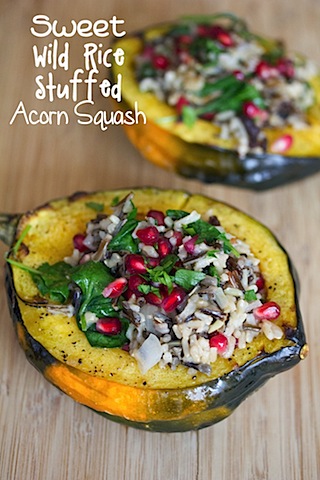 You weren't planning on going through the fall without a stuffed acorn squash recipe, were you? Ohhhh OK, I didn't think so. Obviously there are about a million different ways you can do stuffed squash, but I wrote about one of my very favorite recipes over on Parade magazine's website today.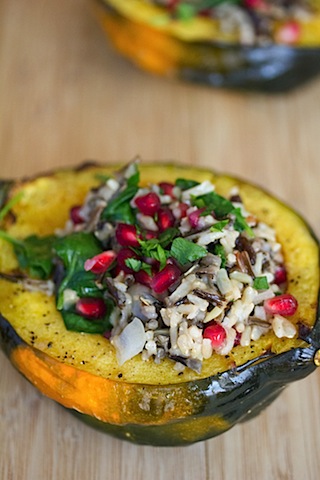 I've never really had strong feelings for raisins one way or another, but for some reason the last month or so have had me obsessed with raisins. Legit all I want to eat are oatmeal raisin cookies. I'm seriously salivating just thinking about them. Weird. But I'm just trying to go with it and I added raisins into this dish.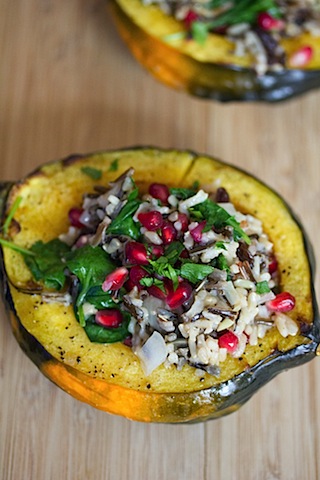 But pomegranates, too. Because I made the smart decision of opening two pomegranates on Sunday night. Which means I still have a huge Tupperware of pom arils in my fridge right now and I eat them by the handful every day.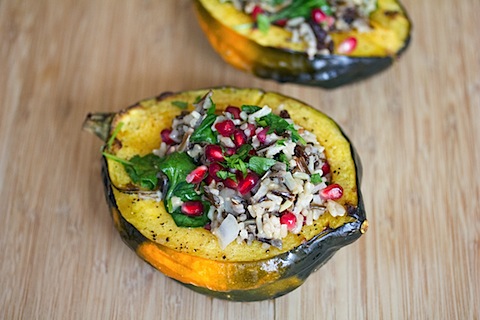 There are lots of fun spices in this squash, too. For a bit of a Moroccan twist.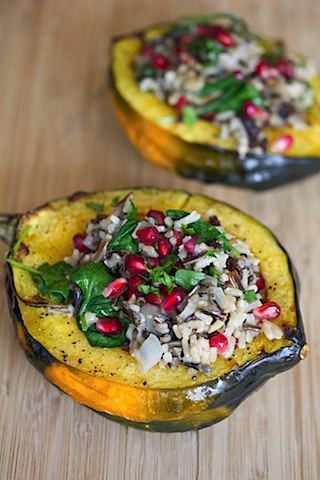 But no cheese. Sometimes I have difficulty NOT adding cheese to a dish and I'm not going to pretend I wasn't a little bit tempted here. But I held myself back. So I can truthfully say this is a healthy dish.
Also, if you're like me, you love wild rice and hate that wild rice "blends" barely include wild rice. Which is why I always add some pure wild rice to mine.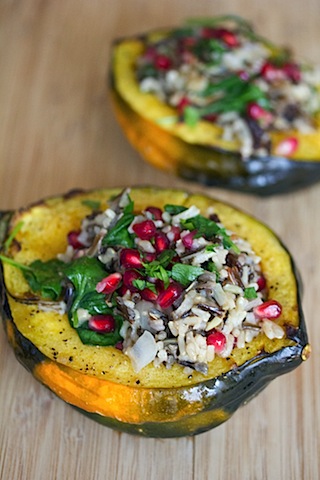 My ideal fridge would include an endless supply of stuffed butternut squash halves, with lots of sweetness involved. I hope you'll check out my recipe on Parade!
Oh, and also? GO RED SOX!!!
Do you have a stuffed squash recipe you use often?
[Sues]