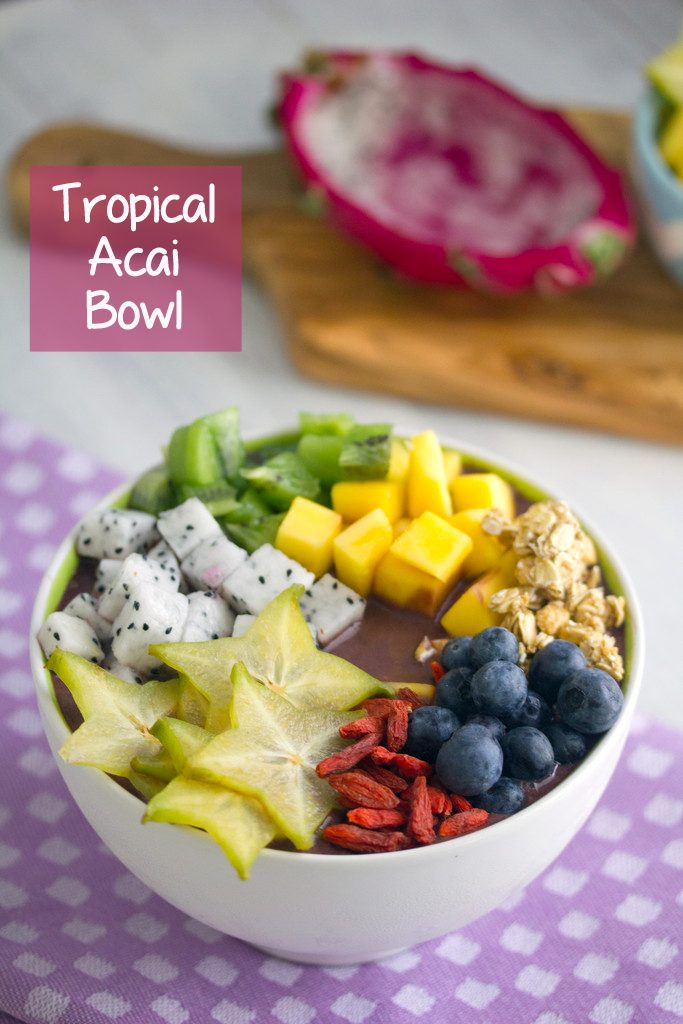 When people talk about acai berry, I'm one of those super annoying people who's like "I was eating acai berries way before they were even cool." Like for real, back in 2006. But then my story kind of stops short because I honestly can't remember how I learned about acai or why I became obsessed with it. I only know that I went to grad school and worked down the street from Whole Foods (ironically, I work in the next building over now) and somehow discovered and then frequently bought Sambazon's Acai Berry Superfruit Packs. I bet I read about it in a magazine?
I made smoothies with it every day… Before smoothies were even all that cool. Guys, this makes me feel like such a trend-setter. Yes, I KNOW people have been drinking smoothies forever. Please just let me have this one thing. Acai is probably the only thing in my life that I was a bit ahead of the crowd on. I'm still cupcake obsessed for goodness sake.
Acai is often called a super fruit and is touted for being packed with antioxidants. It's only gotten more and more popular over the years and now acai bowls can be found pretty much everywhere. Including my kitchen. I think they're more fun than a smoothie because you eat them with a spoon instead of drinking out of a glass. Plus, you can do pretty much anything you want with them.
For some reason, I though acai was basically the norm these days, but I still couldn't find these packs at any grocery store aside from Whole Foods. And I went to a lot of stores. Even the guy at Wegman's knew what acai was, but admitted they didn't stock it.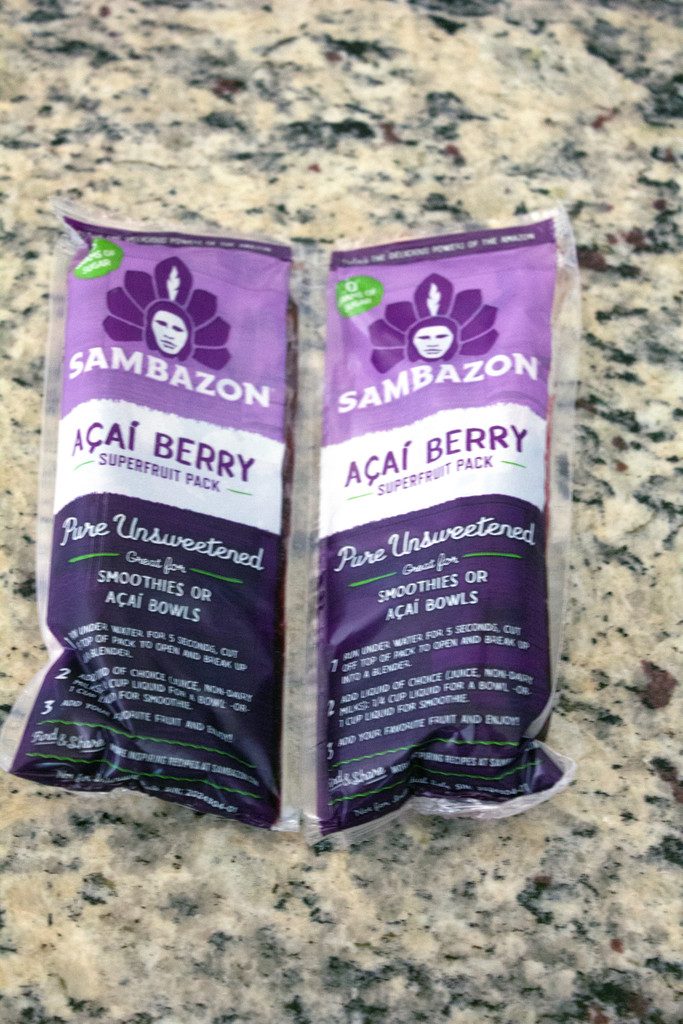 I actually had plans to go all kinds of crazy with this acai bowl. It was supposed to be full of coconut flavor and served in a coconut. But when I started whipping it up, I realized i was craving simplicity and just went with it. I did happen to have some fun fruits in my fridge; fruits I don't eat all the time. Most specifically, starfruit and dragonfruit.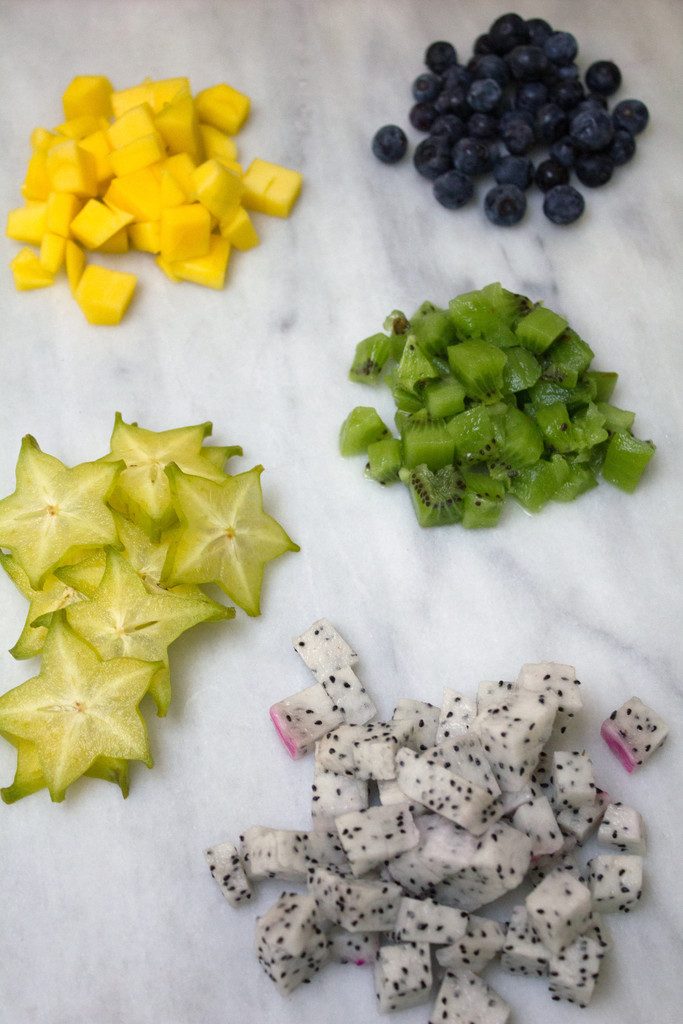 Dragonfruit is pretty much the most fabulous-looking fruit around. It's definitely not my favorite fruit flavor-wise, but I appreciate its refreshing taste.
And I always feel bad throwing away the skin. I feel like I need to make some kind of artwork with it or something. I guess that would be weird, huh? It might get moldy…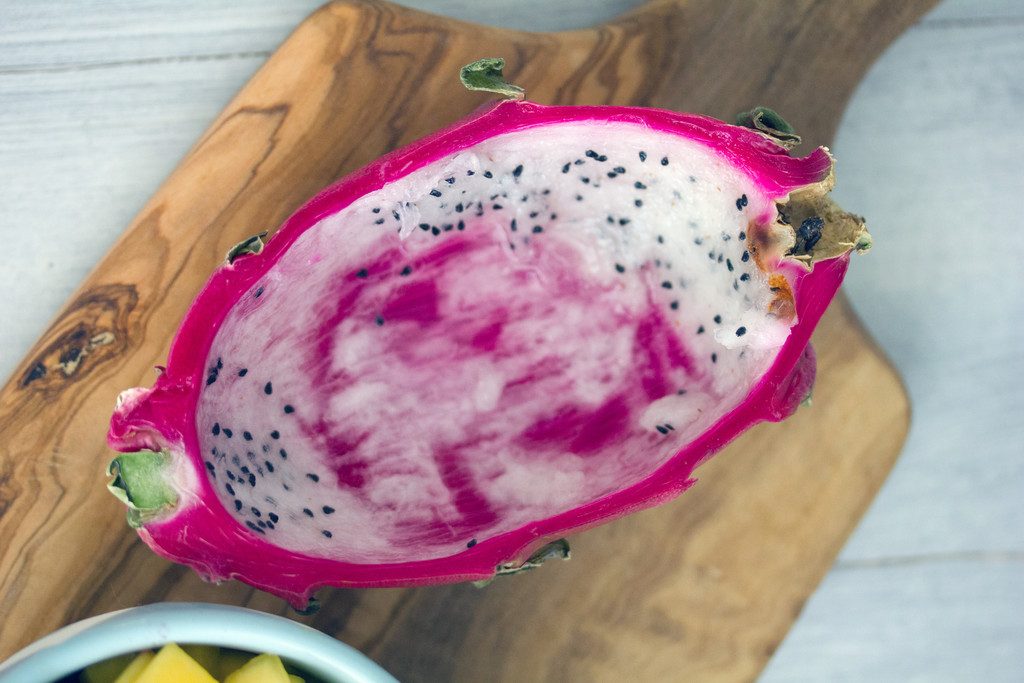 Let's talk about the acai bowl. I make a super simple version that literally consists of the frozen acai, banana, and coconut milk. Just blended together. And then topped with all kinds of good stuff.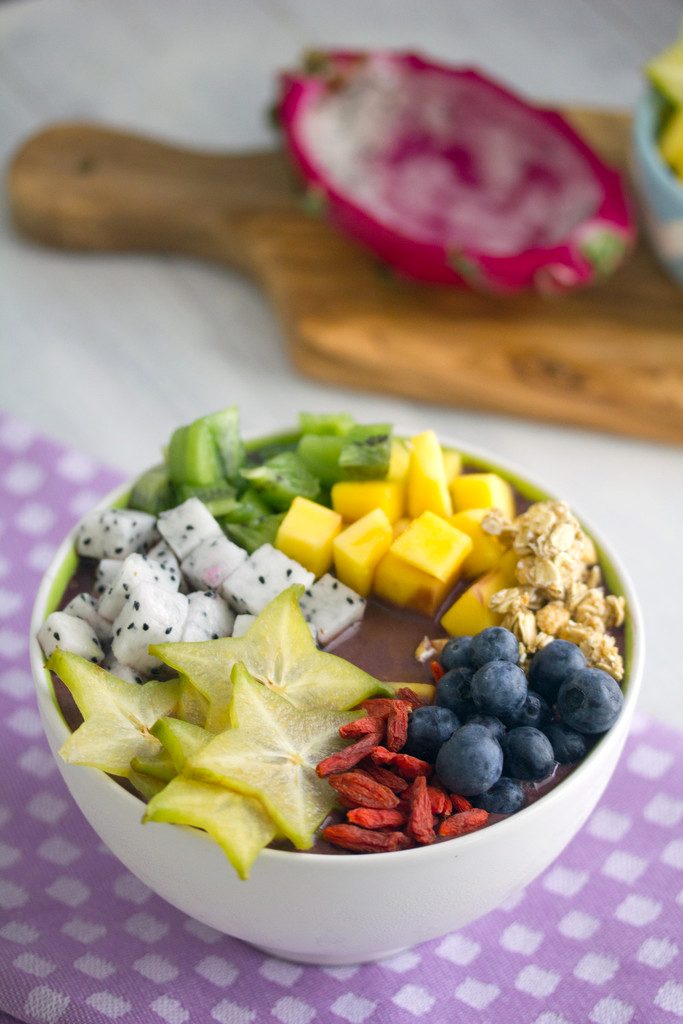 Here's what's in my bowl:
Kiwi

Mango

Dragonfruit

Starfruit

Blueberries

Goji Berries

Granola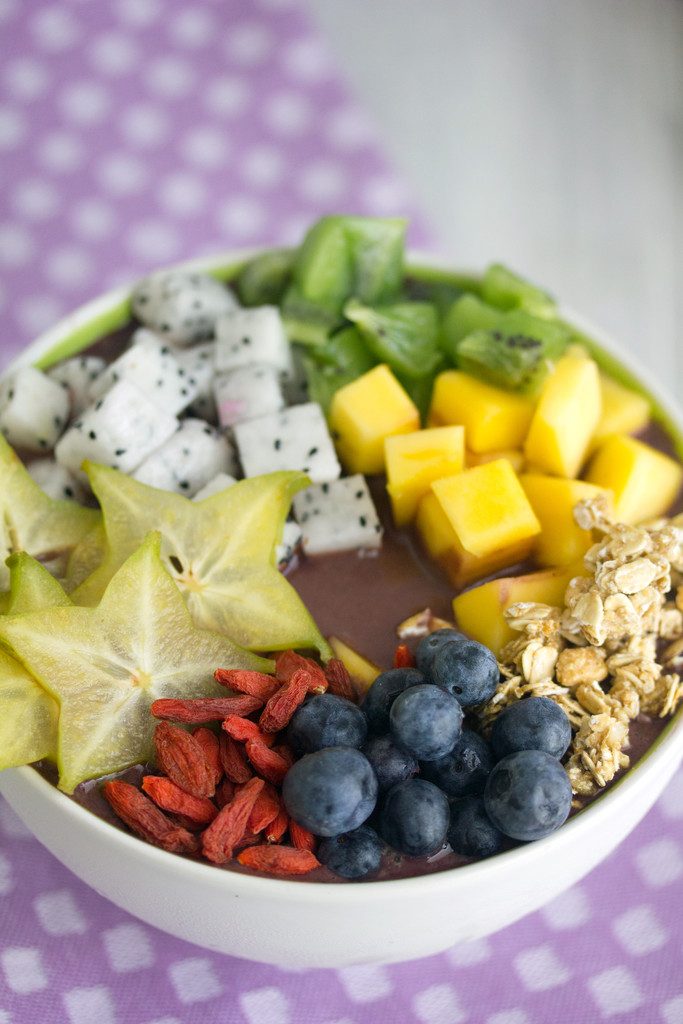 It's one of my favorite ways to start off a day and I seriously wish there was an easy way I could package this up and take it to work. I suppose I could put the acai mixture in a tupperware and then add the toppings when I get to my office. Done and done.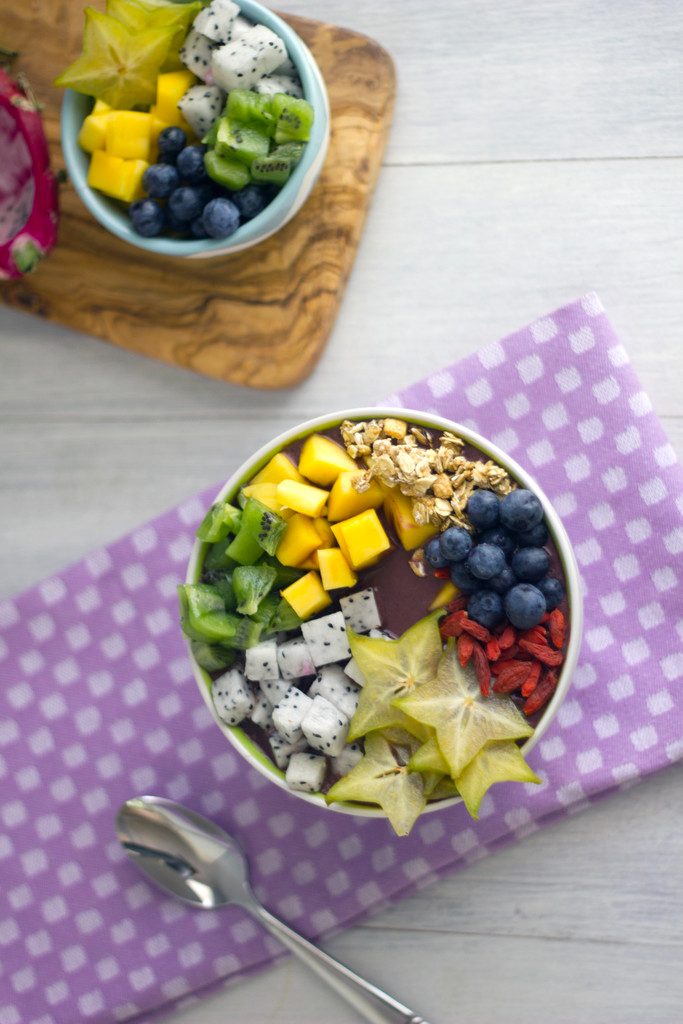 Wouldn't you much rather start your day this way than with a big bowl of cereal?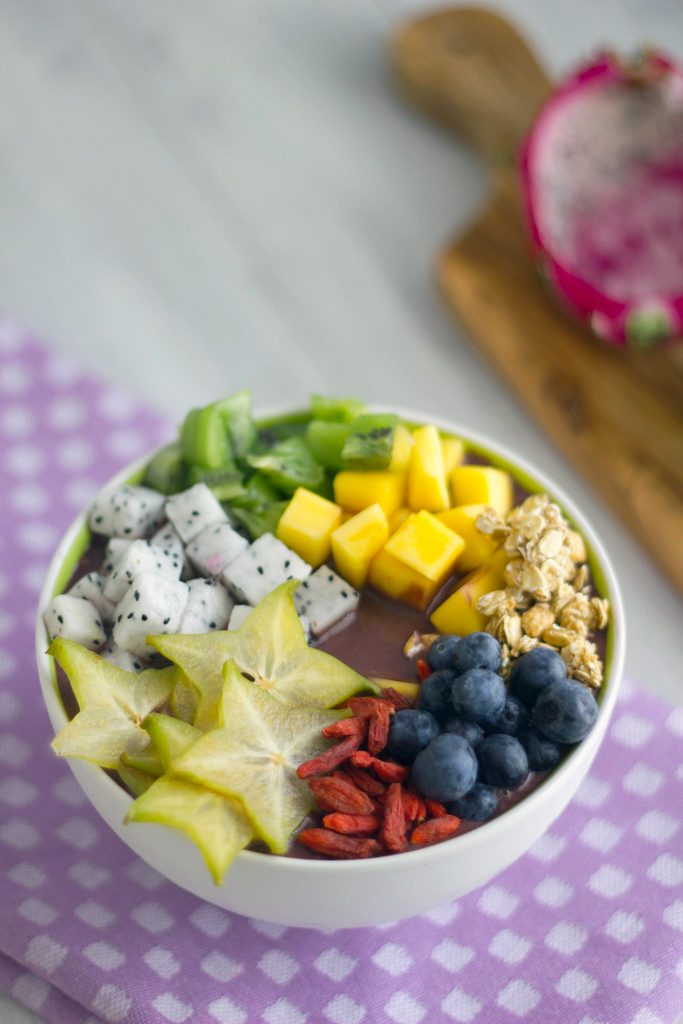 I was especially excited because after I made this one, Chris asked if he could try it. And then proceeded to eat the entire bowl. That's when I know I have a win.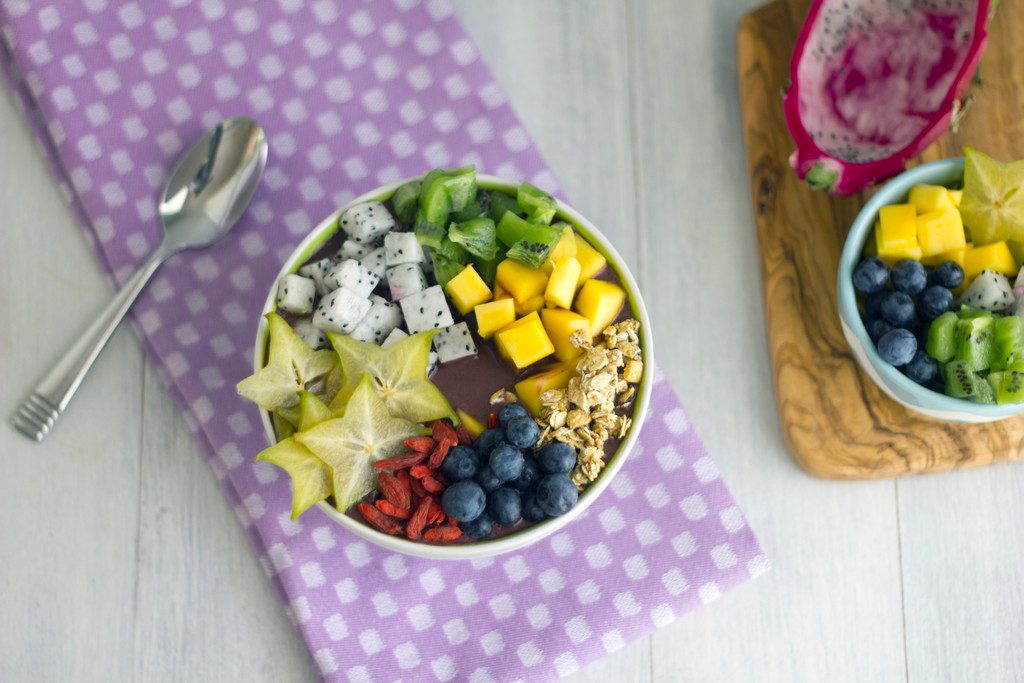 The sad thing is, there's no Whole Foods in my town and the three closest are all pretty much 20 minutes from me. Which means I'm going to have to take more lunch break walks to Whole Foods so I can always be stocked with acai. When are regular grocery stores going to jump on the acai train?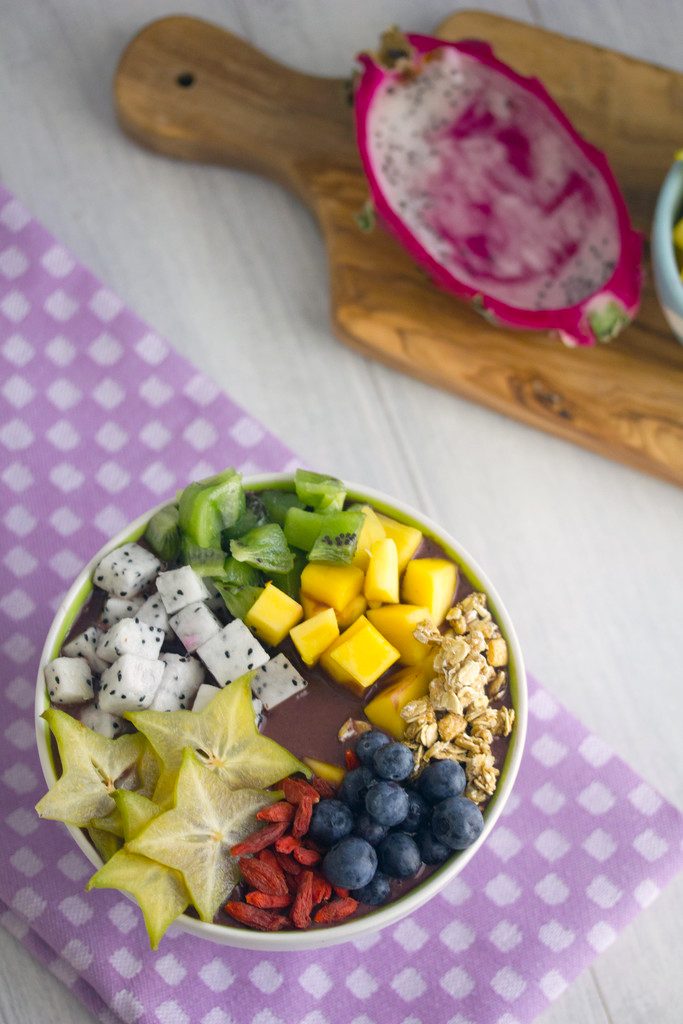 For now, I hope this is making your Monday morning a little bit brighter. It was a gloomy and rainy weekend in Boston, which is pretty sad considering it's one of the last weekends of summer. SOB. You know how much I love fall, but this summer went by way too quickly. I broke out the pumpkin yesterday to get a head-start on some baking and attempt to get myself in the mood, but it just wasn't working. Maybe next week?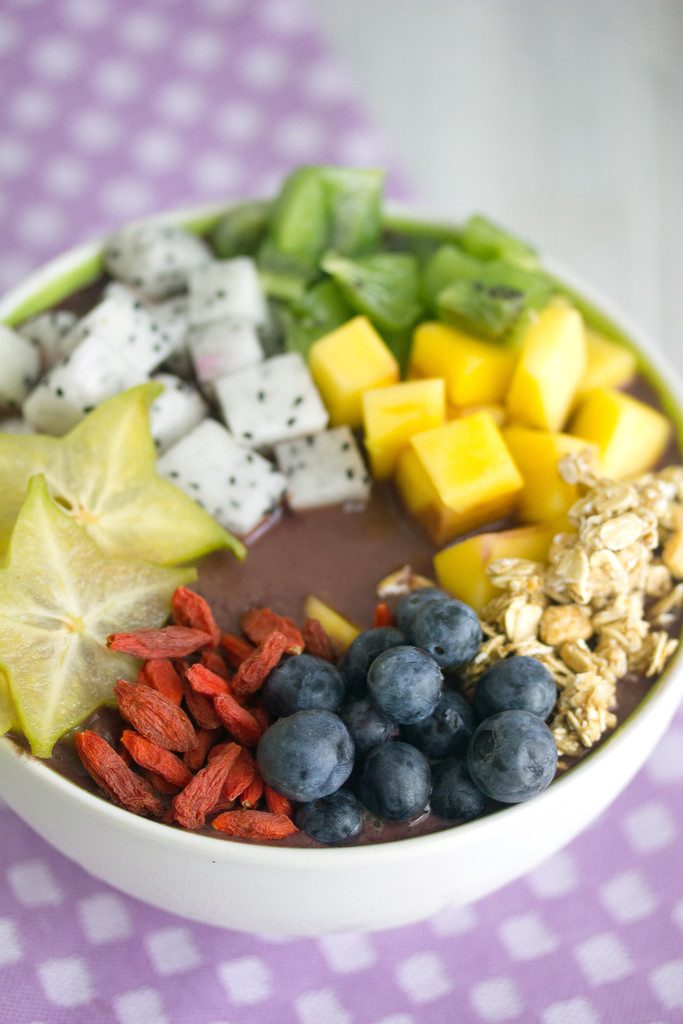 Next time, I'll go a little crazier with my acai bowl with a super fun variation that you'll want for both breakfast and dessert. And probably a snack, too.
For now, I'm off to try to figure out what the next food trend is that I can jump onto before it hits mainstream. I'll let you know in nine years.
Are you a fan of acai?
📖 Recipe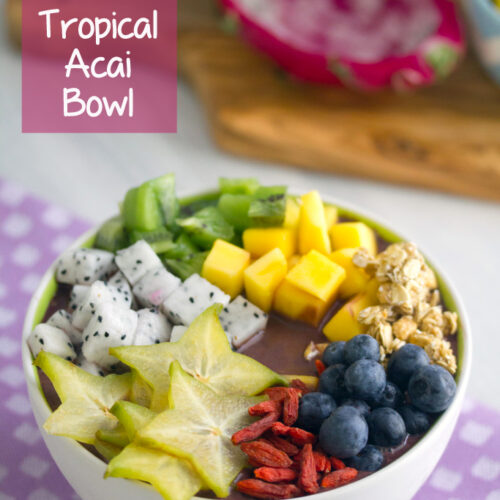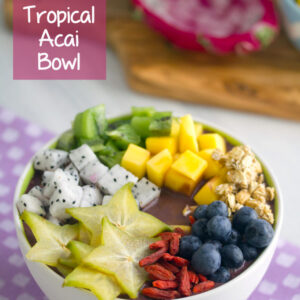 Tropical Acai Bowls
Start your day off on a bright, cheery, and healthy note with these simple-to-make Tropical Acai Bowls. More satisfying than sipping down a smoothie, acai bowls can be topped with whatever you choose for a well balanced meal.
Print
Pin
Rate
Ingredients
2

Acai Berry Superfruit Packs

I use Sambazon

½

banana

½

C

unsweetened coconut milk

½

kiwi

peeled and diced

¼

mango

peeled and diced

¼

dragon fruit

peeled and diced

½

star fruit

sliced

¼

C

blueberries

¼

C

granola of choice

2

T

goji berries
Instructions
Soften the acai packs just a little bit by running under warm water for a few seconds.

Remove acai from pack and put in blender.

Add ½ banana and coconut milk and blend until smooth.

Pour into a bowl and top with fruit, granola, and goji berries.
Share a Photo of Your Finished Recipe!
Mention @wearenotmartha and share a photo if you've made the recipe!