Don't know what to do with your plethora of fresh herbs at the end of the summer? Make simple syrup and relax with a cocktail! This Chocolate Mint Coconut Gin Soda combines a fresh chocolate mint simple syrup, gin, and coconut seltzer water for the perfect fizzy treat.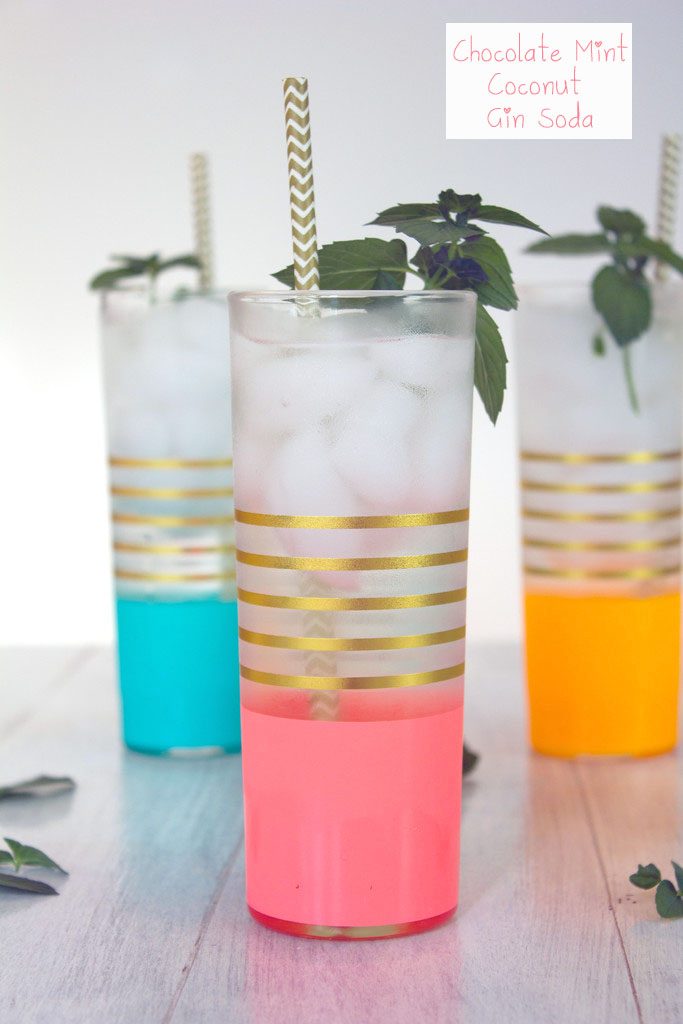 Some day I will have a ridiculously large backyard covered with garden plots filled with every vegetable, flower, and herb you can think of. I will also have enough time to tend to said garden through the seasons. Some day. While we currently have a decent enough sized backyard, it doesn't really get the optimal amount of sun vs. shade (file that one under things you don't think of before you become a homeowner). Nor can I seem to find the time to spend endless hours in the yard caring for these potential plants. So for now, I'm happy with my large deck herb and pepper garden.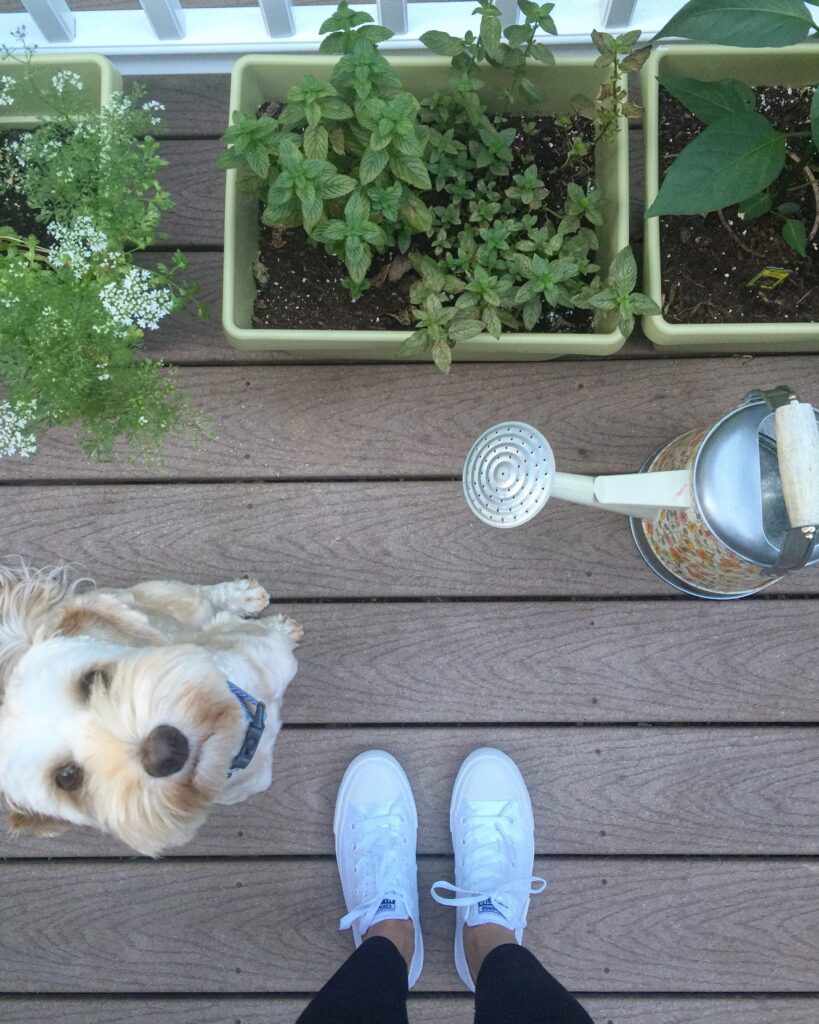 Not having to purchase basil, mint, and parsley all summer long makes my heart sing. Plus, you should see how many jalapeños we have! But now that summer is coming to an end, I'm trying to think quickly about how to enjoy as many of the remaining herbs as I can. While freezing them is always an option, I prefer to turn them into simple syrups so I can add them to my cocktails for the next few weeks.
First up... Chocolate mint! Chris bought a beautiful chocolate mint plant at the beginning of the summer and we ended up with a whole lot of chocolate mint (if you should know anything about planting mint, it's that it grows at a crazy rate), but not a ton of opportunity to use it. I knew it would make an awesome simple syrup, so I got out my sugar and a mason jar and whipped it up while I dreamt of chocolate mint cocktails.
CHOCOLATE MINT COCONUT GIN SODA RECIPE
If you've never made a simple syrup before, I encourage you to try ASAP! Simple syrups are so easy to whip up and will literally change your cocktail-making life forever. "Plain" simple syrups always come in handy, but it's also easy to flavor them in so many ways. With this one, I just simmered sugar, water, and chopped chocolate mint.
Once it had thickened into a syrup, I strained the mint out and let the syrup cool.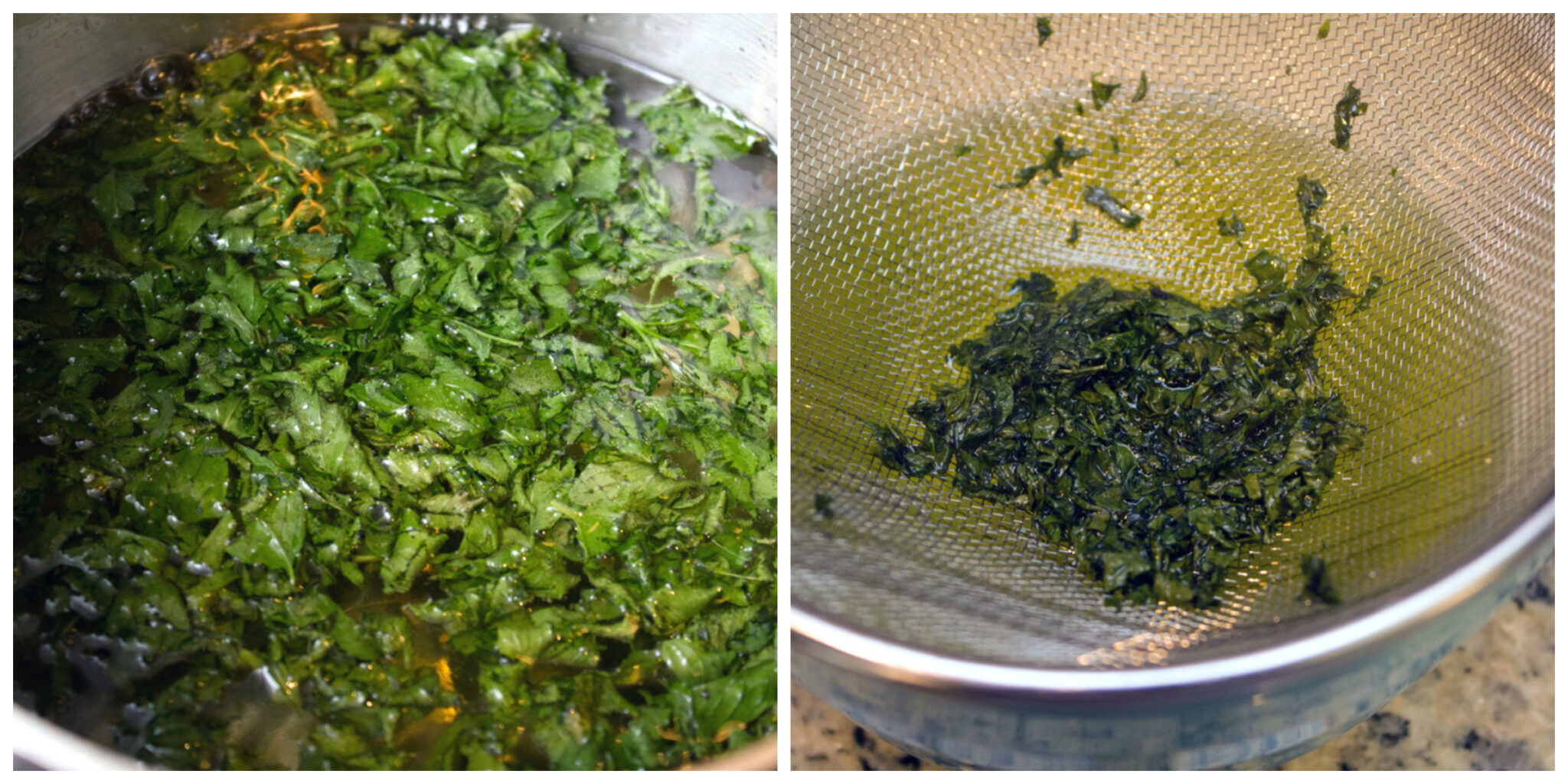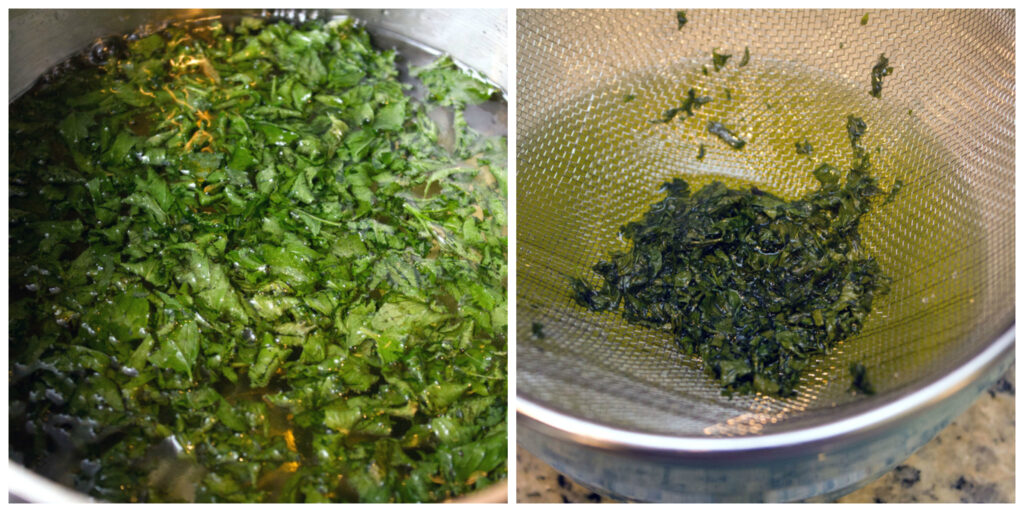 It took me a little while to decide on a cocktail to incorporate the chocolate mint simple syrup into, but I went with a simple gin-based drink with with coconut soda water. A little bit tropical, a little bit celebratory (come on, doesn't chocolate mint make you want to party?) with the perfect balance of alcohol.
I played around with the name a bit because I didn't want to deceive anyone into thinking there was actual chocolate in this drink (chocolate and gin? I've never tried that combination before!), but I loved the flavor of the chocolate mint and wanted it in there. If you don't have chocolate mint laying around (or taking over your back deck), you can definitely use regular mint in this gin soda cocktail.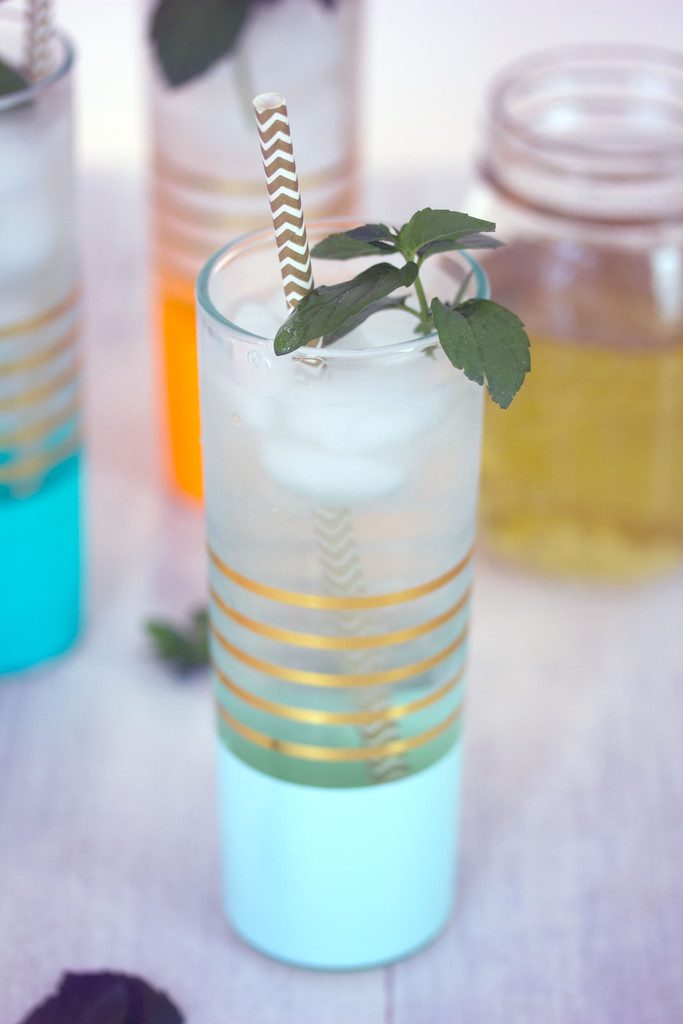 By the way, I was so excited to find these fun glasses from the Oh Joy collection for Target. Not only are they so my style, but they are actually quite heavy and great quality. Even just drinking water out of them makes me happy. Sadly, they are not on sale anymore (and Oh Joy isn't doing a line with Target anymore... SOB), but I totally stocked up on them before they were sold out.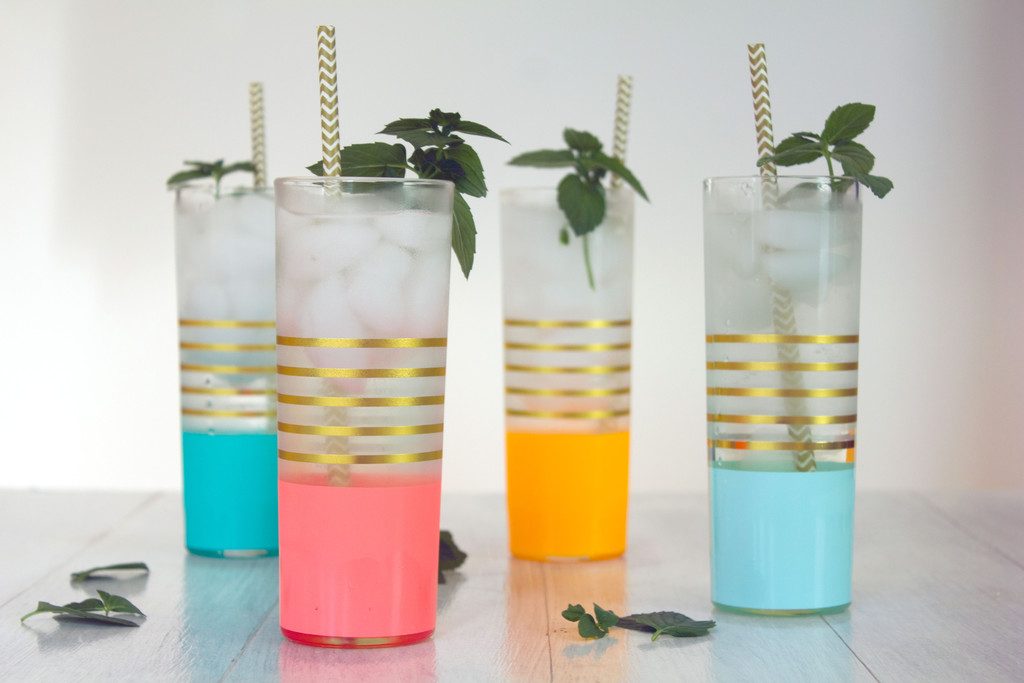 I think the world would be a better place if everyone kept a mason jar or two of simple syrup in their refrigerator at all times. You can put a tiny bit in a glass of seltzer water to brighten up your boring old water a bit. Or you can make a chocolate mint coconut gin soda on a Friday night. Or a Wednesday. Which is when I usually need a cocktail.
I'm a huge La Croix seltzer fan and love so many of their flavors, but the coconut flavor is the one that seriously won me over. I drink it all year-round, so I can always feel like I'm in beach-mode. I almost used a plain seltzer in this cocktail since I knew there were already a few flavors going on... But then I made a last minute swap to coconut for a full-on tropical feel.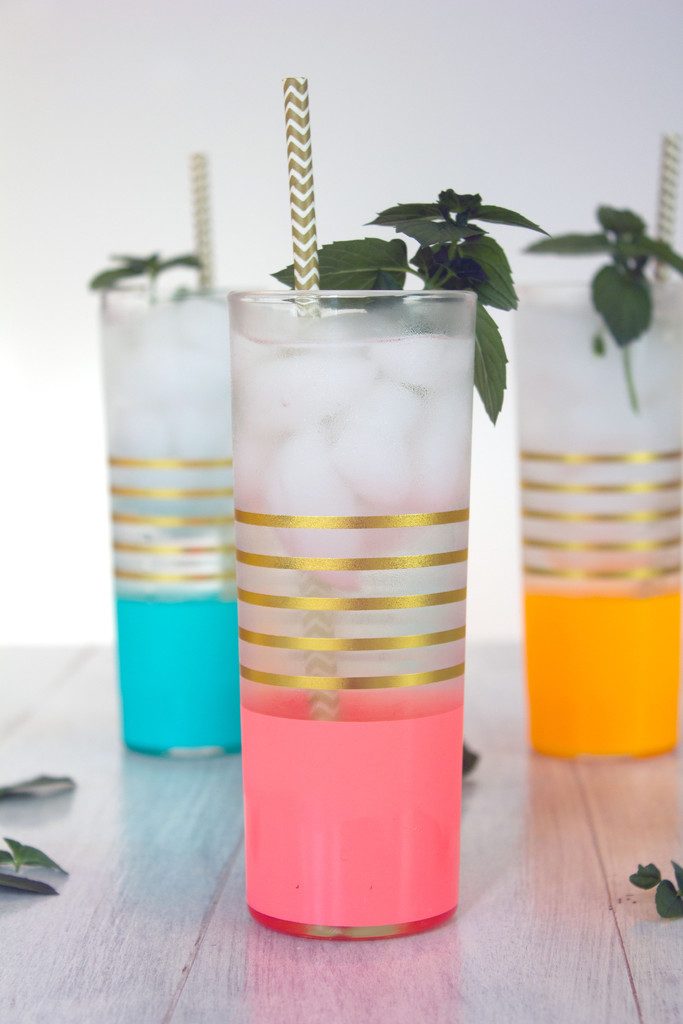 Good decision, me. This is the perfect end-of-summer sipper that will have you thanking yourself for so carefully tending to that deck herb garden you had going on all season. If only simple syrup lasted in the fridge indefinitely. Not that it would even last for a few days with me making cocktails. I'm actually surprised I haven't yet stuck a straw into a mason jar full of simple syrup. Don't put it past me...
Do you have a garden or grow any fresh herbs?
If you're looking for more gin cocktails, be sure to check out my Berry Mint Gin Smash and my Gin Lime Rickeys with Cilantro. I also can't wait to try this Honey Mango Gin and Tonic from Simmer and Sauce!
If you're like me and have a chocolate mint plant that's going crazy, use the mint for these Coconut Cupcakes with Fresh Chocolate Mint Buttercream!
📖 Recipe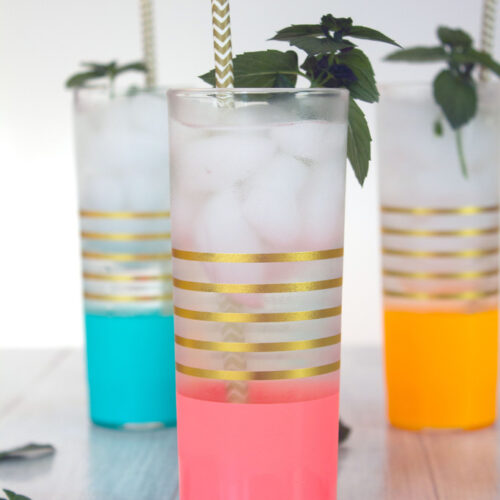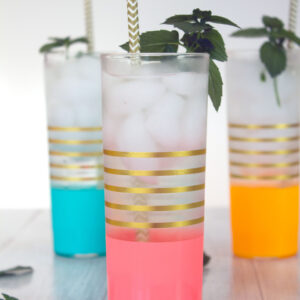 Chocolate Mint Coconut Gin Soda
Don't know what to do with your plethora of fresh herbs at the end of the summer? Make simple syrup and relax with a cocktail! This Chocolate Mint Coconut Gin Soda combines a fresh chocolate mint simple syrup, gin, and coconut seltzer water for the perfect fizzy treat.
Print
Pin
Rate
Ingredients
1 ½

oz.

Chocolate Mint Simple Syrup

(recipe below)

2

oz

gin

Coconut seltzer
Chocolate Mint Simple Syrup
1

cup

sugar

1

cup

water

¾

cup

chopped chocolate mint
Instructions
Fill a tall glass with ice. Pour in chocolate mint simple syrup and gin. Top with coconut seltzer.

Garnish with chocolate mint leaves for serving.
Chocolate Mint Simple Syrup
Combine sugar, water, and chocolate mint in a medium-sized saucepan over medium-high heat. Bring to a boil.

Lower heat and let simmer for about 10 minutes, until syrup thickens.

Strain mint leaves from syrup and pour syrup into jar or bowl to let cool to room temperature.
Share a Photo of Your Finished Recipe!
Mention @wearenotmartha and share a photo if you've made the recipe!