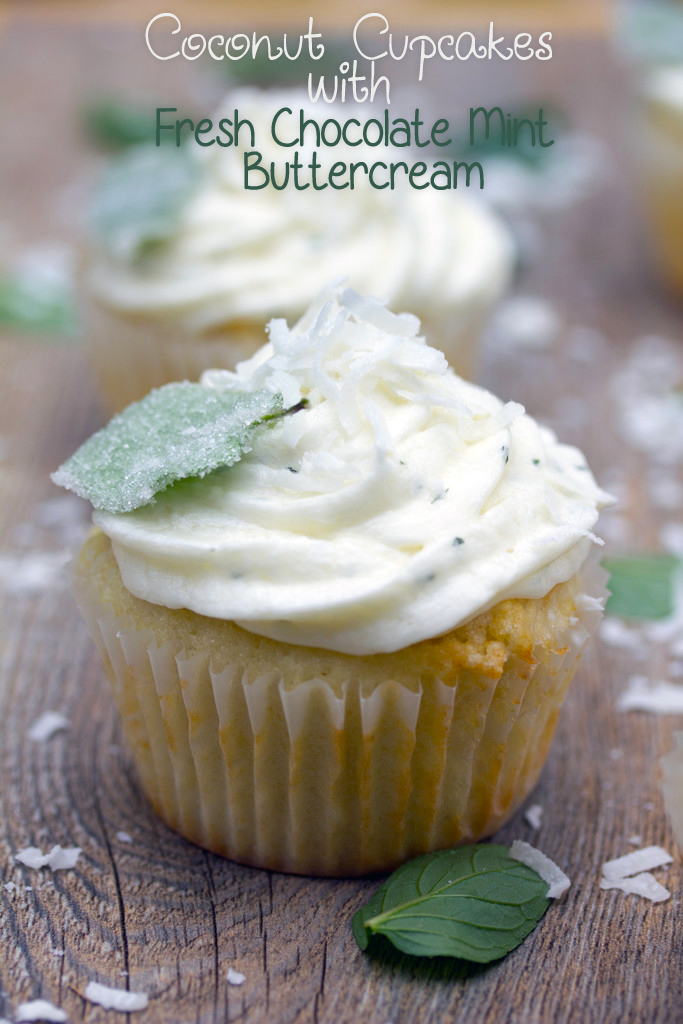 This summer, I grew an herb garden on my deck. And it flourished. It flourished like crazy. Maybe even a little too well. As in, my chocolate mint plant is absolutely out of control. And I basically need to incorporate chocolate mint into my every meal until the first frost comes (which will likely be tomorrow judging by how cold these Boston nights/mornings have been… ugh!). I figured I'd better get to it and started by incorporating the herb into these cupcakes that I posted about over at Parade magazine!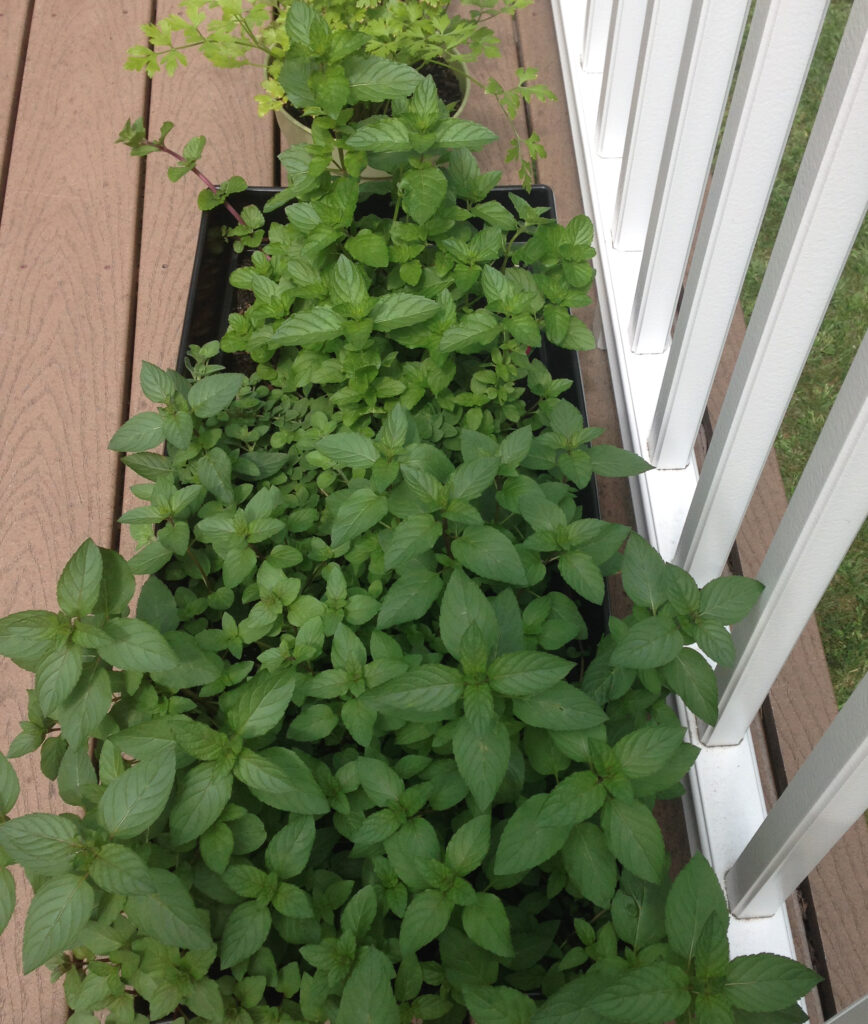 Coconut has been making me SO happy lately. I've probably been eating it a little too much (same with pineapple… can you say, I clearly want to be on a tropical island??).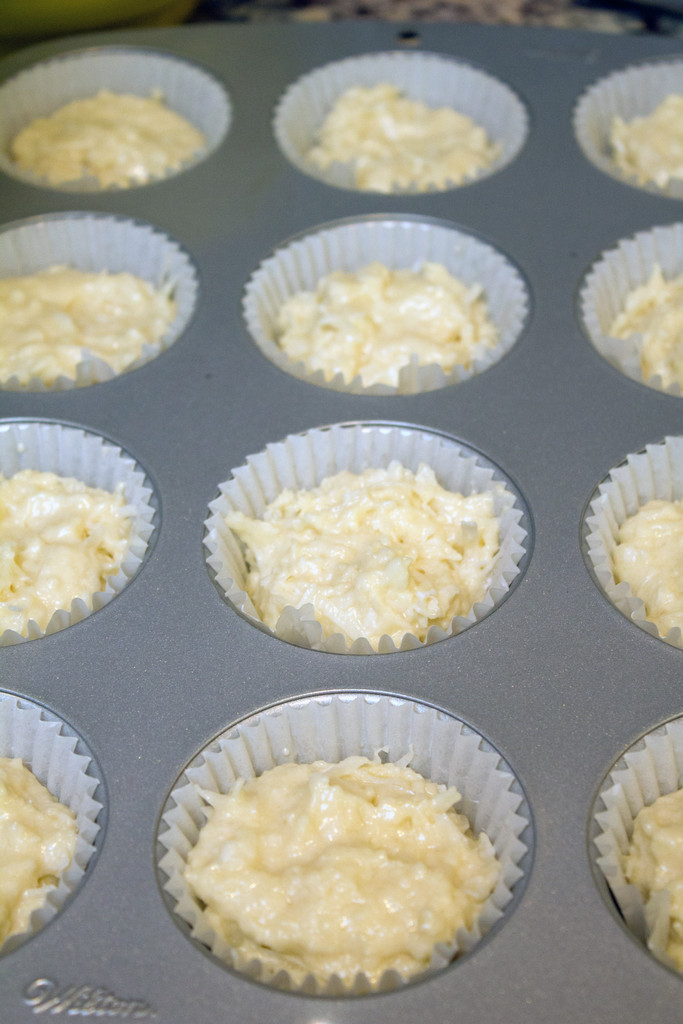 Not only does this buttercream involve a lot of chocolate mint leaves (finely chopped, of course!), but I even sugared some chocolate mint leaves to top the cupcakes with.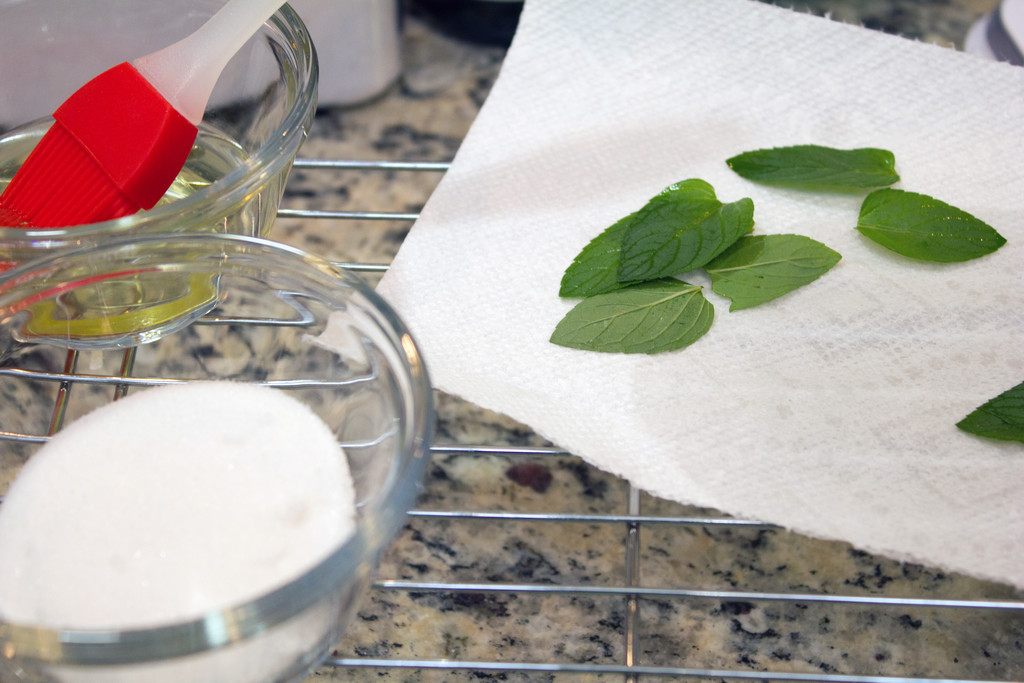 Hint: If you have a flourishing herb garden and are not sure what to use all those chocolate mint leaves for, sugar them and snack on them. OK, or just stare at them. Because they're super pretty. I know it's still August, but these would also be just lovely on all kinds of winter and holiday treats.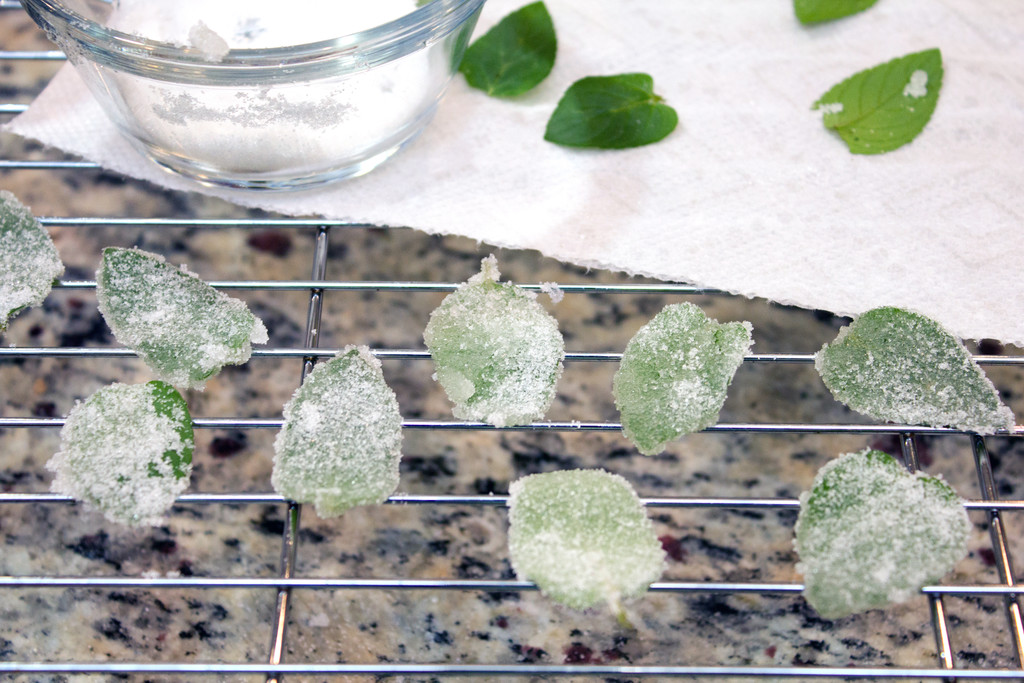 Of course, I'm no stranger to cupcakes. But these… these were extra special.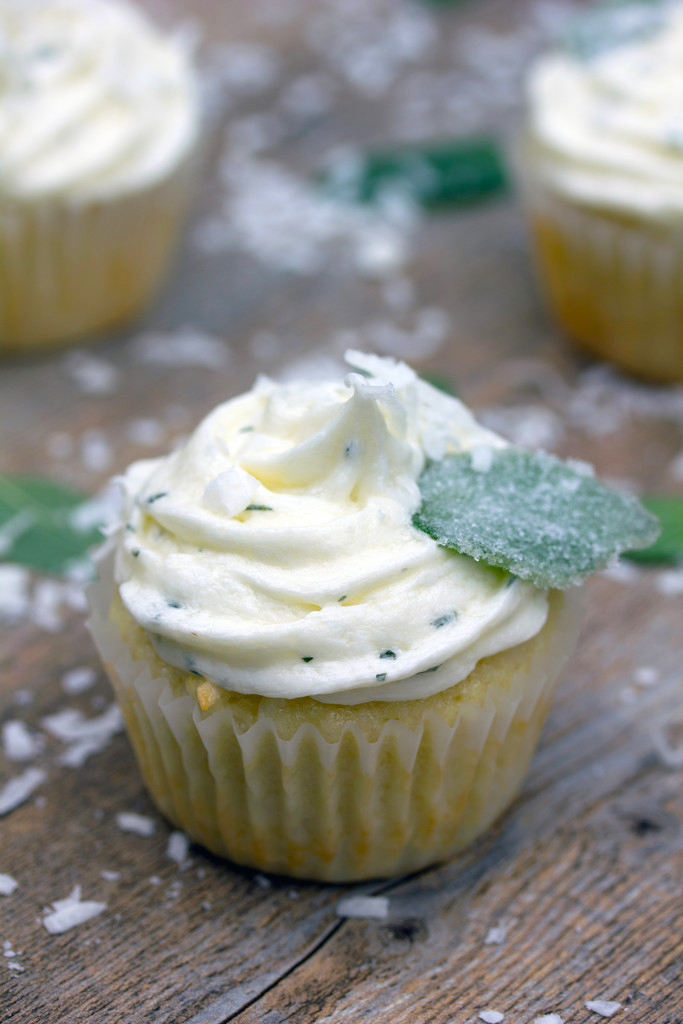 The coconut cupcakes were incredibly moist. I know y'all hate that word, but unless you have a better word to use and can let me know, I'm sticking to it. It's better than "eating these cupcakes was like biting into clouds," right? But fine, they were light and fluffy, too.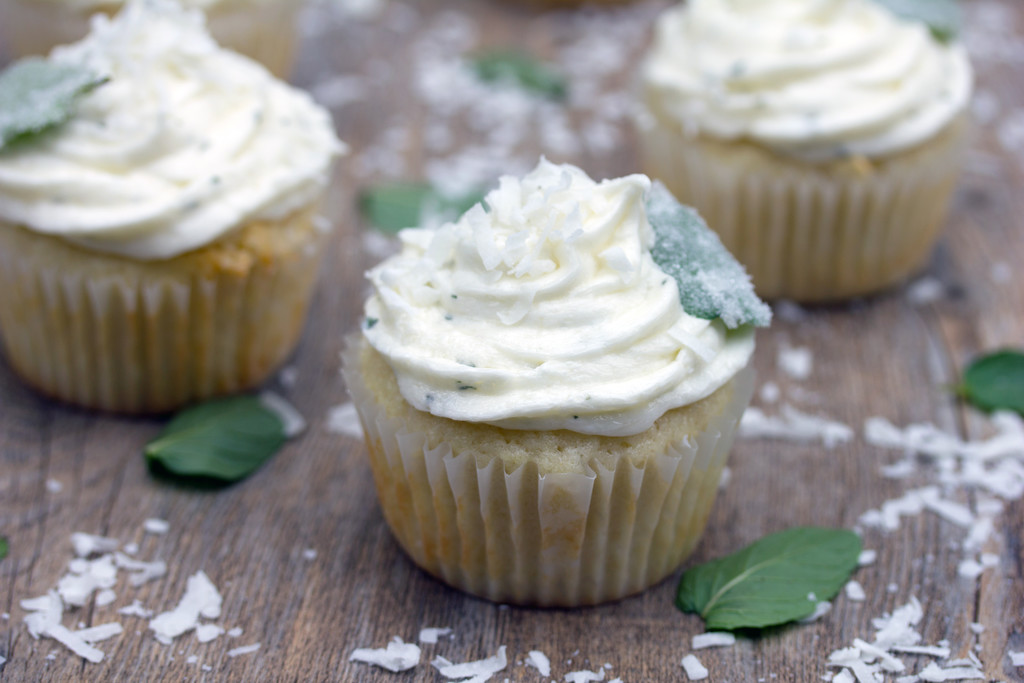 I ended up coring the cupcakes and piping a little bit of the buttercream into the cupcake, too. Because no matter how moist and fluffy a cupcake is, a little buttercream filling is always a happy surprise.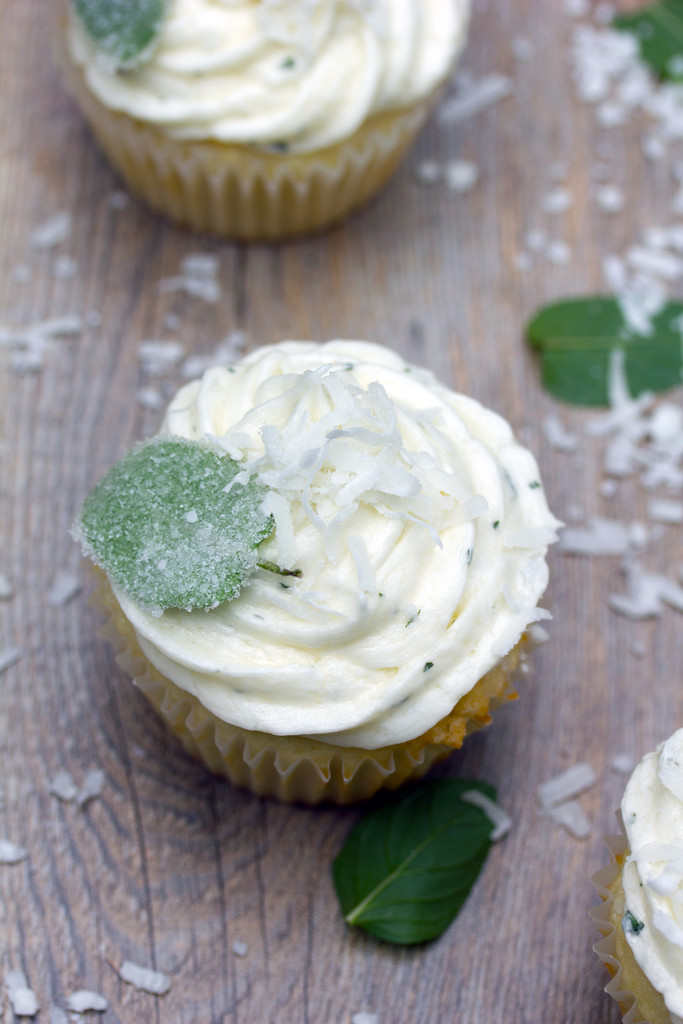 These cupcakes were packed with coconut and vanilla flavor with the most delightful hint of chocolate mint. If you've never had chocolate mint before, I can tell you that it's mostly minty with just a hint of chocolate. I need to figure out how to preserve some for the holiday season because I'll want to use it in every dessert ever.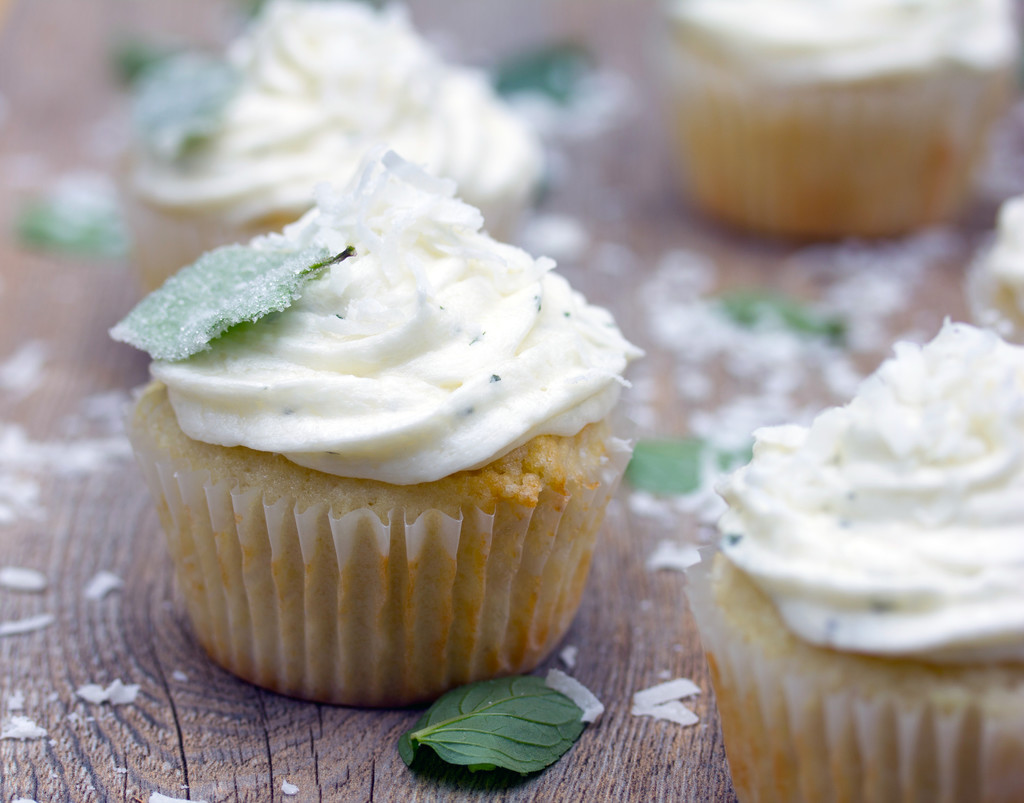 I just love how mint is both so summery and so wintry all at once.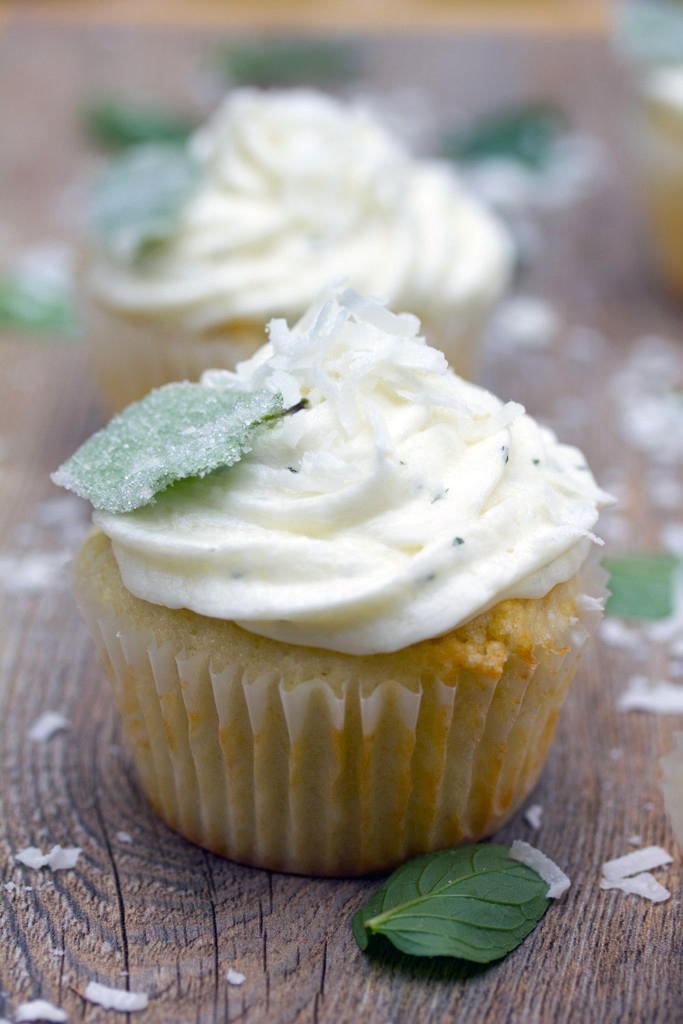 If you don't have access to chocolate mint, you can obviously make these cupcakes with regular mint. If you wanted to, you could add some chocolate shavings to the buttercream for a similar (and completely delicious) affect.
To see my recipes for Coconut Cupcakes with Fresh Chocolate Mint Buttercream, head on over to the Parade magazine website!
Have you been growing any herbs this summer?
[Sues]