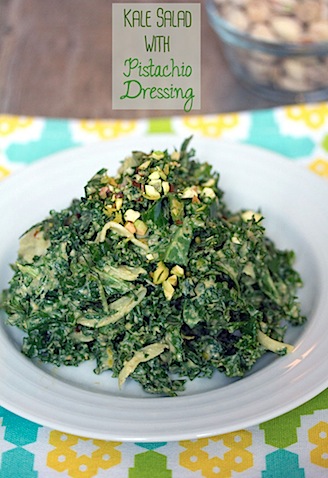 How often does it happen that a salad blows your mind? Unless said salad is packed with ahi tuna, it's not often for me. Tell me you're making me a salad that's pretty much all greens and some nuts and I'll probably say "OK, fine. I'll have a healthy lunch. Followed by about 14 cookies." But what if that green salad was packed with so much deliciousness that you would choose it over a cookie any day and would legit not be able to stop thinking about it for weeks upon weeks? That was me when I had the Ubiquitous Kale Salad at Cambridge's Alden & Harlow back in February. Oh, a nice little kale salad sounds like a good way to start a meal, I thought. But it ended up being one of the best things I've ever eaten. Funny how that happens.
I couldn't get the kale salad out of my head, but sadly, can't trek across the city for dinner every evening. If only. So, I finally decided to recreate the salad in my own kitchen. Well, a version of it anyway. A version that will do the job in relieving the craving until I can get back to the restaurant again. Especially if I can simply put the dressing into a container and pour it into my mouth.
Chopped Kale Salad with Pistachio Dressing (serves about 4)
Print this recipe!
3 C chopped kale
1/2 bulb fennel, thinly sliced
1/2 cup shelled pistachio nuts (about 60 pistachios)
2 cloves garlic
1 lemon, juiced (2 T lemon juice), plus 1/2 t lemon zest
1/4 cup hot water
1/2 cup EVOO
Salt and pepper to taste
1/2 t hot pepper flakes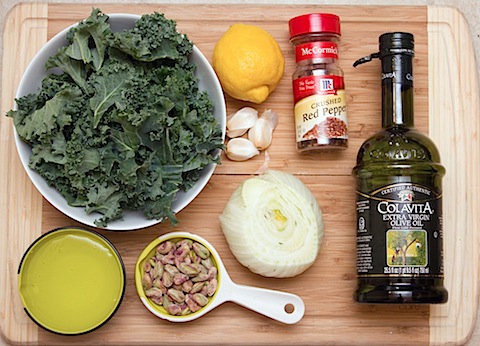 I highly recommend buying pre-washed kale in a bag. It's my life-saver and I wish it kept forever in my fridge because I would so buy 500 bags of it.
This part is pretty easy. You're just going to chop up the kale and slice the fennel. Better Homes and Gardens has an excellent fennel chopping guide.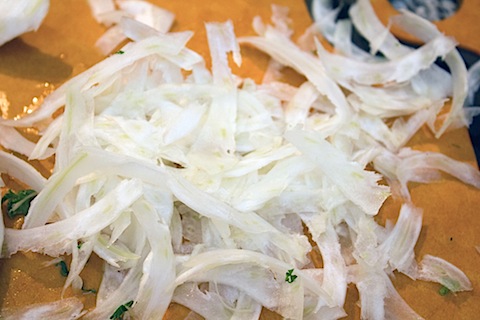 Put chopped kale and fennel in a large bowl.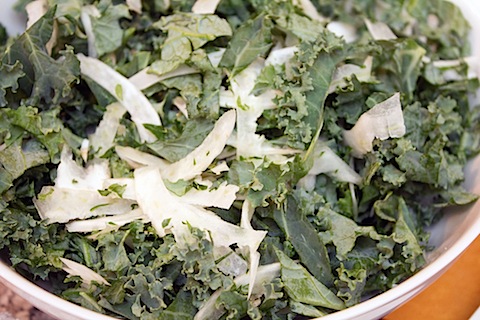 The rest of the work goes into the dressing. But trust me, it's not that much work either. First, you'll lightly toast the pistachios. I put mine on a foil-covered baking sheet in my toaster oven and keep a very close eye on them. You probably don't have to toast them if you don't want to. I bet raw would be delicious, too.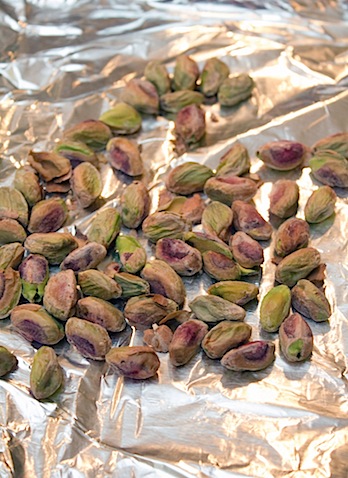 Put the pistachios in your blender (reserve a few for topping your salad), along with the garlic, lemon juice, hot water, about 1/3 cup extra-virgin olive oil, salt, and pepper.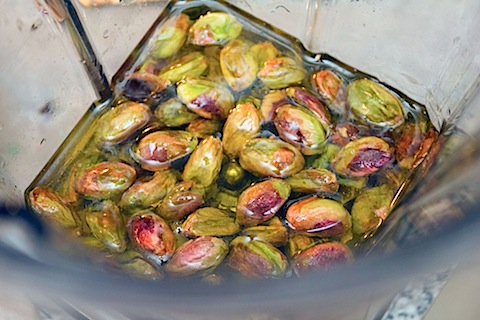 Blend well, until the mixture is smooth. Does it need more olive oil? Continue to pour in and blend. Taste. Add more salt and pepper if needed.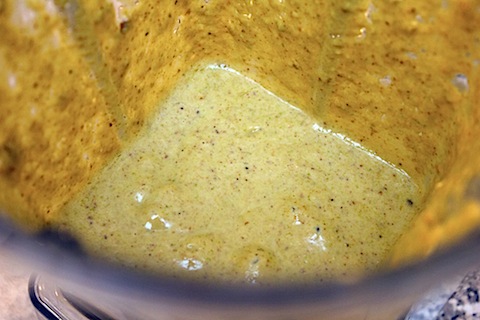 Toss kale and fennel with dressing until very well coated.
Serve on salad plates. Top with extra pistachios, red pepper flakes, and lemon zest.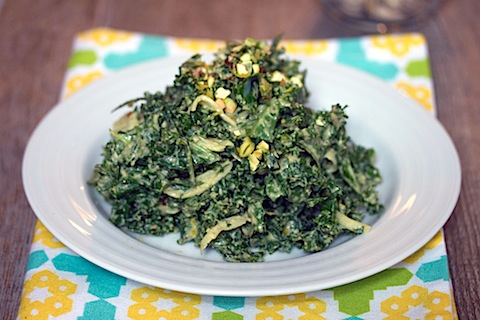 Die because you are so, so happy you have this salad in your life. In your kitchen. In your mouth.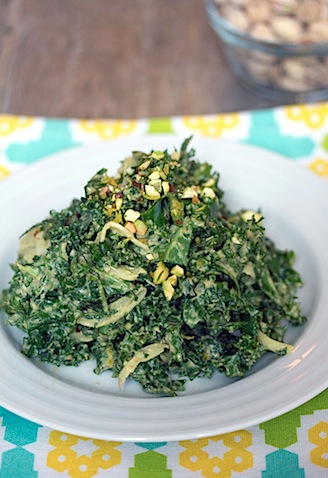 And then smile because, when you think about it, this salad really is pretty darn healthy. Especially if you're in the camp that thinks extra-virgin olive oil is a diet essential. Which I am.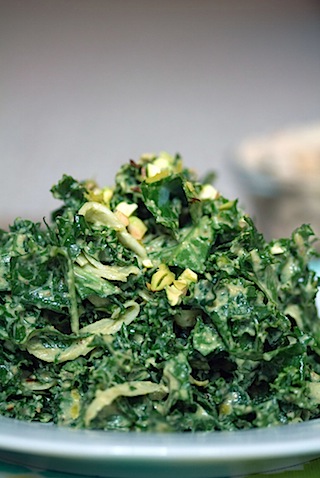 We talk about kale all the time here on We are not Martha. And about how it's ridiculously trendy. But also ridiculously awesome. If you still have some "kale questioners" in your life, I recommend serving them this salad (what? I firmly believe in forcing food upon people until they change their minds about disliking it). The chopped kale makes it a bit easier to eat and obviously the dressing is just plain fab.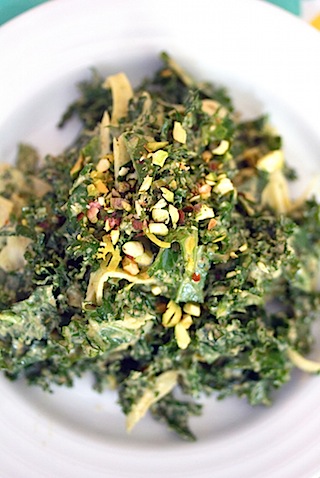 We haven't really talked about pistachios here much, but I'm pretty sure they're the new super trendy nut. And hopefully not simply because the pistachio people somehow got some major budget to make several totally weird commercials. They've always been my favorite nut, but this was my first time making them into a dressing.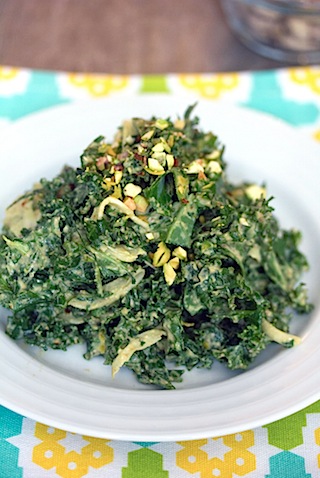 You have no idea how happy this salad is making me. Did I ever think I'd be talking about kale equating happiness? Well, no. But it's a good place to be. There are about a billion other must-order items on Alden & Harlow's menu, but I honestly don't think I can go back without ordering this salad again. But in the meantime, I'm pretty darn thrilled with this version.
Have you ever attempted to recreate a restaurant dish?
[Sues]