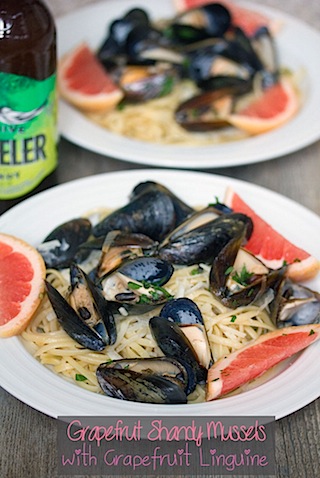 Tally ho. I think the summer shandy is finds its origins in England. I don't really know though and I really just felt like saying tally ho. I also felt like cooking with my new fave The Traveler Beer Co. Illusive Shandy. So, I cooked mussels in it. And then I posted about them on Parade magazine's website.
Have you tried Grapefruit Shandy yet? I've seen multiple varieties already this spring. But this one is my favorite: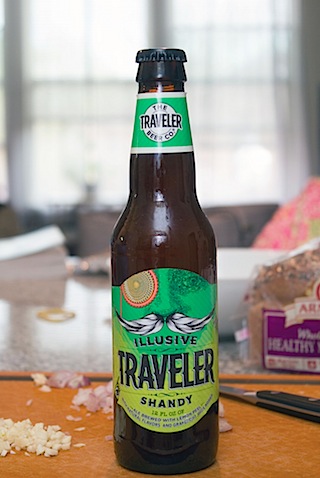 Why wouldn't mussels want to be cooked in grapefruit beer?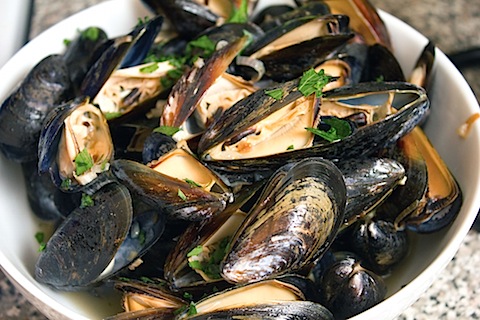 And furthermore, why wouldn't you want to eat mussels cooked in grapefruit beer? Not to be rude, but you'd be crazy not to.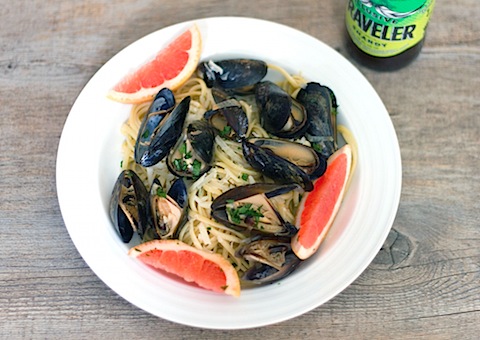 Not only were the mussels cooked in a grapefruit shandy, but the pasta was flavored with grapefruit juice and zest.
Citrus-heaven.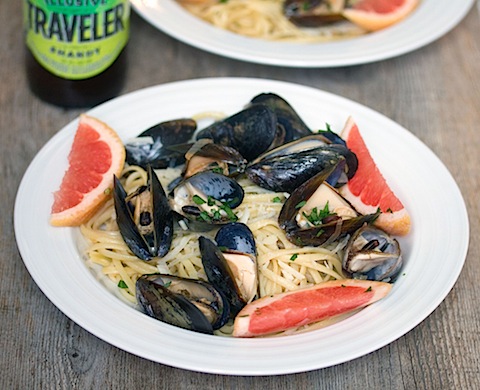 Also, I can't remember the last time I had non-whole wheat pasta. And man, this regular old linguine was good. Though it could have had something to do with all the grapefruit goodness, too. And beer.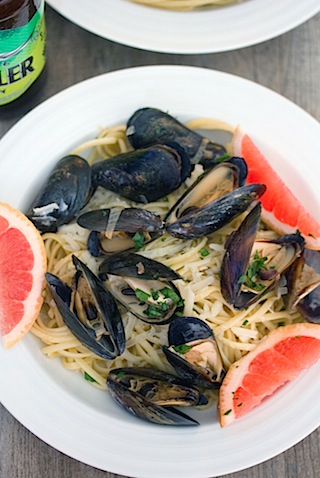 Dinner on the deck? That's where I want to eat this dish. OK, so my deck is nonexistent. But maybe if I sit really close to my open windows, I can pretend.
Especially if I drink a few more grapefruit shandies. You gotta do what you gotta do.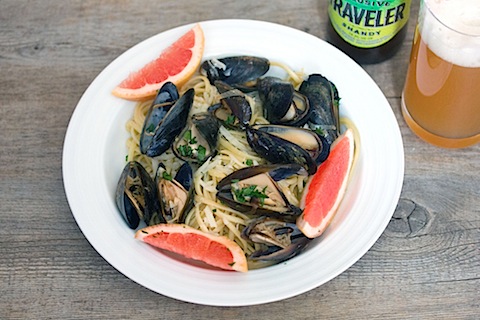 A cold beer and a plate full of mussels and pasta. Who is ready for the weekend?
I hope you'll head over to Parade magazine to check out my full recipe for Grapefruit Shandy Mussels with Grapefruit Pasta!
Are you a shandy drinker?
[Sues]