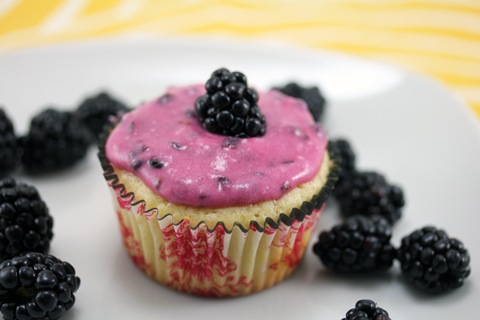 Question: If you have a food blog, do you find yourself almost repeating certain recipes without even realizing it? Even if you don't have a food blog and you just cook on a regular basis, do you find yourself repeating meals without a clue? Or maybe I'm just getting early onset alzheimer's (the really sad thing is, I totally could NOT for the life of me remember the word "alzheimer's" and it took me a good 30-seconds to think of it… And 3 spell check attempts)? Or maybe it's just something about the seasons. But I've made something quite similar to these Lemon Blackberry Cupcakes before. Almost exactly four years ago on Easter weekend. Creepy.
It was almost exactly four years ago when I made Lemon Raspberry Cupcakes for Easter from a recipe I found in Bon Appetit. These Lemon Cupcakes with Blackberry Cream Cheese Frosting are incredibly different in ingredients and method, but the main elements, lemon and berries, and their appearance are quite similar. I didn't even realize this until I was topping my cupcakes with a blackberry and thinking they looked familiar. Hello. I guess Easter means it's time for citrus and berries! Which is totally fine with me. You can never have too many lemon and berry recipes in your arsenal. And this one has a lemon curd filling that's to die for.
Lemon Blackberry Cupcakes (makes 12):
Print this recipe!
For the Cupcakes:
1 stick butter, room temperature
1.5 C confectioners' sugar
2 T lemon zest
1 1/4 C all-purpose flour
1 1/2 t baking powder
1/4 t salt
2 eggs
1/4 C milk
1/4 C fresh squeezed lemon juice
For the Lemon Curd:
3 large eggs
3/4 C sugar
1/3 C fresh lemon juice
2 T butter
2 T lemon zest
For the Blackberry Cream Cheese Frosting:
1 stick butter, room temperature
4 oz. cream cheese
1 t vanilla
3/4 C fresh blackberries
1 1/2- 3 C confectioners' sugar
(pre-heat oven to 350 degrees)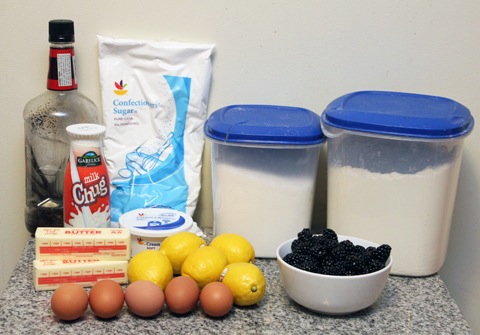 In a mixer, combine butter, confectioners' sugar, and lemon zest.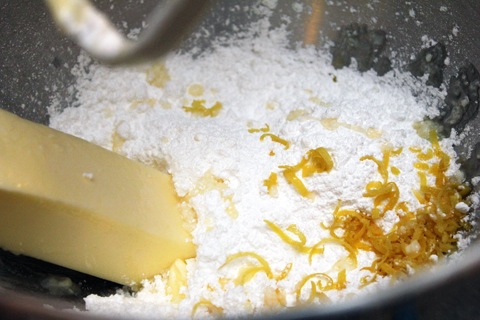 Beat the ingredients until combined and nice and fluffy.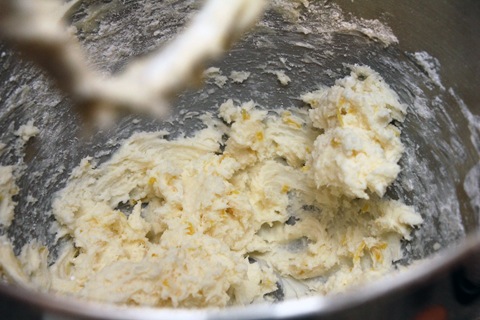 In a separate medium bowl, whisk together flour, baking powder, and salt. Set aside.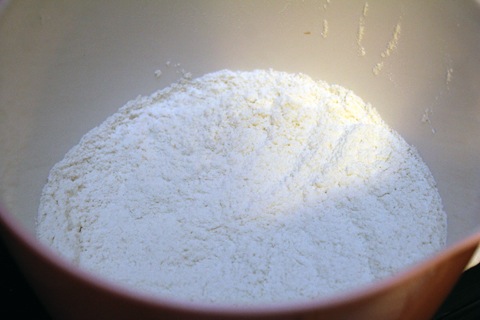 Add the eggs to the batter in the mixer, one at a time, beating after each addition.
Then add half the flour mixture, the milk and lemon juice, and the other half of the flower mixture. Beat until combined, but be careful not to over mix.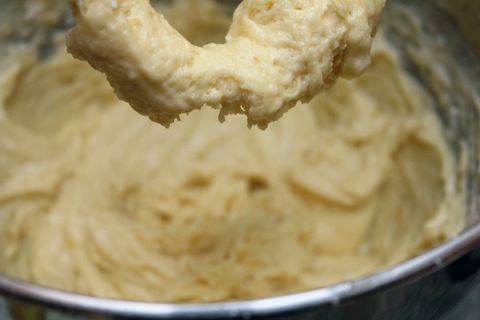 Pour the batter into cupcake papers in a cupcake tin, about 3/4 to the top.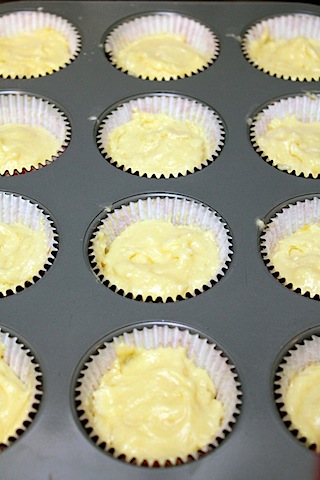 And bake at 350 degrees for 18-20 minutes.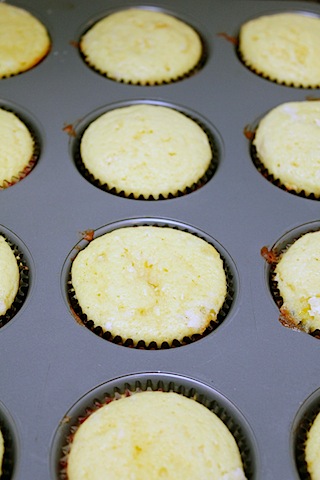 Let cupcakes cool in pan for a few minutes before removing to cooling rack to cool completely.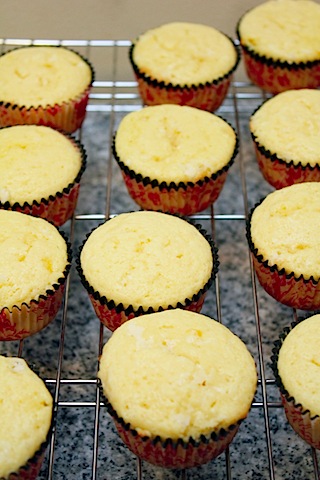 While the cupcakes are cooling (or even earlier since it needs time to cool, too), make your lemon curd.
Make sure your lemon is all nicely zested. My "zests" were quite long, so I ended up chopping them a bit more.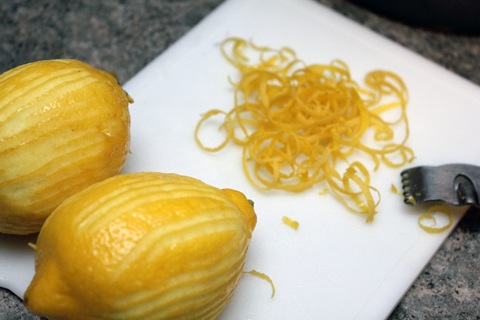 In a double boiler or a heat-resistant bowl set over a pot of simmering water, whisk together the eggs, confectioners' sugar, and lemon juice. Whisk non-stop for about 10 minutes, until the mixture really starts to thicken. If you want to use a thermometer on it, keep whisking until it reaches about 160 degrees F.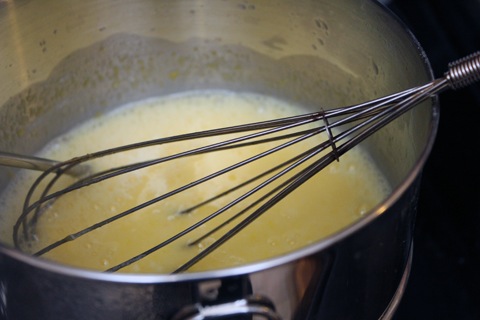 Right when you're done whisking, push mixture through a fine mesh sieve to get rid of any lumps.
It will start looking like lemon curd, though maybe not quite as thick.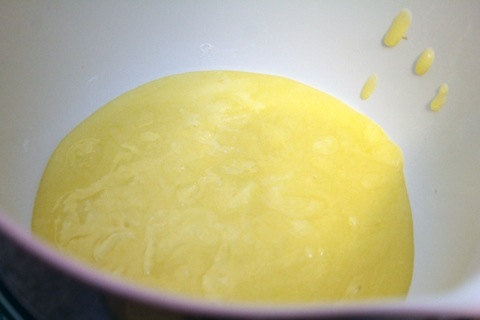 That's because you need to chill it so it can thicken more. Cover the lemon curd with plastic wrap, making sure to press plastic wrap on top of curd, so a skin doesn't form. Ick. That's the last thing you want.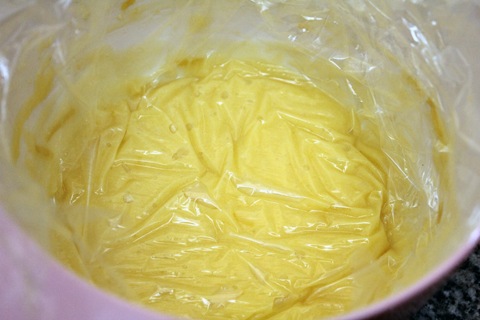 Ready for some frosting/icing? This was a total experiment on my part. I just knew I wanted cream cheese frosting with fresh blackberries. Not too much to ask, is it? Well, it turned out to be more of a thin icing, but it was still delicious!
In a mixer, beat the butter and cream cheese together until light and fluffy.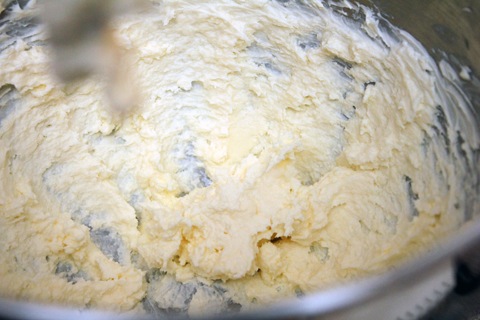 Add vanilla and blackberries and beat to combine. At this point I realized my frosting would be more of an icing since the blackberries were obviously packed with water, which was released when they were beaten.
Then begin to add confectioners' sugar, 1/2 C at a time until you have a good consistency and taste. I added about 2 cups, but it might take you a little more or less.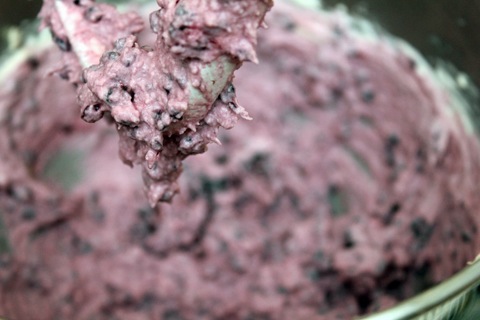 When your cupcakes are cooled, core them. You can either use a cupcake corer or you can simply cut a little piece of the middle out.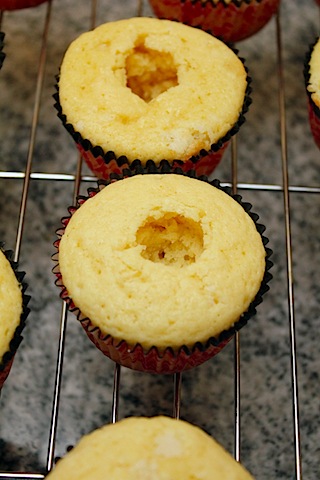 And fill that center with lemon curd.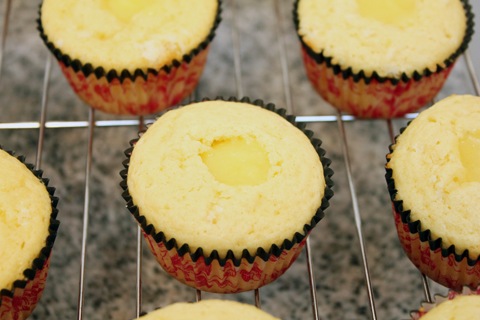 Now, frost/ice all of the cupcakes!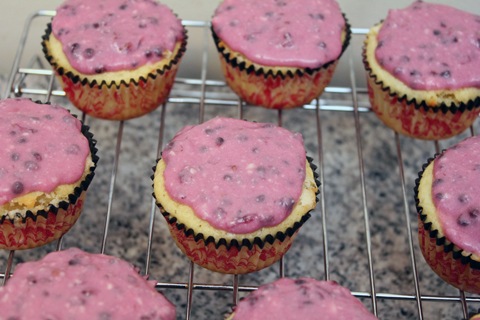 And add a blackberry on top for the finishing touch.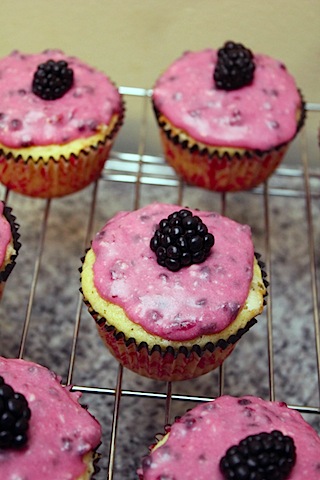 I absolutely love the color of the icing! Sure, it was a little bit thinner than the typical frosting, but it looked stunning and was nice and light tasting.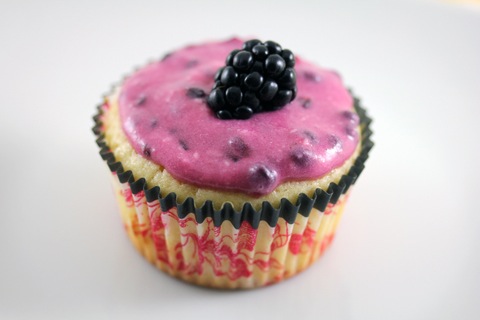 But my favorite part of the cupcake was probably (no… definitely) the lemon curd. It added a fantastic tangy kick to the cupcake and made me crave summer weather and more seasonal fruits. Plus, I always say a good cupcake filling can do wonders for a dry cupcake. Not that these were dry, but if you're worried about getting the perfect cupcake, add a delicious filling and your problems will be solved in an instant.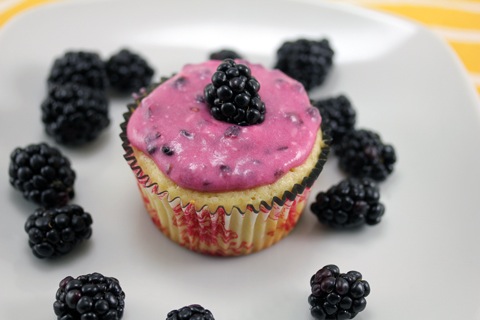 In fact, all your problems will be solved immediately when you enter the sugary, citrusy oblivion that this cupcake brings. Trust me; I know. Problems? What are those?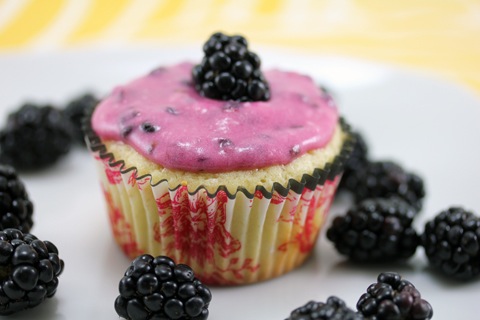 Another thing that will solve your problems is learning how to cook everything you can imagine. Right? So, don't forget to enter my giveaway for a 60-day trial to America's Test Kitchen's Cooking School! You can learn A LOT in two months and I think you'll be amazed by how thorough the courses are. I'm still on a homemade pasta-making high!
And while you're at it, check out the post I wrote over at the Mushroom Channel about Mushroom Lover's Eggs Benedict. Why yes, I have been a tad bit busy lately.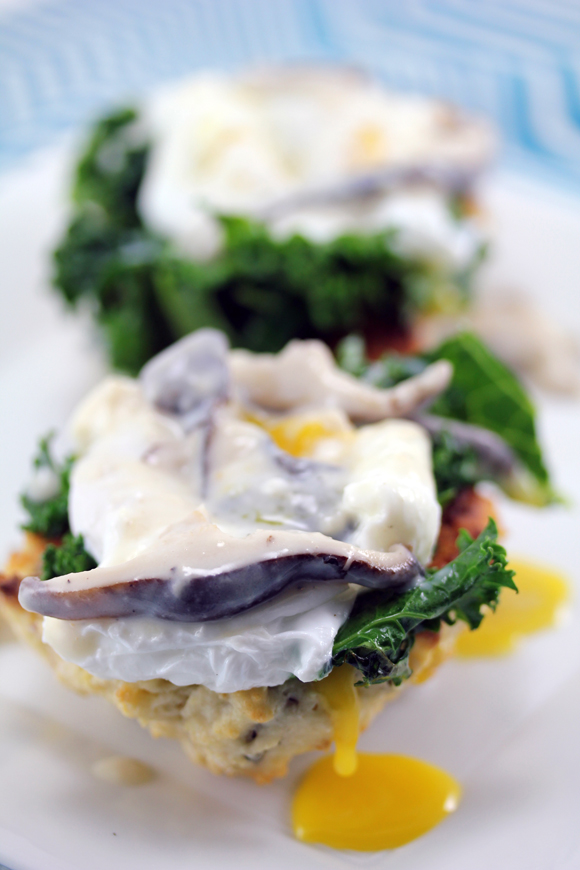 But there's a 3-day weekend in sight and I'm racing to meet it (but don't be confused; I'm racing to meet the weekend… Not to run the Boston Marathon. I'll just be standing on the sidelines for that one).
Clearly, spring has me craving citrus and berries…. What does it have you craving?
[Sues]