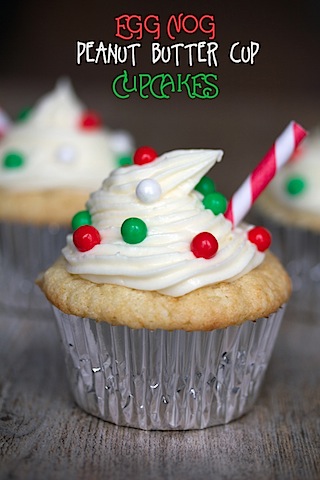 You guys, I am JUST getting into holiday cooking and baking annnnd the season is practically over. I mean, can anyone make it slow down just a little bit? Please? My fridge is stocked with cranberries and egg nog and my pantry is filled with candy canes and other holiday delights. My friends at SweetWorks sent me a whole bunch of holiday candy and I legit have a billion things to bake before December 25, which is, by the way, next week. WHAT? And help.
I did have time to make these glorious Egg Nog Cupcakes, which just happen to have chocolate peanut butter bells hidden inside them. Because I've been really into the idea of egg nog and peanut butter together this holiday season. I almost made a peanut butter frosting for these, too, but decided the beautiful Celebration Pearls just wouldn't look that pretty on a brown frosting. So, I made an egg nog packed frosting that was, I think, a pretty great decision.
These cupcakes are packed with holiday cheer and will have you wishing we could celebrate this season just a liiittle bit longer. If you're just getting into holiday baking, too, be sure to check out my giveaway for some holiday SweetWorks goodies of your own at the end of this post!
Egg Nog Peanut Butter Cup Cupcakes (makes about 20 cupcakes):
Print this recipe!
2/3 C (1 1/2 sticks) butter, room temperature
1 1/2 C sugar
2 2/3 C all-purpose flour
2 t baking powder
1/2 t salt
1 C egg nog
6 egg whites
20 Peanut Butter Bells
1 batch egg nog frosting (see recipe below)
(pre-heat oven to 350 degrees)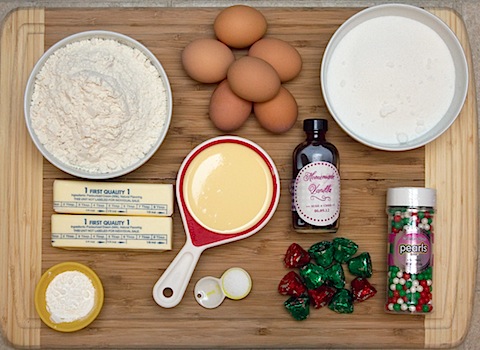 Start by creaming together the butter and sugar in a stand mixer or with a hand mixer, until light and fluffy, about 2 minutes.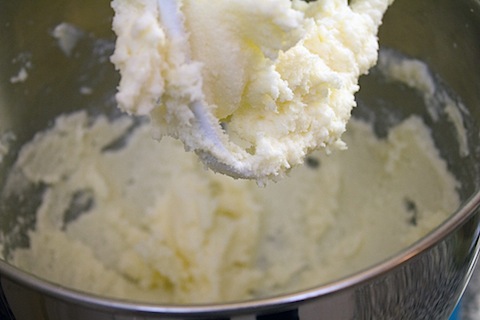 Whisk flour, baking powder, and salt together in a separate bowl.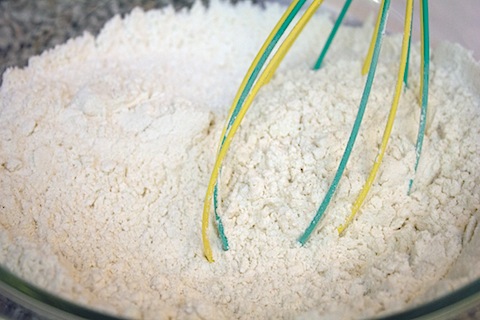 Mix the dry ingredients into the mixer with the wet ingredients, alternating with the egg nog. The batter will be quite thick.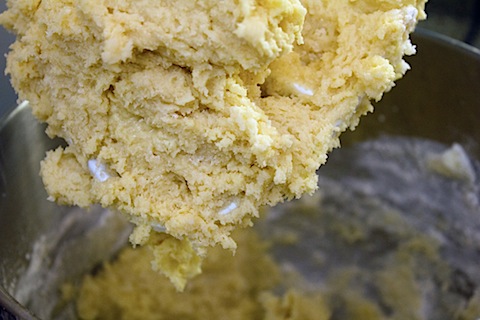 I used my favorite egg white method in these cupcakes, which I think makes them lighter and fluffier (originally learned here). In another separate bowl, beat the egg whites until stiff peaks form.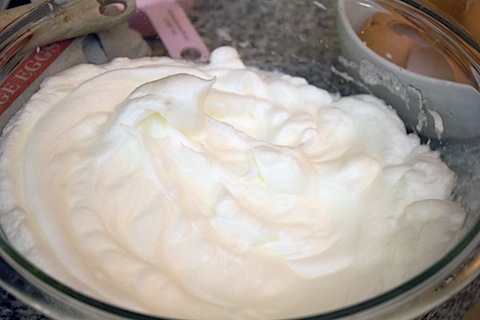 Fold the egg whites into the batter. Make sure to fold well so all egg whites are incorporated.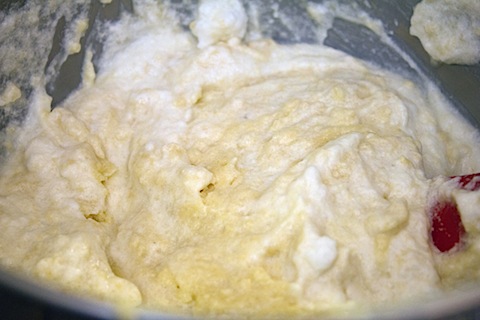 Fill cupcake tins with batter almost all the way to the top and then press a little chocolate peanut butter candy into the batter.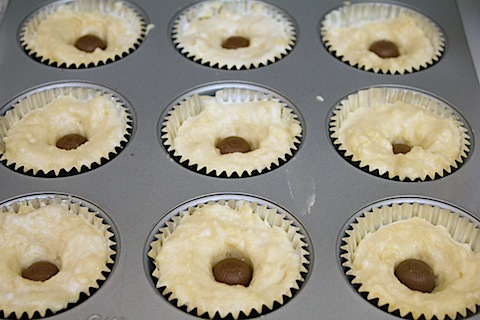 Smooth batter over the top of the candy.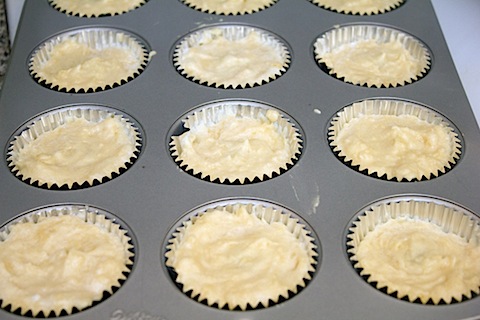 Bake at 350 degrees for 18-20 minutes, until beginning to lightly brown around edges. Let cupcakes cool in pan for a few minutes before moving to rack to cool completely.
The frosting is easy to whip up!
Egg Nog Frosting:
Print this recipe!
1 1/2 sticks butter, room temperature
3 1/2-4 C confectioner's sugar
1/4-1/2 C egg nog
SweetWorks Pearls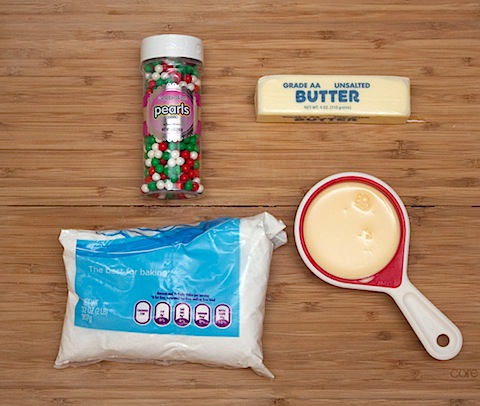 In a large bowl with a hand mixer (or in a stand mixer), mix the butter and confectioner sugar until fully incorporated. Mix in egg nog until desired consistency is reached.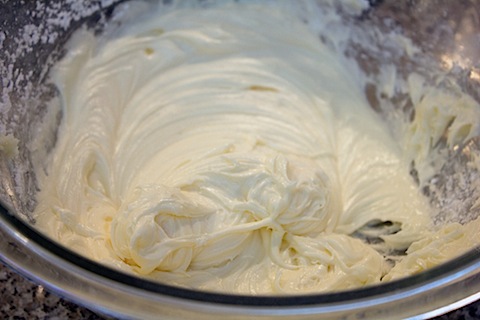 Now you're ready to frost those cupcakes!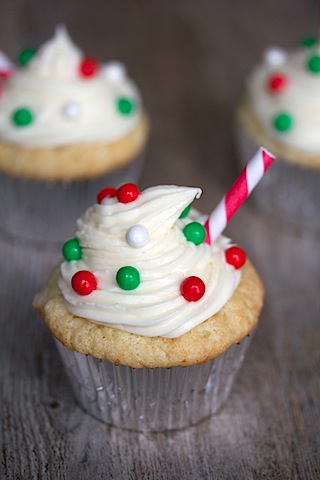 I did a simple swirl and then topped with festive Celebration Pearls. And a little straw for sipping up all that egg nog, of course!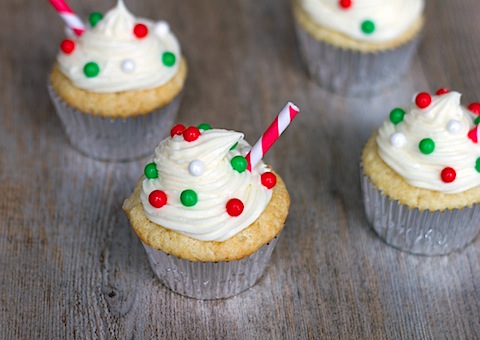 I was kind of proud of myself for making an egg nog baked good and not putting rum into it. I came *this* close, but restrained myself.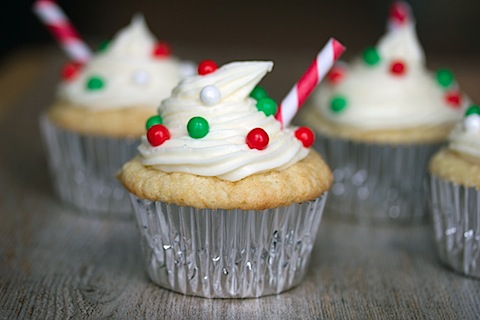 Good decision or bad decision? I'm not positive. But I do know that the taste of egg nog in these was perfectly pronounced. And I figured with the peanut butter cup hidden inside, there were already enough flavors going on.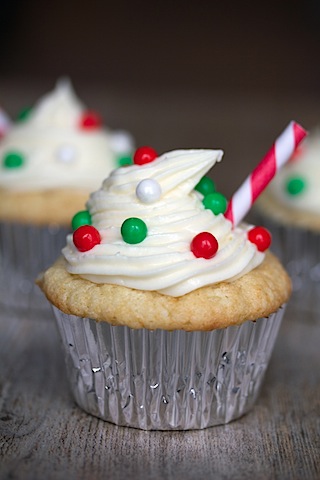 You forgot about the peanut butter cup, didn't you? Well, you would have quickly remembered when you broke into these.
I thought it was just the right amount of chocolate and peanut butter. And now I'm seriously dreaming of a chocolate peanut butter egg nog milkshake. Is that wrong? And will Chris kill me if he comes home to find I have drunk all of his precious egg nog?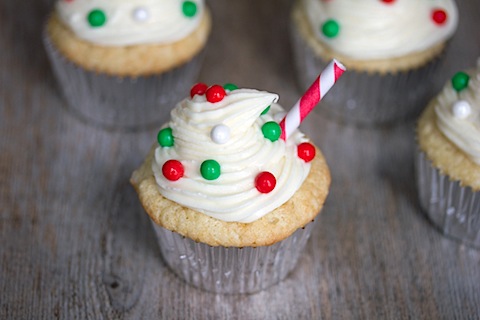 It might be worth it. After all, I'm going to need a little something to wash these cupcakes down!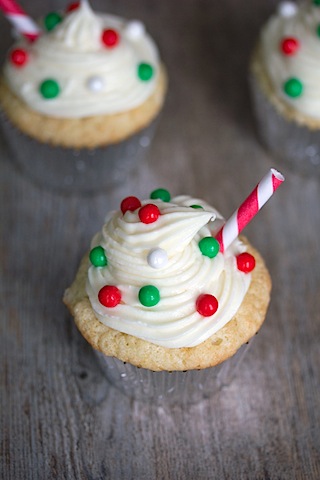 OK, are you ready to win some candy of your own? That's what I thought! I'm going to make this one a pretty quick giveaway and only give you until tomorrow to enter. That way I can pick a winner stat and try to get your candy out to you in time for the holidays!
In case you're unfamiliar with SweetWorks, here are a few of the delights they have to offer… Gumballs and Sixlets and lots of chocolates (some milk, some dark, some peanut butter filled, and some crispy).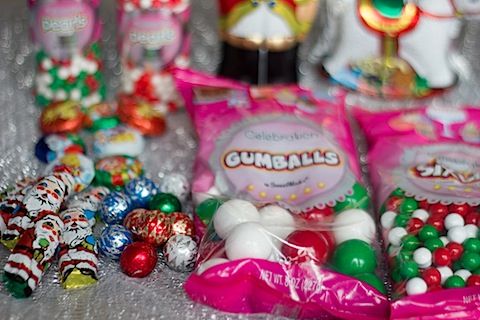 Of course, Celebration Peals, too. And the cutest little holiday molded chocolates.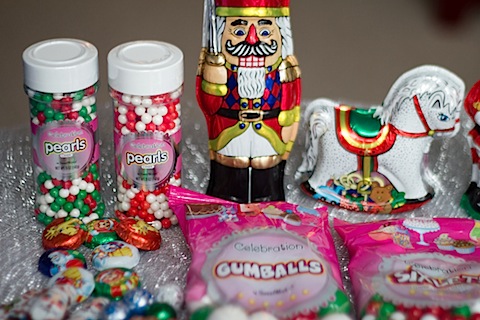 Perfect stocking stuffers!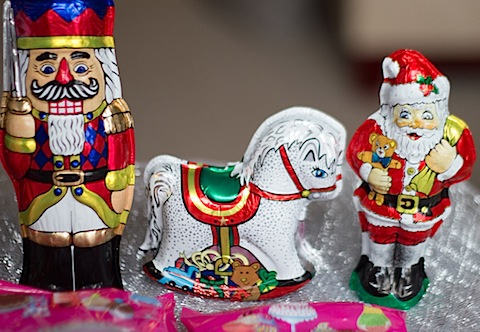 I'm still so excited that Sixlets come in so many colors!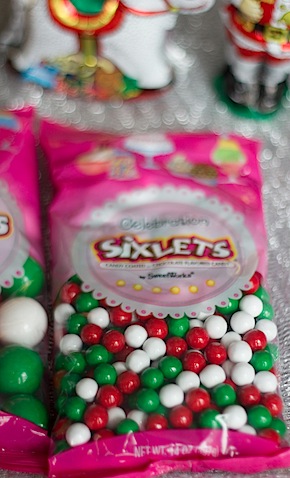 And packaging types. I love the Sixlet-filled candy canes!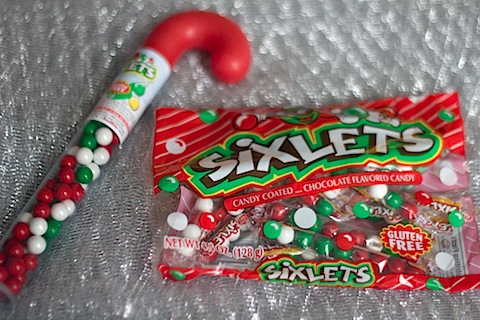 Oh, they're also known for their Ovation Chocolates and you know this dark chocolate/mint combination is a winner!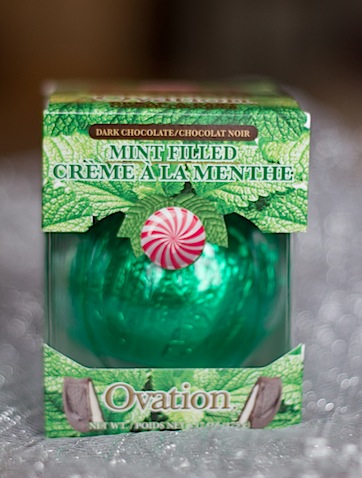 And whether you're drinking coffee or hot chocolate, these Ovation Cappuccino Sticks are great for stirring.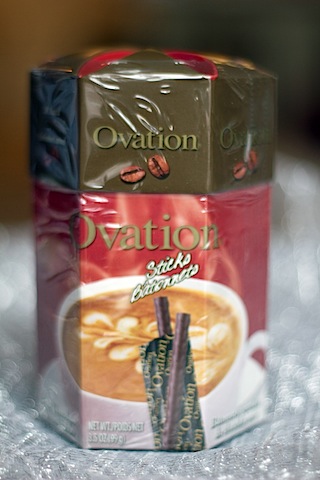 So, what can you win? Well, I'm putting together a whole selection of SweetWorks holiday goodies for you! All you have to do is comment on this post telling me:
What holiday candy do you love best?
Enter by tomorrow, December 17, at 12:00 p.m. so I can randomly choose a winner and have your candy sent out! (must be in the U.S. to enter).
Happy holidays!!
[Sues]