These Mint Chocolate Brownies will make everyone in the world fall in love with the mint chocolate flavor combination. They're ooey, gooey, and perfectly fudgy and minty!
(This recipe for Mint Chocolate Brownies was originally posted in June 2008, but was updated with new photos in 2018).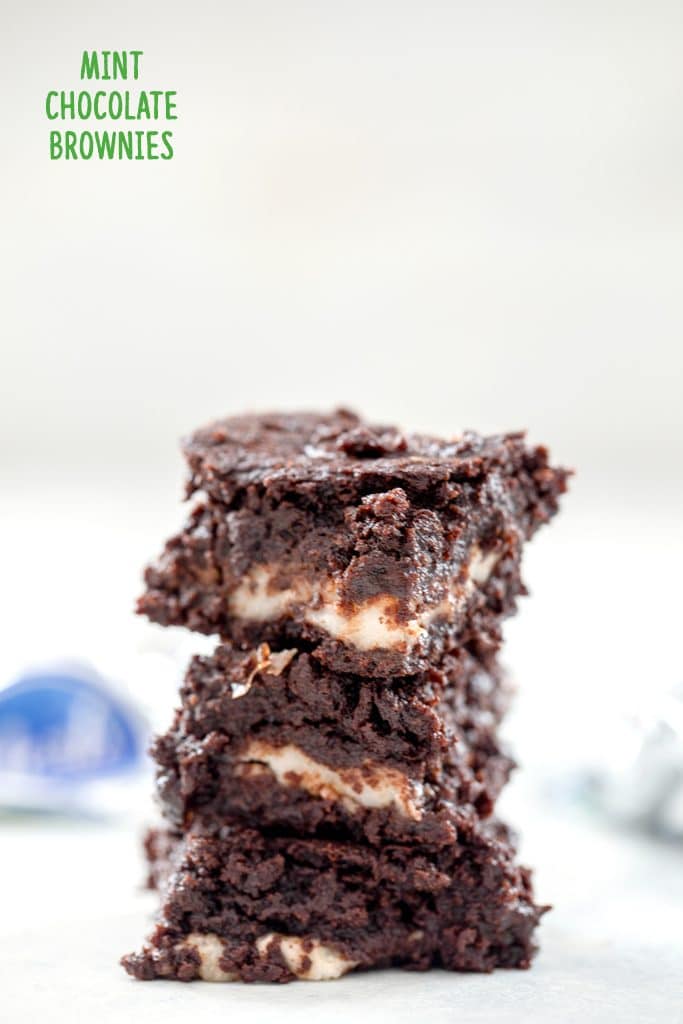 Call me crazy, but I feel like the mint/chocolate combination is one of the most divisive in the world. People either LOVE it or HATE it. I can't get enough of it and can't stand to see anymore mint chocolate hate. So, I'm offering you these Mint Chocolate Brownies, which I think you'll  try and then automatically agree that mint and chocolate go together more than anything in the world (aside from peanut butter and chocolate, of course). I recently made these brownies for some company I had visiting because I wanted to whip something up quickly for them to snack on right when they got into town. The recipe is pretty basic and quick to make, but with their perfectly gooey and minty center, they totally hit the spot!
MINT CHOCOLATE BROWNIES RECIPE
This is an easy recipe, but the brownie batter is way more delicious than average because it's made with actual melted chocolate instead of just cocoa powder. One you have the batter made, you'll pour a third of it into an 8×8 baking dish and then layer on your peppermint patties. Then pour the rest of the batter over the top before baking.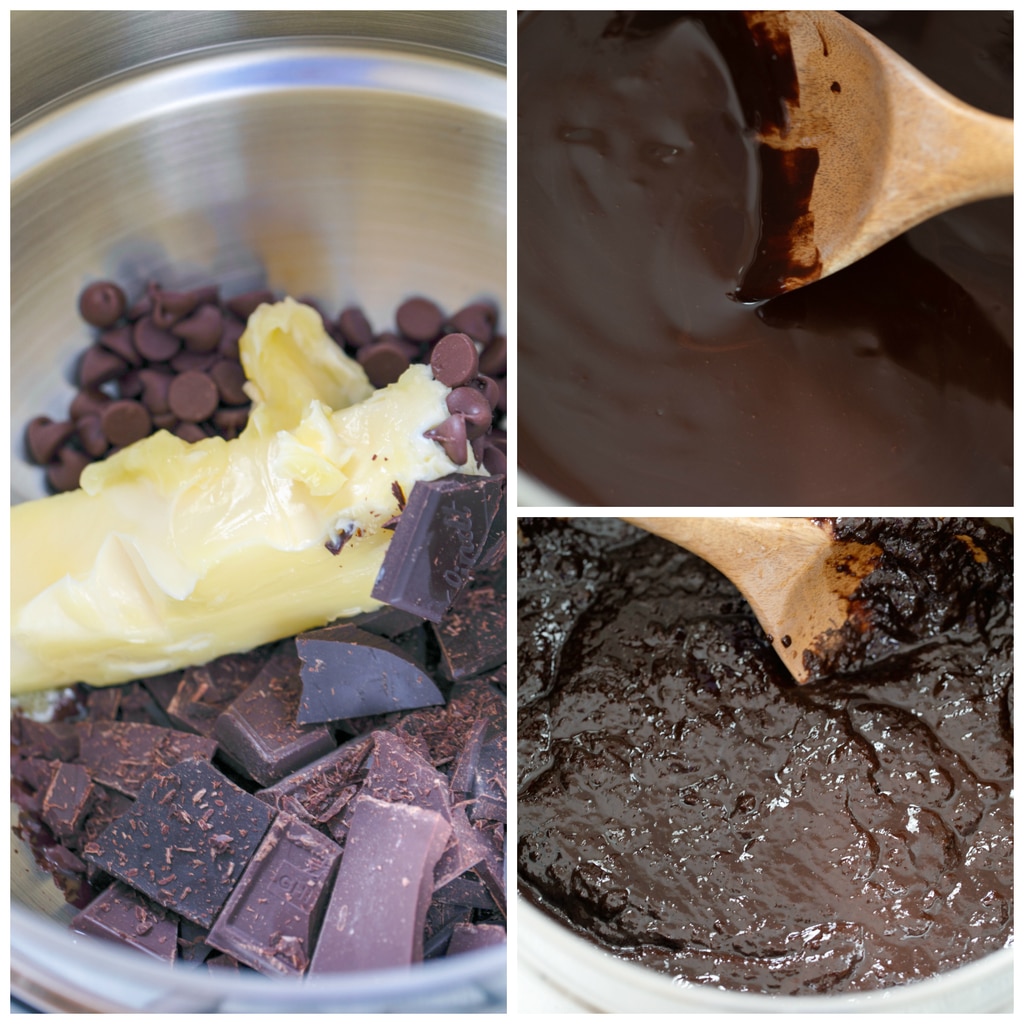 We should also talk a little bit about how underrated peppermint patty candies are. Man, I could eat so many of these!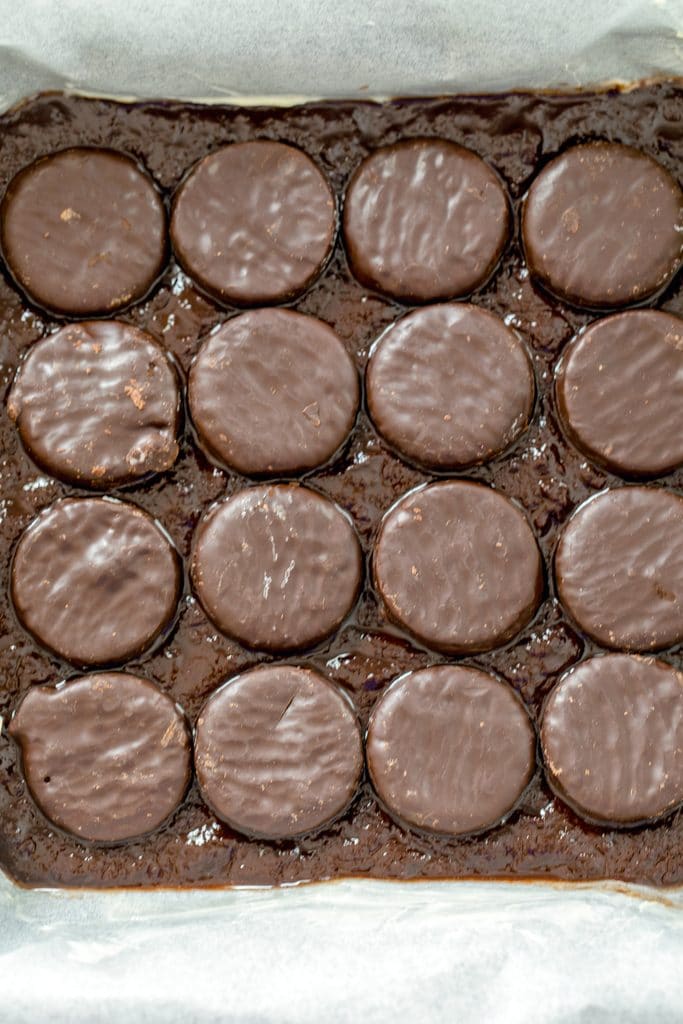 Bake away, let cool, and then slice into squares. Little squares because these are SO incredibly rich.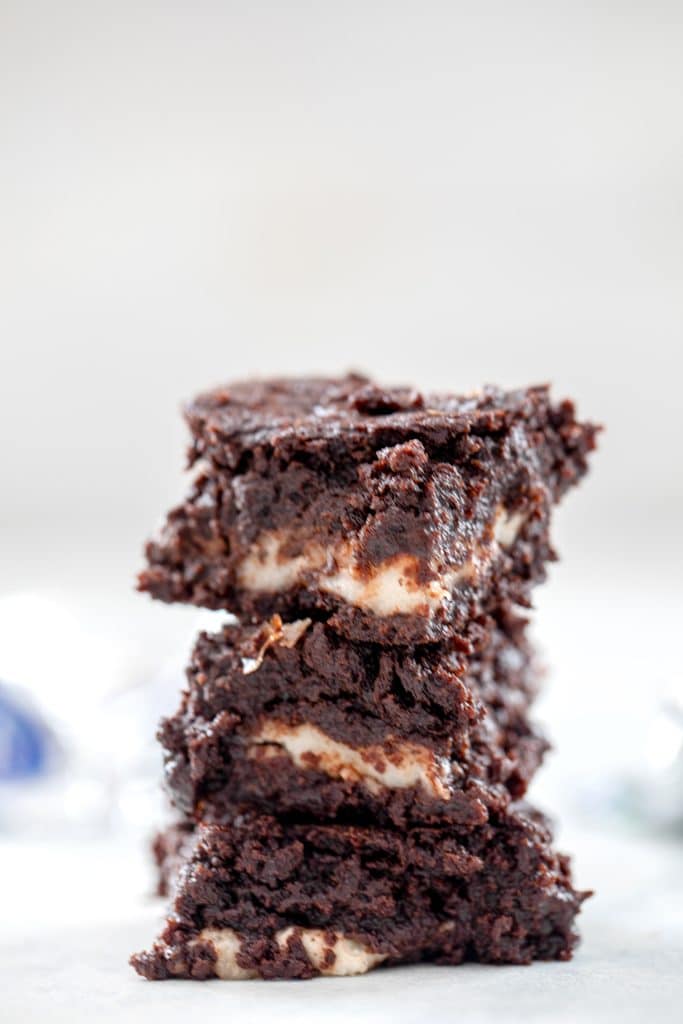 But in the best way possible. They're seriously ooey gooey and everything you really want in a brownie. Plus MINT! If you think you don't like the mint chocolate flavor combination, I still insist that you try these mint chocolate brownies because something tells me you might change your mind. The chocolate is so rich and dark and the mint is such a nice light complement to it. Balance is everything in life, my friends!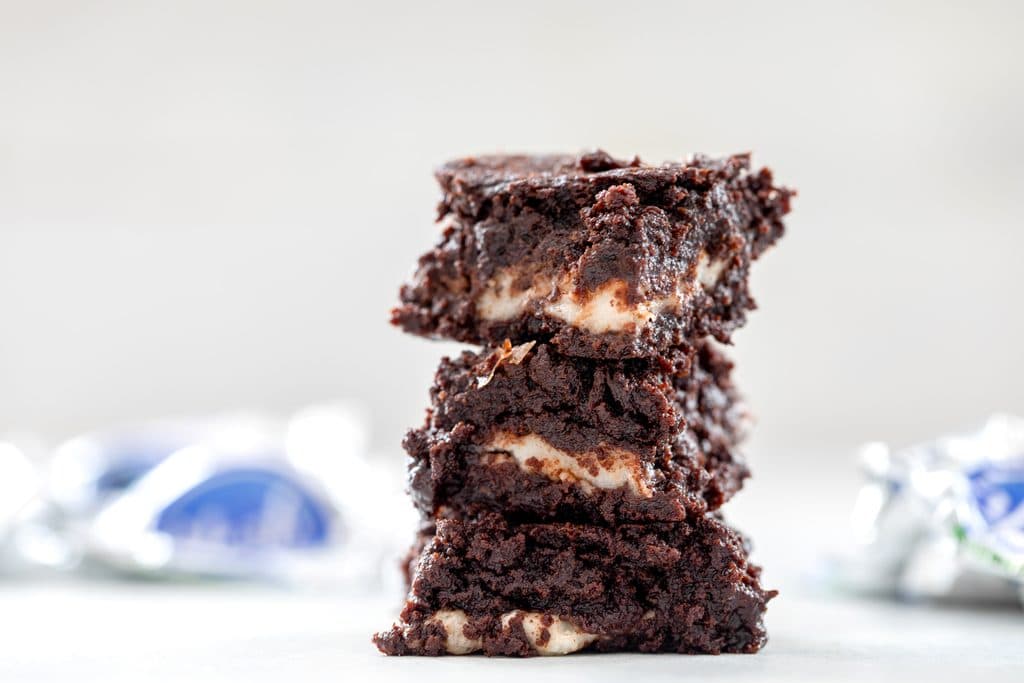 Mint chocolate brownies are really an "any time of year" treat, but I have to say they're especially appropriate around the holidays when peppermint reigns supreme. They're perfectly festive, without being too in your face red, green, and candy cane striped. They also make for a great dessert to bring along with you to a holiday party!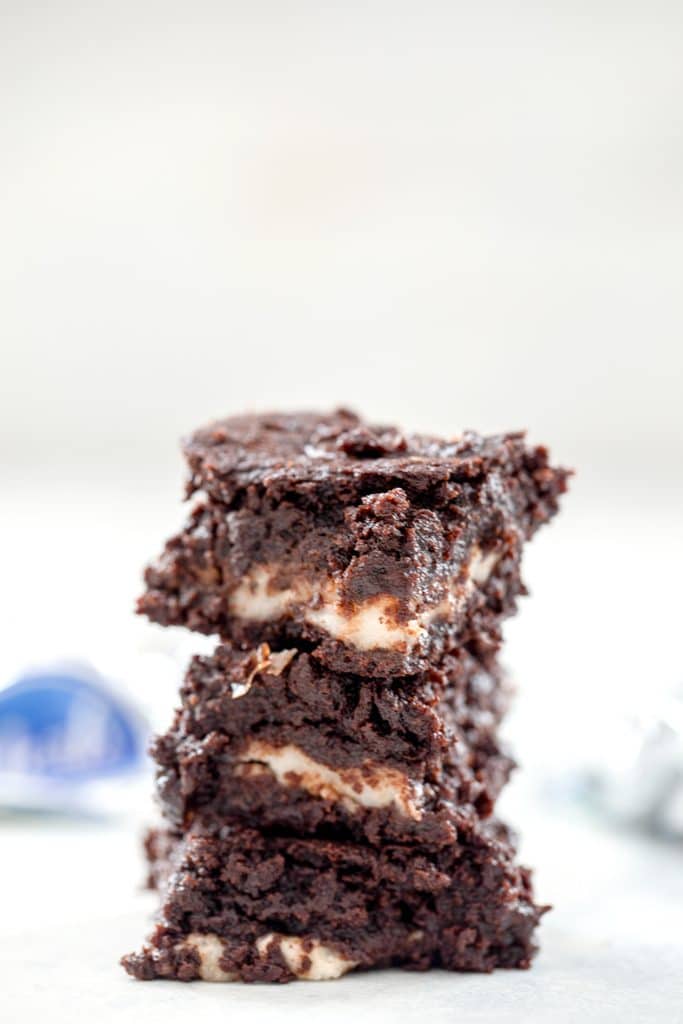 I could happily sit on my couch and eat peppermint patties all night long, but I have to say that I'm a million times happier with a baking pan of mint chocolate brownies in front of me!
 How do you feel about the mint chocolate flavor combination?
If you love the mint chocolate combination, check out these recipes for Mint Oreo Ice Cream and Mint Chocolate Ice Cream Cupcakes.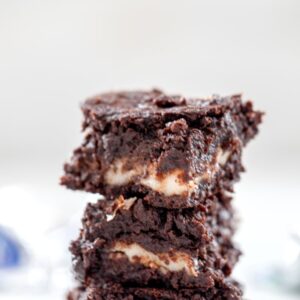 Print Recipe
Mint Chocolate Brownies
These Mint Chocolate Brownies will make everyone in the world fall in love with the mint chocolate flavor combination. They're ooey, gooey, and perfectly fudgy and minty!
Ingredients
1/2

cup (1 stick)

unsalted butter,

room temperature

8

oz.

semisweet or bittersweet chocolate,

chopped

1

cup

granulated sugar

3/4

tsp

salt

3

large eggs

1/4

cup

unsweetened cocoa powder

1/2

cup

all-purpose flour

16

small (1 1/2-inch) peppermint patties
Instructions
Pre-heat oven to 350 degrees and butter and line an 8x8 baking pan with foil, so it's overhanging on all sides. Butter foil as well.

Put butter and chocolate in a medium heatproof bowl set over a saucepan of gently simmering water (alternatively, use a double broiler). Stir butter/chocolate occasionally just until both are melted, about 4- 5 minutes. Remove from heat.

Whisk sugar and salt into the chocolate mixture until smooth. Whisk in eggs until fully combined. Gently whisk in flour and cocoa powder just until smooth, taking care not to over-mix.

Spread 1/3 of the chocolate batter in the bottom of prepared pan. Place peppermint patties on top of the batter in a single layer, leaving a small border on all sides. Pour the remaining batter over the top of the peppermint patties and smooth surface.

Bake for 38-42 minutes, until a toothpick inserted in center comes out clean/with moist crumbs attached.

Let brownies cool completely in pan. Once cool, use foil to lift out of pan and place on cutting board. Cut brownies into 16 squares.