Remember when Chels and I were hanging with Tom Colicchio and Kelly Ripa a couple weeks ago?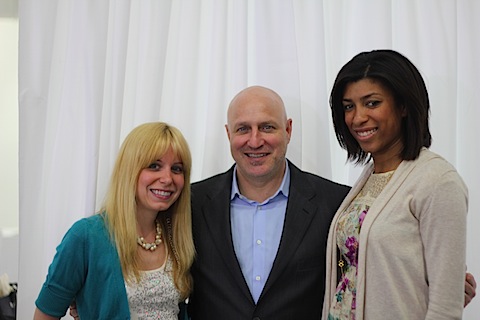 Sorry, I couldn't resist posting the photo again 🙂 Well, Chef Tom happened to bring some cookies from his 'wichcraft restaurant for us to snack on. And snack on them, I did. I seriously died and went to heaven when I took a bite of the peanut butter sandwich cookie. But then I came back to life in time to eat another one. Thank goodness.
And I've been thinking about those cookies every day since. I wouldn't normally purchase an entire cookbook of sandwiches, but It turns out Tom Colicchio's 'wichcraft is not your typical book of sandwiches. Trust me. I'm always game for a sandwich, but every one of these is blowing my mind. Martha Stewart had 'wichcraft's co-owner and executive chef, Sisha Ortuzar, on her show and he was pretty fabulous. They made these peanut butter sandwich cookies on the show and you can watch their video if you need extra help envisioning the steps.
So, I do have a short list of things for you to do this weekend:
#1) Make these peanut butter sandwich cookies.
#2) Buy Tom Colicchio's 'wichcraft cookbook and make every sandwich and cookie in it.
#3) Thank me on Monday. But probably don't go near a scale. Still, thank me.
Peanut Butter Sandwich Cookies (makes 12):
Adapted from Tom Colicchio's 'wichcraft
(as seen on Martha Stewart)
Print this recipe!
• 1/2 C (1 stick) plus 4 T butter, room temperature
• 1 C old-fashioned oats
• 1 C all-purpose flour
• 1 t baking soda
• 1 t salt
• 1/3 C granulated sugar
• 1/2 C packed brown sugar
• 1/2 C peanut butter
• 1 recipe for peanut butter filling
(Pre-heat oven to 350 degrees)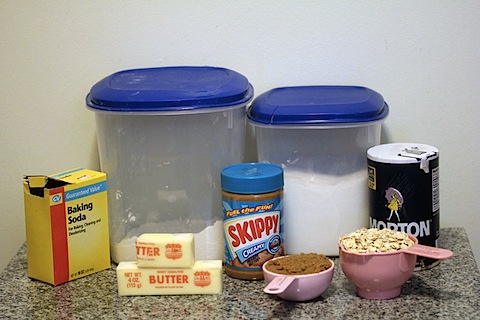 In a small saucepan over medium heat, melt the 4 T of butter. When it's melted, pour in the oats and stir for about 5-7 minutes, until browned and toasted.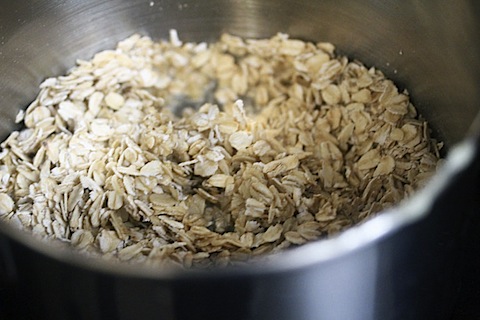 Lay a piece of parchment paper on a cookie sheet and when the oats are done toasting, pour them on the parchment paper.
Toasted oats are the KEY to this cookie and you do not want to miss this step. In fact, I might add toasted oats into all my cookies from now on.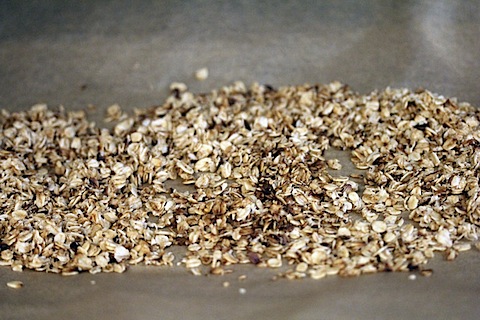 In a medium bowl, whisk together the flour, baking soda, and salt. Set aside.
In the bowl of a mixer, combine 1 stick butter, brown sugar, and granulated sugar with the paddle attachment.
Add peanut butter and continue mixing until well-combined. And delicious looking.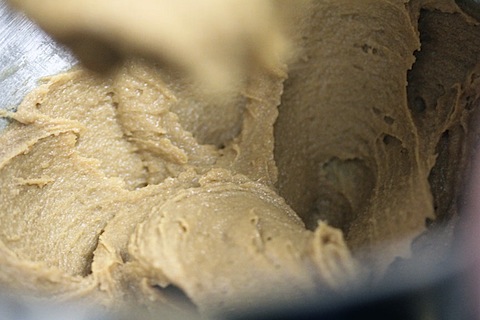 Now, add the flour mixture and mix until just combined.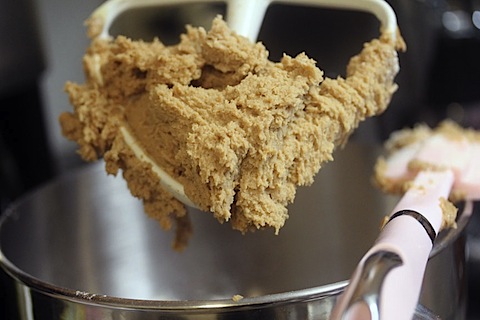 Add in the oats, too, and combine. But don't mix too much or the oats will break.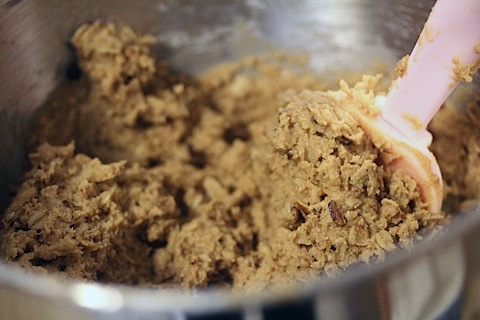 Now, here's a new little trick that I learned and love. Put the dough on a piece of parchment paper.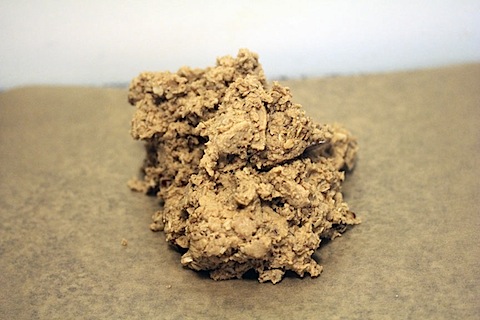 Put another piece of parchment paper over the top.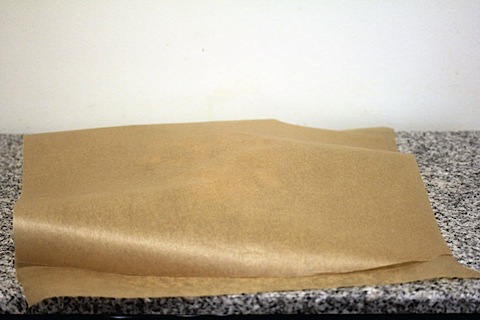 Now roll the dough out with a rolling pin, until it's about 1/4 inch thick and even.
Slide the dough onto the back of a cookie sheet and stick in the fridge for about 20-30 minutes.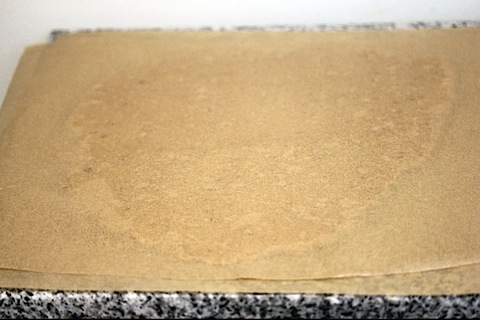 When the dough is done chilling, place it on the counter and take the top sheet of parchment paper off.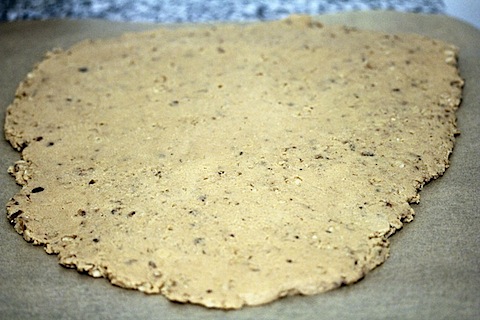 Using a 2-inch round cookie cutter (or biscuit cutter), cut 24 cookies out of your dough.
Line two baking sheets with parchment paper and place cookies about 1 inch apart on sheets.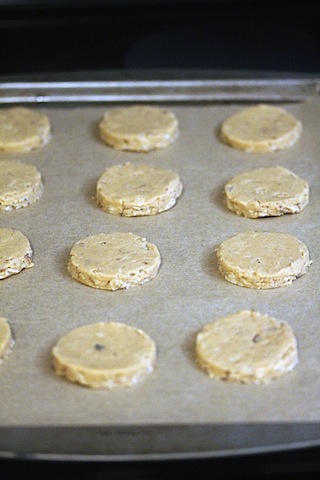 Look at those delicious toasted oats!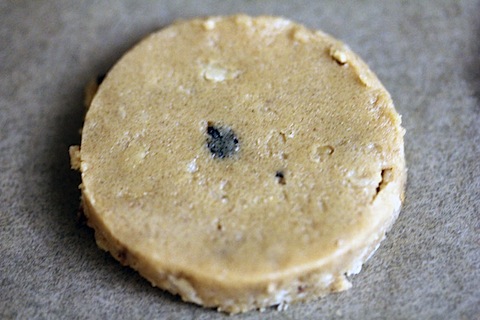 Bake the cookies for about 10 minutes, rotating sheets halfway through, at 350 degrees.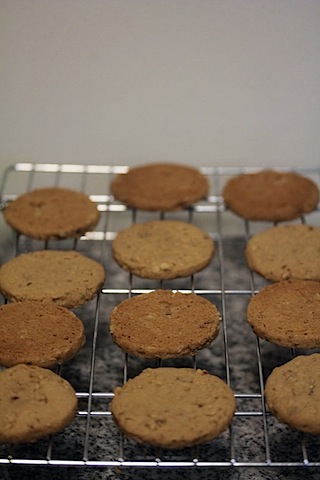 Transfer the cookies to wire racks so they can cool completely.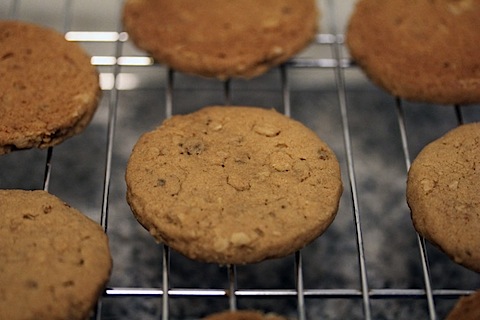 Now you're ready to make the most amazing cookie filling ever.
Peanut Butter Filling:
Print this recipe!
• 4 T unsalted butter, room temperature
• 3/4 C peanut butter
• 1/4 C confectioners' sugar
• 1/2 t salt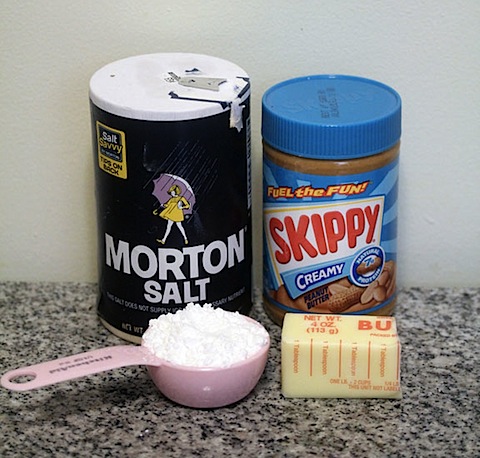 Put all the ingredients in the bowl of an electric mixer.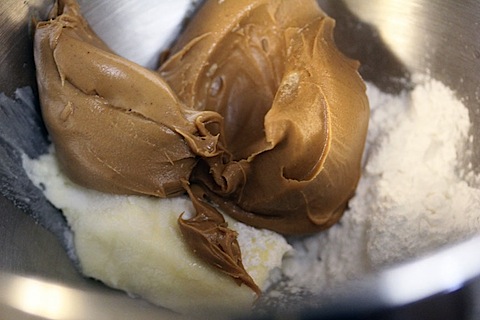 And combine.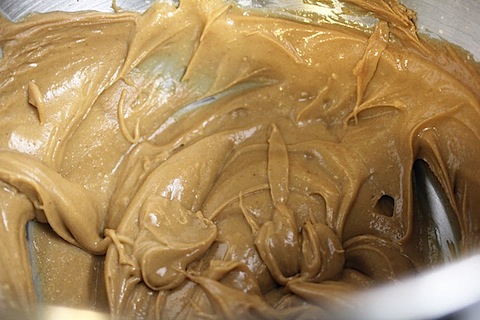 Fill a pastry bag (or ziplock bag with the corner tip cut) with the peanut butter filling.
Flip every other cookie over and fill the cookies with the bottom facing up.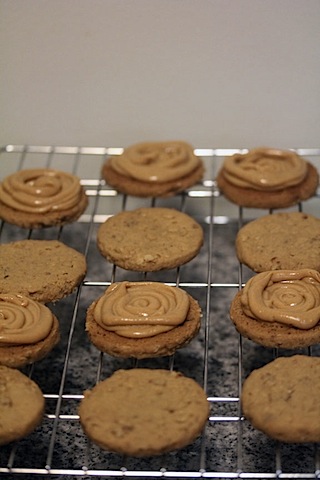 Put the other cookie on top and admire the beautiful sandwich you have created.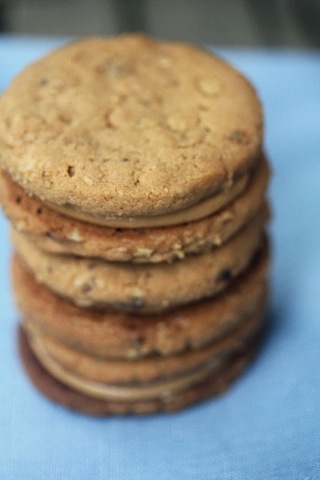 Legitimately the best cookie I've ever had. If I had to compare them to anything, I guess it would be the Girl Scout's Do-Si-Dos. But these are so much more delicate and peanut buttery. They melt in your mouth and taste fresh-baked even when they've been sitting out for hours.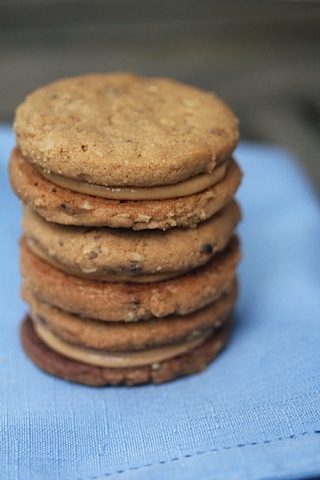 You'll likely die if you eat one. But don't worry because you'll come back just in time for another one. And it will all be worth it.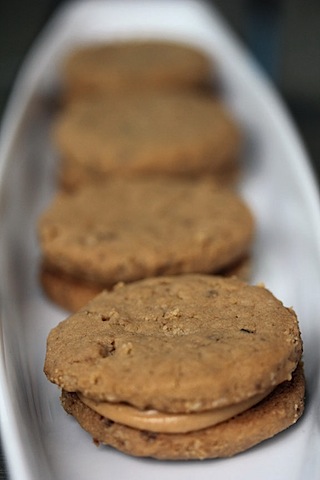 These cookies have been the perfect end to a busy week. Though they won't likely make it through Friday.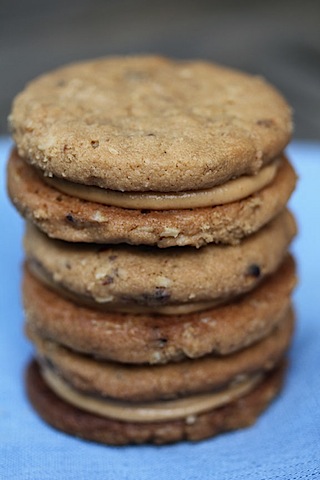 And now I just have one task for Tom Colicchio this weekend: Please open a 'wichcraft here in Boston. I'll even run it for you. I'm pretty much an expert at your peanut butter sandwich cookies… And that meatball and bacon sandwich is next on my list.
If you're reading this blog and have a 'wichcraft near you, I am insanely jealous. Please go right now and eat every sandwich for me.
As usual, I could use a weekend, even though this one is going to be pretty packed. Tomorrow night is the American Craft Beer Fest. Chris and I have made it a tradition to go with Beth and Adam every year and I'm incredibly excited to spend the evening trying new beers (if you're going, too, check out the ACBF app Chris made. Open the link on your phone and you can see all the beweries and beers that will be at the fest! You can even add notes to the different beers and tweet out what you're drinking). Saturday is the wedding of one of our childhood friends, so Chels and I will be partying it up with all of our long-time friends. I've known Erin since we were in the same kindergarten class and am so excited she and Mike are getting married!
Are you up to anything fun this weekend? Besides making these cookies, obviously.
What's the best cookie you've ever had?
[Sues]