This weekend we celebrated Sara's birthday and before going out for the evening, we had a little celebration that involved pizza, baked brie, salad, and Grey Goose (with orange soda. Try it). We, of course, got a cake from Party Favors, one of our favorite Boston spots for all things cupcake and cake related.
But since Sara loves peanut butter (we both have a bit of an obsession), I really wanted to make a dessert involving it. I settled on peanut butter toffee cookies. The last peanut butter cookies I made, I wasn't very impressed with, but I figured out why. I had used natural peanut butter, which is the kind with all the oil on top. This caused the batter to be too wet and it made for some super flat cookies, which I didn't love at all. So, stick to Jiff. Nothing beats it!

Here's what else you need:
3/4 C all-purpose flour

1/4 t baking powder

1/8 teaspoon salt

4 T unsalted butter, room temperature

1/2 C sugar

1/2 C smooth peanut butter

1 L egg

2 chocolate covered toffee bars, 1.4 oz each, chopped (I used Skor bars)
I started by pre-heating my oven to 350 degrees and whisking together the flour, baking soda, and salt in a medium bowl. Then I got a bigger bowl and used my hand mixer to beat together the butter and sugar. I added the peanut butter and egg and beat it until smooth. Then I slowly added the flour mixture, making sure it was well blended.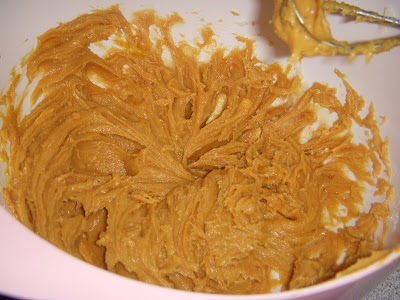 Then I got my Skor bars and chopped them into smaller pieces.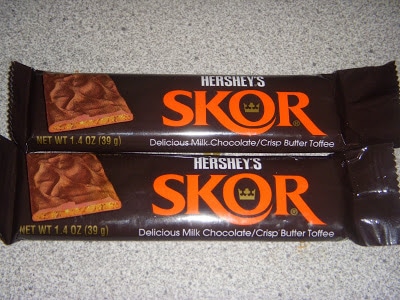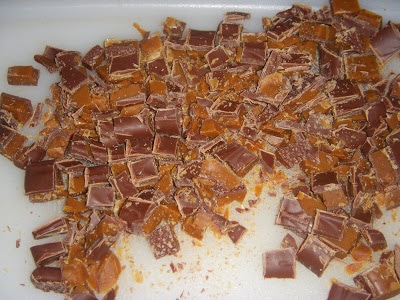 And stirred them into the batter.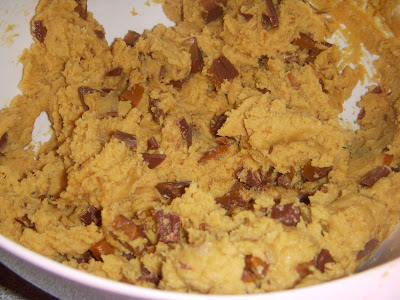 I spooned a level teaspoon of batter onto a cookie sheet and put them in the oven for 16 minutes.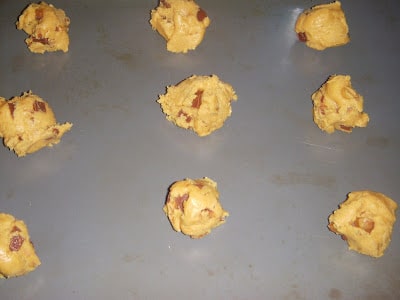 And yayyy, they baked perfectly and instead of getting flat, they were nice and round and soft. Of course, we didn't really need cookies in addition to the cake, but actually, you always need cookies.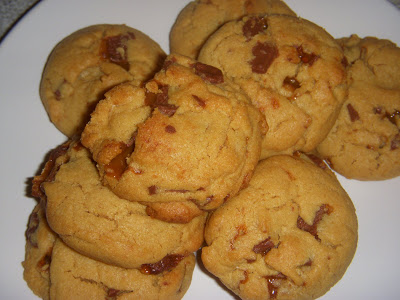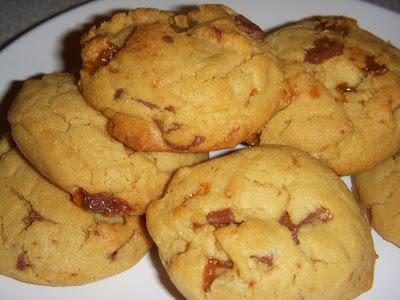 After we were all pretty stuffed, we spent the rest of the night at Alibi in the Liberty Hotel, one of our new favorite Boston bars. The drink list is fun (I'm a fan of their dirty martini), the bartenders are fabulous, and the crowd is generally classy.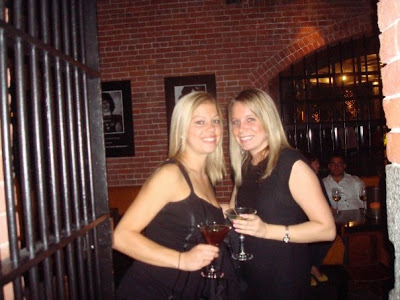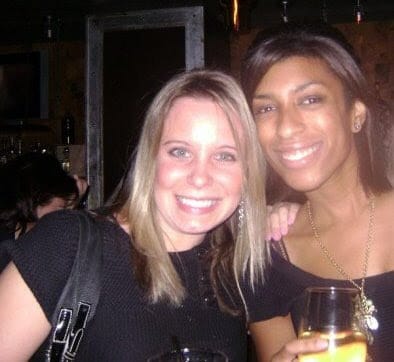 Happy Birthday, Sara, from We are not Martha!
[Sues]