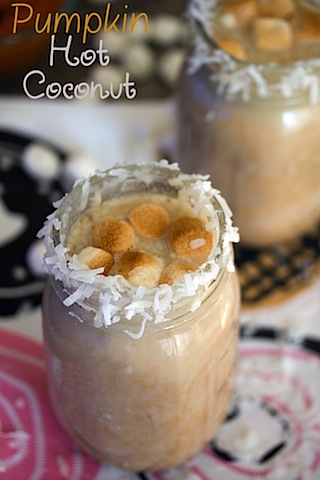 If you can have hot chocolate, you can have hot coconut, too. Right? OK. I had a tough time naming this drink because I really just wanted to a call it "ridiculously delicious awesomeness with a splash of alcohol in a glass and topped with toasted marshmallows." But I figured that wouldn't be great for SEO, so I decided to name it Pumpkin Hot Coconut instead. It's still not quite descriptive enough, but I suppose that's what the rest of this blog post is for. To help you understand. I didn't want to call it a cocktail because you don't haveeee to add the rum. But I think you should. Especially today. It is Cocktail Friday, after all (p.s. woo hoo!!)
Sometimes I wonder how it's possible for us New Englanders to get through the long dark winters here. Then I make a drink like this and realize I wouldn't want to live anywhere else. Weekends cuddled up in yoga pants and blankets on the couch with a steaming hot drink like this one and a good book or Bon Appetit magazine. Snow? Bring. It. On. The combination of coconut milk, pumpkin, and a splash of rum is one I want to be sipping on all fall and winter long. And this one is way, way less caloric than its hot chocolate cousin. Which means you can totally drink 3 or 4 without feeling guilty, obviously.
Pumpkin Hot Coconut (serves 2):
Print this recipe!
3 C coconut milk (I use Silk PureCoconut)
1/2 C pumpkin puree
1/4 t pumpkin pie spice
3 oz. light rum (optional)
1/2 C mini marshmallows
Shredded coconut for garnish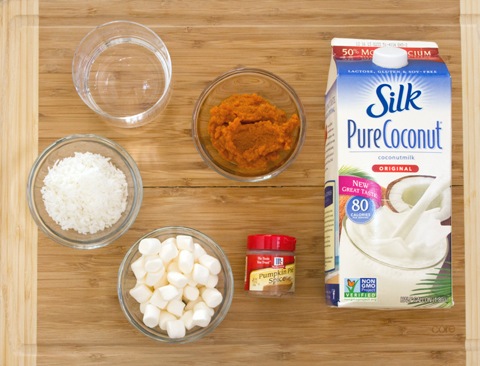 This is also an easy peasy recipe. In a medium-sized saucepan over medium heat, add the coconut milk, pumpkin puree, and pumpkin pie spice. Whisk together and heat until sufficiently warm.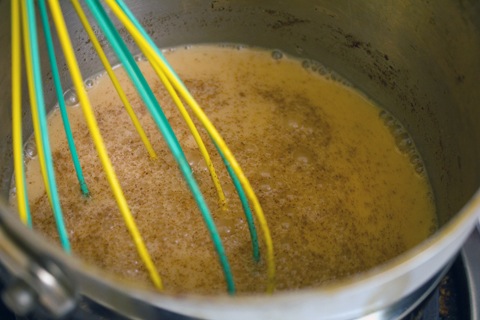 With your oven set to broil, lay mini marshmallows in a single layer on a foil-covered pan.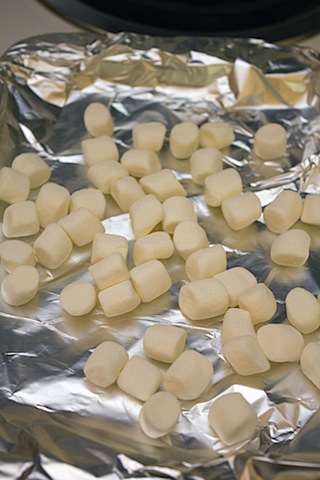 Broil for a couple minutes until the marshmallows are nicely toasted. Keep a very close eye on them as they'll get brown fast!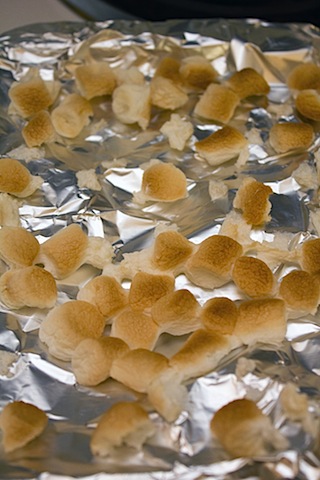 Rim your glasses with coconut. I typically like to use a sugar water mixture, but sometimes find that a little powdered sugar and milk/cream make an even nicer glue.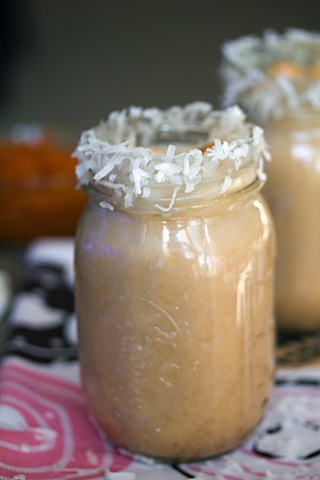 Pour coconut milk pumpkin mixture into the glass and stir in 1.5 ounces of rum into each glass. If you choose. I choose yes. Top with a few toasted marshmallows. (I should note that each serving is not a full mason jar… I made a little extra so I could completely fill two)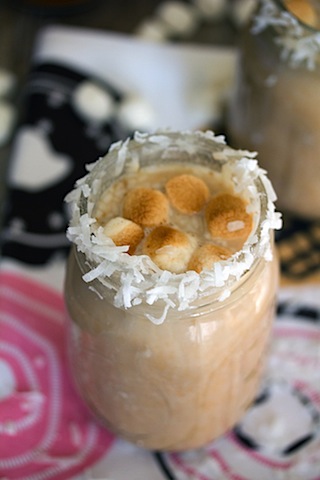 Hellooo. If you want some extra sweetness, you can stir in some more of the coconut, too. Or you can add a little agave syrup. I loved that this drink wasn't overly sweet, but if you're in the mood for even more of a treat, you can add some extra.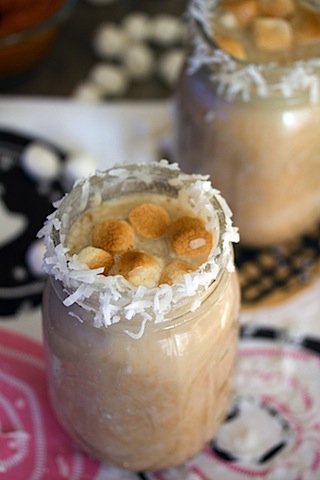 I tend to be a bit of a homebody in the colder weather… And this drink is totally not going to help my case. When I have this at home, I really don't think I'll feel the need to ever leave my couch again. This could be bad news.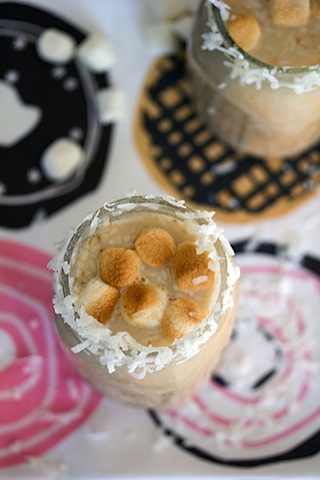 I know some people are sick of pumpkin. But even if you're sick of the trend, I urge you to still enjoy it. I have a strict September-December pumpkin policy and don't eat it the rest of the year. This ensures that I really, really enjoy it during these months. And pumpkin and coconut is a super fabulously delicious combination.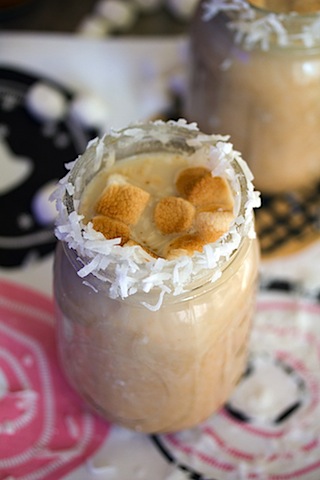 And marshmallows make everything more delicious. There's something about a toasted marshmallow that is absolutely perfect in both the dead heat of summer and the dead cold of winter. I just love that about them.
Oh, one warning. This drink WILL end up leaving your face covered in coconut. Which is even more reason not to leave your house. Sorry, guys. I was just trying to help.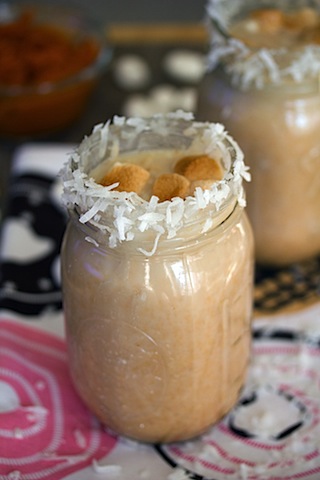 Now go forth and celebrate the fact that it's Friday! What are your plans for this weekend? Going to a big party? Or staying in on the couch and drinking this? That's what I thought. Make me proud, friends.
What's your favorite cold weather drink?
[Sues]