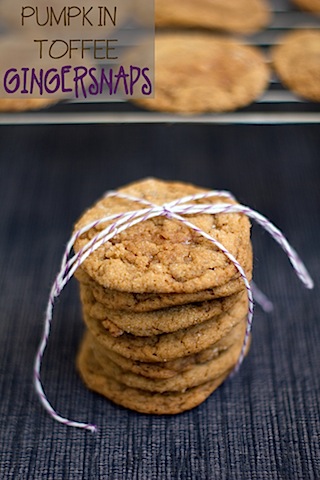 I think I've come to the conclusion that I don't make enough cookies. What exactly is the definition of enough cookies? Well, I'm not even sure that definition exists and if it does, it shouldn't. But my point is that there are SO many cookies in this world and I am not spending enough time focusing on them.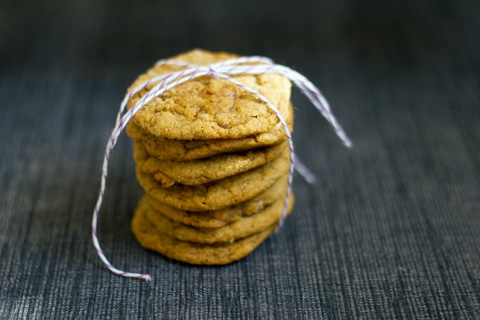 Take these gingersnaps [check out the recipe in my new post on Parade magazine!] for example. A classic cookie. But I boosted these up a little bit more with pumpkin and toffee. When you start to think about putting things like pumpkin and toffee into gingersnaps, your mind becomes boggled with all of the glorious combinations you could come up with.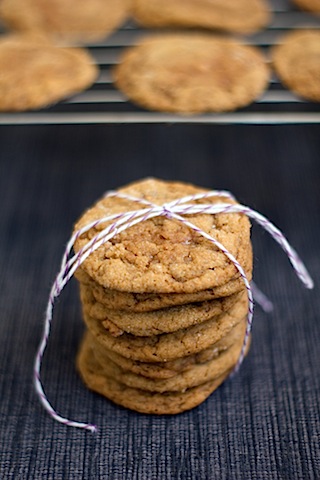 I could probably bake a different cookie every day for the rest of my life and never get bored of it. I might not be able to fit in any of my clothing and you might get sick of seeing my whisk flour and baking soda and cream butter and sugar together, but I'd probably be quite happy.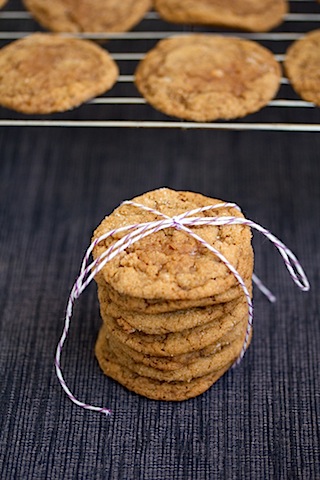 But since time and butter are of the essence, I started the holiday season off with these Pumpkin Toffee Gingersnaps. I love nothing more than a super soft gingersnap. That's actually not true. Because I do love a super soft gingersnap with pumpkin and toffee more. But I didn't know that until I made these cookies and fell in love.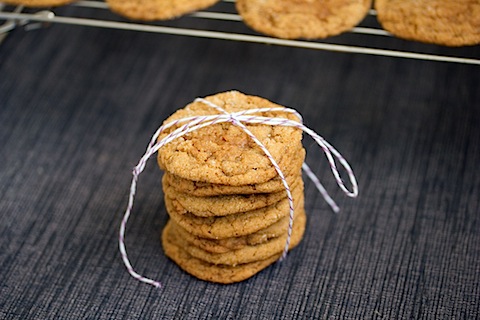 Chris says they're the best cookies I've ever made. I'm still trying to decide if I like these better or the Buttered Popcorn Toffee Cookies I made. Maybe the moral of the story is that I love toffee. And butter.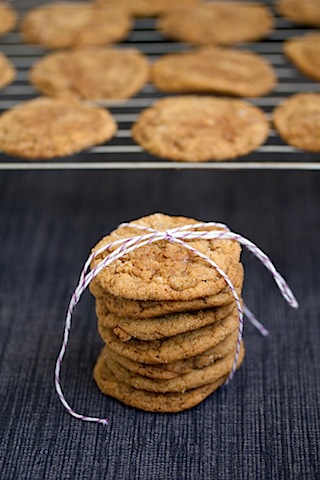 In any case, I think it's pretty essential that you whip up at least one batch of these this season. You must be going to a cookie swap or something, right? Or just want to make your family really, really happy?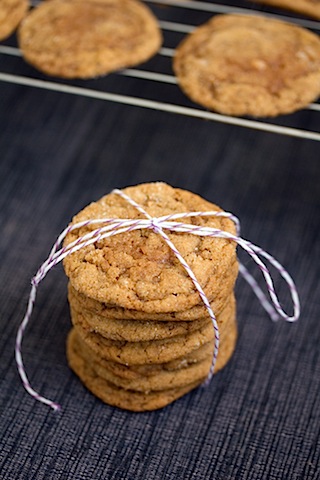 Ginger is good for you, right? That's what I thought.
Be sure to check out my recipe for Pumpkin Toffee Gingersnaps on the Parade magazine website! I absolutely cannot wait to make these again. And again. And again. And again. I hope you will, too!
Oh, and on Friday? I might have a fun drink that kinda sorta goes along with these cookies perfectly!
Are you a gingersnap fan?
[Sues]