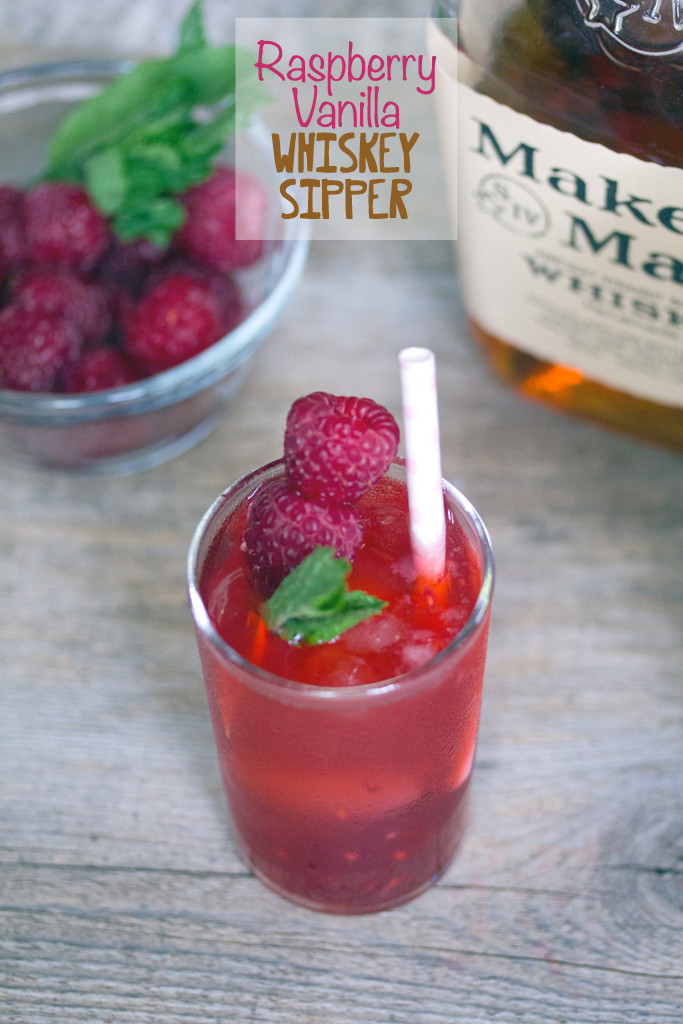 Some weeks call for whiskey. Seriously, though. On a typical Friday night, you'll find me on my couch (watching Dateline) sipping on a glass of red wine or a vodka and grapefruit. Occasionally, I may get a little crazy and whip up a mojito with rum. But on some occasions,  Friday nights call for whiskey. Tonight is one of those. It's hard to put into words why this week was so rough, but every evening that I didn't have plans after work found me seriously struggling to keep my eyes open at 8:00 p.m. Not even the drama of the Bachelorette was enough for my exhausted self to stay awake (side note: how do you feel about the final two? Me? Major meh. Oh, you mean I'm the only person left on the planet who still watches? No shame). Whiskey Friday indeed.
To be clear, I don't necessarily want to sit on the couch and drink from a glass full of whiskey and ice. That sounds so serious, doesn't it? Like, that's talking really, really bad week. But a Raspberry Vanilla Whiskey Sipper? Raspberry and vanilla are just such happy ingredients. And Sipper sounds like exactly what you want for a Friday night on the couch.
If you're afraid of whiskey, I recommend starting here. It's a little bit fruity, a little bit sweet, and slightly strong. Hi, Friday. We've been looking for you; thanks for joining us. Finally.
Raspberry Vanilla Whiskey Sipper (makes 1 cocktail):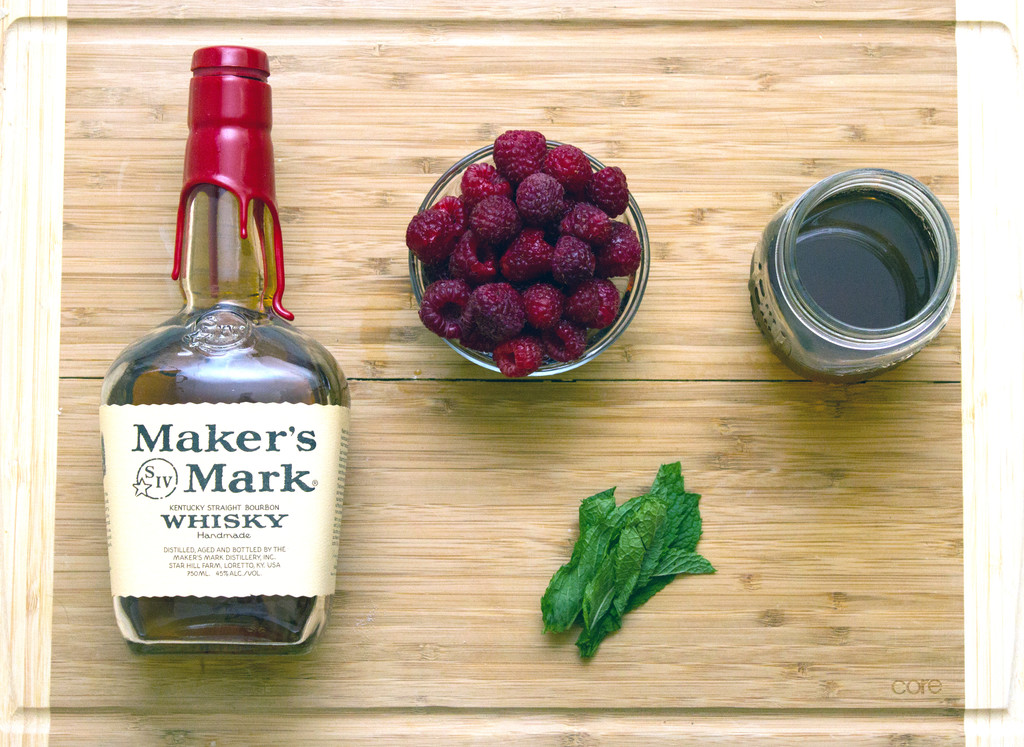 I recommend using a high-quality whiskey, like Maker's Mark. Who actually spells Whiskey, Whisky. I had no idea both spellings were socially acceptable. Even my spellcheck says so. And my spellcheck hates everything. Like Sriracha. Who hates Sriracha??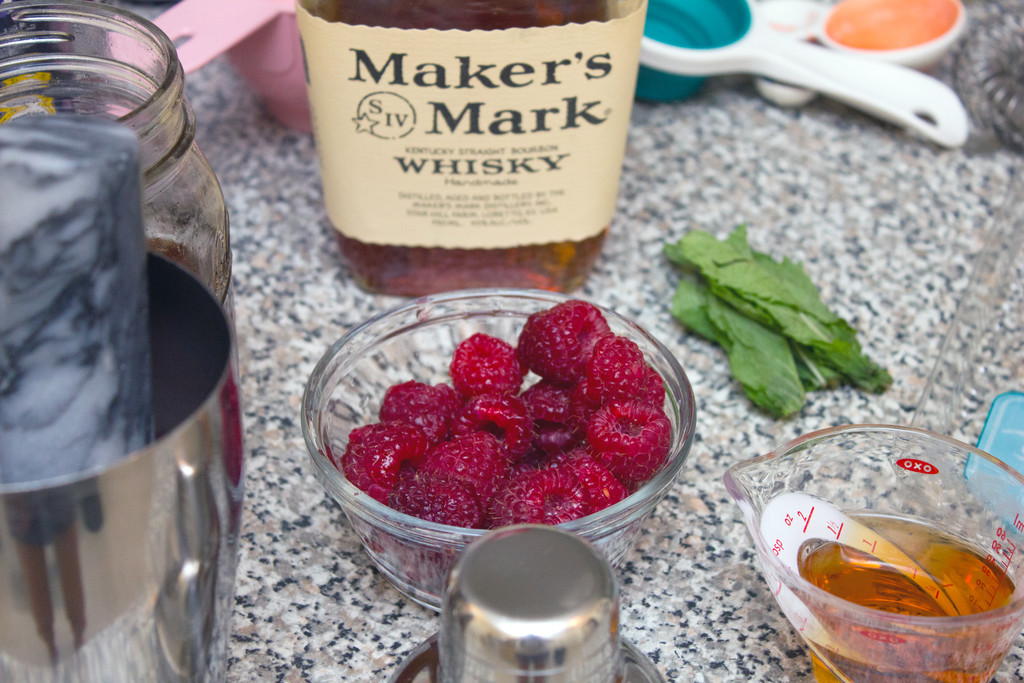 As usual with my cocktails, this is an easy one. Put the raspberries in a cocktail shaker and muddle as much as possible. Add in whiskey and vanilla simple syrup and shake well.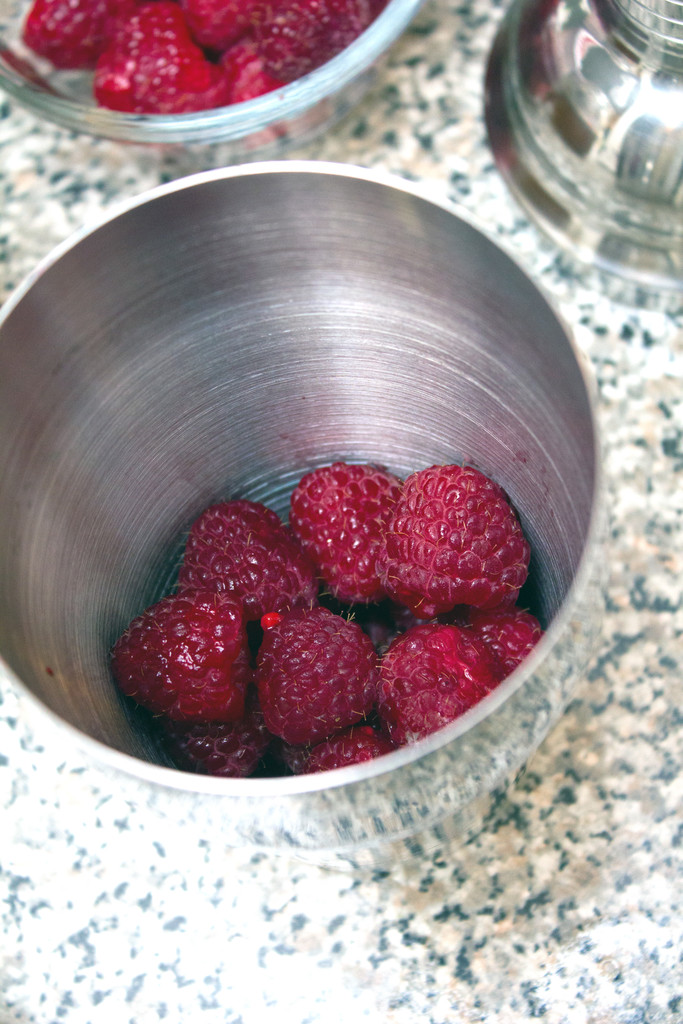 Fill your glass with crushed ice. And strain the mixture out of the cocktail shaker and over the ice.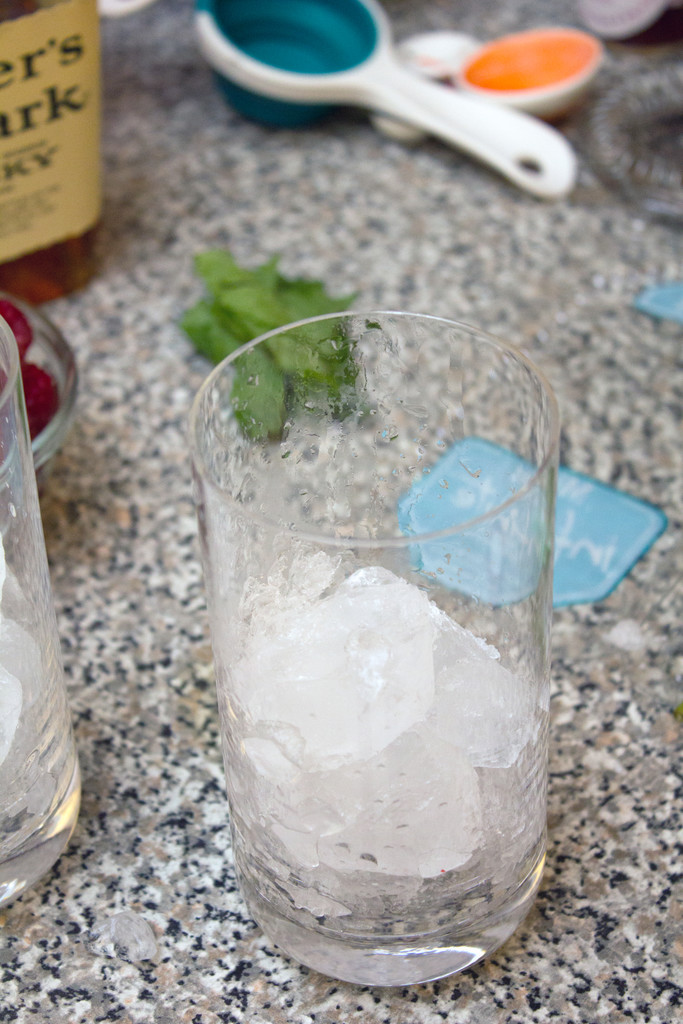 Garnish with a little bit of fresh mint. And like the name implies, get sipping!!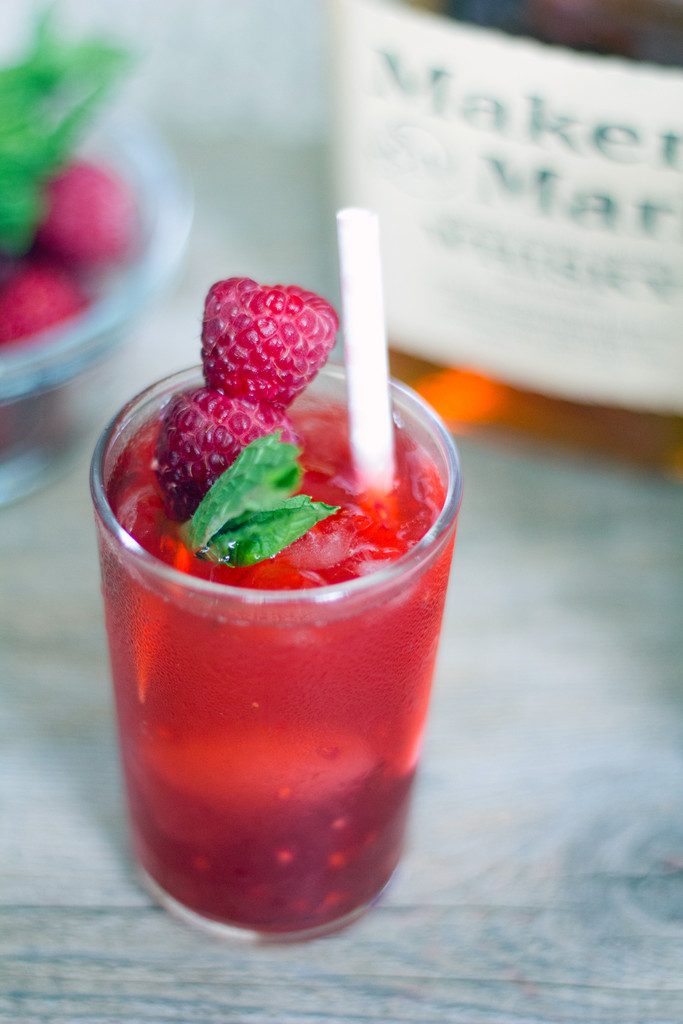 You can't tell me this isn't the perfect Friday night drink. It actually makes me dream of patios in the summertime. But is totally suitable for the couch.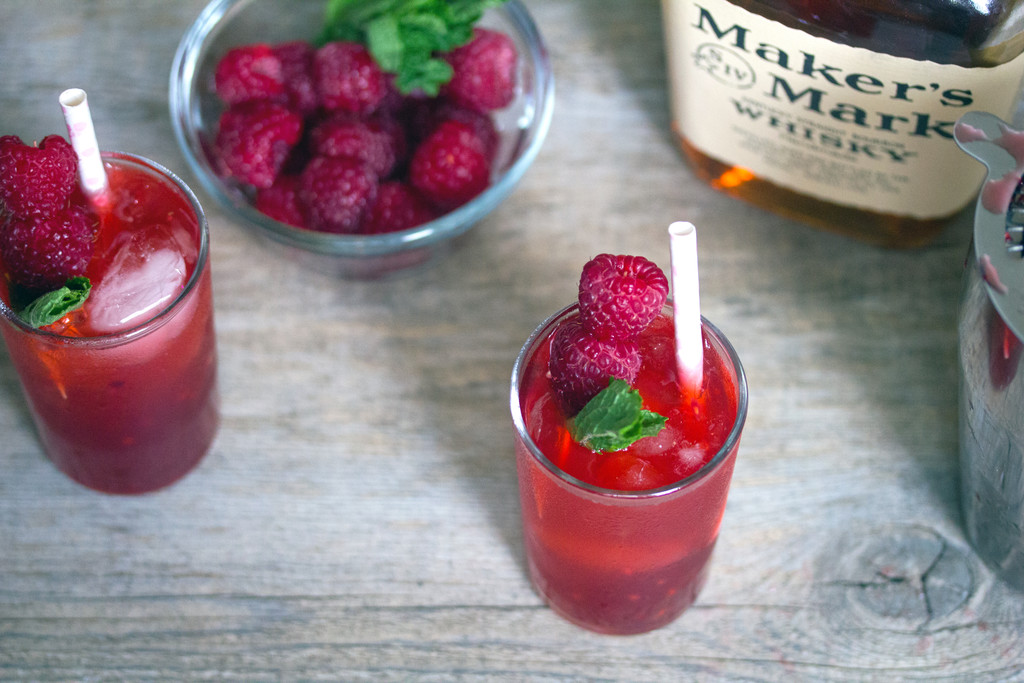 You're probably thinking, "Well sure, Sues, this is SUCH an easy recipe…. aside from that part where you sneak in the ingredient called 'vanilla syrup' and link to a whole other recipe. SIGH." But I promise not only is the vanilla syrup super easy to make… But it's also the kind of thing you can (and SHOULD) make once and then keep in your fridge for Friday night cocktail emergencies such as these.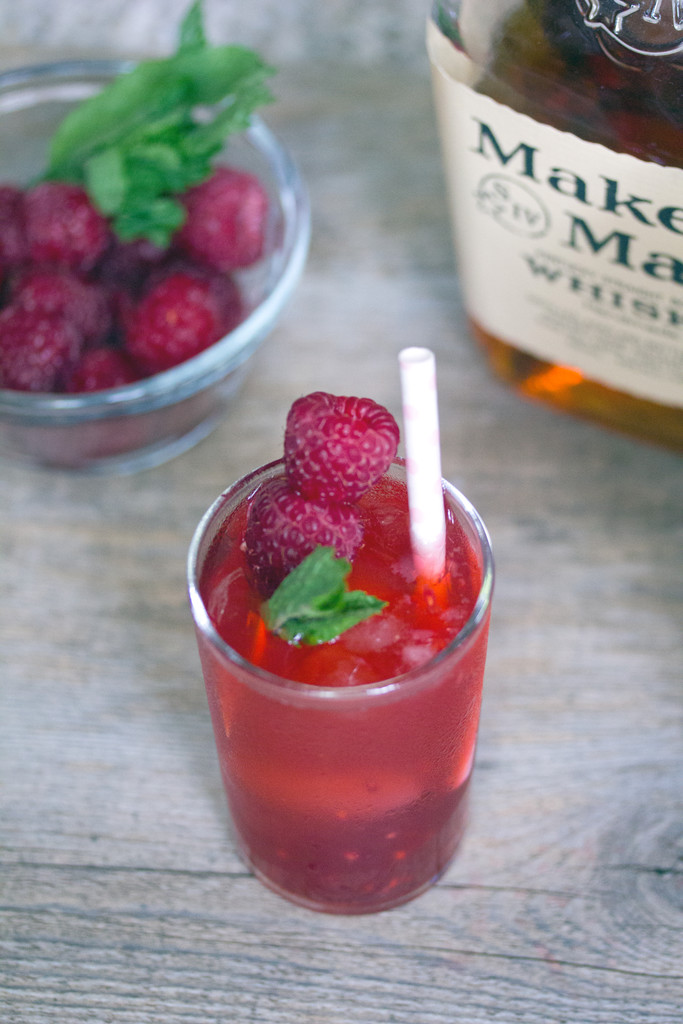 I love the idea of a cocktail emergency. Not in an "I have a drinking problem" sort of way and more in a "this week was rough, so get me a cocktail STAT" sort of way. That's fair, right?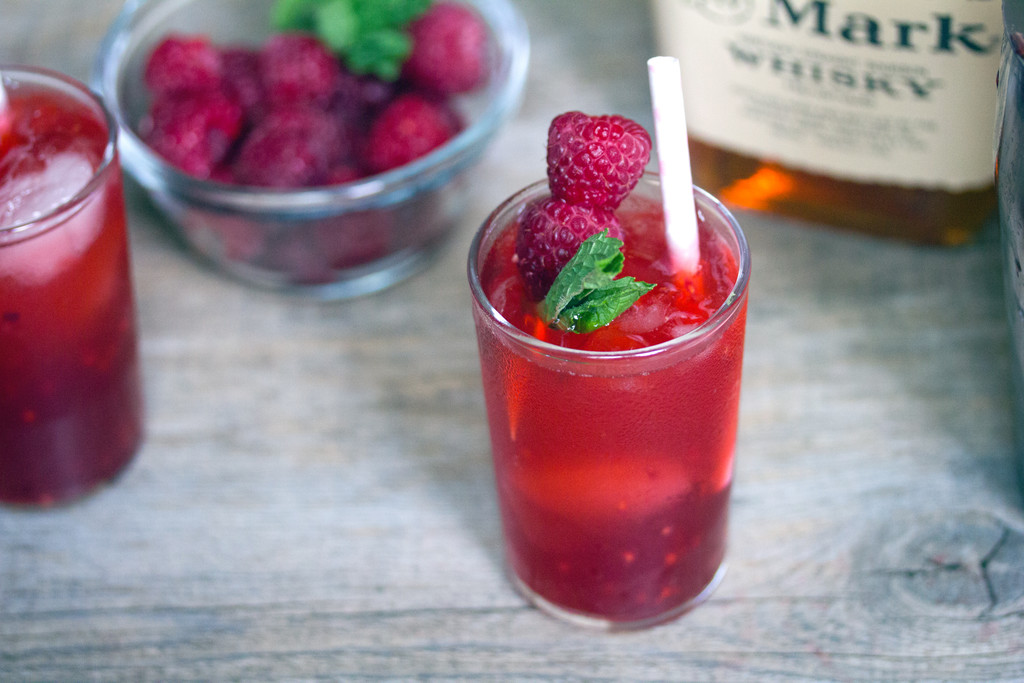 I've probably mentioned this before, but there's not much I hate in life more than fake raspberry liquors. But fresh raspberries in a cocktail is a whole other story; especially when whiskey is present, too. There's just something about raspberries and whiskey.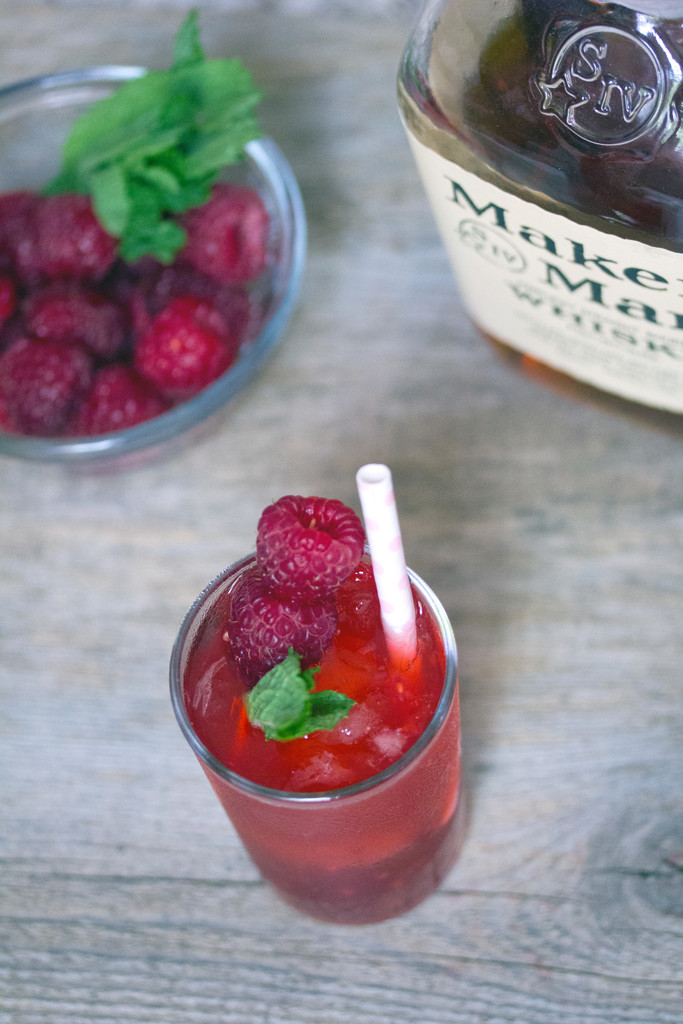 Something beautiful. And so, so tasty.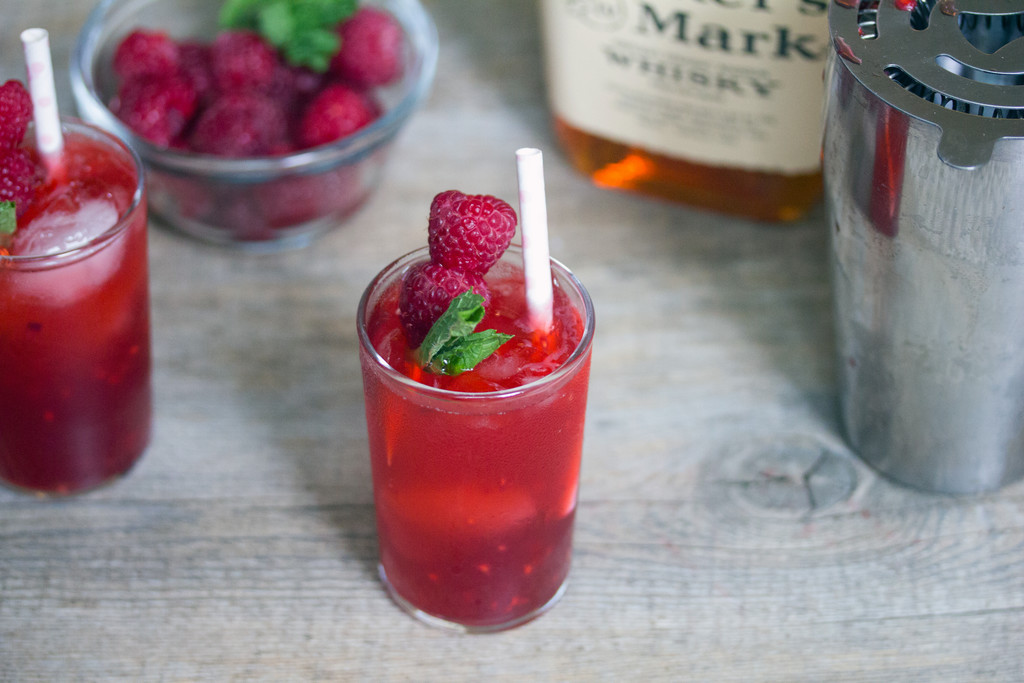 This Raspberry Vanilla Whiskey Sipper is the best way to say "See ya!" to the week and "Hello weekend!" It's also a pretty good way to sink into the couch and let a Friday night full of relaxation take over.
What's your ideal way to spend a Friday night?
[Sues]