The past couple weeks I just have not had much of an appetite. I've been nibbling on random things and haven't done a ton of cooking. I definitely suffer from the winter blues…. The weather the past few days in Boston has been dreary, snowy, rainy, and messy. I need a tropical vacation… where should I go?? I've been craving tomato soup and last night was the perfect time to get back into the "eating game" with a nice comforting bowl of it… and a grilled cheese. Because I think that's the only way I'll eat tomato soup 😉 I found a recipe for Spicy Tomato Soup on Martha Stewart's website and thought the extra kick would be delightful.
Here's what you need (for about 4 servings):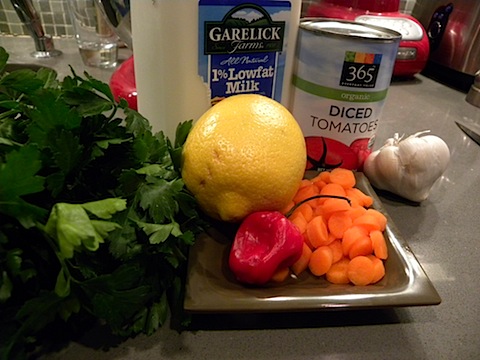 • 14 ounces (1 can) diced tomatoes in juice
• 3 tablespoons olive oil
• 3 cloves garlic, minced
• 1 small fresh or dried red chili pepper, remove seeds for less heat
• 1 carrot, peeled and thinly sliced
• 1 1/2 cups plain soy milk*
• 1 tablespoon fresh lemon juice
• Coarse salt and ground pepper, to taste
• Parsley leaves, for garnish
* I had to use 1% milk… the last few times I've had soy products I've had "reactions", which makes me believe I'm allergic. I'm getting kind of sick of these food allergies!
I used my Chef'n Garlic Zoom XL for the first time tonight, too! Told you I haven't cooked in a while 😉 This thing is magic! I can't even believe I spent so long in the past chopping garlic by hand. My favorite part is how the whole gadget opens up from the center and the blade can be removed for easy access and cleaning!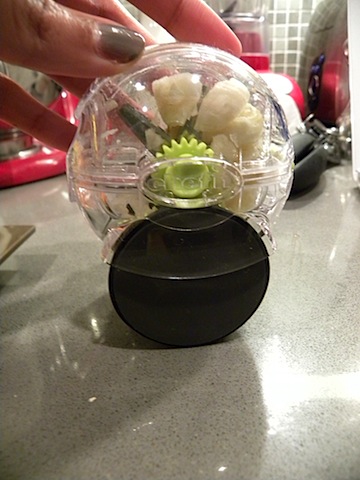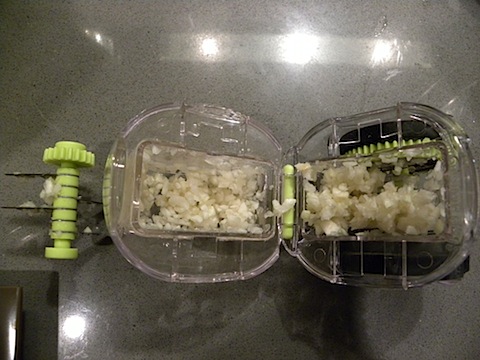 Okay, back to the recipe (although I could talk about the Garlic Zoom for days)…
Here's what you do:
• Heat broiler and place oven rack in the middle position. Strain the tomatoes and reserve the juices. Spread the tomatoes on a baking sheet, drizzle with olive oil and broil until the tomatoes are lightly browned; about 8-10 minutes.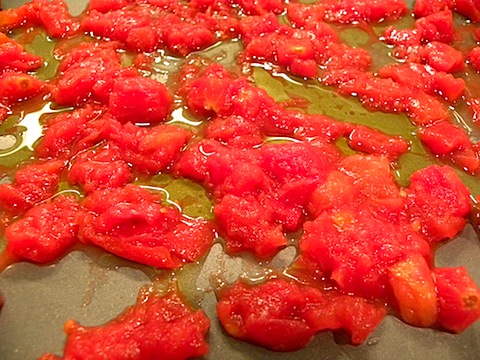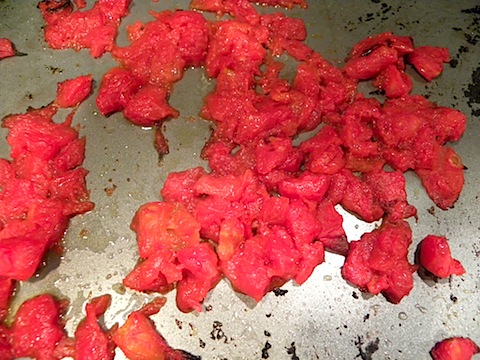 • In a food processor combine the browned tomatoes, garlic, chili pepper, carrot, milk, reserved tomato juices, and lemon juice. Puree until the mixture is smooth.
Please note that I started to puree in a food processor and switched to my Kitchen-Aid blender. Not only did I forget to put the blade in the food processor but I overfilled it which caused quite a liquid-y mess all on my counters… which I should have photographed just for kicks. Kitchen mishaps are lovely, right?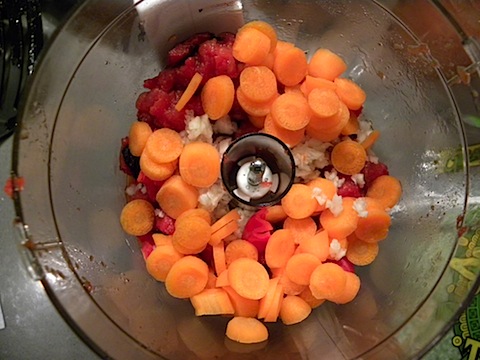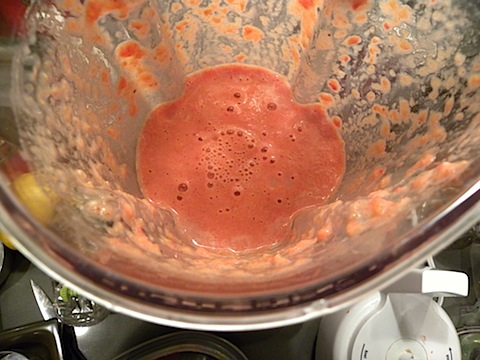 • Once the soup is pureed, transfer to a medium saucepan and bring to a boil over medium heat. Reduce to a simmer and cook for about 5 minutes.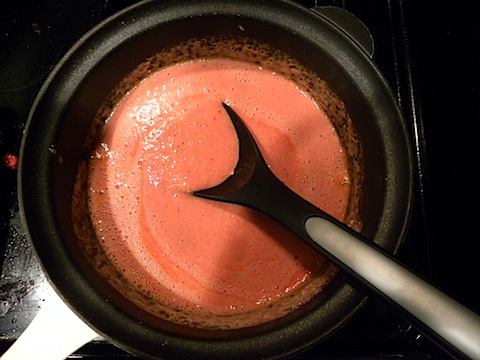 • Season with salt and pepper and garnish with parsley prior to serving.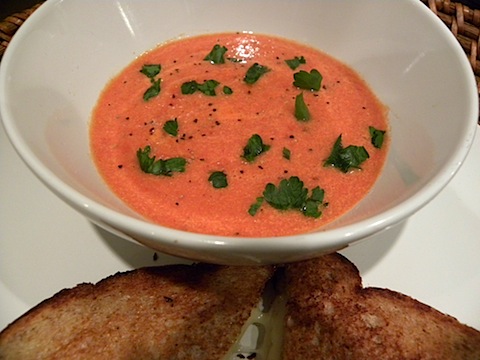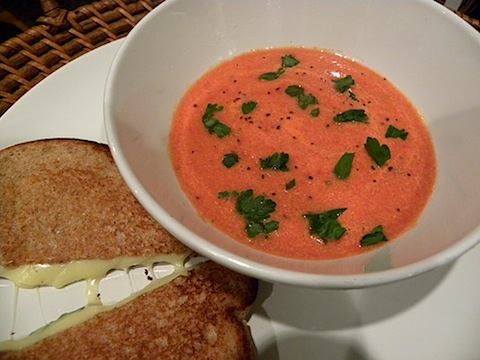 I served the delicious and spicy soup alongside a grilled cheese with scallions on wheat bread. Adding the scallions added an extra bit of flavor to an otherwise standard sandwich… I think I will be doing more of this because it was tasty! If you're not BIG into spicy spicy things I suggest cutting back on the chili pepper a bit.. perhaps use half of a small chili pepper instead of a whole.
Also, don't forget to dip the grilled cheese into the tomato soup while you eat it. Because that's the best part 😉
[Chels]