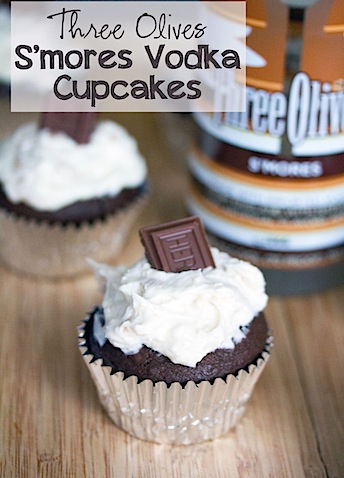 There's a lot of debate over flavored vodkas and whether or not so many of them should exist. I won't get into that here. Because you already know I feel about them. I just plain love them. Both to drink and bake with. I'll never tell anyone to stop making alcohol that tastes like Fruit Loops or birthday cake or root beer or any other amazingness they can come up with in the future. Because sometimes it's good to lighten up and have a little fun with your cocktails. The first time I heard of Three Olives brand vodka was when I heard about Bubblegum vodka. The idea totally blew my mind and I ordered a bubblegum cocktail while out to dinner one night. It was insane (in a fabulous way) and while I'm not going to chug flavored vodkas every night of the week, I can tell you I never looked back.
While I love whipping up a cocktail with a flavored vodka or mixing one with soda water, I also love baking with them. Because baked goods and alcohol? Putting two of them best things in the world together makes the double best thing in the world. Or something like that. When Three Olives reached out to me to tell me about some of their new vodkas and offer some cocktail recipes, they also offered to send me some of their S'mores vodka. Y'all know how I feel about s'mores so this was RIGHT up my alley. I'll definitely be sharing a cocktail recipe soon, but first, I just couldn't wait to add the vodka to some cupcakes. And frosting.

Three Olives S'mores Vodka Cupcakes (makes 1 dozen):
Print this recipe!
1 stick unsalted butter, room temperature
3/4 C sugar
1 egg
1 1/2 C flour
1/2 C cocoa powder
1 t baking soda
1/2 t salt
1/2 C milk
1/2 C warm water
1/8 C Three Olives S'mores vodka
1/2 recipe marshmallow fluff (or 1/2 C purchased Fluff)
1 recipe Three Olives S'mores Vodka Frosting (see below)
pre-heat oven to 350 degrees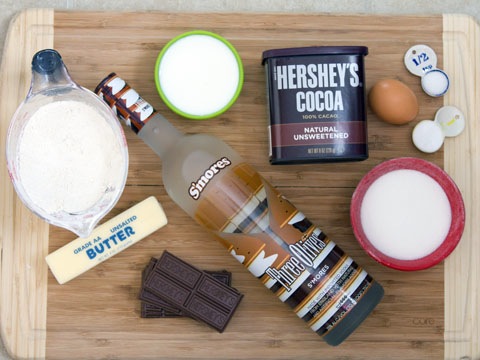 In the bowl of an electric mixer, cream butter and sugar together.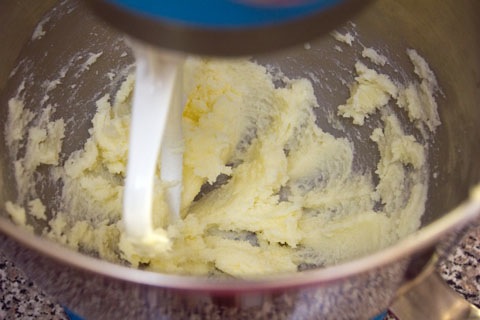 Add egg and mix to combine.
In a separate bowl, whisk together the flour, cocoa powder, baking soda, and salt.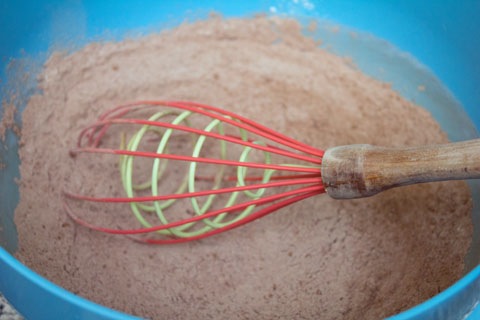 Mix dry ingredients into wet ingredients, alternating with milk, until just blended.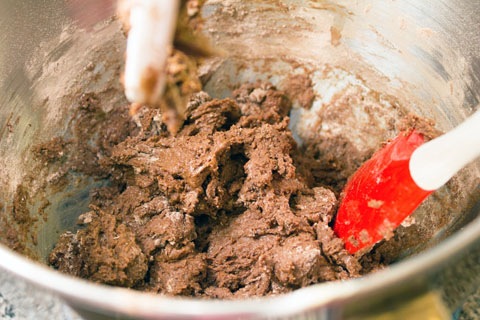 With a spatula, stir in warm water and vodka, until batter is just combined.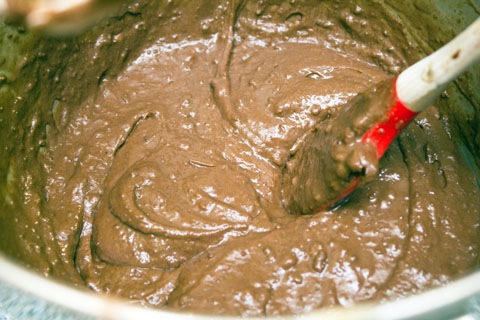 Fill cupcake tins lined with cupcake papers 3/4 way full of batter.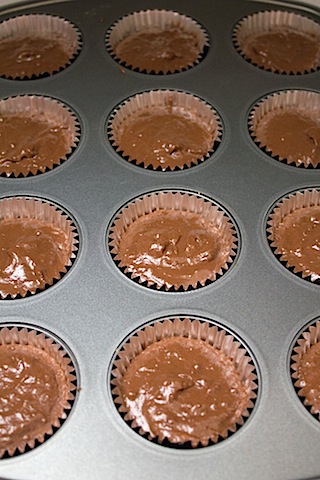 Bake at 350 degrees for 18-20 minutes, until toothpick comes out clean.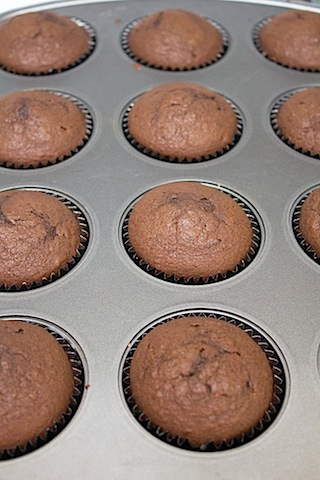 Cool in pan for a bit and then remove to wire racks to cool completely.
You can make the marshmallow fluff now. Or open your container of the store-bought stuff. I've said this a million times before, but I'm obsessed with making Fluff. It's so easy and kind of fun and just awesome. Do it.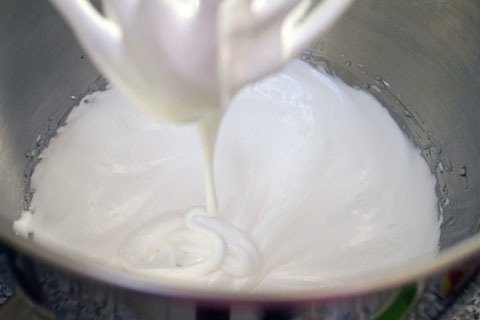 Once cupcakes are cool, core out the center.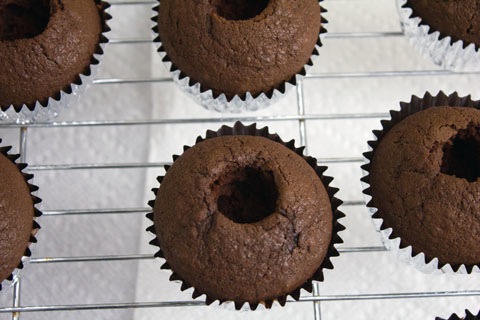 Another thing I've said a million times before is that I'm obsessed with my Cuisipro Cupcake Corer
. Best invention on Earth.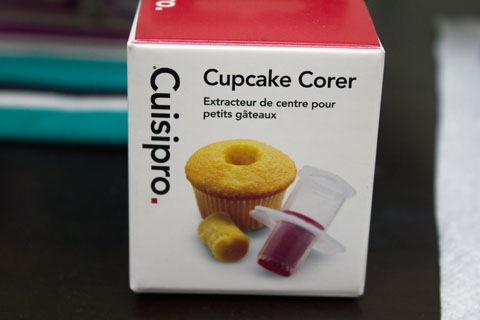 Fill the inside of the cupcake with luscious marshmallow fluff. Now this is starting to looks like a Hostess Cupcake!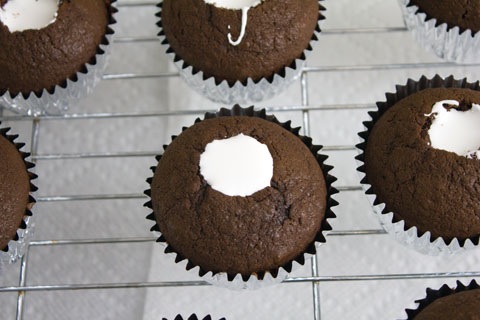 You can replace the cupcake center on top of the fluff if you want; or just leave it open as you're about to cover it with frosting!
Frosting time!
Three Olives S'mores Vodka Frosting (makes enough to frost 1 dozen cupcakes):
Print this recipe!
1 1/2 sticks unsalted butter, room temperature
2 1/2 C powdered sugar
1/4 t salt
1/4 C Three Olives S'mores Vodka
3 graham crackers, crushed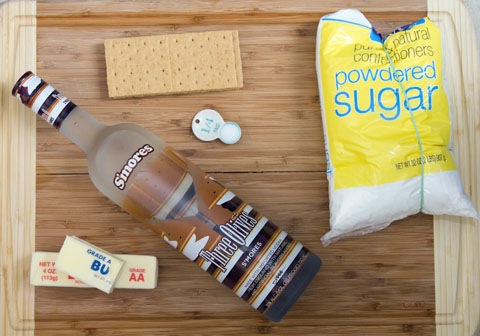 In the bowl of an electric mixer, cream the butter until smooth.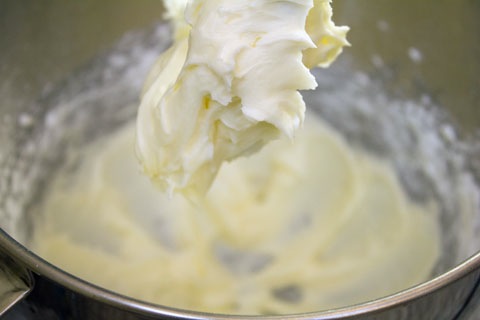 Slowly blend in the powdered sugar, cup by cup until well-combined. Pour the vodka in now, as well.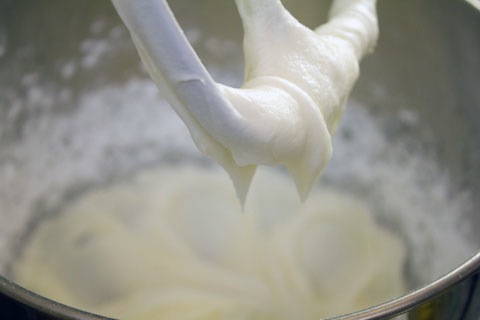 Put your graham crackers in a plastic bag to crush.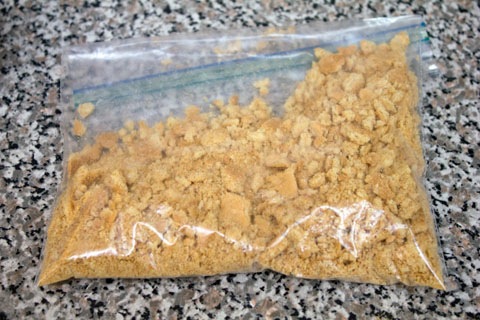 And mix the crumbs into the frosting with a spatula.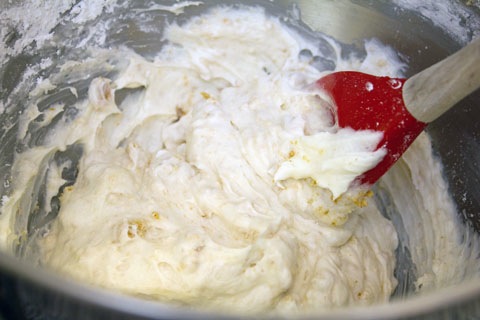 Now you can frost the cupcakes. I originally tried to pipe the frosting on. But the graham crackers kept getting stuck in the pastry tip, so I gave up and just spread it on instead.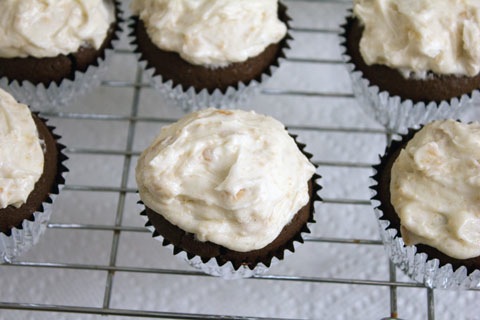 Then I stuck half of a little chocolate bar onto the cupcakes.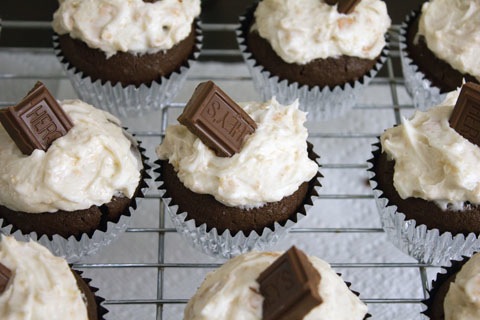 I totally considered making a marshmallow based frosting and torching it for a s'mores campfire-y feel. But then I realized that probably wouldn't be the smartest idea, what with the vodka and all. Good thinking, Sues.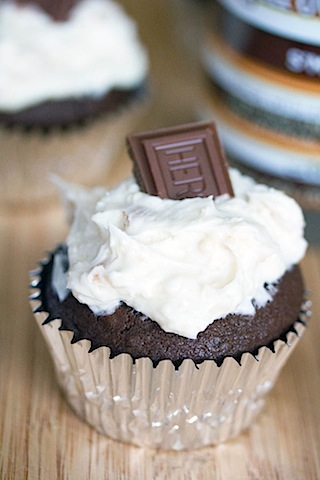 So, there's really nothing not to like about these cupcakes. I mean, chocolate, marshmallow, frosting, and VODKA. Can you argue with that?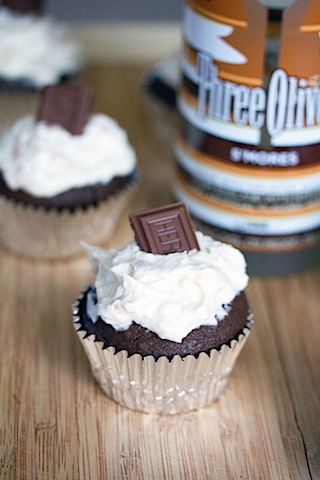 Plus, s'mores. My favorite flavor combination means that it's almost summer when s'mores EVERYTHING is acceptable! I'm not really sure how many more s'mores related treats I can even conjure up at this point, but you know I'm going to try. And this vodka will help immensely.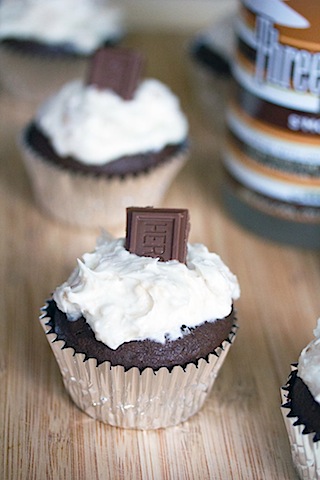 I rest my case that vodka goes with everything. This cupcake was super moist and I'm giving credit to the vodka. The frosting? Had the BEST most s'mores like flavor; the vodka really came through here and combined perfectly with the graham cracker crumbs.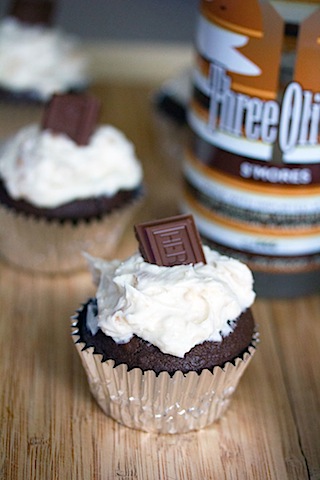 Also, when you cut the cupcake open, it totally looks like a Hostess Cupcake. But I'm 100% certain this is better. Because Hostess Cupcakes don't involve vodka in their baked goods, do they? Nor do they taste like s'mores. Sheesh. It's no wonder Hostess is going out of business.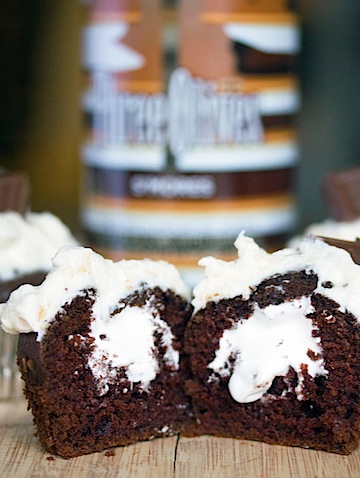 I could save that business. Or maybe Three Olives could. Because they legitimately have a vodka for every flavor you could dream of. And I hope they keep adding to their lineup… and that they offer me a job as a vodka flavor taste tester. I was made for that job.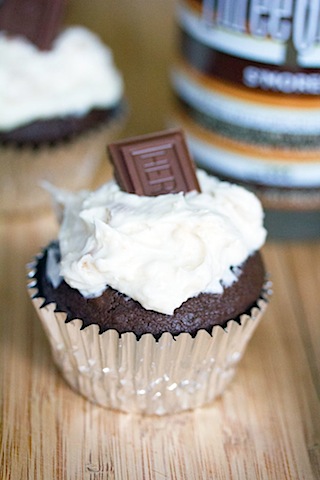 And with this blog post, I give you permission to put vodka in all of your baked goods. And to kick your s'mores season off. Today is Monday, so I'm pretty sure that's exactly the news you needed to hear, yes?
What's your favorite flavor of vodka?
[Sues]
Disclaimer: Three Olives did send me this FABULOUS bottle of S'mores Vodka, but I decided to make cupcakes on my own and all opinions are my own! Thanks Three Olives 🙂