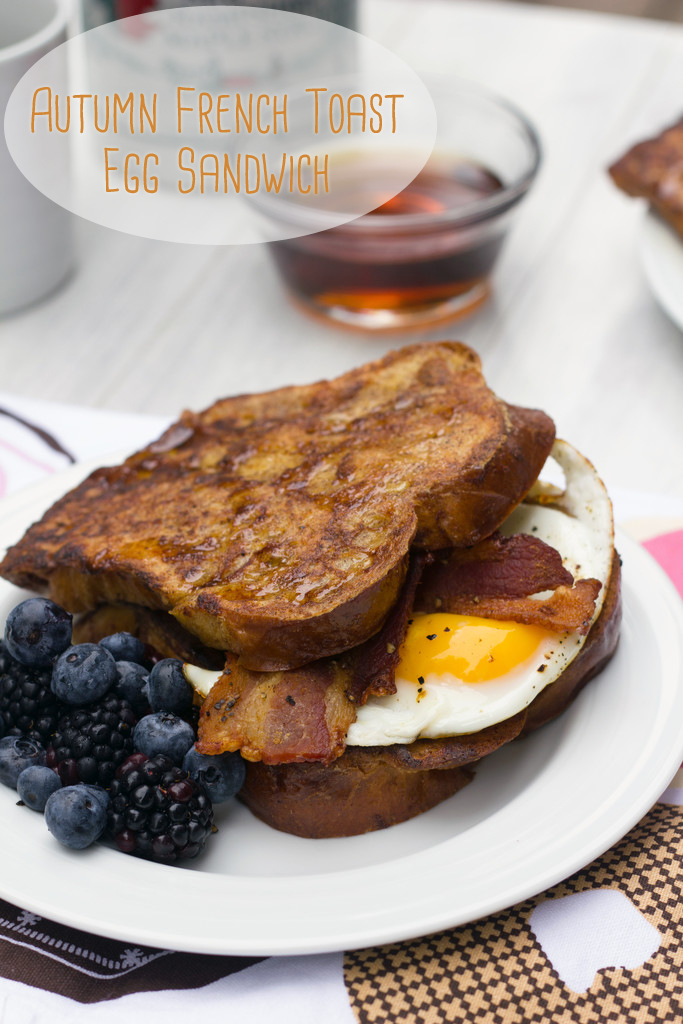 When trying to decide what to have for breakfast, my inner monologue goes a little something like this, "I want eggs. No, I want french toast. Nope, pancakes. OMG eggs Benedict sounds heavenly right now. But… I want/need bacon." Really, though, If I'm being honest with myself, all I actually want every single morning is maple syrup. And a lot of it. But I also still want eggs. And bacon. Ugh why is life so difficult?
I decided a long time ago that some condiments are really meant for any food. Ketchup, for example, goes with everything (just try to prove me wrong!!). The same goes for maple syrup. I hope you're not the kind of person who keeps everything on your plate expertly separated because if you are, you're missing out big time. Especially at breakfast. Instead of making eggs and bacon and french toast separately, I put them all together… And then drenched them in maple syrup. Oh, I guess I shouldn't leave out the fact that I packed them full of fall flavors, too. And it was everything I've ever wanted in a breakfast.
Do you even have any idea how much easier it would be to get out of bed in the morning if this was waiting for me each day?
Autumn French Toast Sandwich (makes 2):
Print this recipe!
 4 strips bacon
1/2 t ground fenugreek (optional)
1/2 t ground tellicherry pepper (optional)
6 large eggs
1/2 cup milk
3/4 t cinnamon
1/4 t nutmeg
1/4 t ginger
Pinch salt
4 slices challah bread
1 T butter
1.5 oz. cheese (I recommend Cabot White Oak Cheddar)
Maple syrup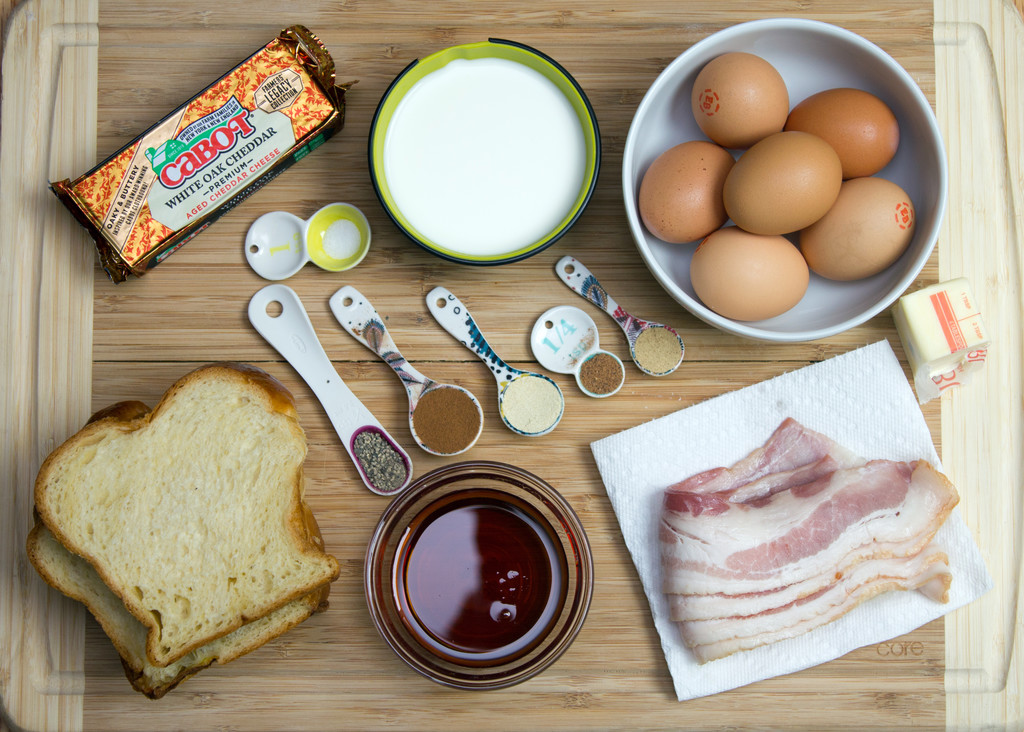 Start by frying up the bacon. Any time I make bacon, I like to sprinkle fenugreek and tellicherry pepper over the top, but especially in the fall. Fenugreek bacon is about the best fragrance your kitchen could ever have.
Heat a skillet or griddle over low heat. Lay bacon strips on pan and sprinkle half of the fenugreek and cracked tellicherry pepper on them. Cook over low heat for about 8 minutes and then flip and sprinkle the remaining fenugreek and pepper over bacon. Let cook for another 8 minutes or until beginning to get crispy. Continue to flip bacon until nice and crispy.
If you don't have fenugreek and tellicherry pepper, I'd just use a little bit of regular ground pepper.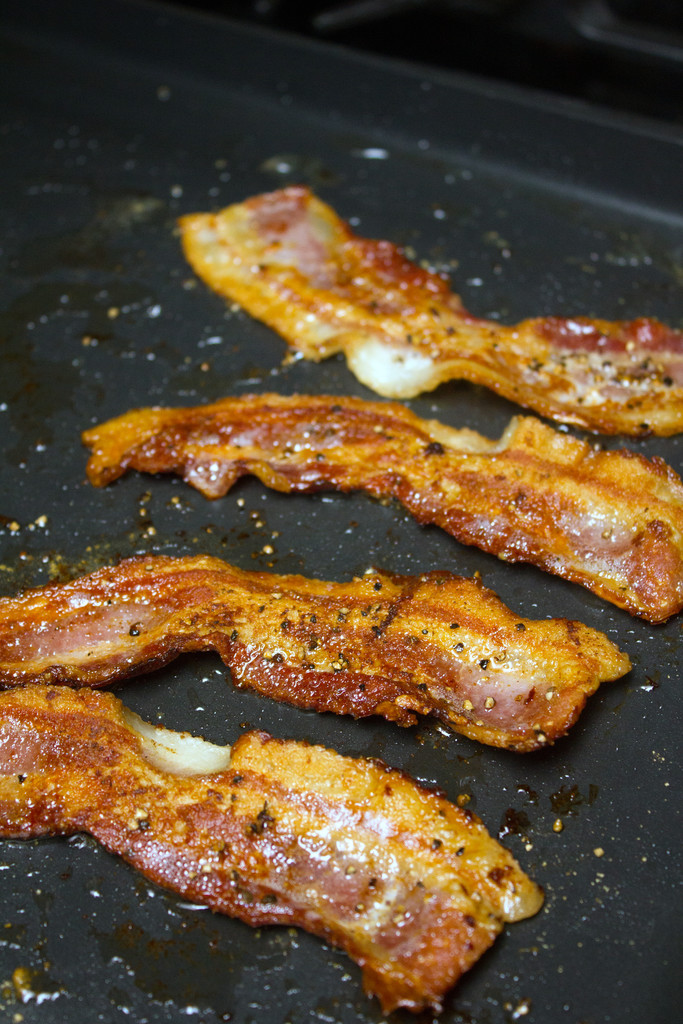 Whisk together 2 eggs, milk, cinnamon, nutmeg, ginger, and salt in a medium bowl. Here's where more fall flavors come in!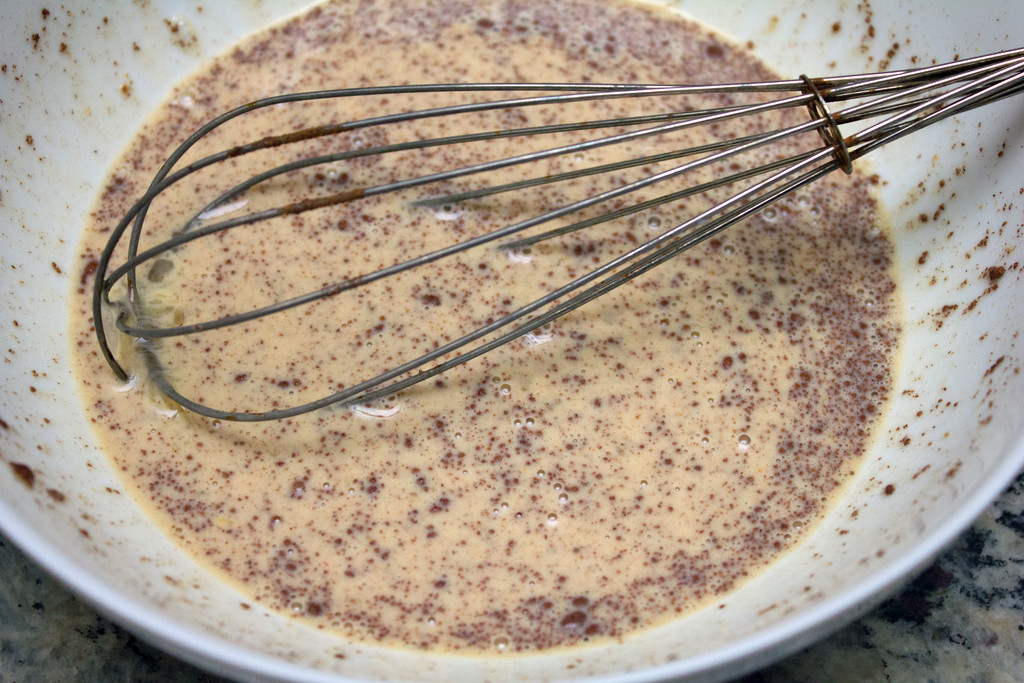 Lay slices of bread in a single layer in a baking pan. Pour egg and milk mixture over the top and let sit for about 5 minutes. Flip bread slices and let sit for another 5 minutes.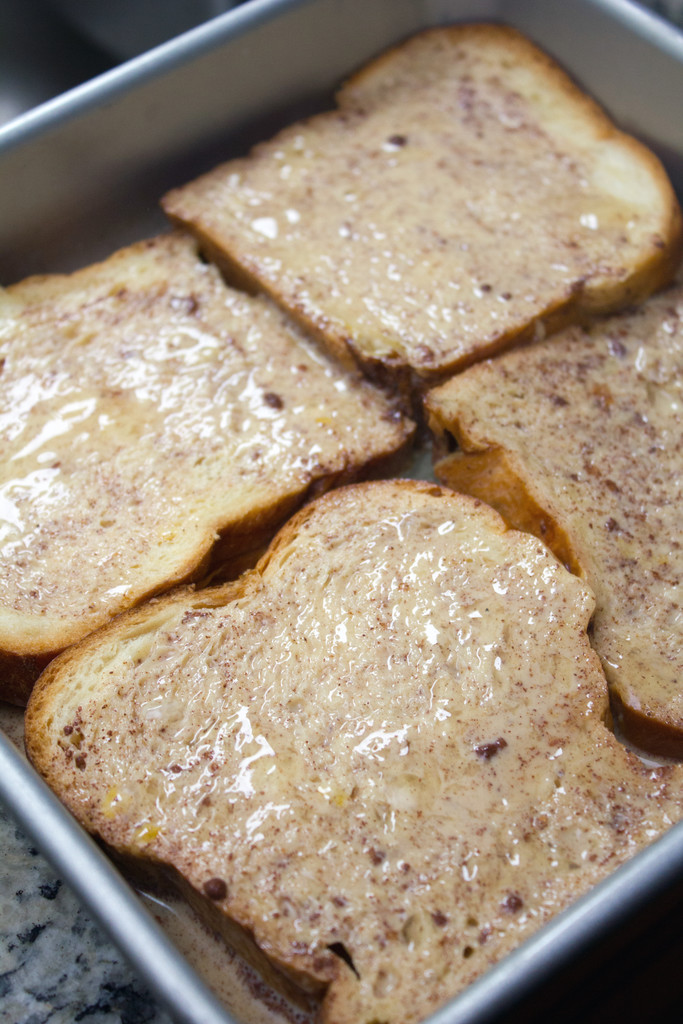 Heat 2 tablespoons butter in a skillet or griddle over medium heat. Place the bread slices on the hot surface and fry until golden brown, about 2 to 3 minutes per side.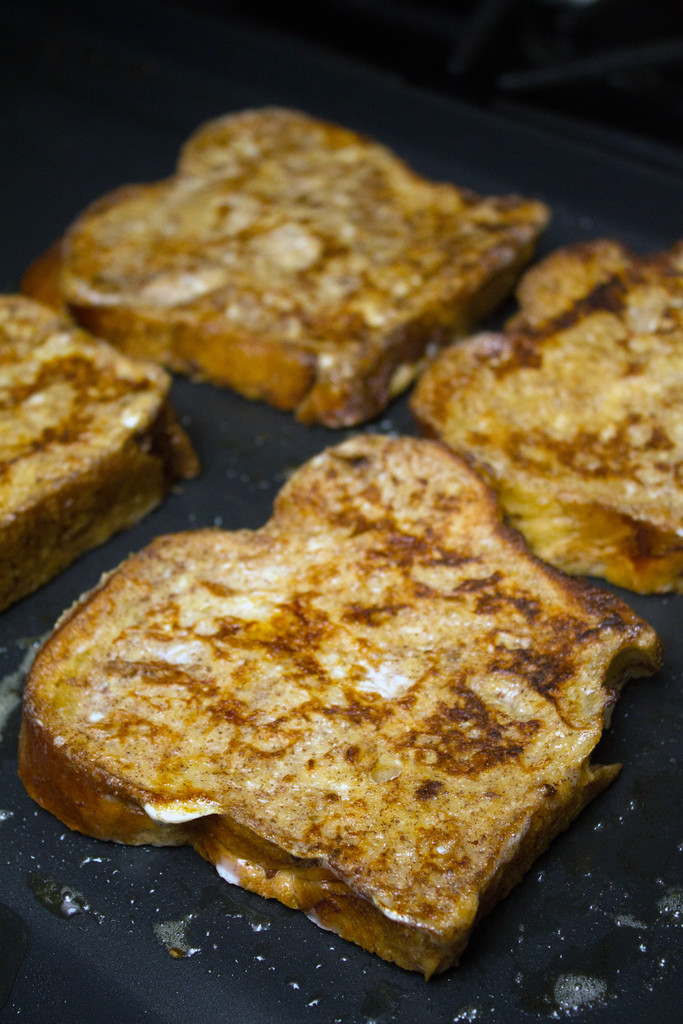 While the french toast is cooking, fry up your eggs. I did two for each sandwich. I like to leave the yolks a little bit runny. Because yum.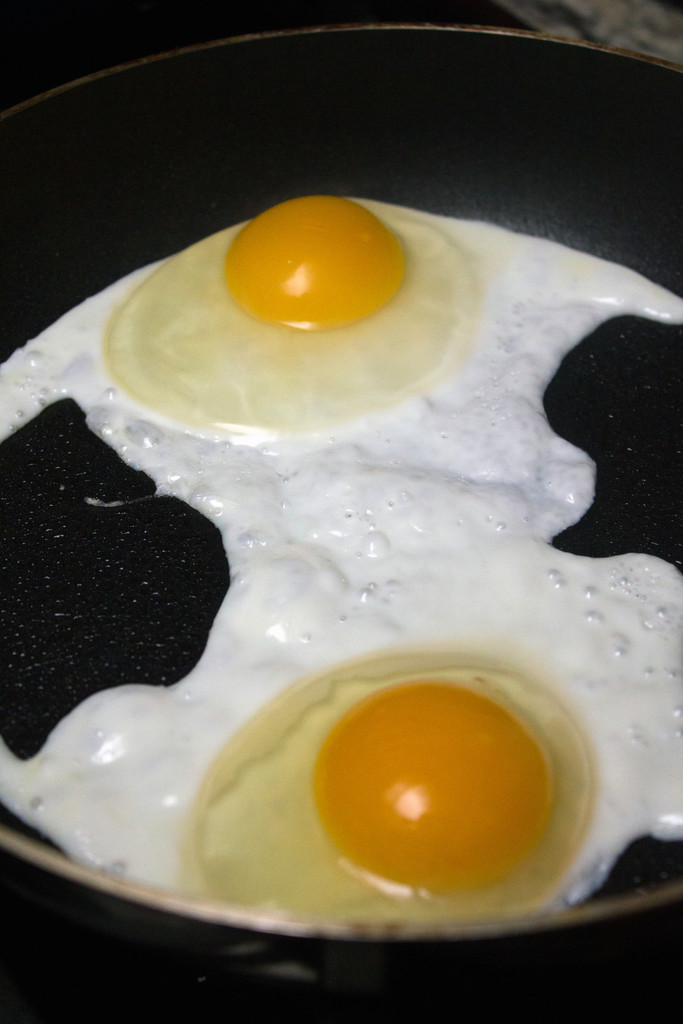 Build your egg sandwiches by putting two eggs on a slice of french toast and then topping with two slices of bacon, cheese, and the other slice of french toast.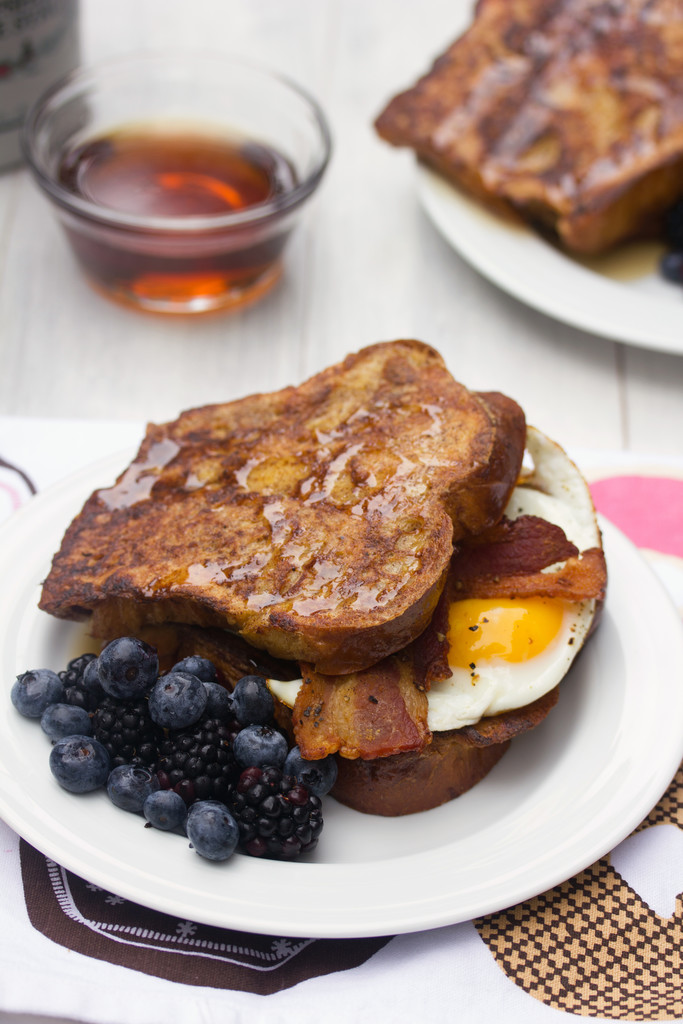 Drizzle with lots of maple syrup, obviously.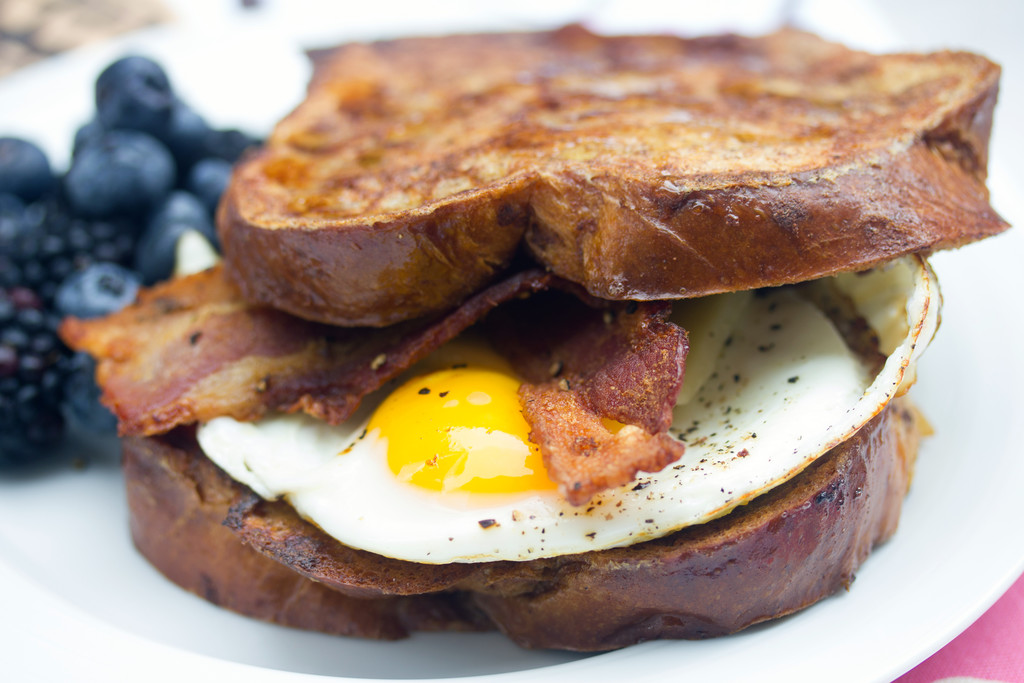 All of my breakfast wishes have come true. Most mornings, there's not much that could make me any happier.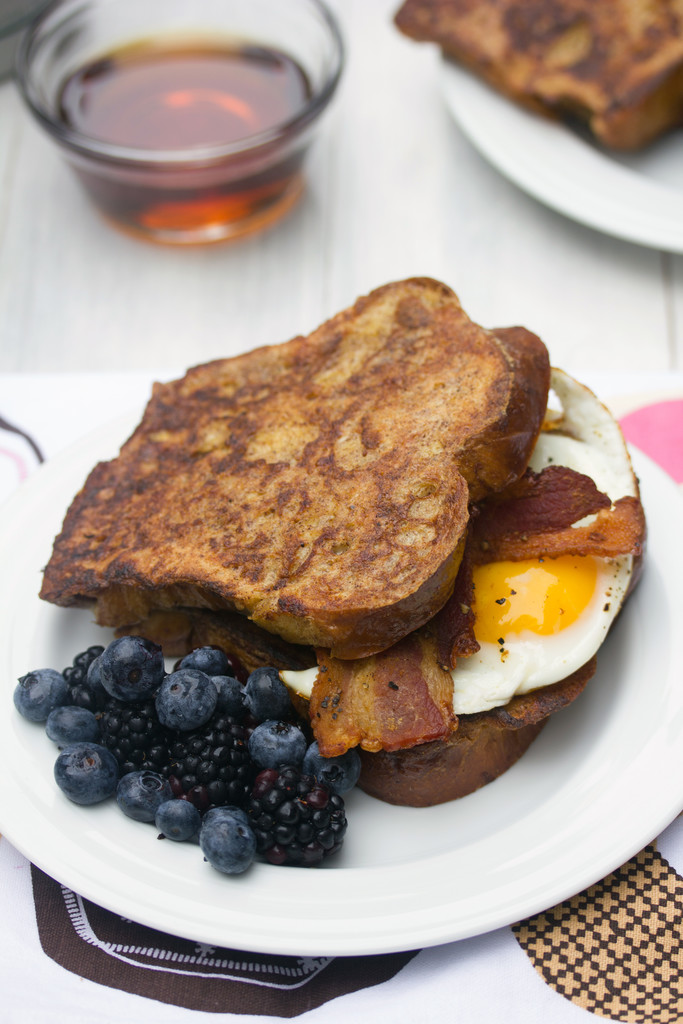 Even without the egg, bacon, and cheese, this french toast is pretty spot-on. I love all the fall spices involved and could do some definite damage on a stack of it. But with the egg, bacon, and cheese, I'm hitting all my favorite things.
Except for doughnuts…. The only way this could be better is if doughnuts were involved.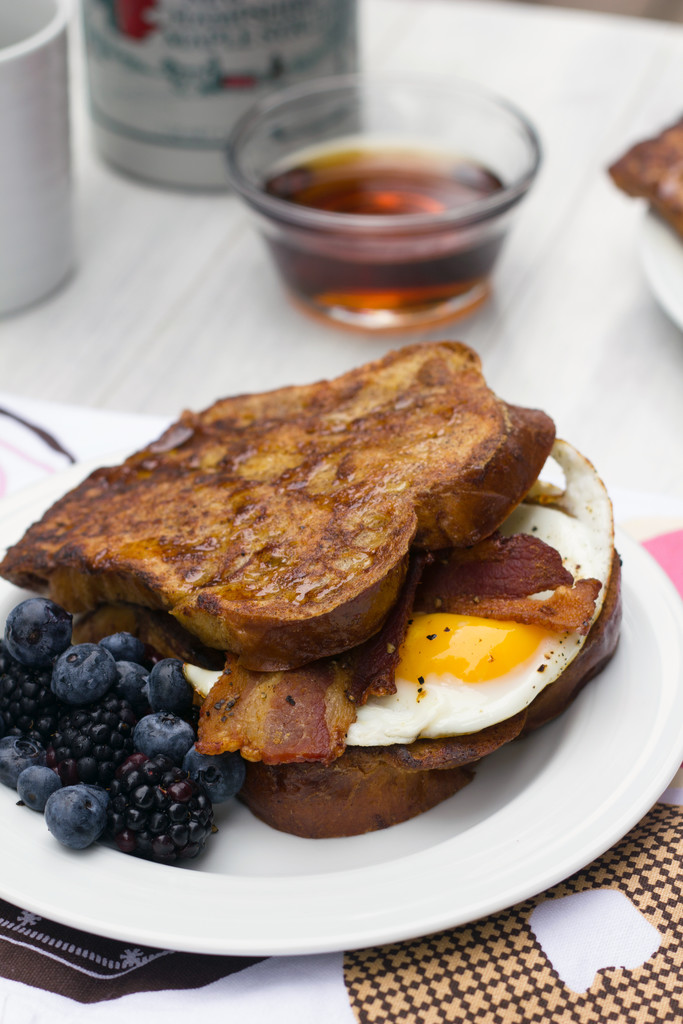 But I guess that would be taking things a little bit too far?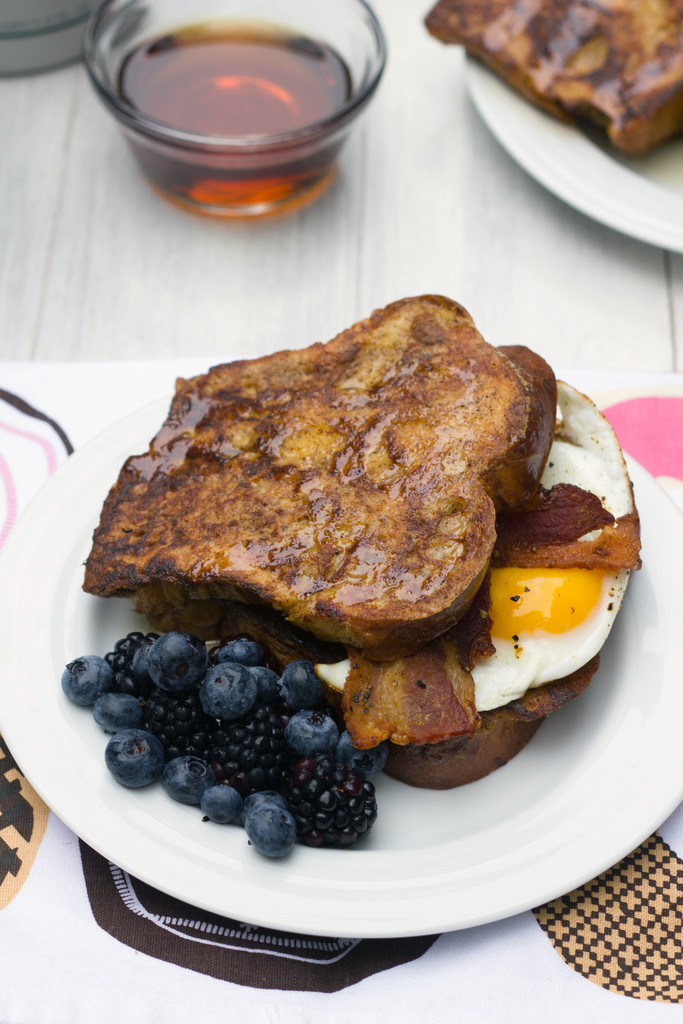 Or maybe I already took it too far. Who knows. I'm not really that concerned though because I'm too busy being full and happy.
If having this for breakfast every morning wouldn't require me to wake up before 5:00 a.m., I'd be all of it. Unfortunately, there's not really much worth setting the alarm for at 4:30 a.m. Unless it's a tropical vacation.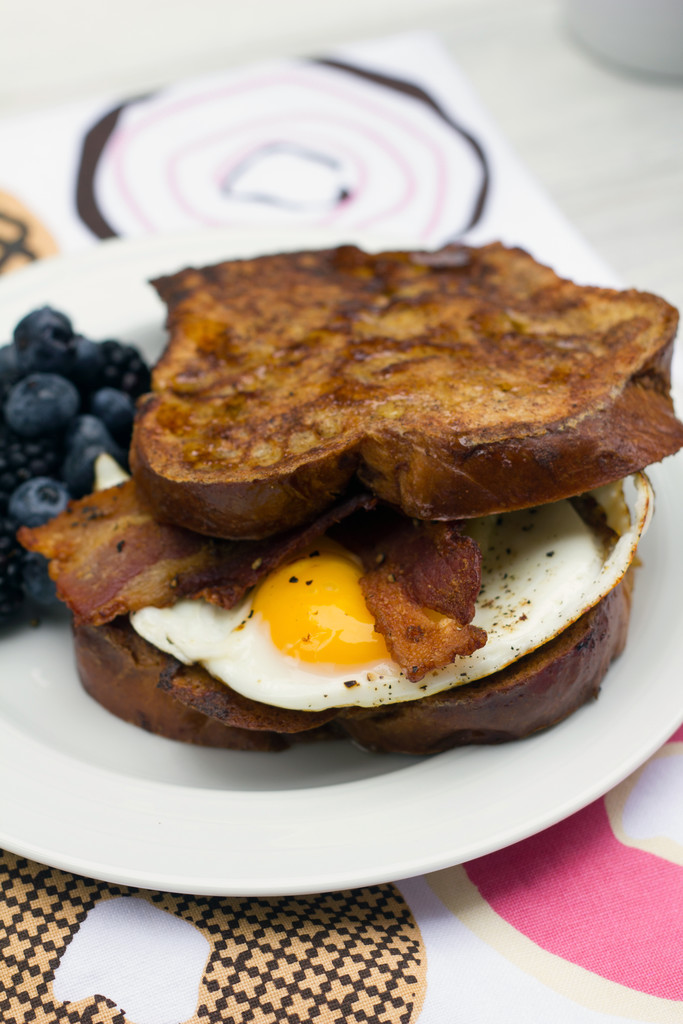 Oh, I almost forgot. Cutting into this and getting the yolk all runny with the maple syrup is my favorite part. Swoon swoon swoon!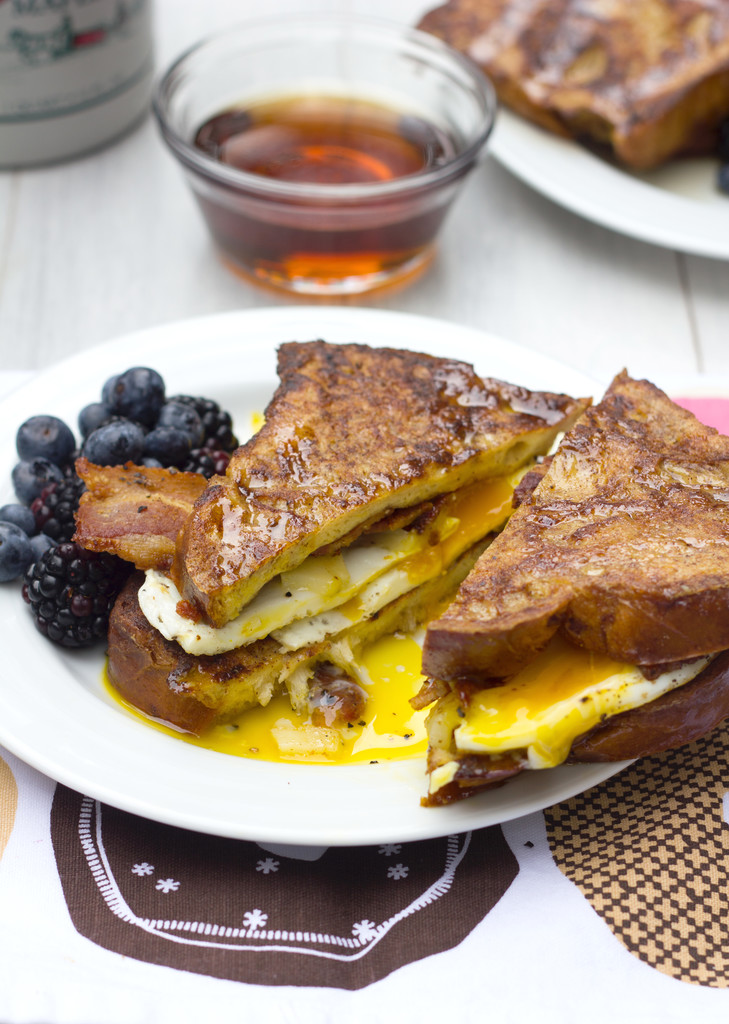 What's your dream breakfast combination? And do you agree with me that maple syrup is delicious on everything?
[Sues]