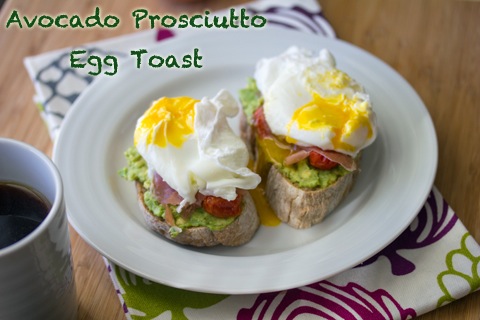 While they've obviously been pretty popular for years, doesn't it seem like the avocado craze has gained even more momentum in the last year or so? Just the other day I saw a tweet from @MangoTomato about a NYC bagel spot that sells avocado cream cheese (read: best idea ever!) and then a couple hours later I saw another tweet about an avocado hummus at Trader Joe's. I personally can't get enough avocado and can only dream about the possibility of having enough time in the morning to make an Avocado Coffee Milkshake every day. And I still make my Avocado Spinach Egg Salad like pretty much all the time. Basically, an avocado a day… makes me happy. And I bet they make you happy, too.
If you are dreading the day ahead, I'm thinking this Avocado Prosciutto Egg Toast is the perfect way to start, warding off all evil dangers ahead. Then again, it always helps if you have someone who will whip this up for you at 7 a.m. Wouldn't that just be the most fabulous thing in the world? I don't know who first started eating avocado toast, but now it seems like everyone and their mother is doing it. I LOVE it, but wanted something more to fill me up in the morning (you don't even want to know how ridiculously hungry I get if I don't eat protein-packed foods every couple hours).
You guys, as I was writing this, no joke, @FrenchFoodieMom tweeted about this Avocado Margarita. Seriously? As if I needed my point proven even more. I'm a bit uncertain about this one, but as it involves tequila AND avocados, I think it's pretty much a go. Annnd the perfect companion to this breakfast. Who needs coffee anyway? Gahd, I love Twitter for helping me make these discoveries when I'm not even looking. It's a beautiful place.
Avocado Prosciutto Egg Toast (serves 2):
Print this recipe
15 cherry tomatoes, halved
1 T white vinegar
4 eggs
4 slices ciabatta bread
1-2 avocados
1 t freshly squeezed lime juice
4 pieces prosciutto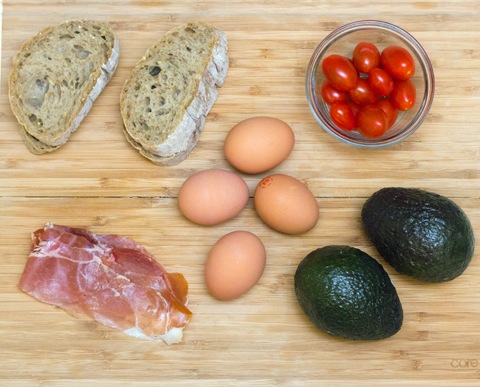 Quick, easy and all-around amazing, there's nothing difficult about this recipe. The tomatoes take the longest amount of time, but you can roast them ahead of time if you want. I popped mine in the oven the night before I made this brunch, roasting them at 375 degrees on a parchment paper-lined cookie sheet and brushed with olive oil and salt and pepper for about 35 minutes .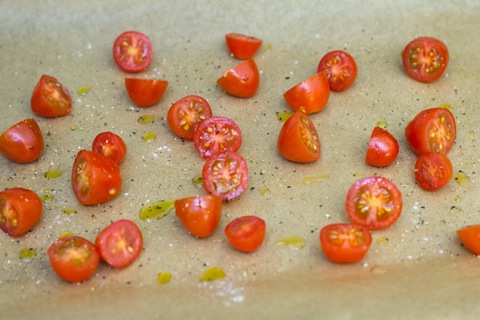 And then I popped them in a Tupperware container so they'd be ready in the morning.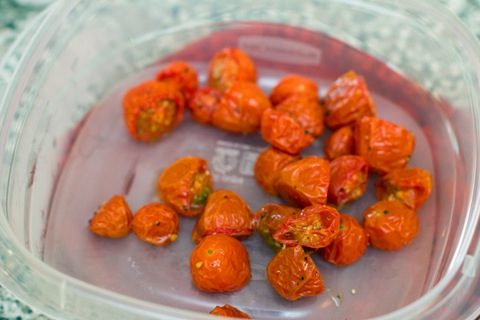 In a large sauce pan, with water coming up a couple inches on the side, bring water to a boil, along with 1 T white vinegar and a pinch of salt. Turn heat down to medium.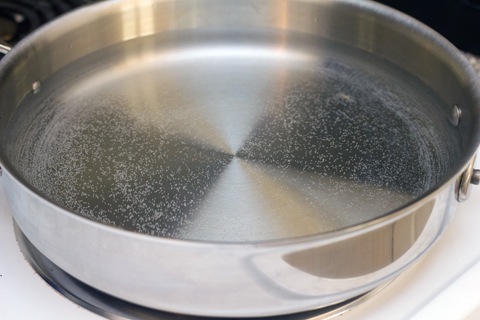 Crack eggs into an individual ramekin one at a time.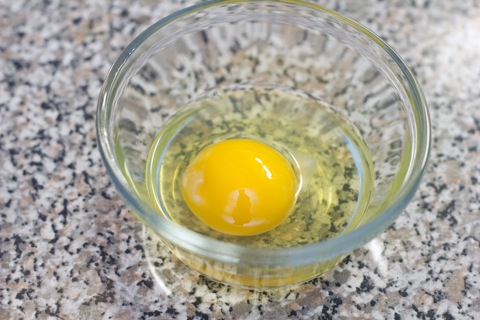 Carefully, set egg into boiling water, using a spoon to push the white to the yolk if necessary. Repeat with other eggs.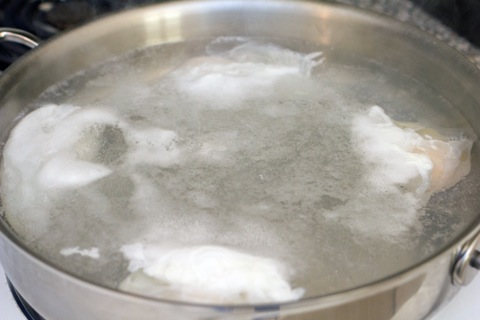 Cook for about 3-4 minutes and then remove from water with slotted spoon to a paper towel-covered plate.
While the eggs are poaching, toast bread and mash avocado with a little bit of lime and salt and pepper.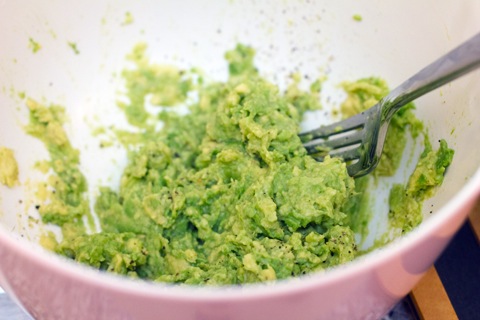 Now, I spread a generous layer of avocado (slash guacamole!) onto my toast.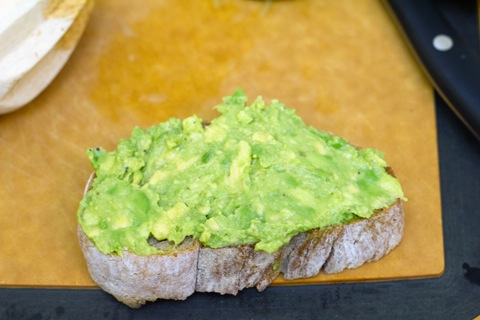 Then I topped with roasted tomatoes.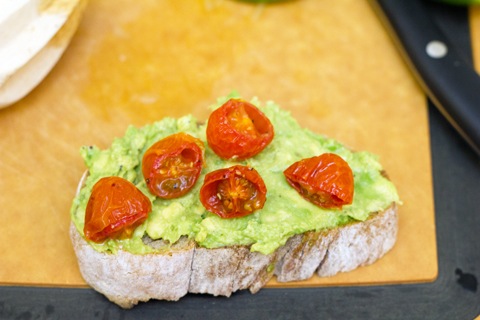 A healthy dose of prosciutto. And an egg, of course!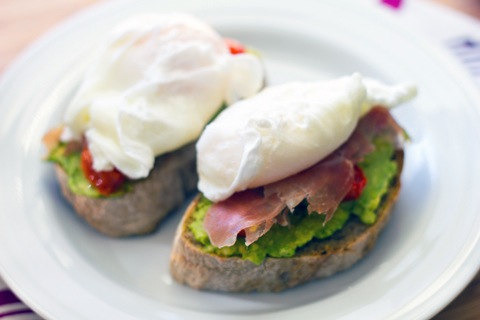 A super easy meal, but one that's perfectly delicious. And satisfying to the very core. I mean, does this meal not have all the food groups in it? Really, it does. Unless you consider avocados and tomatoes to both be fruits… Then we're missing out on vegetables. Close enough, though, right?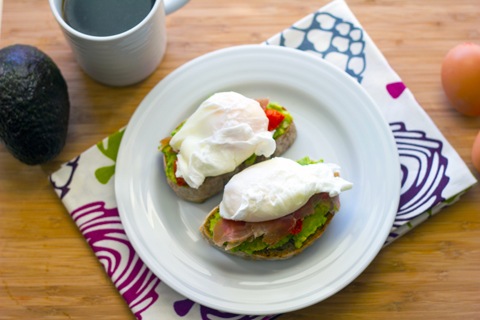 A coffee on the side makes this the most complete meal ever. And one that I'd be perfectly happy to see on my dinner table, as well.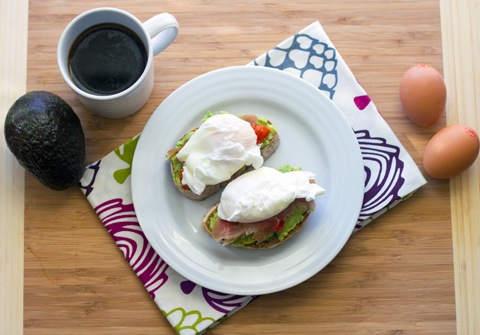 Oh, avocado. How is it I want you more than butter, cream cheese, hummus, or anything else I can think of? It's just not right, but it's so fine with me.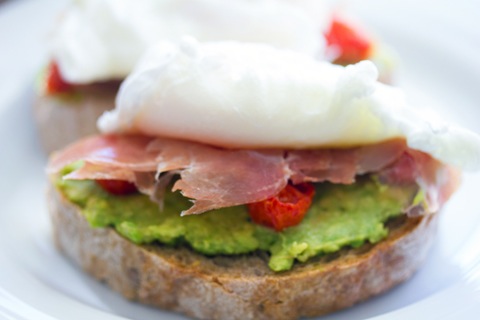 Bonus points awarded if your yolk is cooked perfectly and ultra runny.
If there's one thing better than avocado toast, it's avocado toast soaked in egg yolk. Stop trying to deny it.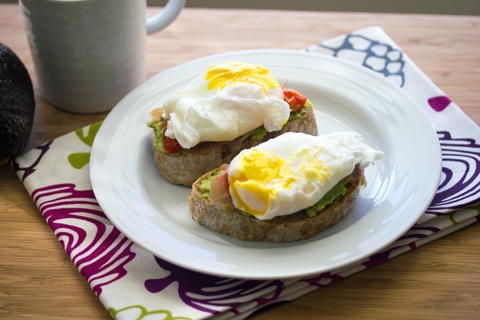 A breakfast you really wouldn't mind seeing at your dinner table, would you? WITH coffee, too, as I can pretty much drink coffee at any hour of the day and fall asleep with no problem at all. Probably not a good practice and one I should work on… But convenient for most occasions.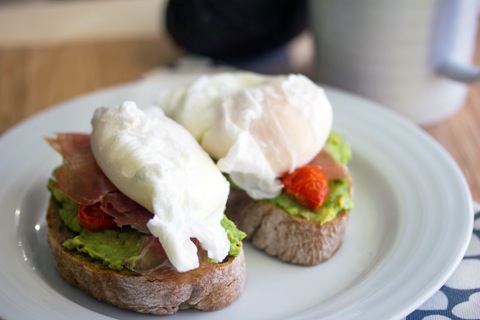 And now I'm right back to craving avocado and thinking of other meals it would go perfectly with and other foods it can substitute for it.
Now I'd like to see if I could go ahead and create an avocado hollandaise. Yes? Something tells me it already exists!
What's your favorite way to pig out on avocado? And furthermore, would you drink an avocado margarita?
[Sues]