For the longest time I dreamed of opening my very own cupcake shop. But that dream has since died, considering I'd be a little late to the game and the cupcake ground is pretty much covered here in the Boston area. My dream got really trendy, really fast. Not to mention, I don't have enough money to open my own shop. Details.
But the other night as I was whipping up some savory brie and fig cupcakes, I got a brilliant idea for a new business. A savory cupcake shop! Now, that's something Boston could totally use, right?
Except once you call something a cupcake, people immediately want it to be sweet. Which is why I'm sure my idea could never work. I'd have to call the cupcakes muffins instead. Which I almost considered using in the title of this post. But then I changed my mind. Because nobody ever said cupcakes had to be sweet. And I love a nice savory cupcake from time to time. If this bothers you, then please, by all means call these cupcakes muffins. But brie and fig muffins? It's just not as fun. Suck it up and eat a savory cupcake. Please.
Brie and Fig Cupcakes (makes 6):
Adapted from Objectivo: Cupcake Perfecto
• ¾ C flour
• 1.5 t baking powder
• 2 T parsley, finely chopped
• 2 eggs
• 2 T olive oil
• ¼ C dried figs, finely diced
• ¼ C brie, finely chopped
• ⅓ C buttermilk
• Salt and pepper
(Pre-heat oven to 350 degrees)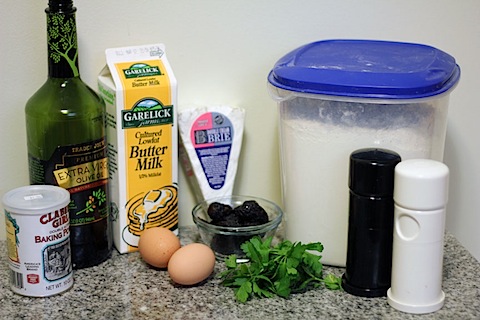 Finely chop the parsley.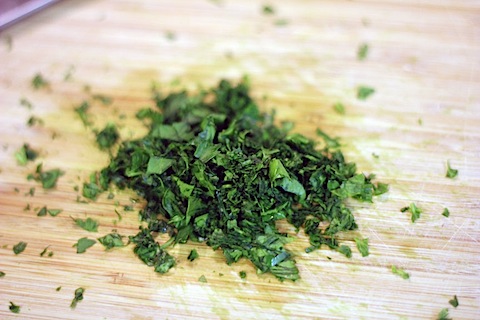 And the figs!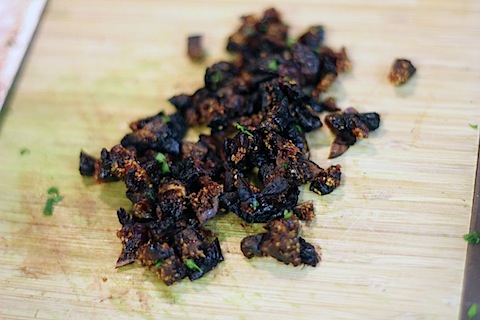 And the brie, too.
Make sure you save a 6 small pieces of brie and figs for the cupcake toppings! Or the "frosting" if you will.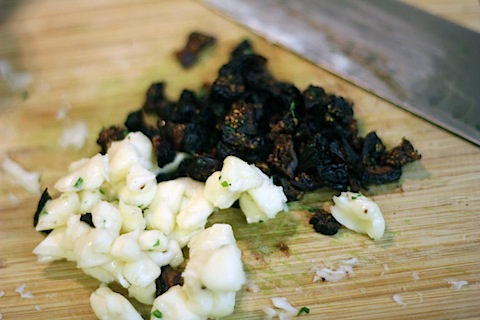 Now, mix together the flour, baking powder, parsley, salt, and pepper in a medium bowl.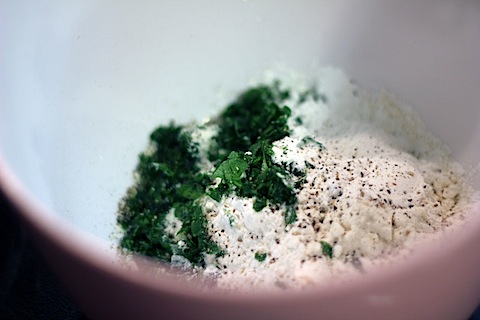 In a separate bowl, whisk the eggs. Then add the oil and milk, while continuing to beat. the mixture.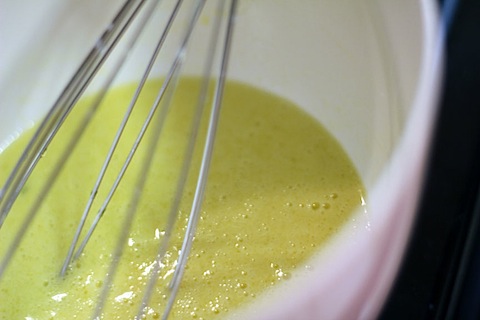 Add the dry ingredients to the wet ingredients and stir with a spatula until well-blended. But don't over-mix!
Add in the brie and figs, as well.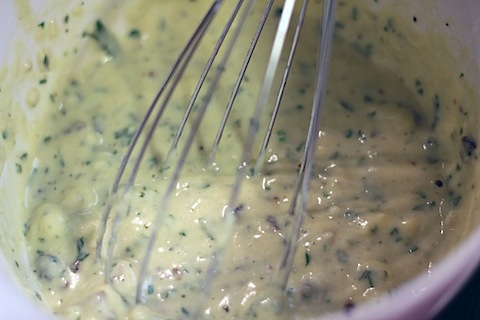 Divide evenly among 6 muffin cups.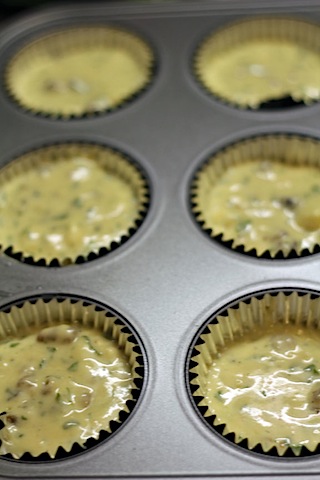 And pop in the oven at 350 degrees for about 20 minutes.
I absolutely love photos of what I like to call "the aftermath."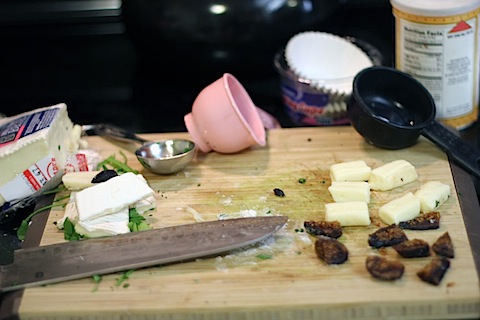 The best part about these "cupcakes"? You don't need to frost them (I am NOT a good cupcake froster, despite my love for frosting).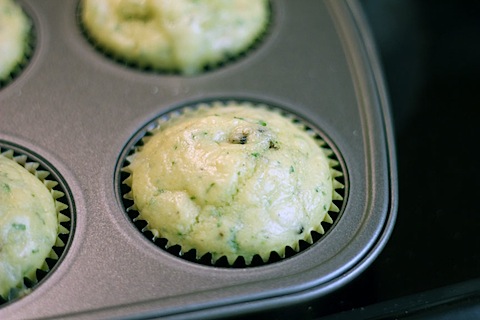 They have an even better topping...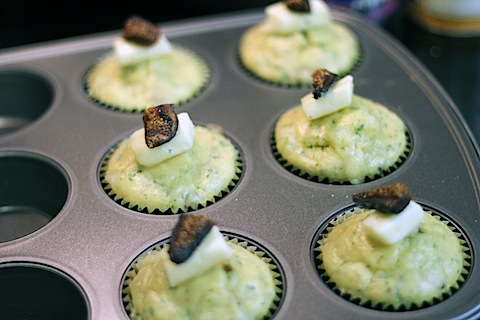 A little slice of brie and another small piece of dried fig. I put the brie and fig on right when the cupcakes came out of the oven. The brie got a little melty and I kind of loved it.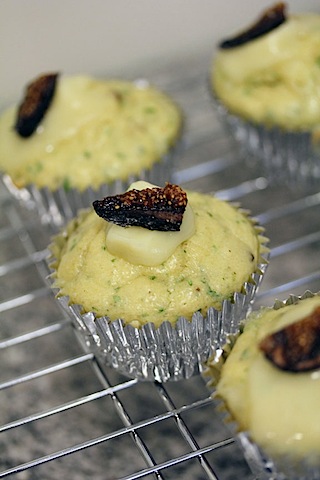 Hello, cupcake! These were pretty fantastic. Yes, you should probably be a fan of brie to enjoy these, but I didn't find the cheese overpowering at all and loved that I could definitely taste the flavor from the parsley.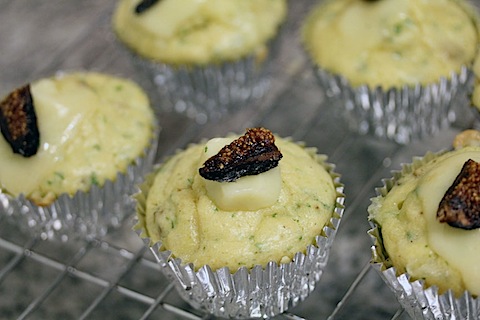 I served by brie and fig cupcakes with marinated tuna steak and some leftover black bean and corn soup. It made the perfect little carb-y side. And the cheese kept them nice and moist, so you really didn't need to add any butter.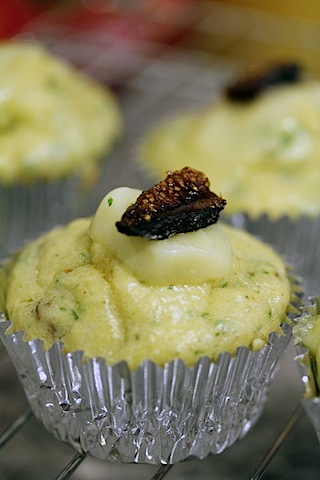 But as savory as these are, they also had a touch of sweetness to them from the figs. And I can see them being really good with a little bit of jam. Maybe a red currant? Or even a blueberry jam. This could be a delightful morning breakfast...
Are you a fan of savory cupcakes?? What's your dream combination?
Happy Friday!! My weekend is going to involve a bunch of relaxation, tons of work (Chels and I are teaching a blogging class at the BCAE next week!), and a few more wedding venue visits. I'm so happy it's the weekend!
[Sues]