I was unaware there was anything better than cupcakes. But there is. Because seriously, cupcakes AND red wine combined? Is the best. I was a little bit skeptical about the recipe originally, but I knew it would be sooo appropriate for my sister's shower, so I had to try them out. I did a test run a month or so before the shower and the reaction was really fabulous. Some people even said they were the best cupcakes I've ever made (and I think I've made some pretty good ones). Several recipes for red wine cupcakes actually exist, so I looked at a bunch and made my own version.
What you'll need for 24 cupcakes (see frosting recipe below):
1/2 C unsweetened cocoa powder

5 oz. chocolate chips

1/2 C boiling water

2 sticks butter, room temperature

1 1/2 C sugar

4 large eggs

1 1/4 C flour

1 1/2 t baking powder

1 t salt

3/4 C red wine (I chose a Shiraz, which I think worked really well)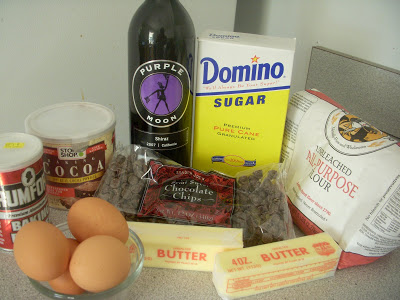 In a heatproof bowl combine cocoa powder and chocolate chips and pour in the boiling water.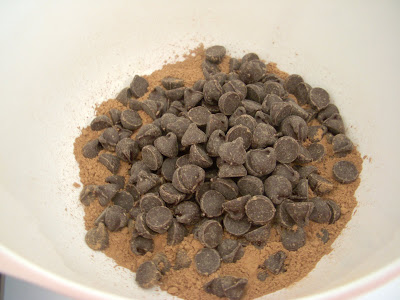 Using a whisk, stir the chocolate until it's all melted.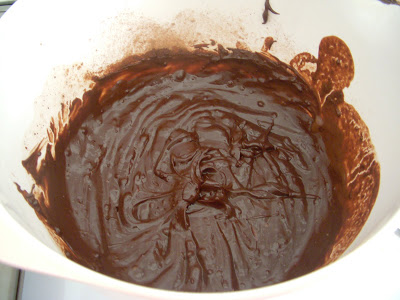 In a larger bowl, cream the butter and sugar together. Then beat in each egg one at a time until they're all mixed in. In a separate bowl combine the flour, baking powder, and salt. Then slowly add that to the mixture making sure it's all combined.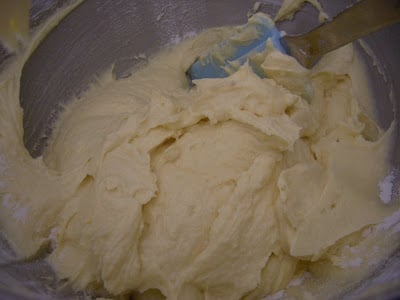 Add some of the chocolate to the mixture, then some of the wine, alternating until all of it is blended.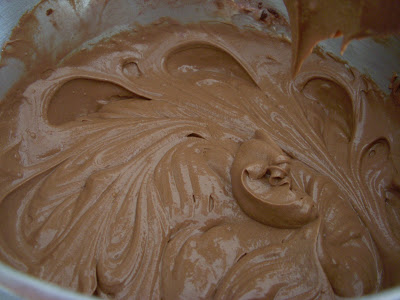 Pour batter into your papered muffin tins, almost all the way to the top. Awesome tip I learned from my mom? Use an ice cream scoop to spoon your batter into the cupcake papers. It is SO much easier than anything else I've tried!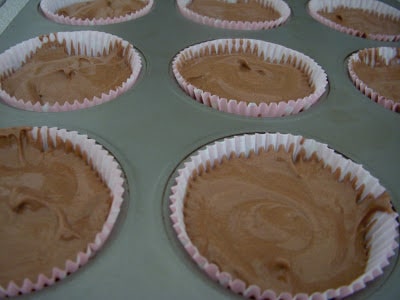 Pop those in the oven at 350 degrees for about 20 minutes and let cool. You'll have to excuse my lack of photos. Things were a little bit crazy this weekend and taking picture of each step of my cupcake-making was a bit low on my priority list, though I'm now kicking myself!
I know my sister is a big fan of cream cheese icing, and I figured it would compliment the red wine cupcakes quite well. But you can make any frosting that best suits your tastes!
1/2 C butter, room temperature

Salt, pinch

4 oz. cream cheese

2 1/2-3 C confectioner sugar

1 T vanilla
Beat the butter with the salt until it's nice and fluffy. Then add the cream cheese and continue beating until it's all combined.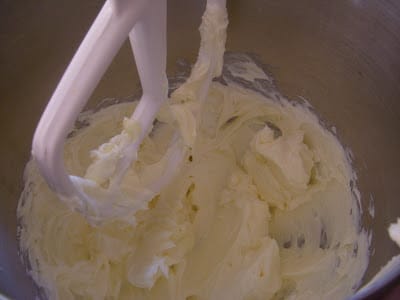 Add the powdered sugar to the bowl about 1/2 C at at a time and beat to combine. Keep adding more until the frosting is at the consistency and sweetness-level that you desire.
I made half the frosting pink with a little bit of food coloring and kept the rest white. Then I used all the pretty decorations my mom got. My only issue with these cupcakes is that the chocolatey-ness of them made it so you couldn't see how pretty the cupcake papers were! So, we added another on at the end. Because they were pretty, pink, and polka-dotted.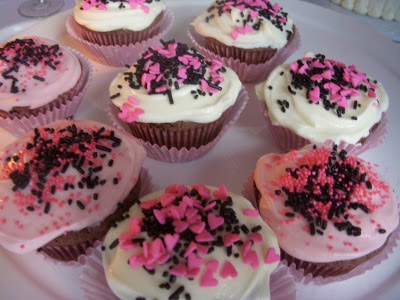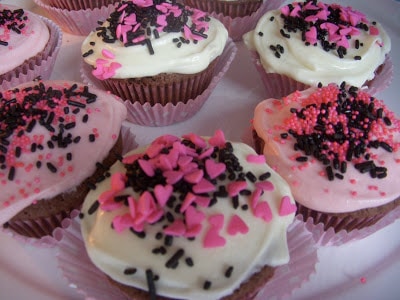 Then we placed them on a tiered cake stand with the Sweet cupcake cake (and yes, my mom laced that ribbon around each of the cupcake plates!).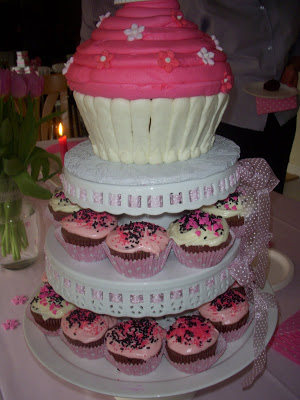 I LOVED how these cupcakes came out for several reasons. They were super moist and had a really great flavor. The wine wasn't super obvious, but you could definitely taste its subtle flavor. I just can't believe I've successfully found a way to combine two of my favorite things and have a feeling I'll be making these for a lot of parties. And wait until you see what I've got up my cupcake sleeve next…