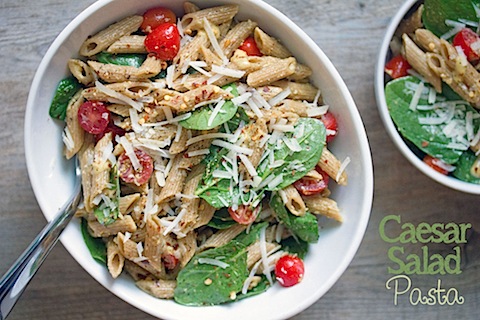 I suddenly realized I've posted about a million desserts on the blog in a row. And I got nervous that you are all sitting at home thinking "Dang, does that girl do anything but eat frosting and butter?" The answer is that yes, I do a few things that don't involve eating frosting and butter. But not many. And most of those involve candy melts, anyway. Oops.
But today I posted an actual dinner recipe over at Parade Magazine's website. It involves pasta and Caesar salad dressing, so clearly I'm easing into things over here.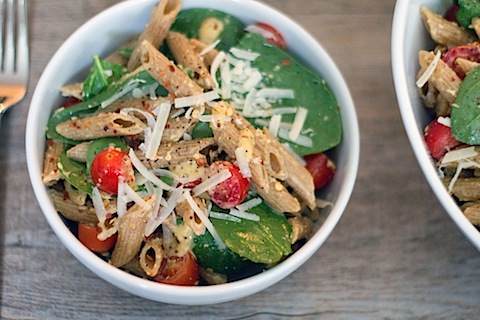 But it also has a healthy dose of spinach and tomatoes, so I'll give myself some credit for that. And maybe a pat on the back. Annnd maybe a milkshake, too. Shush.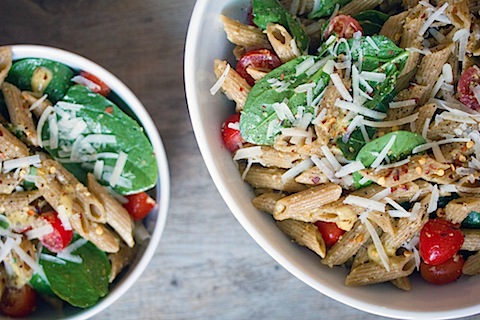 Don't you hate it when you're out to eat and they ask if you want the Caesar salad or the garden salad? Because obviously you want the Caesar salad. The Caesar salad is basically lettuce with rich creamy dressing, topped with fried bread and cheese. You're crazy if you don't want it. But you also just ordered a heavy pasta/pizza/insert super high-calorie dish here. And you know you should get a garden salad with lots of veggies and a low-fat vinaigrette. Ugh.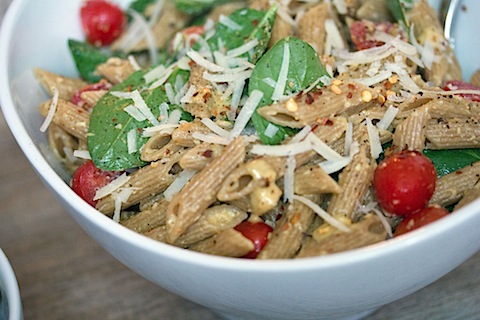 Please do not ask me to make this decision.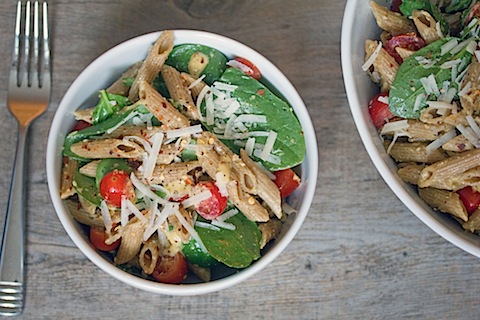 I'm not really sure the point of that rant because basically what I did here was take a Caesar salad and combine it with pasta. But again, there are vegetables. You know, like a garden salad. Kind of. Sort of. Maybe? Please just go with me.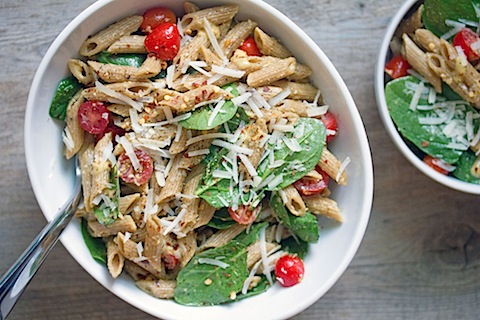 The point is, I made dinner.
If you want to combine the best ever salad with pasta, too, check out my recipe for Caesar Salad Pasta over at Parade Magazine!
Will it be a Caesar salad or garden salad for you?
[Sues]