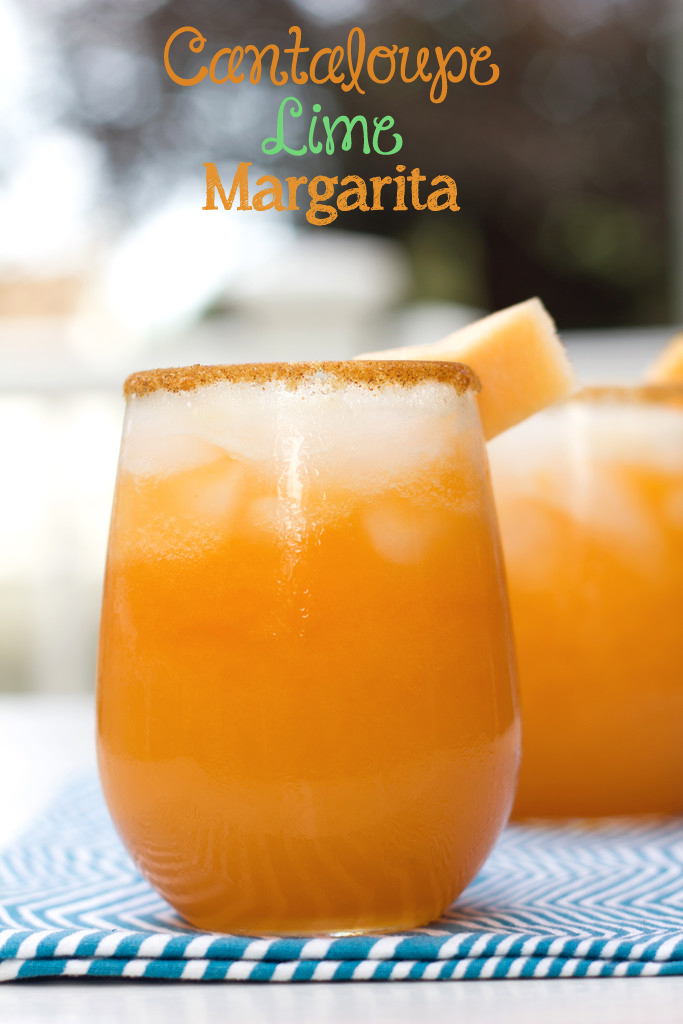 Oh hey, Monday. It's you again. Meh. Do you think if I close my eyes and pretend I'm actually sitting at a pool in the sun with a cocktail in my hand, I can make it happen? It's worth a shot. Though I may look like I'm falling asleep at my desk, which could potentially be grounds for firing. So, maybe I'll just stare at these photos instead. If I stare long enough, maybe I'll even be able to taste the tequila. Hmm maybe I should wait until lunchtime. Then again, it is Monday. And I can tell you right now, it's going to be a really, really long week.
I've been on a major margarita kick lately. And then I suddenly realized that the summer is almost over (SOB!) and I've barely posted any of my summer cocktails… And that I better get on it. Which is why I'm posting about cocktails on a Monday. Well, one of the reasons.
For some reason, I've never been a very big cantaloupe person. I actually think this was the second time ever that I've bought a cantaloupe in my life. Maybe the third. I think it's just that they don't look very appealing at the grocery store. And I also have a bad image (and taste) of the cut up cantaloupe that's in some really terrible fruit salads. Luckily, this cantaloupe was incredibly juicy and tender. It makes such a difference! Yes, even when you throw it in a blender with tequila. Which is exactly what you're going to do with this recipe.
Cantaloupe Lime Margarita (serves 2): 
Print this recipe!
1 C sugar
1 C water
2 T fresh lime juice
1 1/2 C cantaloupe puree  (from one cantaloupe)
3 oz. tequila
1 oz. triple sec
Cayenne
Sea Salt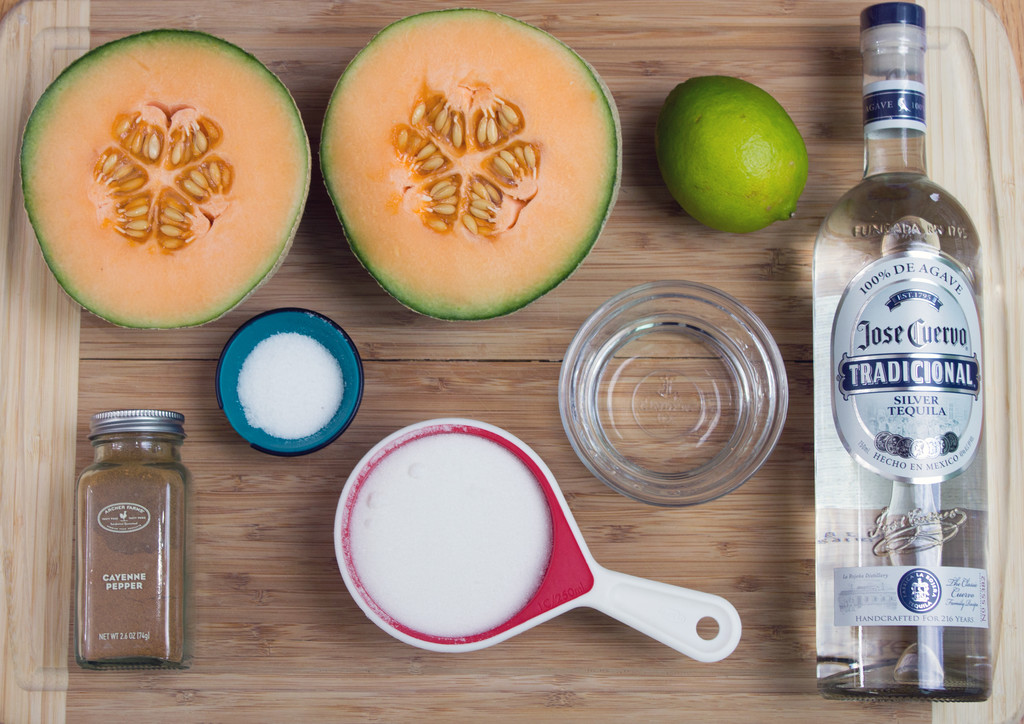 It's probably a good idea to make the lime simple syrup first since it will need a little time to cool. It's also a good idea to always have simple syrup in your fridge. At least 4 varieties. You won't regret it.
For the lime simple syrup, simply bring sugar, water, and lime juice to a boil over high heat in a medium saucepan. Lower to a simmer and let summer for about 10 minutes, until sugar is completely dissolved and mixture has begun to thicken.
Transfer to a heat-proof bowl or jar to cool completely.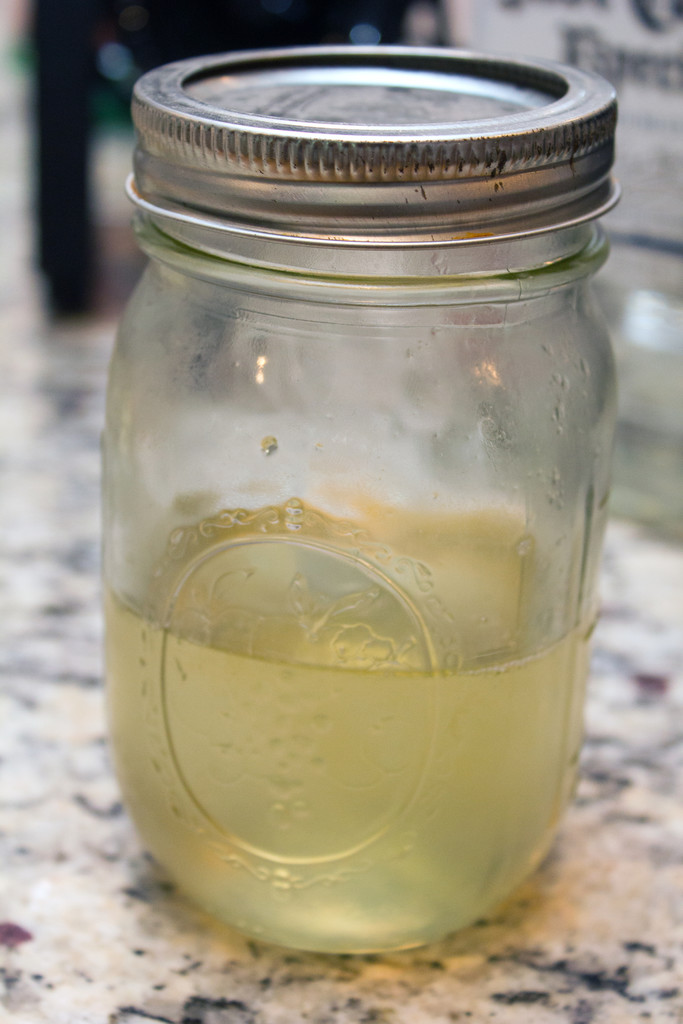 Chop cantaloupe into big chunks and toss into the blender.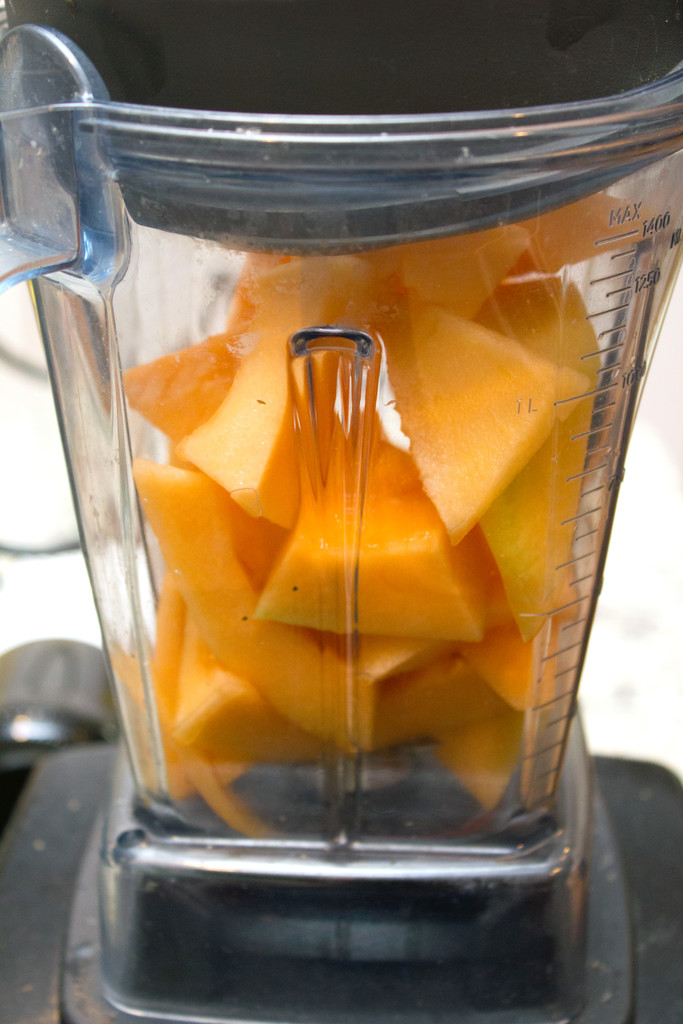 Blend until smooth.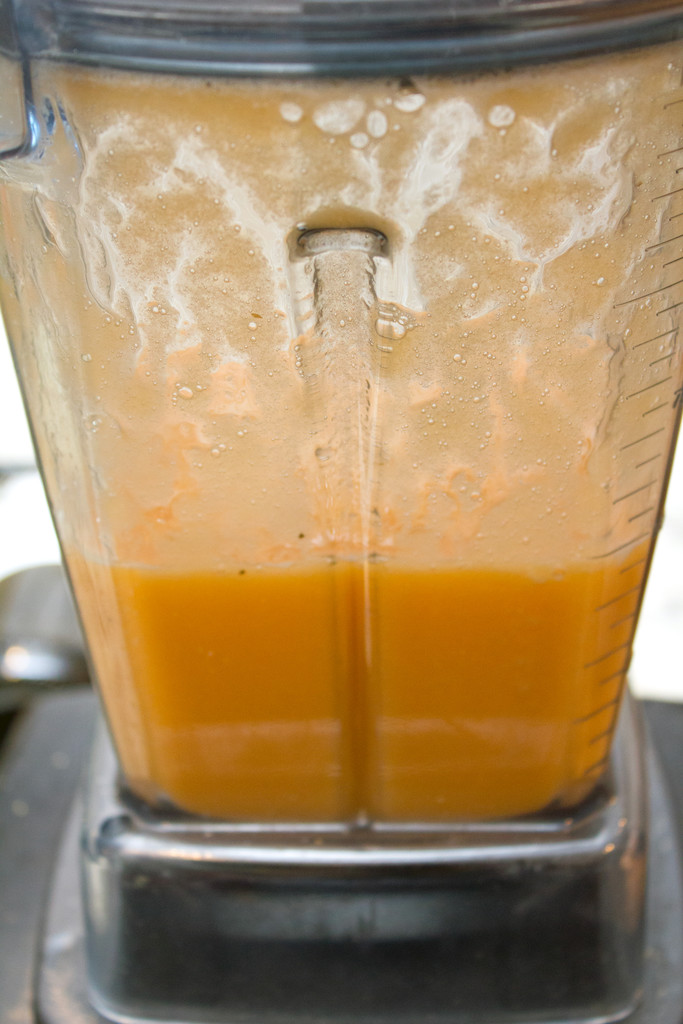 Put sea salt and cayenne pepper on a small plate. Brush a little simple syrup on the rim of the glass and place the glass into the mixture to coat rim.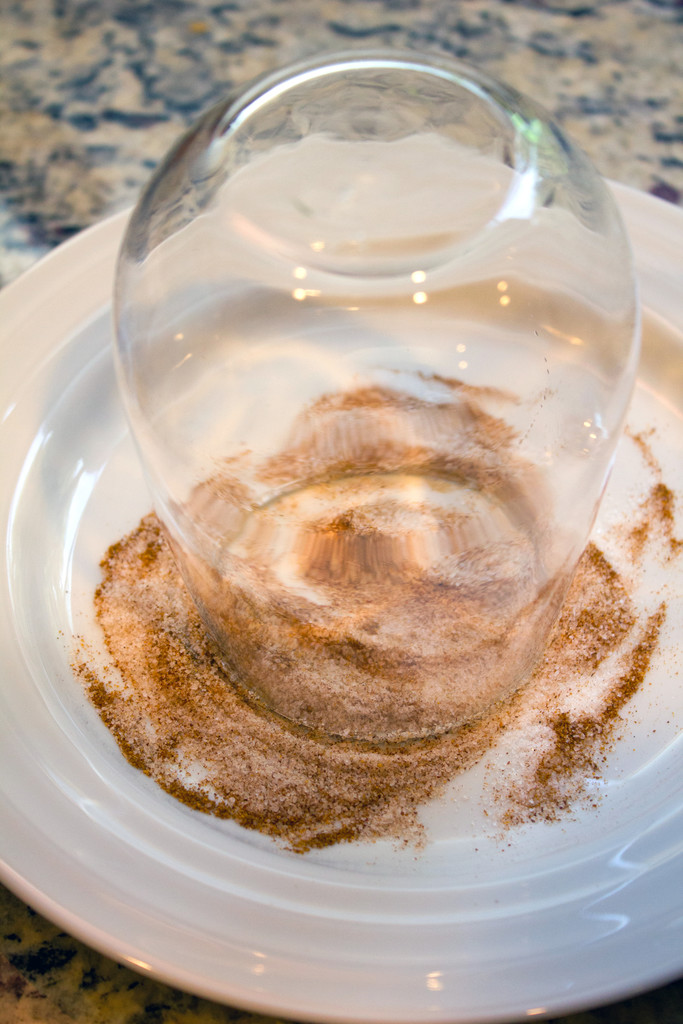 In a shaker filled with ice, add 3/4 C cantaloupe puree, 1 oz. lime simple syrup, 1 1/2 oz. tequila, and 1/2 oz triple sec. Shake well and pour into an ice-filled glass.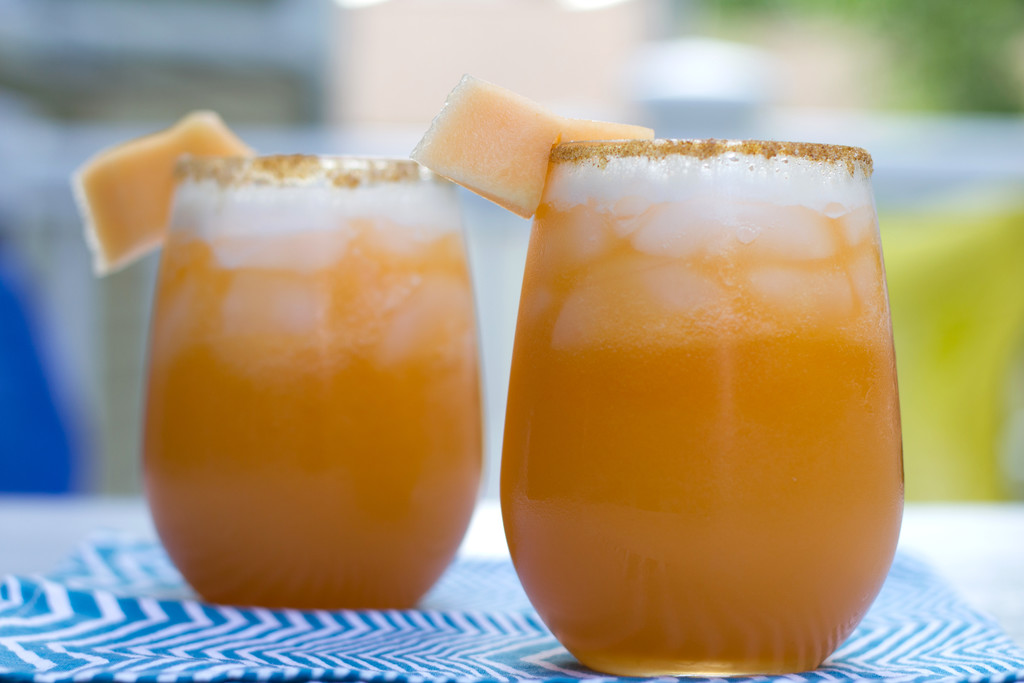 I tried to keep things simple for you on this Monday morning, too. You're welcome.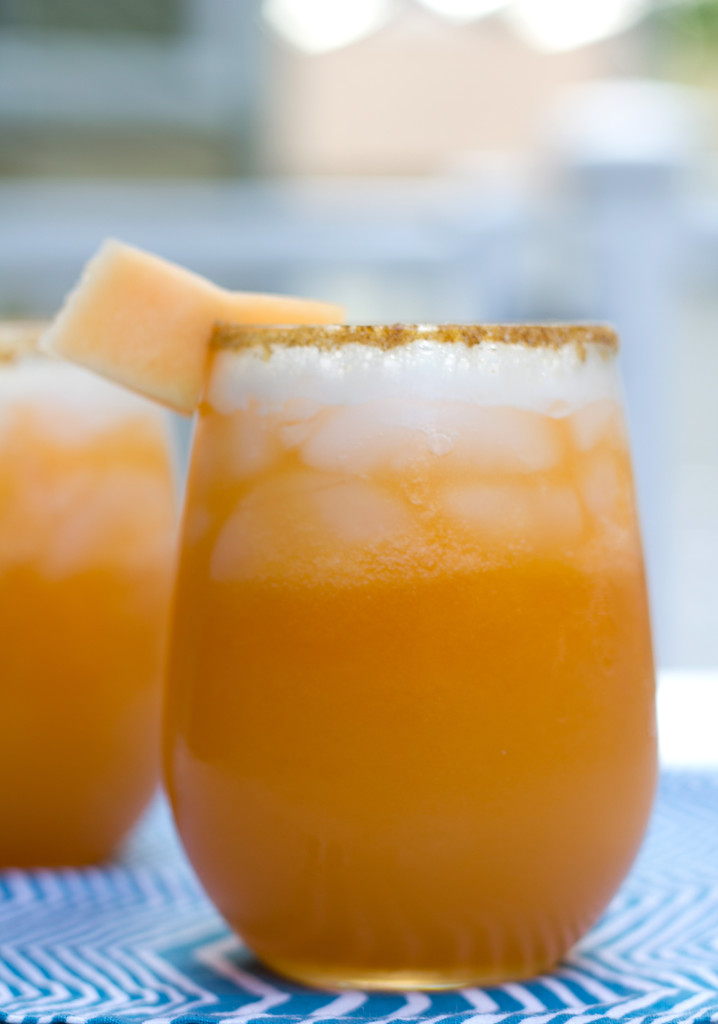 I'll warn you that this rim is a little bit spicy. I mean, it's cayenne pepper for goodness sake. But it complements the sweet drink perfectly.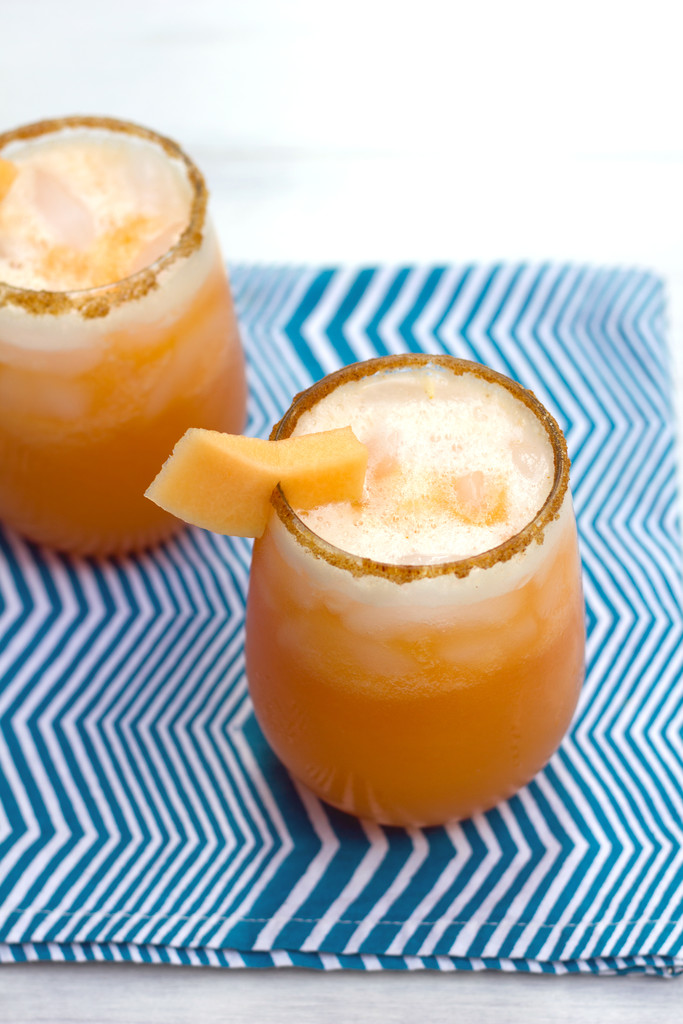 The cocktail was super smooth and wonderfully sweet without being too much. Of course, the tequila helped balance that out, too. Thanks, tequila.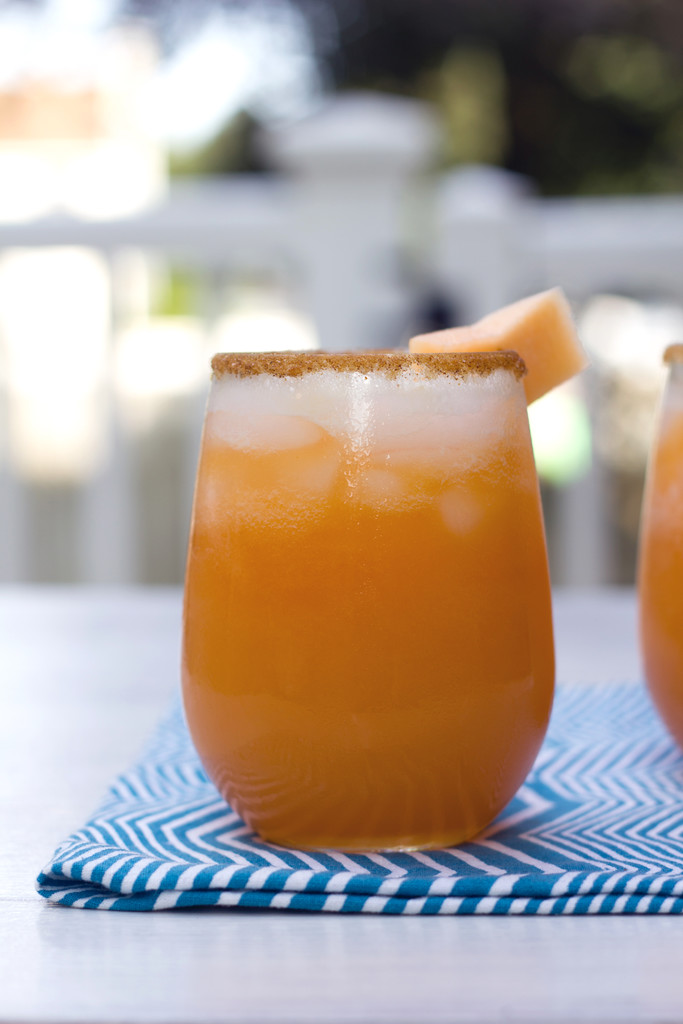 The lime flavor was pretty subtle, but definitely there. This is another one of those simple syrups that I would like to chug from the jar (I'm not sure which simple syrups I don't want to chug from the jar, though…).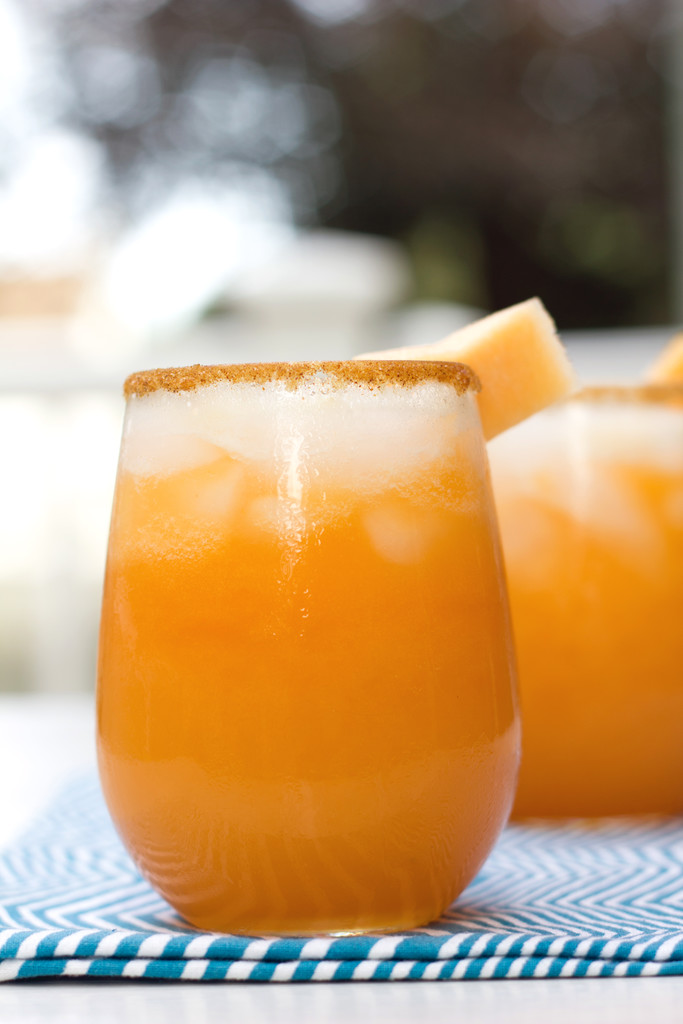 I think cantaloupes are going to become a mainstay in my fridge from now on. And not just so I can mix them all up with tequila. I promise. I'll make some kick-butt fruit salads with sweet and juicy cantaloupe, instead of dried out bland cantaloupe.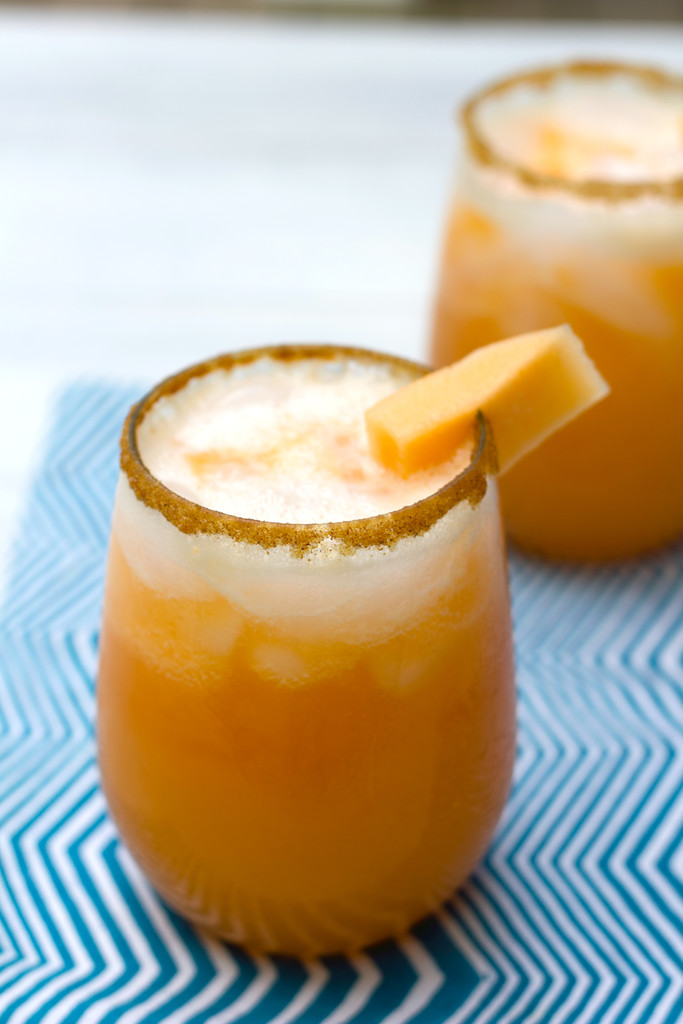 But for this Monday morning, I'd prefer my cantaloupe in margarita form. In a glass with ice and lots of tequila. Please? I swear I won't blame you when I get in trouble for drinking margarita out of my coffee mug.
Are you a cantaloupe fan or do you often forget about the fruit?
[Sues]