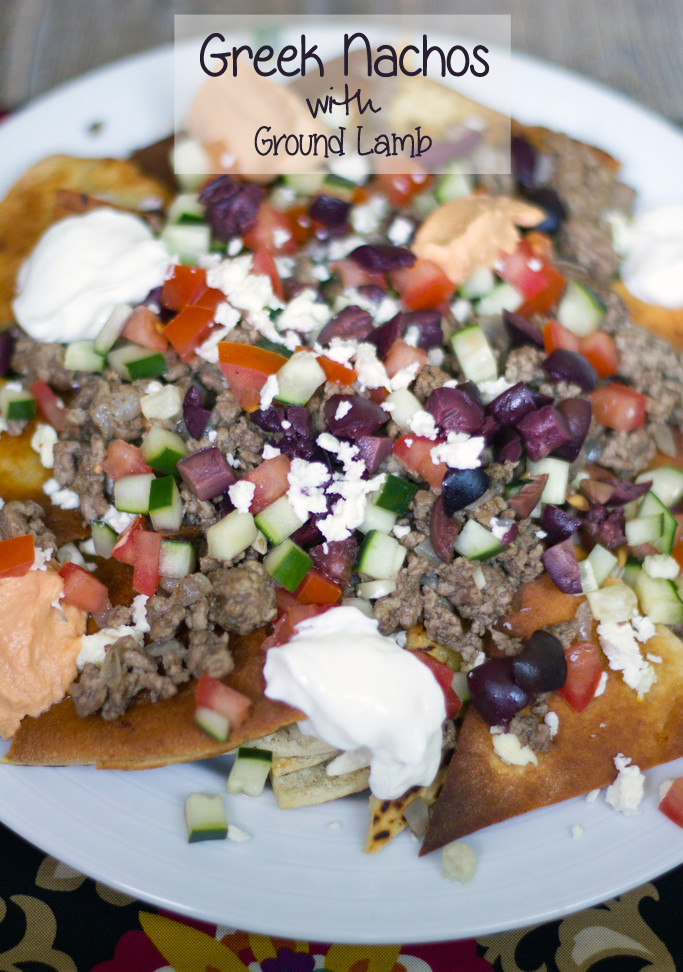 I try to never be ashamed of my life choices. Which is why I will openly admit to all of my fine readers here at We are not Martha that I do, in fact, eat nachos for dinner on occasion. I could give you a bundle of excuses (I'm SO tired. I've had a really long, hard day at work. I'm craving nachos. I heart cheese a lot. A LOT.), but instead I'll simply embrace it. Gourmet dinners are grand, but sometimes nachos are better. And that's a fact.
I should also clarify that when I say nachos, I typically means tortilla chips with melted cheese and lots of salsa. Super high class, obviously. But a couple weeks ago, I may have started to feel a bit guilty about my nacho habit and decided to do something to make them into an actual real honest meal. Time to call in the meat, if you will. I spotted ground lamb at my grocery store (which, if you've been following the New England news that's gone national, is Market Basket. And I can't even describe to you how much I'm missing it right now. SIGH) and immediately knew I wanted it on nachos. Greek nachos. With pita chips since you clearly can't do tortilla chips with Greek nachos.
To be fair, part of the point of nachos is how simple they are and I certainly didn't want to over-complicate my lazy dinnertime routine with this recipe. So, though there are more ingredients involved than in the typical nacho "recipe," they're still quick and easy to make. And well, to be honest, quite a bit more of a complete meal than your everyday nacho platter.
Greek Nachos with Ground Lamb:
Print this recipe!
3 pieces pita bread, split and cut into 8 triangles
Olive oil
Salt and pepper
1/2 red onion, chopped
1 clove garlic, chopped
1/2 lb. ground lamb
1/4 t coriander
1/2 t cumin
1/4 oregano
2 oz. Feta cheese
1/2 cucumber, diced
1/2 tomato, diced
1/4 C kalamata olives, chopped
Hummus
Greek yogurt
Pre-heat oven to 370 degrees.
Brush both sides of pita bread triangles with olive oil and place on a baking sheet. Sprinkle with salt and pepper.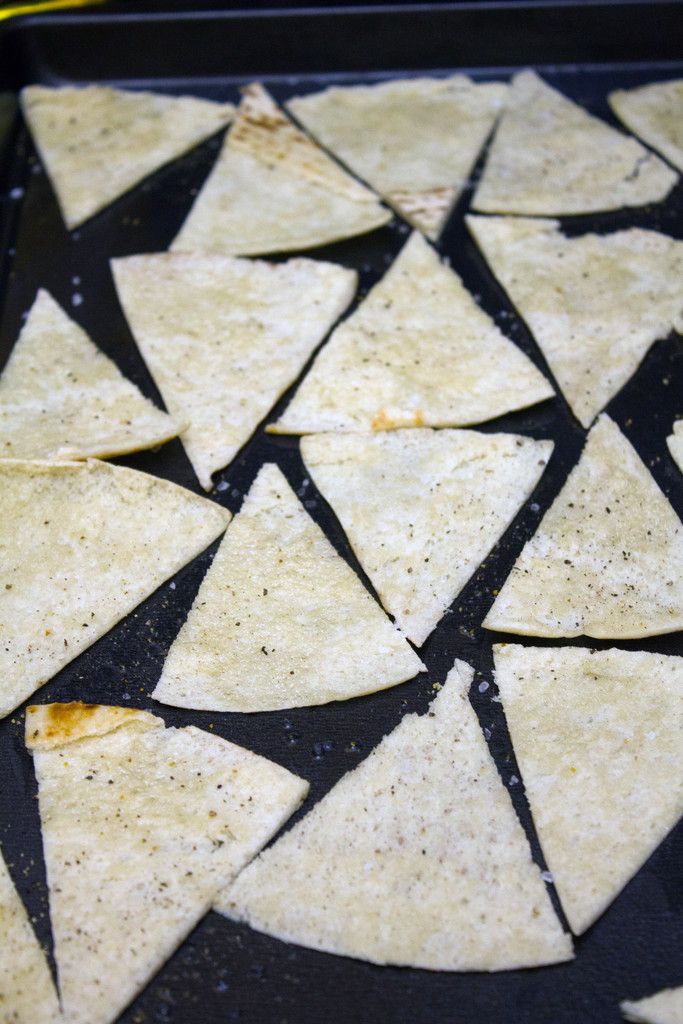 Bake pita chips at 370 degrees for 8-10 minutes, until lightly browned.
In a pan over medium heat, add a tablespoon of olive oil and cook onion and garlic until softened and fragrant, about 5 minutes.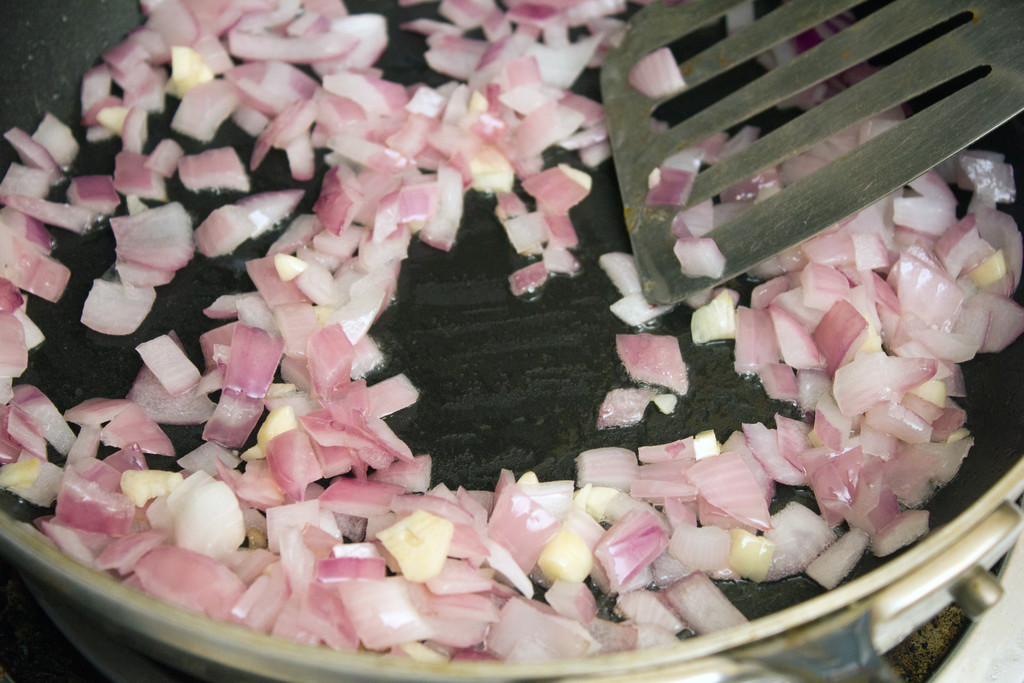 Add lamb to pan and sprinkle on coriander, cumin, and oregano. Cook, breaking up with spatula, until no longer pink.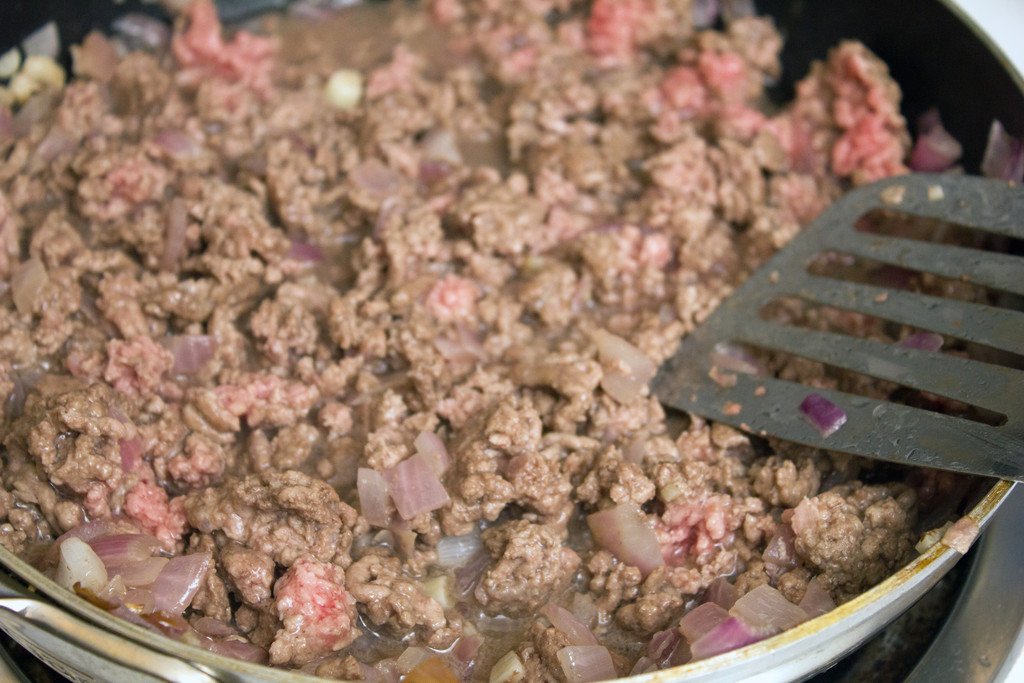 Arrange chips into nacho formation and sprinkle feta cheese in between layers and on top.
Broil for a couple minutes until feta gets melty. Top nachos with lamb and then sprinkle on chopped tomato, cucumber, and kalamata olives. Scoop hummus and Greek yogurt onto nachos for maximum scooping potential. You can sprinkle more feta over the top if you want, too.
Now are you with me in the fact that nachos are an acceptable dinner? Please?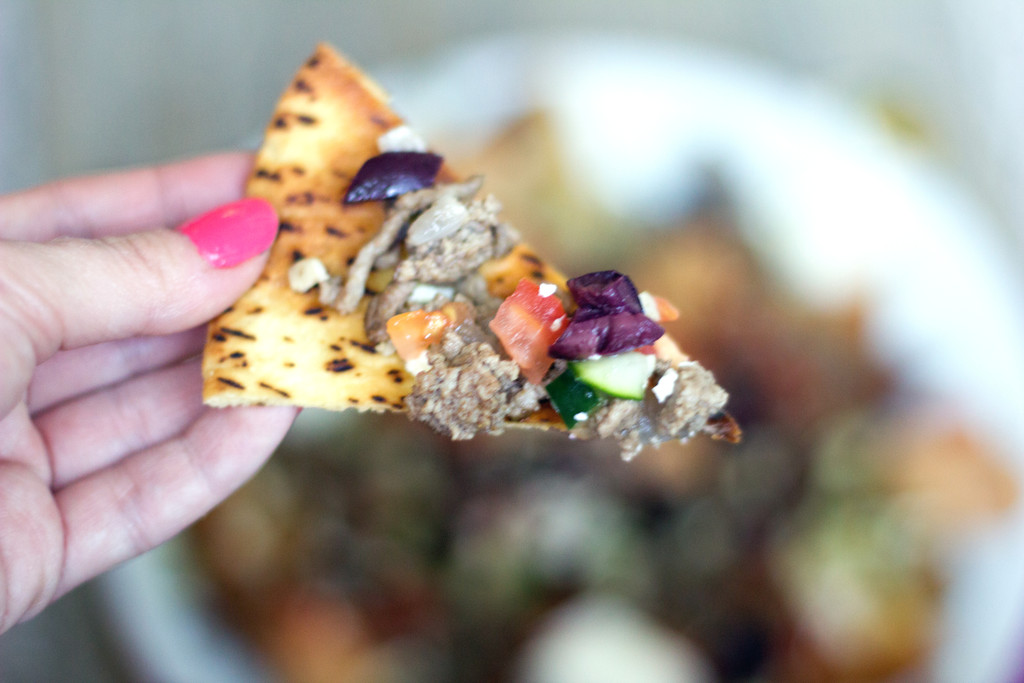 If you really want to argue it, I'll just tell you that in a sense, these nachos are basically like open-faced tacos. With pita chips. And probably even less cheese and more vegetables than your standard tacos.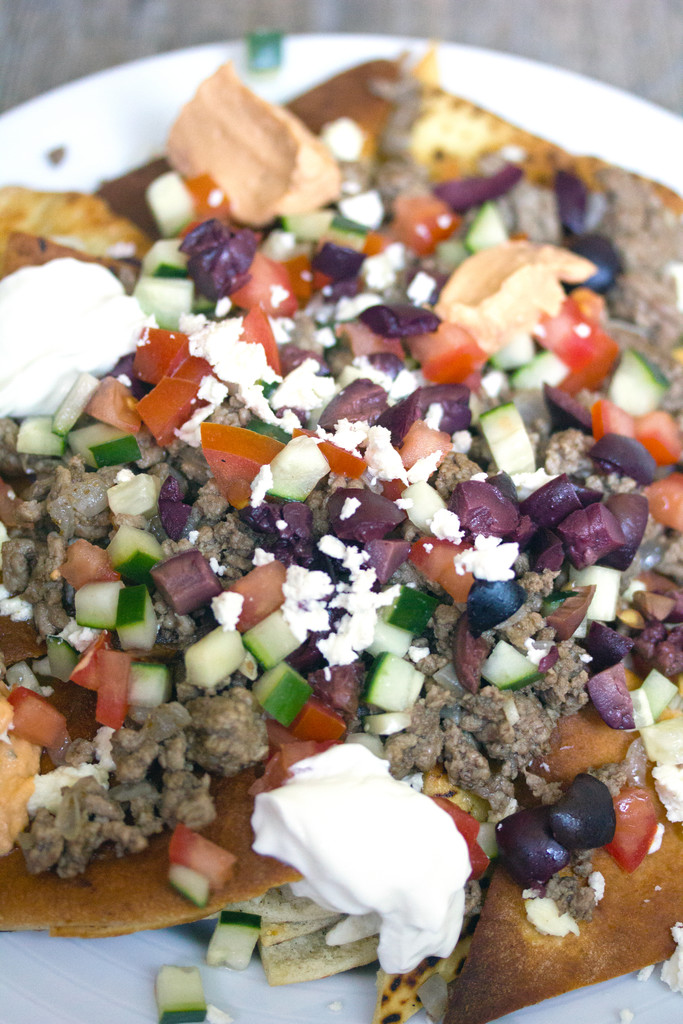 And whereas you may be scooping up loads of sour cream and queso with regular nachos, you've got healthy Greek yogurt and hummus on these nachos. Scoop away, friends.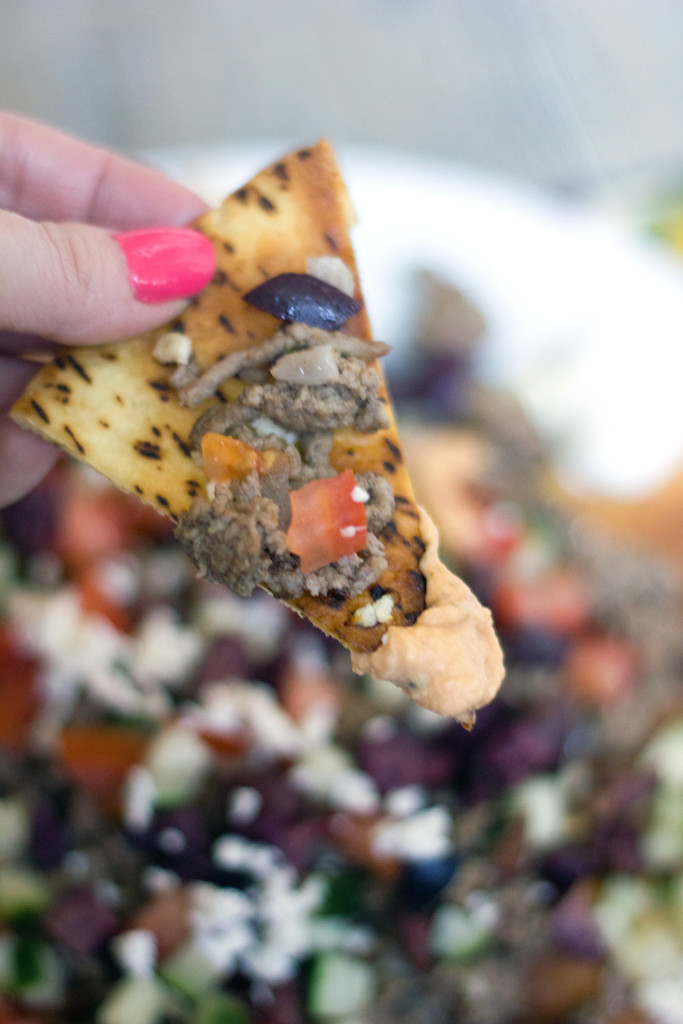 This platter was totally fully loaded.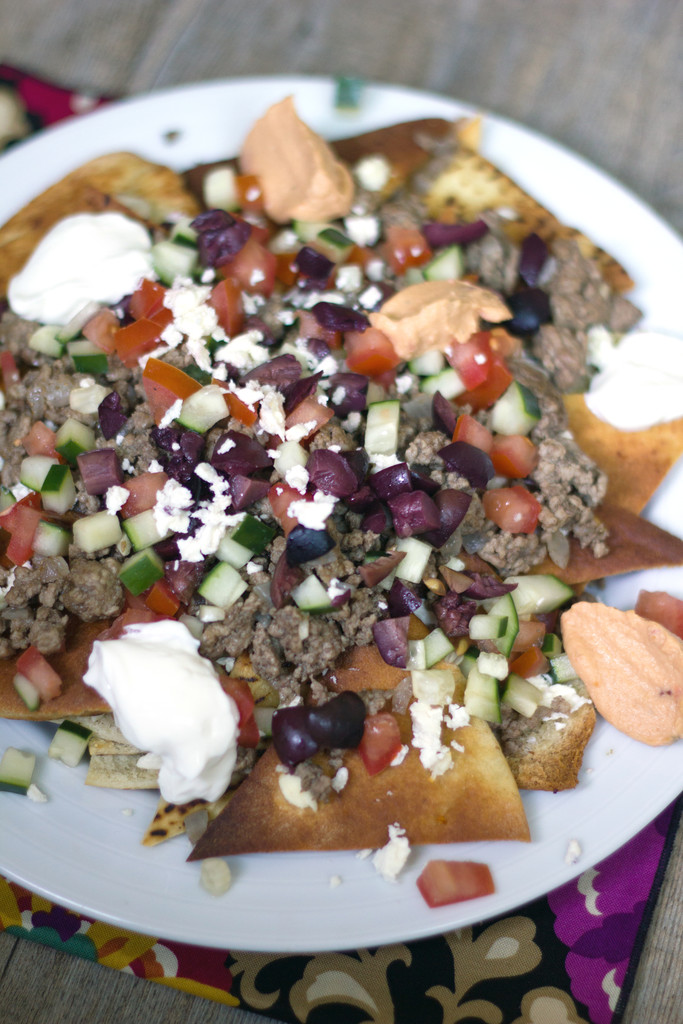 You also may have noticed I didn't attach a persons served number to these. Because honestly, it depends on how hungry you are. And if you're eating this for an appetizer or a meal. I'll just say that two people could probably polish this off together. Not that I'm speaking from experience or anything.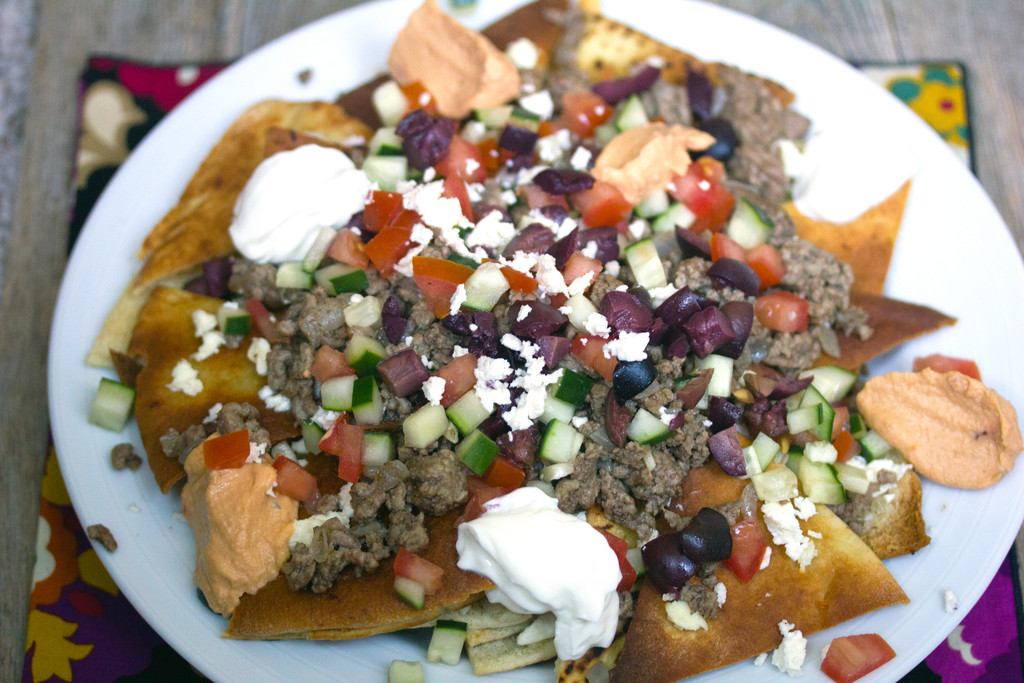 This dinner also made me realize I need to incorporate more lamb into my life. And pita chips. And probably kalamata olives, too.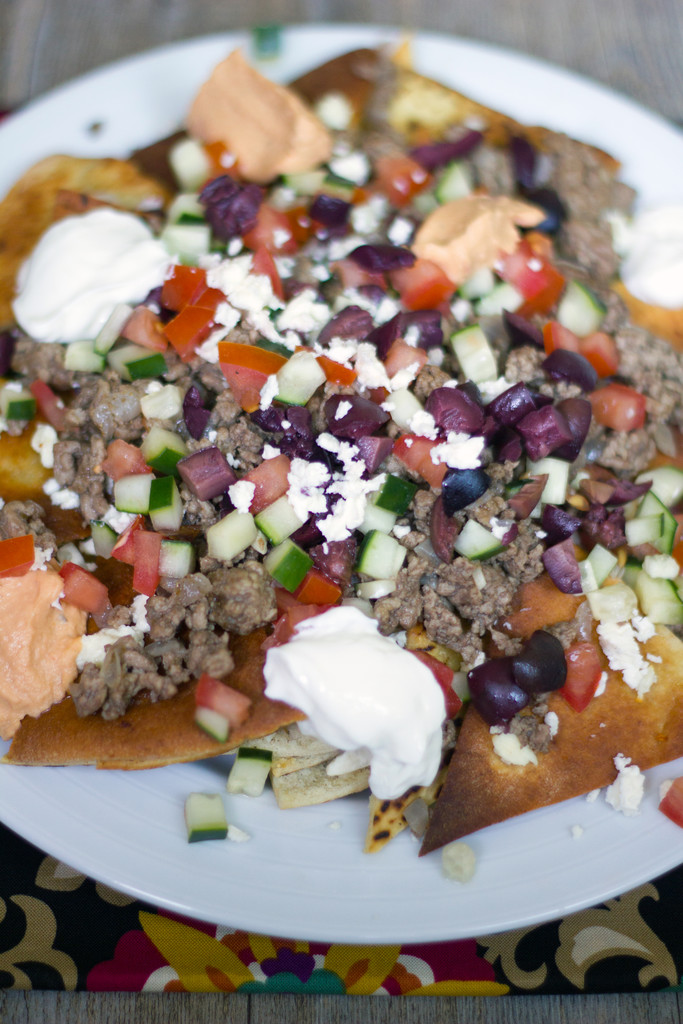 And that is how I justify nachos as a meal. Not that they need justifying. Ever. Tortilla chips with cheese and salsa will always be an acceptable idea in my book.
Do you have a favorite way of making nachos into a meal?
[Sues]