So here's a great idea... instead of making a traditional ham and cheese sandwich, make a sandwich that is an actual meal, will actual satisfy you, and is beyond delicious! I saw Bobby Flay (love!) on Ellen Degeneres' show somewhat recently. He was promoting the work he has been doing with Hellmann's Mayo creating affordable solutions to hearty sandwiches, and showed a quick recipe for Grilled Eggplant & Tomato Open Faced Sandwiches with Basil Pesto Mayonnaise (I chose to leave the pesto part out since I'm allergic). This makes a perfect weekend lunch!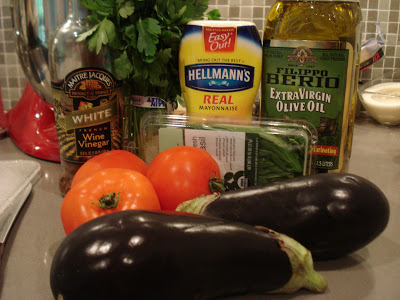 For the Basil Pesto Aioli:
• ½ cup Hellmann's Mayo
• 3 tablespoons of prepared basil pesto (I adjusted this by using fresh chopped basil instead of the pesto)
• salt and pepper
• 2 eggplants, sliced lengthwise into 1-inch thick slices.
• 1 lb tomatoes, finely diced
• ¼ cup finely chopped fresh flat-leaf parsley
• ½ cup extra virgin olive oil
• 1 tablespoon white-wine vinegar
• salt and pepper
• 4 (¾ inch thick) slices country style bread (from an 8-inch round loaf), I just used the best sourdough bread ever from
When Pigs Fly
.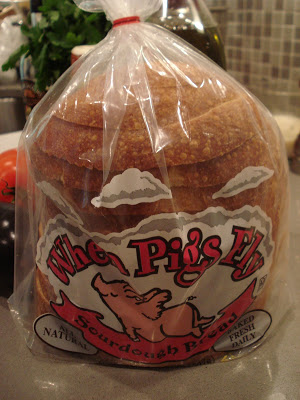 • Whisk together all ingredients in a small bowl... simple enough!
• Mix tomatoes, parsley, 2 tablespoons of the oil and the vinegar in a bowl. Sprinkle with salt and pepper to taste. Let this sit at room temperature while you complete the rest.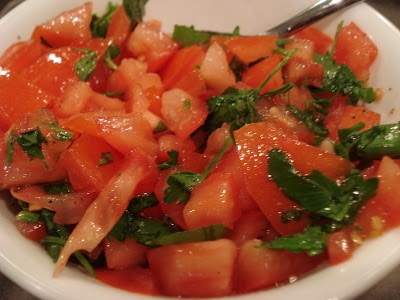 • Preheat a grill (or grill pan, which is what I used) to high heat. Brush the eggplant with some of the remaining oil on both sides and season with salt and pepper. Grill both sides until nice and golden brown for approximately 4 minutes per side.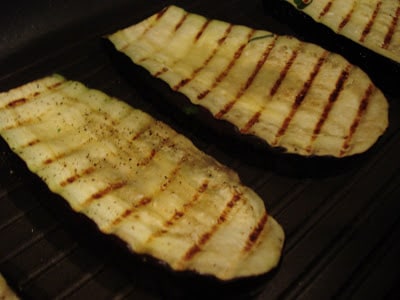 • Brush the bread on both sides with the remaining oil, season with salt and pepper and grill until lightly toasted on both sides (about 30-50 seconds per side).
• Spread a tablespoon of the prepared mayo on each slice of bread.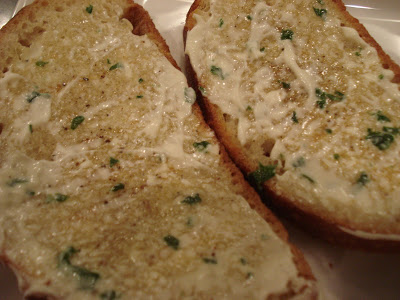 • Top each slice of bread with a slice of grilled eggplant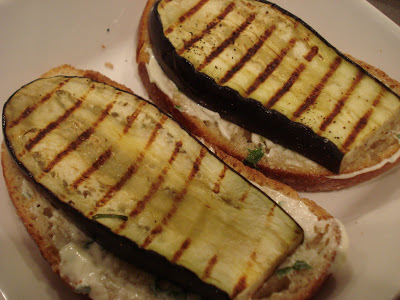 • And top with a few heaping spoonfuls of the tomato relish.
I had some leftover mayo remaining, which was fantastic, so instead of tossing it I put the remaining in a
hermetic storage jar
... love these. You can buy them in all different sizes and for great prices at
The Container Store
and they're great to store things like mayo and jams in. Just put your favorite treat or candy in and it would also make a great gift for a shower or favor!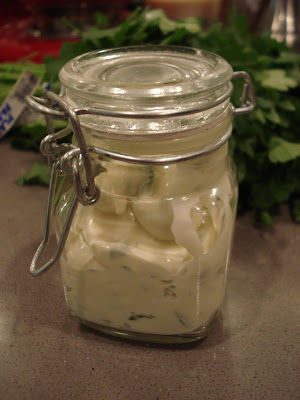 Hope everyone had a great weekend!
[Chels]