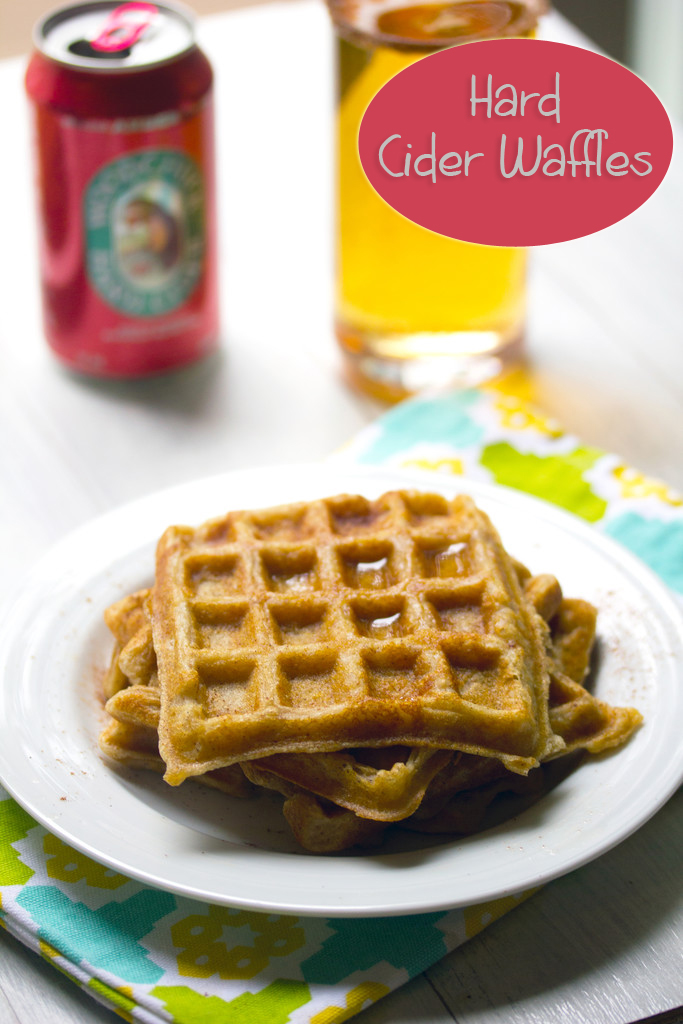 Some people think hard cider is just for girls who don't like beer. I strongly disagree. I love beer of all styles. But I also love cider. In fact, I don't quite understand how there are people out there who don't like cider. It's apples. And alcohol. I mean, you hear about people all the time who don't like bananas. Even cantaloupe can be a little bit controversial. But have you ever heard of anyone who doesn't like apples?? And alcohol? I repeat- apples and alcohol.
So, if you are a fan of cider, what do you do when Woodchuck sends you an exquisite wood case holding two cans of Hard Cider? You have them for breakfast, of course. Duh.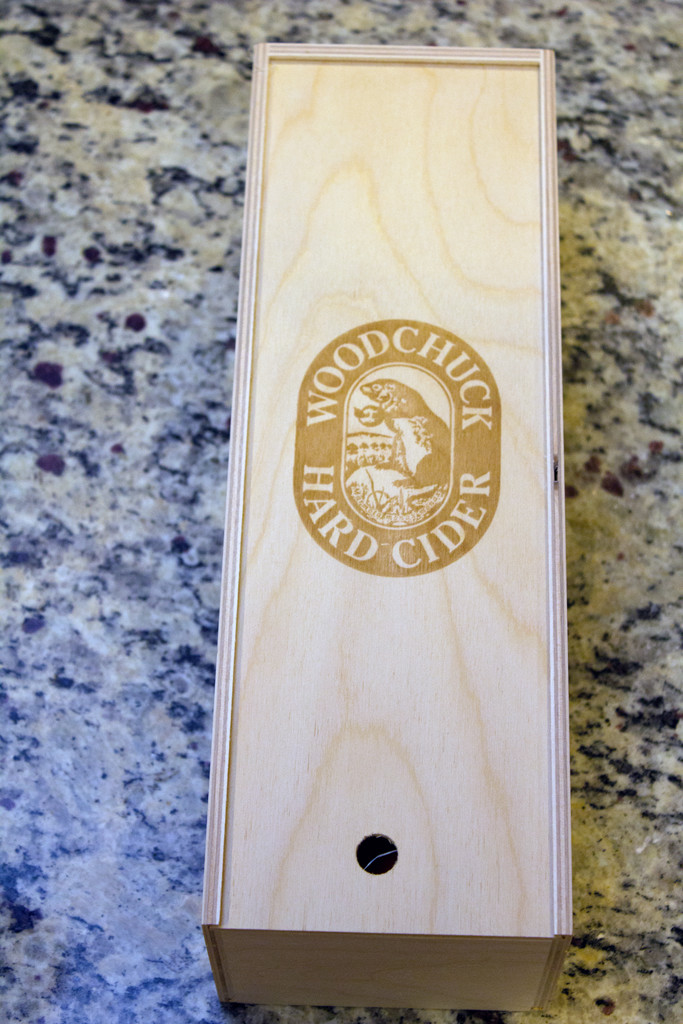 This would have made an amazing Thursday morning breakfast. But unfortunately, I don't have a plethora of time to hang out in the kitchen before catching my 6:30 a.m. train. So, activities like this one are saved for quiet, low-key Sundays. I guess it's probably better that way?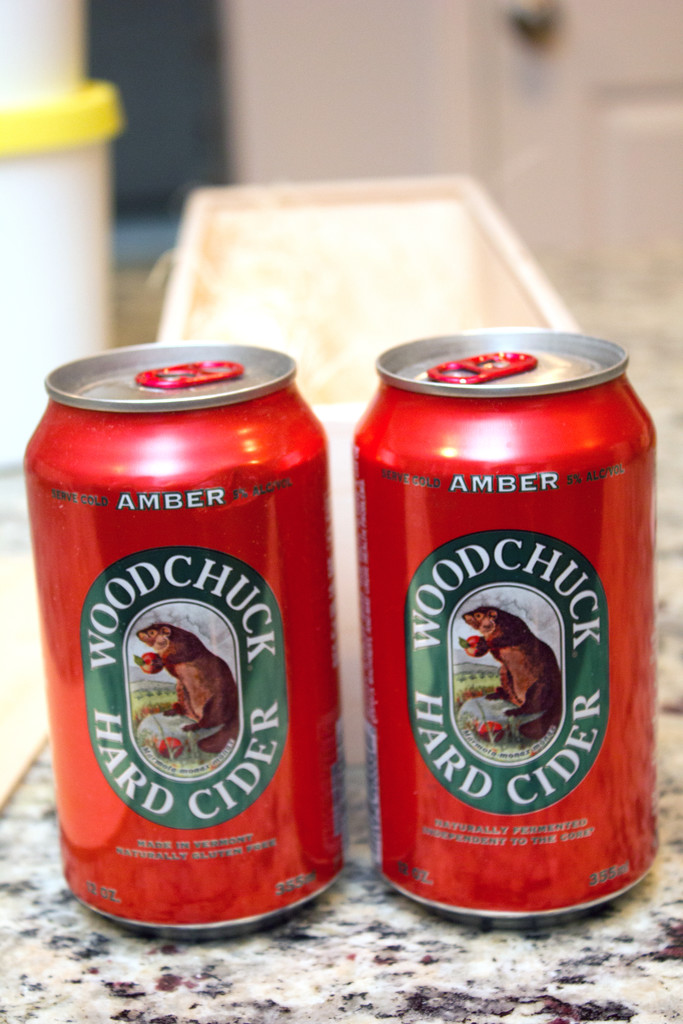 That could be argued.
Hard Cider Waffles (serves about 6):
Print this recipe!
 2 C all-purpose flour
1 T sugar
2 t baking powder
1 t baking soda
1/4 t salt
1/2 t cinnamon
6 T unsalted butter, melted
1 C low-fat buttermilk
2 large eggs
1 C Woodchuck Hard Cider, plus 1/2 C
1/4 C maple syrup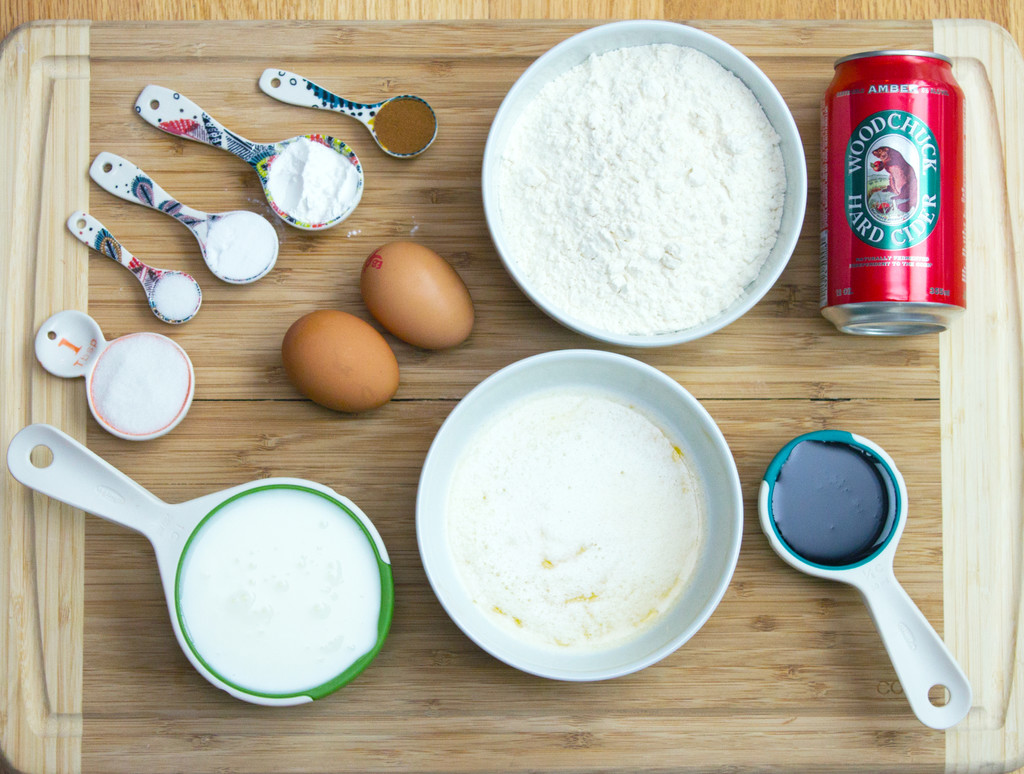 In a large bowl, whisk together flour, sugar, baking powder, baking soda, salt, and cinnamon.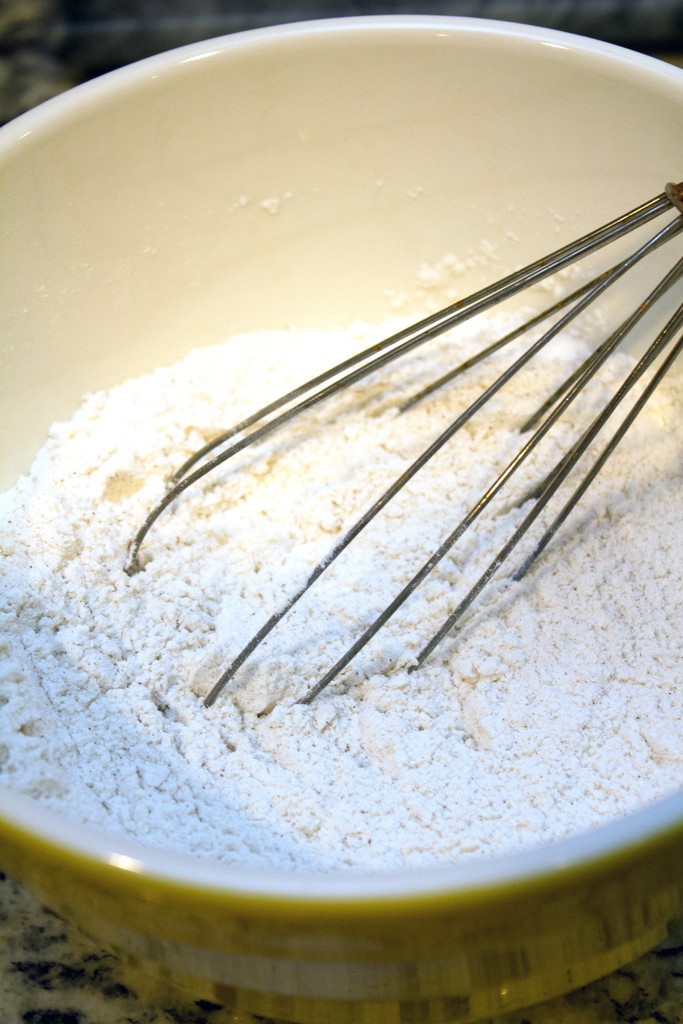 In a medium saucepan over medium-low heat, melt butter. Stir in the buttermilk.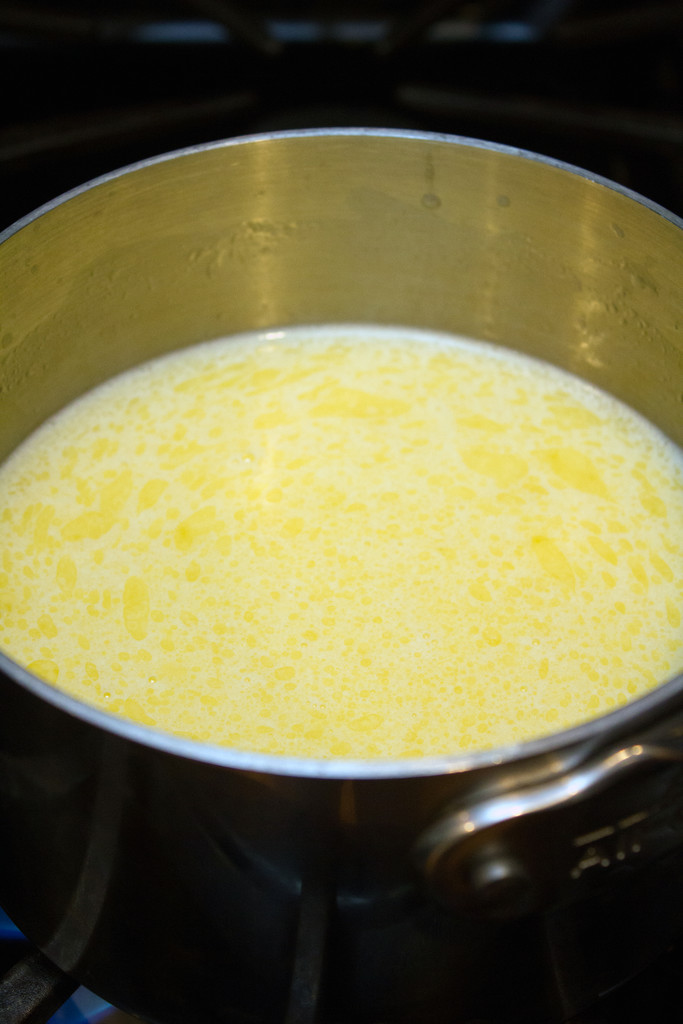 In a separate medium bowl, whisk together eggs and 1 cup cider.
Slowly pour half of the hot buttermilk into the egg and cider mixture, whisking while you pour.
Then pour the entire egg/cider/buttermilk mixture into the saucepan with the rest of the buttermilk and whisk until well combined.
Pour hot mixture into the bowl with dry ingredients and stir until just combined, making sure no lumps remain.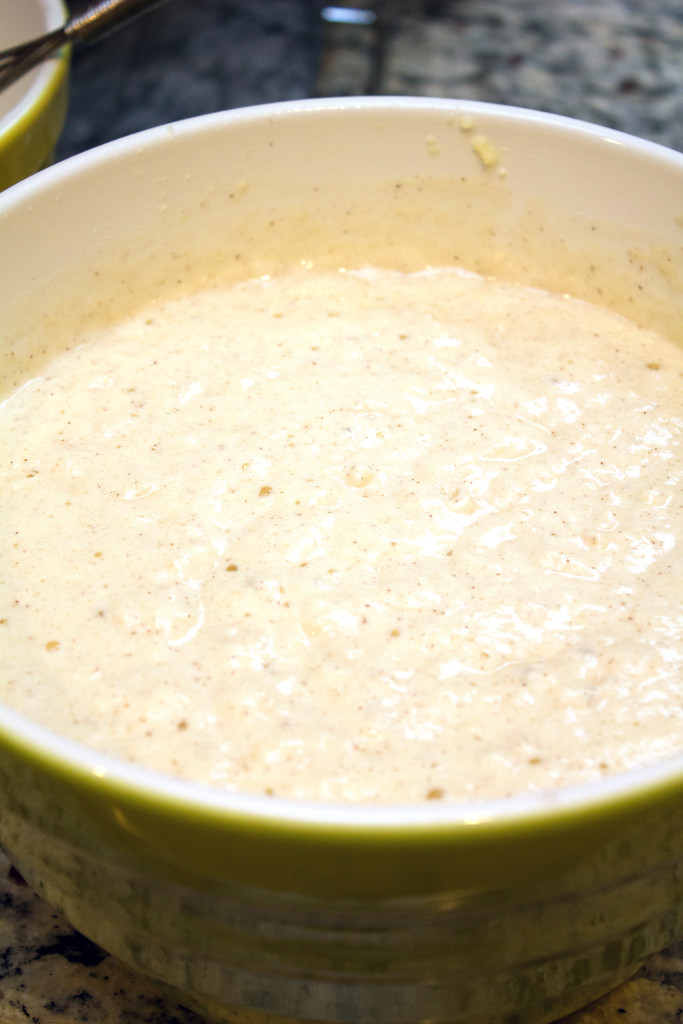 Heat waffle iron and lightly brush with oil. Pour batter into iron, close iron, and bake until golden brown.
While waffles are cooking whip up the maple syrup. Simply put maple syrup and 1/2 cup hard cider in a small saucepan and bring to a boil. Then lower heat and let simmer for about 6 minutes, until mixture thickens a bit.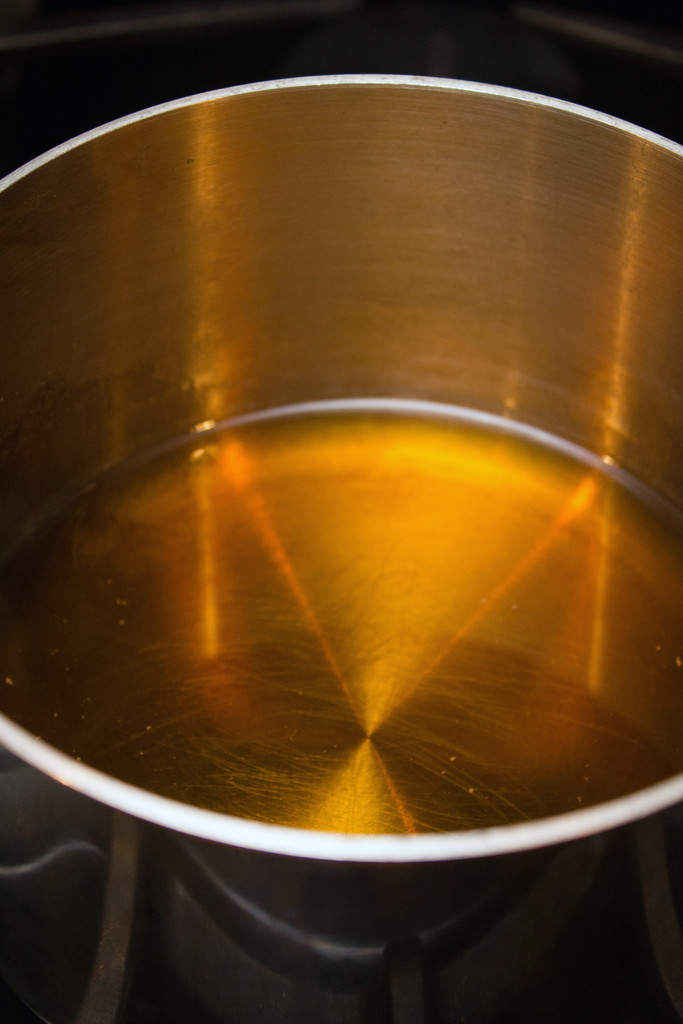 Breakfast is served.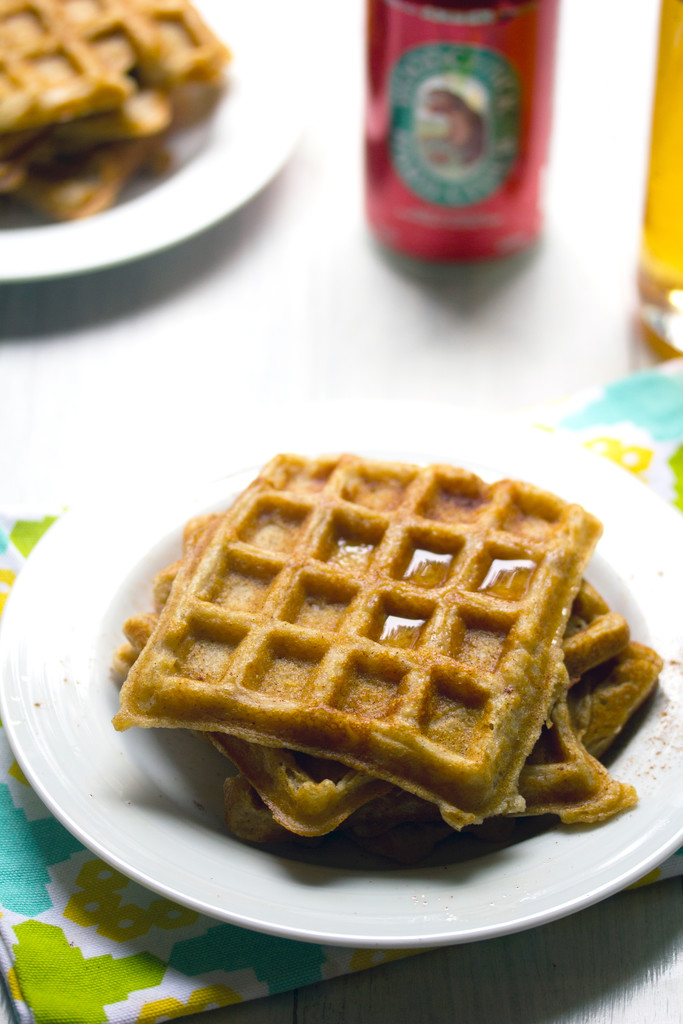 Now, excuse me while I absolutely drench these in hard cider maple syrup and eat an entire stack of them. Maybe two stacks.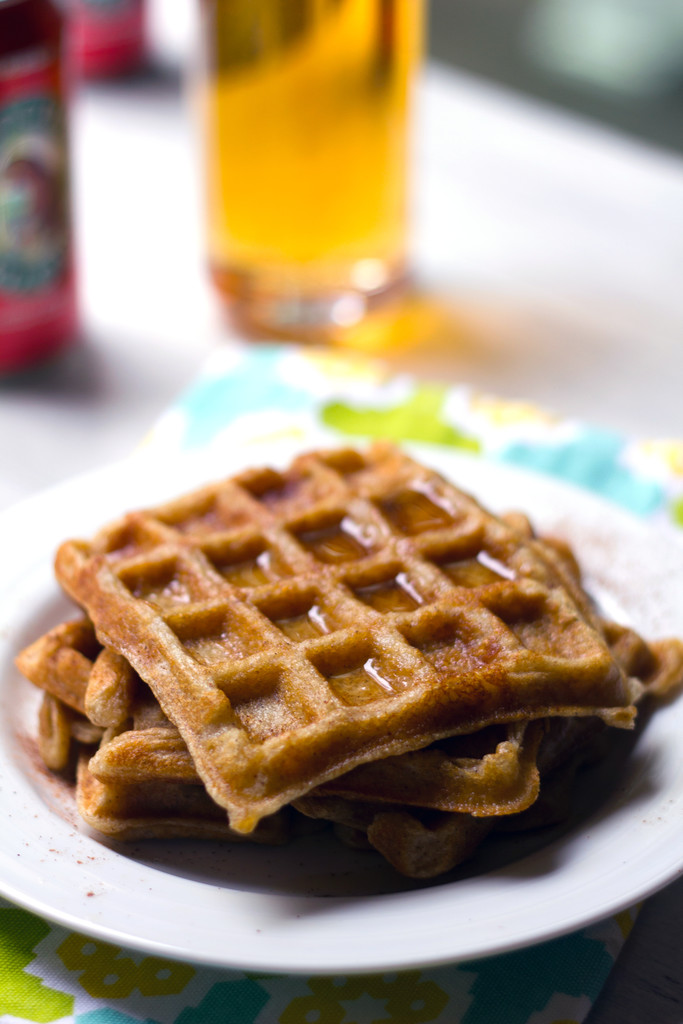 I'm always up for waffles and love coming up with new flavor combinations, but my favorite thing about these is that you could actually taste the hard cider in them. Not in an "omg I'm feeling tipsy" kind of way, but in a distinct "there is hard cider in these waffles and it's amazing" kind of way.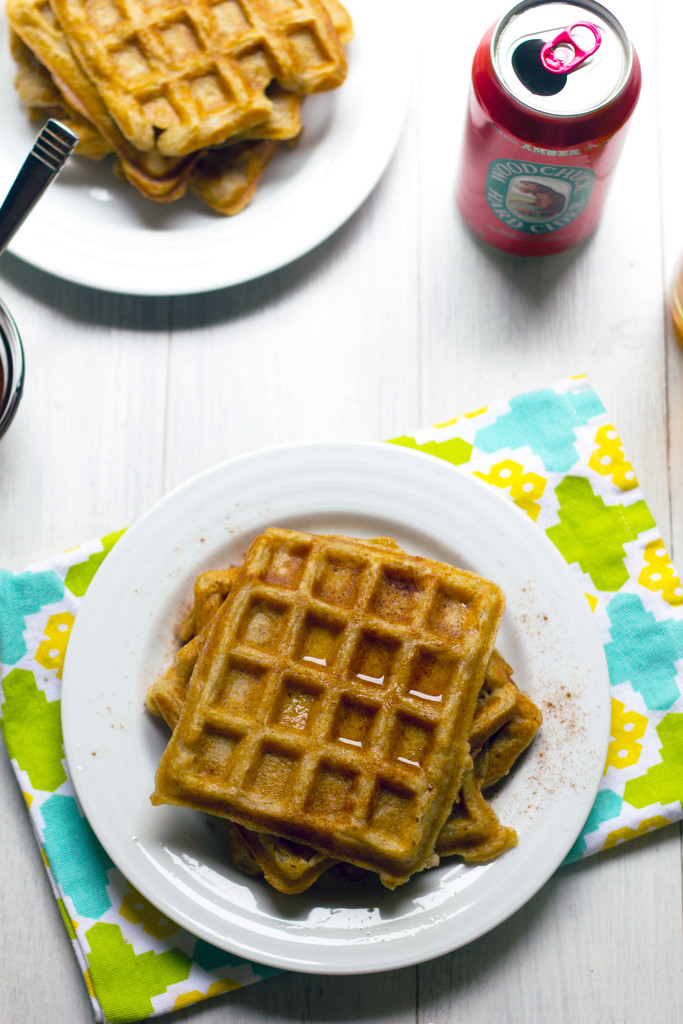 Also, that glass of cider in the background of the photos? It has a cinnamon sugar rim and Chris may or may no have drank it along with the waffles for breakfast. He claimed he didn't want to waste it. And I definitely can't hate on him for that.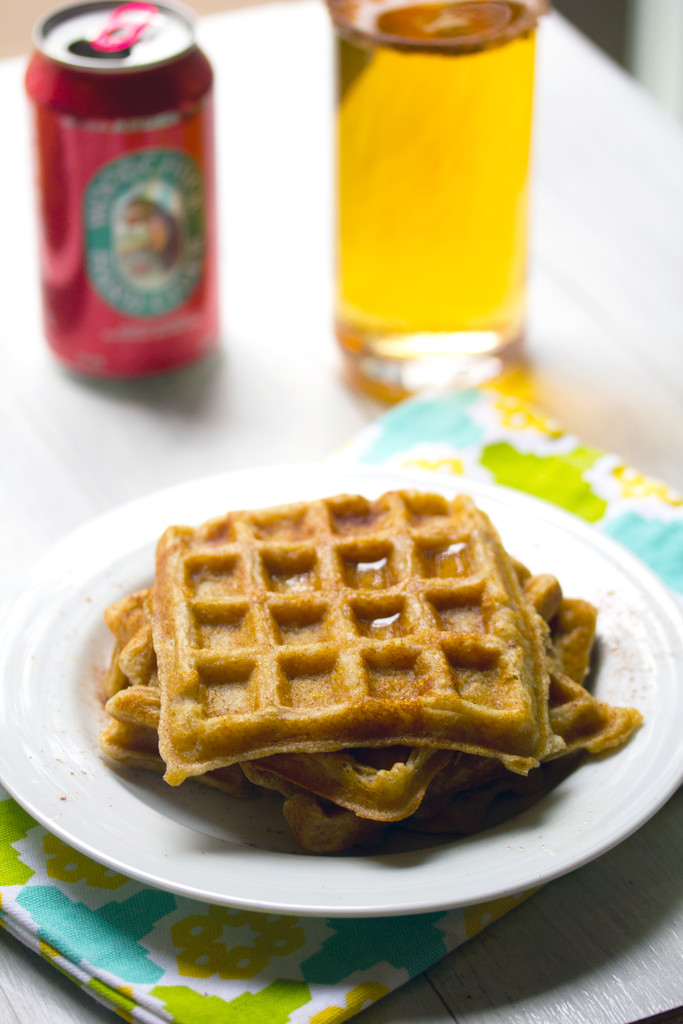 I also just love that hard cider comes in cans now. Don't get me wrong, I get that drinking out of a bottle or pouring your beer into a glass is often thought of as "classier," but the can is making a total comeback. More and more craft beers are being sold in cans and I'm all about it. Though, if I'm going to be holding this can outside, I'm totally going to need to don a pair of mittens. I mean, it's freaking cold out.
Which is just one more reason you need to warm up with a nice hot breakfast. And well, the hard cider doesn't hurt in terms of warming you up, either.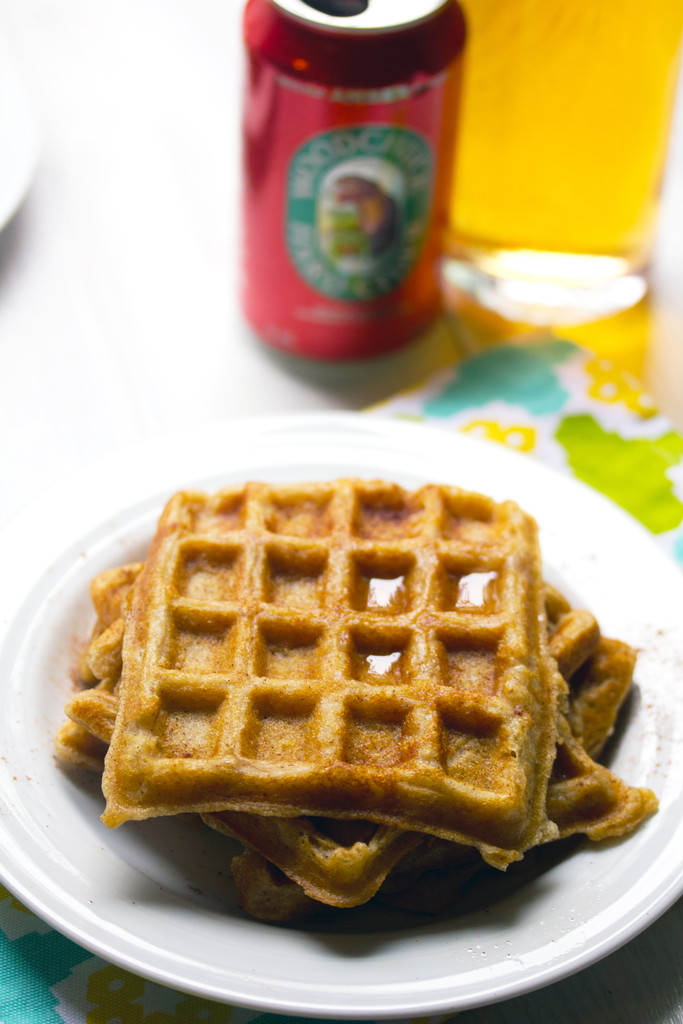 Just probably not on a work day.
But seriously, you do you.
Are you a hard cider drinker?
[Sues]
Full disclosure: Woodchuck sent me the hard cider, but as always, all opinions are 100% my own!