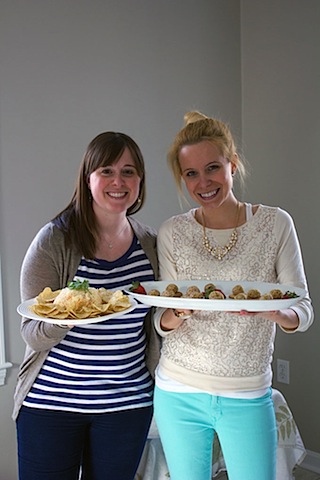 Well, it feels a little silly to be blogging about cheese balls after the events of yesterday. I mean, cheese balls. National Cheese Ball Day is tomorrow and while it's probably a "holiday" no one would really give a second thought to, it actually means something to me and my family (weird as that sounds). A couple weeks ago, my sister and I decided to make cheese balls all in good humor in honor of the holiday. And though I wrote this post in advance, after yesterday, I wasn't sure if I should post it. But I am because it doesn't feel right to just go silent. Don't get me wrong; I'm not going to make cheese balls into more than they are or try to make them into some profound food, but cooking is comfort and this post is more about family than it is actual cheese balls. But first, a few words about yesterday...
Boston has always been and will likely always be home to me. It's always felt safe. And despite what might often be said about the friendliness of the people, it's always felt like love to me. And I guess that's because of the specific people I've found and connected with my whole life; all people who are just plain good. Yesterday's marathon was the first I haven't been to in seven years. Because it's the first time I wasn't living right on the marathon course in seven years. Though I had the day off from work, I still had to work from home, so I knew we wouldn't be able to get there. I was sad. But honestly barely even had time to tune into it on Monday morning and afternoon. So, when we heard the news, we didn't realize how bad it actually was at first. But we immediately called my sister and her husband since we knew they were on the course. Then my parents and Chris's parents to let them know we were safe. Then the texts and tweets back and forth to friends and acquaintances who just wanted to check in for peace of mind. Then the email chain from my office with everyone letting each other know who was present and accounted for. It was scary to see what was happening to my city, but also comforting to see how many people were coming together to show support and concern.
I always cry when I'm watching the marathon. Not because I'm a runner or because I totally get it. I cry because Boston is known as a tough city and there's something so beautiful about standing on the course cheering for people you have never met in your life. And seeing others do the same. Giving people that motivation they need and showing them you're proud of them even though you don't know a thing about them. It's a time it's OK to publicly tell someone they're doing an awesome job or to encourage them not to give up and that you're proud of them. Though I'll never likely be a marathoner myself, Marathon Monday makes me so proud to be from Boston.
And it still does. Because through the horrible things that happened, I saw our community coming together and helping each other. Yes, there was evil that caused this, but there was SO much more good. People running toward the danger because their first instinct was to help, people checking in with each other, and people offering their home up to those in need. I think it's so important to remember through all of this that while there will always be bad in the world, there will also be so much more good. Let's take comfort in that. And maybe even get the courage to tell a stranger they're awesome and not to give up… even when it's not Marathon Monday.
This, from The New Yorker, made me really happy today: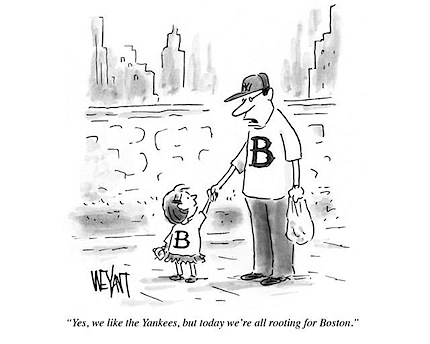 Thanks for being my home, Boston. And thanks for sharing so much support, world.
And now for the cheese balls. My sister and I grew up hearing inside jokes about cheese balls. You see, when my mom first brought my dad home to Buffalo, NY, to meet her family, there was a cheese ball at the family gathering. My dad was starving (and probably nervous to be meeting the crew for the first time!) and couldn't wait to get his hands (or a cracker) on the cheese ball. But when he finally got to break away for a bite, it was completely gone. It turned into a bit of a family joke with lots of questioning as to whether the cheese ball ever really existed. The story of the cheese ball comes up at pretty much every family gathering and occasionally one will even show up at our gatherings.
So, when my sister and I learned April 17 is National Cheese Ball Day, we decided to whip up some recipes in honor of our family. As we started planning, we realized how versatile cheese balls actually are. We had about a million ideas for what we wanted to do and finally narrowed it down to three.
We started with the "salad" cheese ball.
10 oz. goat cheese
3-5 strawberries
¼ C chopped spinach
1 t balsamic (we used strawberry balsamic)
½ C chopped walnuts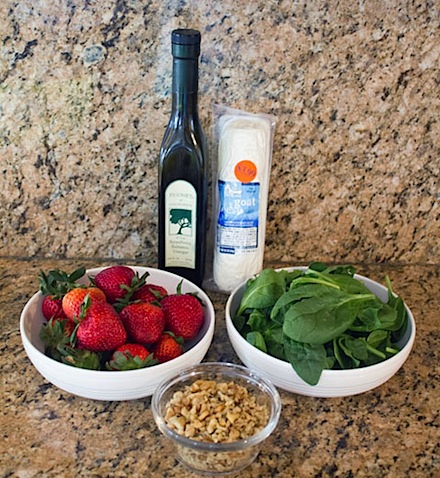 We really weren't following any recipes and were simply experimenting and having a good time. Which is why we threw the goat cheese and about 15 strawberries in the food processor.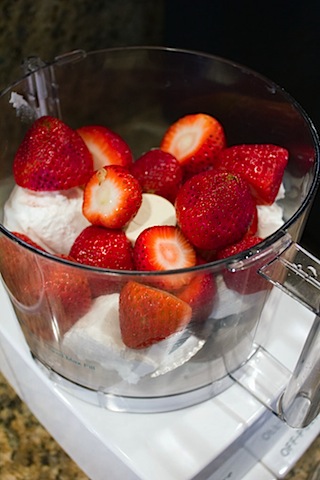 Before realizing the water in the strawberries would create a soup that certainly wasn't going to form a "ball" any time soon, even after chilling.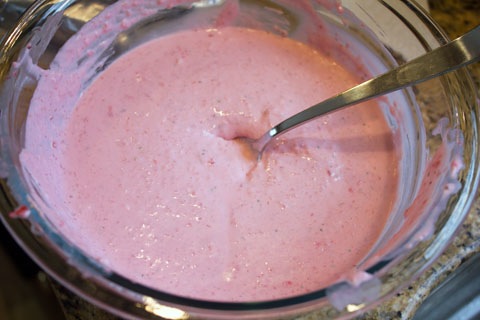 So we recommend just putting a couple strawberries into the food processor and blending and adding another if you want. And maybe another after that. Then mixing in the chopped spinach and balsamic to that.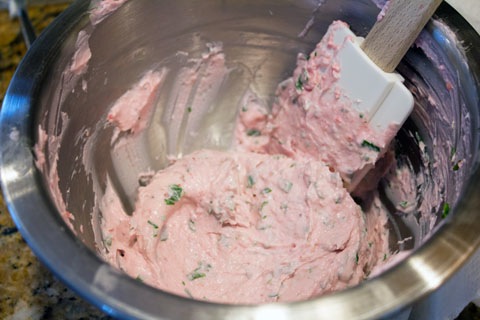 Luckily we had some extra goat cheese on hand and mixed our liquify mixture into the fresh solid goat cheese until it was a good consistency.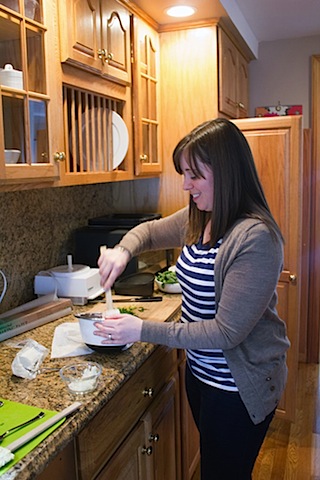 Then we chilled the mixture for a bit and formed it into little mini balls that we rolled in the chopped walnuts.
These would have been cute on little lollipop sticks. But we topped crackers with them for a nice little appetizer.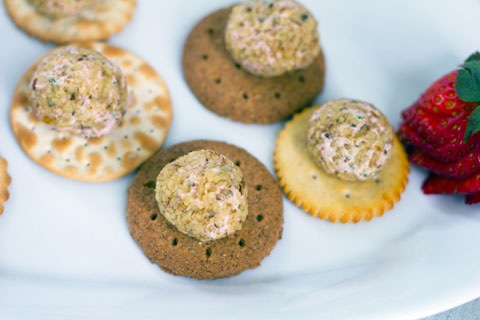 And then we moved on to the "entree" cheese ball.
8 oz. light cream cheese, room temperature
1 avocados
1 T lime juice
¼ C chopped onion
1 t chopped cilantro
¼ C Sriracha
1 C shredded sharp cheddar cheese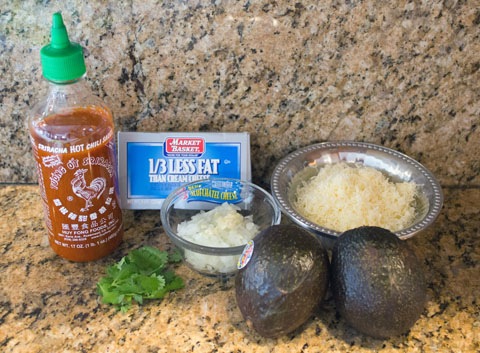 We started by making a guacamole with the avocado, lime juice, onion, and cilantro. We originally used 2 avocados, but ended up not needing all of it.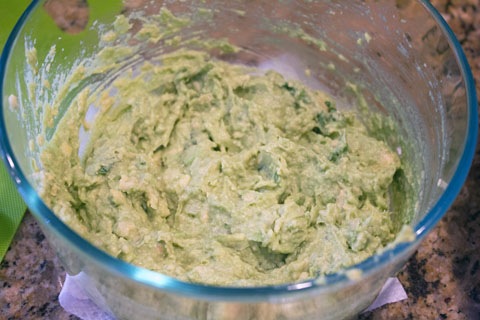 We put the cream cheese in a bowl.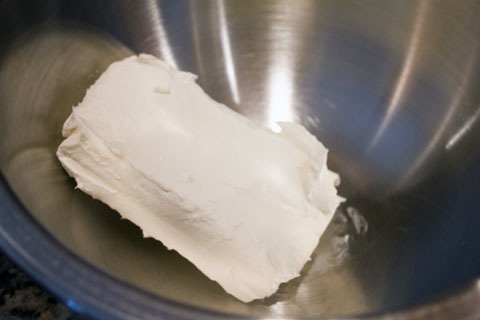 And mixed about ¾ C of the avocado mixture in. We stirred in about 1 T Sriracha and about ¼ C of the shredded cheese, too.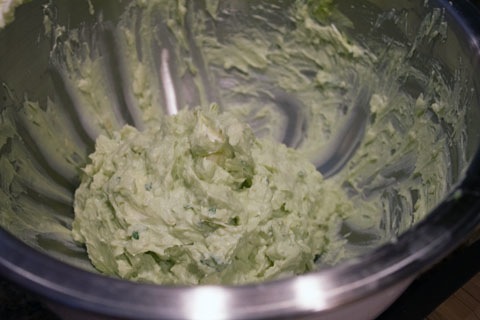 We popped it in the fridge to chill. Then we formed it into a ball and rolled it onto a plate with the rest of the Sriracha. Then onto another plate with the rest of the shredded cheese.
This one we served with tortilla chips.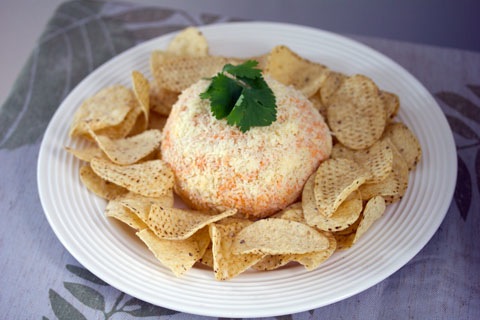 And finally, we decided to make a "dessert" cheese ball. You know, peanut butter, chocolate, mascarpone. All that good stuff!
8 oz. light cream cheese, room temperature
⅓ C mascarpone cheese, room temperature
⅓ C peanut butter
¼ C peanut butter chips
1 C mini chocolate chips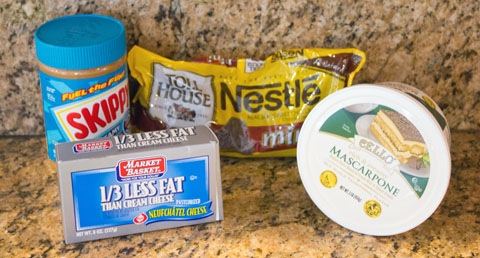 Mix all the ingredients except for the chocolate chips in a large bowl.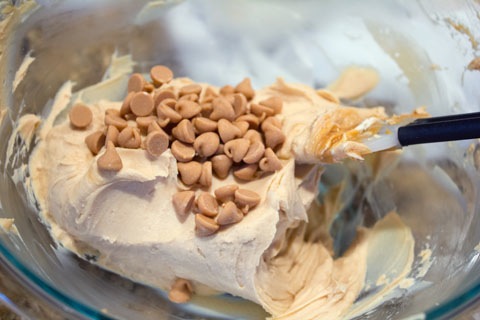 Put in the fridge to chill for a bit.
And then remove and form into a ball.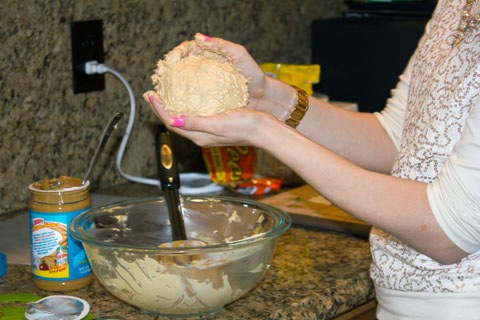 There's something oddly satisfying about forming various cheeses into a giant ball.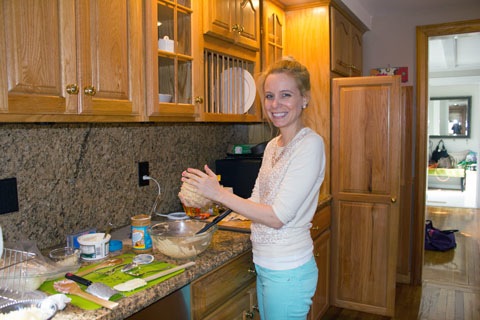 Then roll the ball in mini chocolate chips. We served this one with homemade banana chips (bananas sliced and baked for an hour). It was good, but we decided this cheese ball would have been even better served with something like Nilla Wafers. Or maybe even pretzels. You really cannot go wrong with peanut butter, mascarpone, and chocolate.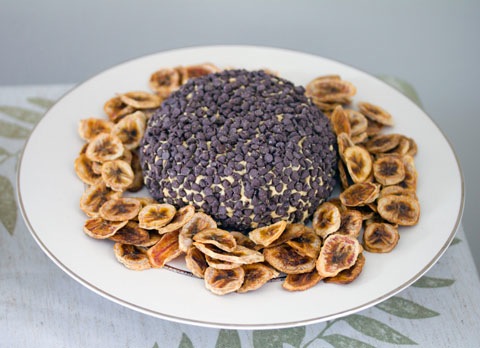 Chris, my brother-in-law, and my dad were all working on building Beth and Adam's deck and my mom came to hang out, too, so we set up a little cheese display and let everyone dig in.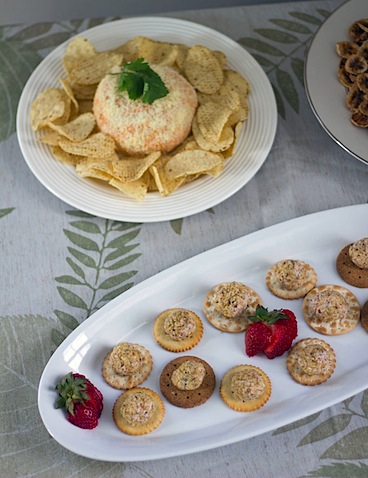 If this isn't a full-course meal, I don't know what is.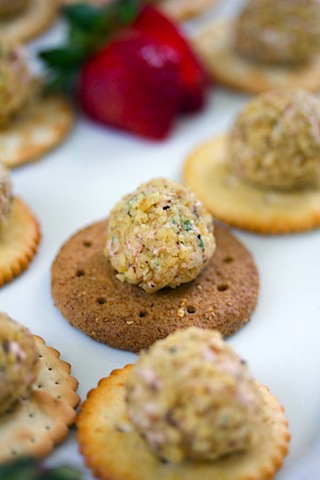 And now I think we're on so much cheese ball overload, we may never want to see one at a family party again. And let me just say, these ones didn't disappear quite as quickly as the one that may or may not have existed back when my mom brought my dad home to meet her family.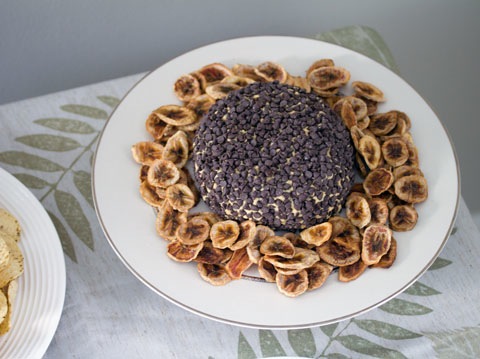 Let me guess… You probably won't be celebrating National Cheese Ball Day on Wednesday. You probably never have never even considered making a cheese ball, let alone three types in one day. But maybe, just maybe you'll see how versatile they are and add one to the spread at your next gathering?
OK fine. But I do know that I had the best afternoon in the kitchen with my sister, whipping up a food that has a little bit of family history. And really, that's the most important thing.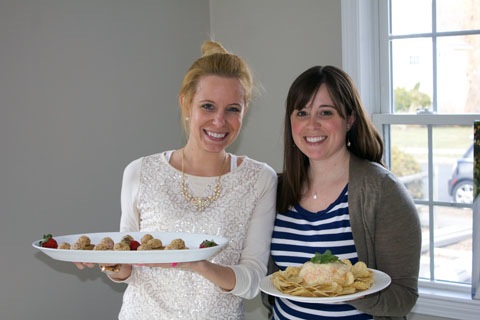 I hope you're all safe and with loved ones, celebrating the little things in life and the good in the world. Hug your family and your friends SO close today and always.
[Sues]