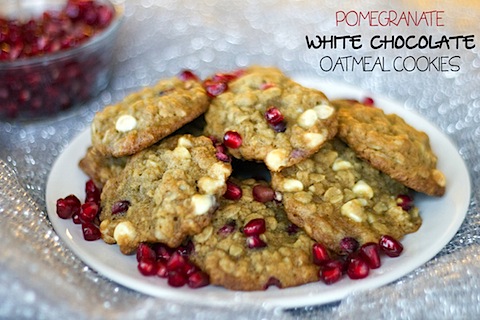 Do you go through food phases? I do. Sometimes they stick around FOREVER. And sometimes they just don't last. Lately, I've been obsessed with oatmeal cookies. Like forget chocolate chip, M&M, Oreos, anything… I want oatmeal. And I want raisins in my oatmeal cookies. I have no idea where this obsession came from, but I crave a good oatmeal cookie all the time. So, I made my own . And while I was so, so tempted to put raisins in them; I decided to go for pomegranates instead. A little bit healthier, a little bit sweeter, and a whole lot more pretty.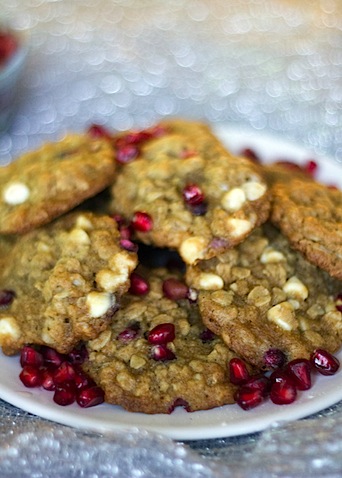 They also make for a much messier kitchen. But that's a different story for a different time.
Speaking of, have you heard that you can just whack a pomegranate and the seeds will come out? This is on my list of things I must try and also things that will likely make my kitchen a whole lot more messy. Oops.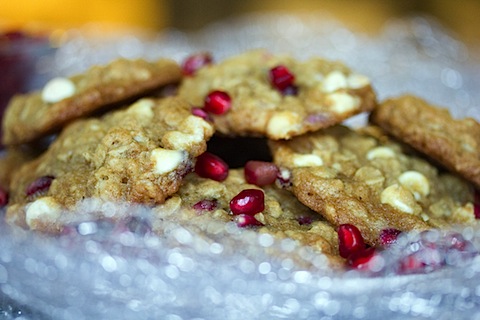 I loved these cookies because the pomegranate arils were like little bursts of awesomeness. And the white chocolate added the perfect touch of sweetness without taking away from the poms.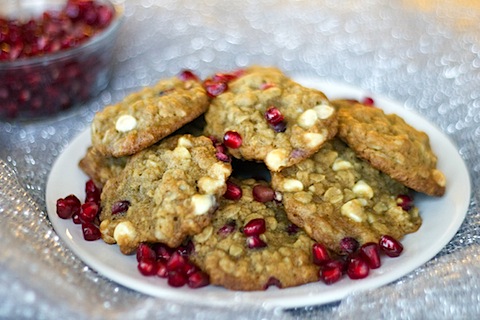 And like I mention in my Parade piece, since they're made with oats and pomegranates, they can almostttt be considered health food. Or breakfast? Yes, I'd eat these for breakfast.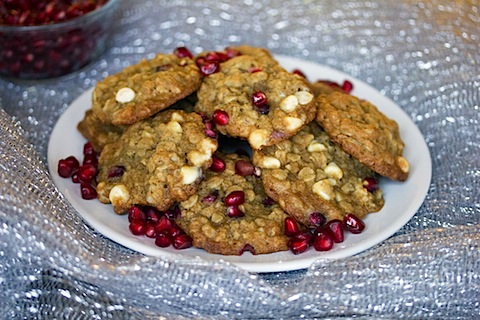 In fact, I may have already. But I think stuff like that is allowed for the entire month of December… It's the holidays and all. Candy canes are fair game, too. And Egg nog. Straight.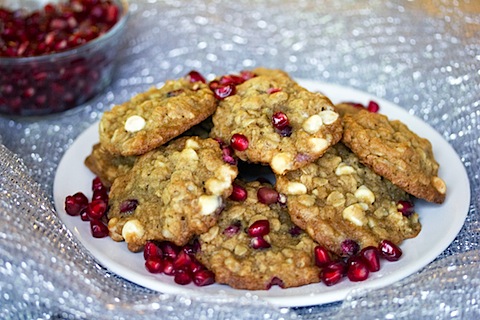 So, you see, these cookies are really probably the best option. I'm so good at rationalizing.
Check out my recipe on Parade's website and have a fabulous day!
Do you make excuses during the holidays?
[Sues]