If you know one thing about me, it's probably that I LOVE anything pumpkin. Wait, that would be really sad if that's all you knew about me, but really, that is how much I love pumpkin. Fall is my absolute time of year because I highly enjoy throwing on a fleece jacket and wandering around in the crisp weather with some pumpkin spice coffee. I'm so happy that the rest of the world is finally catching on and loving pumpkin as much as I am.
I am obsessed with this stuff: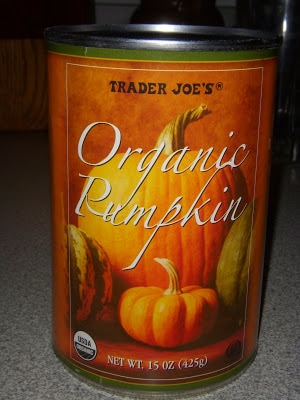 Anyway, what goes best with pumpkin spice coffee? Pumpkin pancakes obviously. I had a craving one evening and decided it would be the perfect breakfast for dinner. I loosely followed a pumpkin pancake recipe from Martha Stewart, but made a bunch of adjustments.
What you'll need to make my pumpkin pancakes:
1/2 cup all-purpose flour
3/4 C whole wheat flour
2 T sugar
2 t baking powder
1/2 t cinnamon
1 1/2 t pumpkin pie spice
1 C buttermilk
8 T canned pumpkin puree
2 T melted butter
1 egg
First, whisk the flours, sugar, baking powder, cinnamon, and pumpkin pie spice together.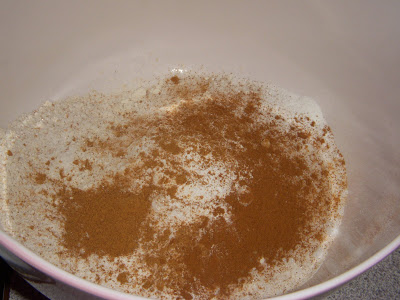 In a large bowl, stir together your buttermilk, pumpkin puree, melted butter, and egg.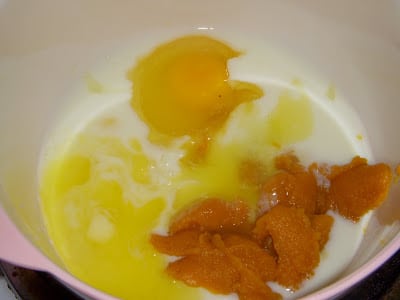 Now fold the wet mixture into the dry mixture. I'm not really good at folding, so I pretty much gave up and just gently stirred it together. Ehh, it worked just fine. I think the main point is not to stir or whisk it too much, but to make sure it's all combined.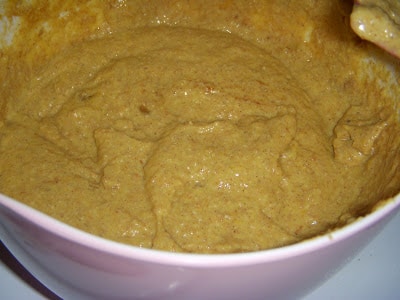 In a lightly buttered skillet, pour in about 1/4 C of batter for each pancake. I didn't measure mine and I think they were a bit bigger. Which equals better.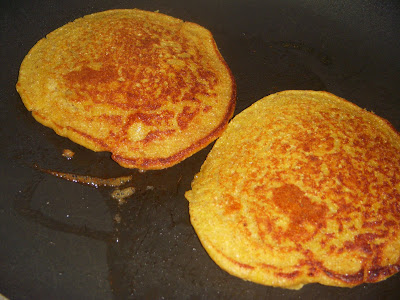 Keep going until you've used all the batter. I love the pretty orangey-ness of them!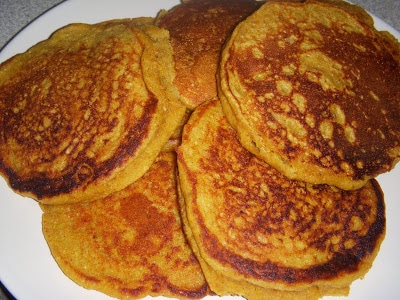 Now you're ready to serve them however you choose. Some people just like butter or syrup. But I had the genius idea of putting pumpkin butter on mine (also from Trader Joe's, which by the way is a pumpkin lovers heaven), with a little maple syrup too. I also whipped up a quick fruit salad. Nutmeg on top would also be quite nice.