I realize I won't make many friends in the blog world saying this, but I am not a yogurt person. OK, I actually have a love/hate relationship with yogurt. I love the idea of it and I want SO badly to like it, but it bores me to no end. Don't get me wrong, I always have yogurt in the fridge, but it often goes bad before I get in the mood to eat it (yes, I do need to be in a yogurt mood to eat it). The coming of Greek yogurt helped a bit and I do enjoy Chobani Pomegranate or Pineapple yogurt more than I've ever enjoyed yogurt before. But it's still yogurt. And yogurt just doesn't excite me.
However, Erica at Itzy's Kitchen often posts photos of the yogurt parfaits she eats and they always look so delicious to me. And they actually make me wish I would crave yogurt every morning instead of something like, you know, eggs benedict. But I'm just an eggs benedict kinda gal, and that's a fact I'm just going to have to live with. Trust me, I've come to terms with it.
Then I saw Pumpkin Quinoa Parfaits on the blog of How Sweet It Is (if you love sweets, this is your blog!) And I could not get them out of my head for days. Me! With yogurt stuck in my head! It was totally unheard of. So much so, that I knew I had to make some version of the parfaits. At the very least, it would get visions of yogurt out of my dreams, right?
Pumpkin Quinoa Parfaits (serves 2):
• 1/4 C dry quinoa
• 2 C plain Greek yogurt
• 1 C pumpkin puree
• 2 t pumpkin pie spice
• 2 t cinnamon (separated into 1 t and 1 t)
• 1/2 C graham cracker crumbs
• 1/4 C pecans (optional)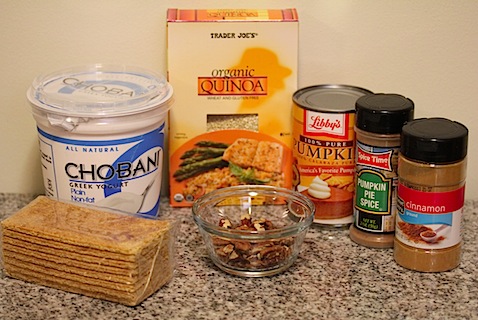 Cook your quinoa according to directions. I had to rinse mine and then boil 1/2 C of water with 1/4 C dry quinoa. Once it came to a boil, I lowered it to a simmer, covered it, and let it cook for about 10 minutes.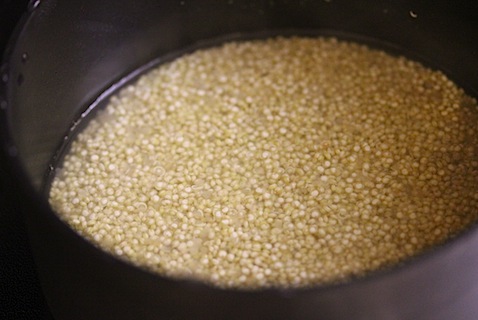 In the meantime, get your yogurt on. Mix 2 C of plain Greek yogurt with 1 C pumpkin puree, 2 t pumpkin pie spice, and 2 t cinnamon.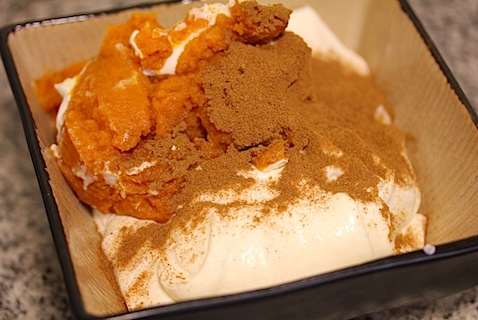 Mix it all up. Hi, you just made pumpkin yogurt. Congratulations.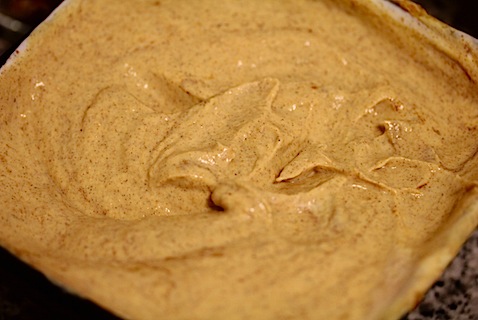 Then smash your graham crackers. I did mine in a plastic bag, so I didn't have to get out the food processor or anything crazy like that.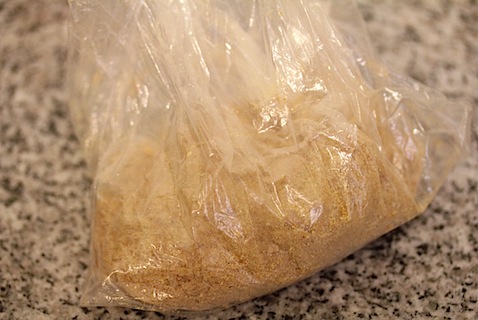 Oooh look, the quinoa is done! Add your 1 t leftover cinnamon to it. Then pop it into the fridge to let it cool. It should only take about 5-10 minutes.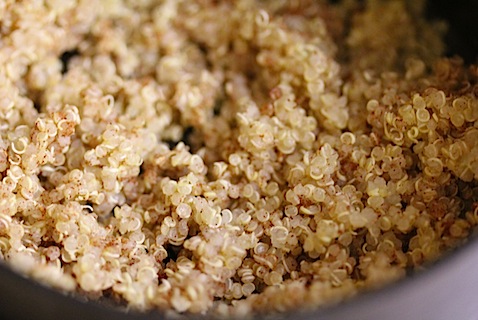 Now get out whatever glass you want to use (or bowl if you're not going for presentation!) and start the layering. Put 1/4 C graham cracker crumbs in the bottom of the glass.
Then add a layer of 1/2 C of pumpkin yogurt.
Then half of the quinoa.
Then another layer of 1/2 C pumpkin yogurt.
Sprinkle pecans over the top. And more cinnamon, too, if you so desire.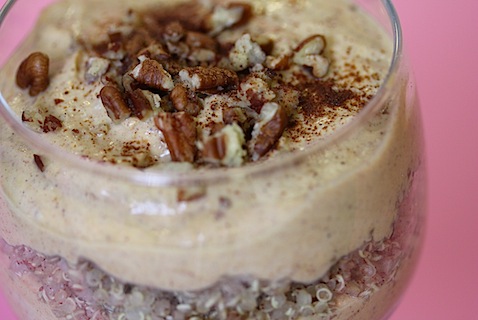 Isn't it pretty? Obviously why I was so attracted to it in the first place! Of course, you don't have to even use measurements if you don't want to.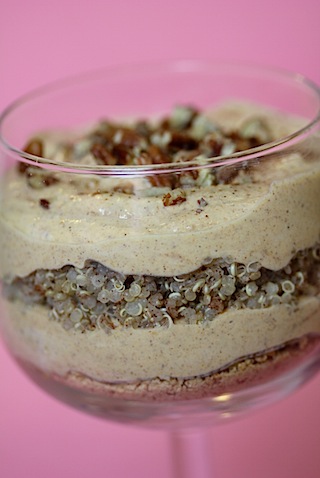 The next day, i just gobbled up some leftover pumpkin yogurt and quinoa mixed together. And I totally enjoyed it. I enjoyed yogurt.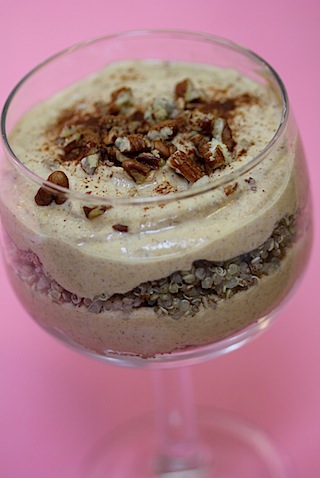 If I ever open up a little brunch spot (which is totally one of my dreams), I'll most definitely be serving this in the fall months. It's SO simple, but amazingly beautiful and seasonally tasty. Plus, it's nice and filling.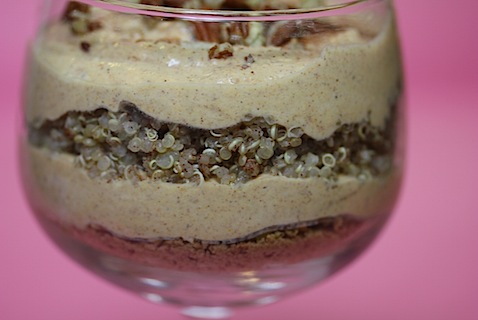 And I actually feel quite inspired to try other yogurt parfait creations. Making this yogurt parfait did not, in fact, get yogurt out of my head. It actually made my head practically explode with yogurt parfait ideas. Candy cane. I need to do a candy cane parfait.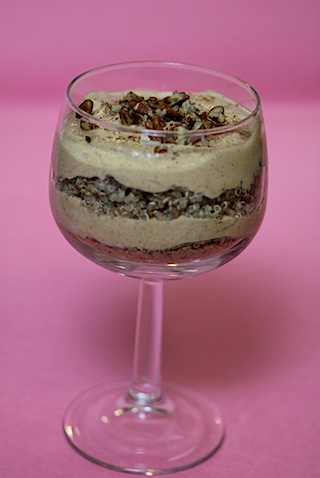 I'm sure it didn't hurt that I was eating my yogurt parfait out of a wine glass. Does it ever?
Are you a "yogurt person"? What's your favorite kind?
[Sues]