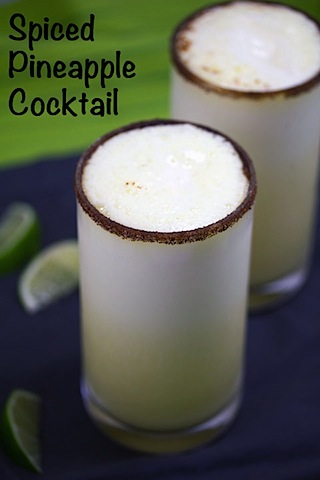 It's Friday. We've got a long weekend waiting for us on the other side. And it's going to be 90-something degrees here in Boston. Does it get any better than this? I seriously think not. My biggest problem right now is that my nail polish is out of control chipping and my email is bursting with emails about all the sales at the outlets this weekend (but that's not really a problem since I am planning on using each and every one of them. It would be rude not to). Other than that, I'm in an absolute zen-like state dreaming about 3 days of nice weather, freedom, and happiness. And cocktails, too. I might indulge in a little rum punch at Barnacle Billy's this weekend and I'm sure I'll whip up a drink or two in my downtime.
But I'm starting off Cocktail Friday with a Martha Stewart original drink. Her Spiced Pineapple Cocktail intrigued me from the start mainly because of it's frothy, smoothie-like appearance and chili rim. I mean there's chili powder ON the glass. How could I resist that? I'm glad I didn't because one sip and I was in love. This tequila-based drink will likely be on regular rotation in my kitchen.
Spiced Pineapple Cocktail (serves 4):
From marthastewart.com
Print this recipe!
1/3 C fresh lime juice (about 3 limes)
3 T honey
1 C pineapple juice
2 C fresh or frozen pineapple, cubed
1/4 C triple sec
1/3 C tequila
2 C ice
1 T chili powder
1 T sugar
1/2 t salt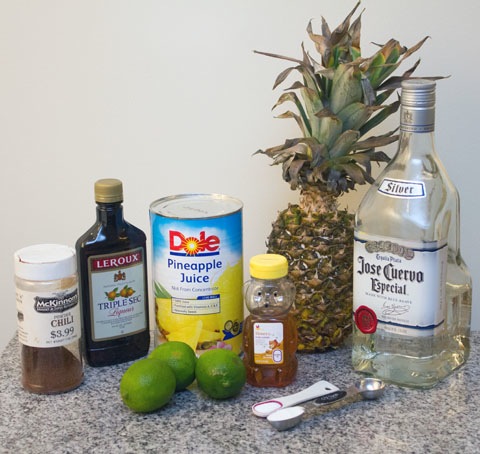 Start by putting your lime juice and honey in a blender. I used my Vitamix because it's a super machine that blends up a mean smoothie. I use it whenever ice crushing is involved.
Blend the lime juice and honey together.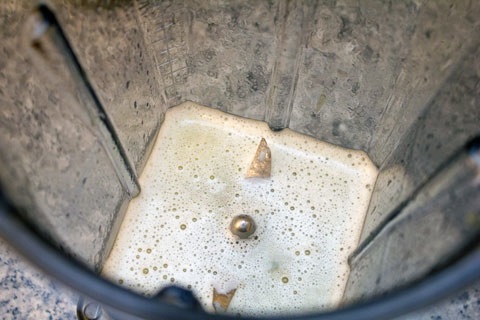 Add the pineapple juice, pineapple, triple sec, tequila, and ice to the blender.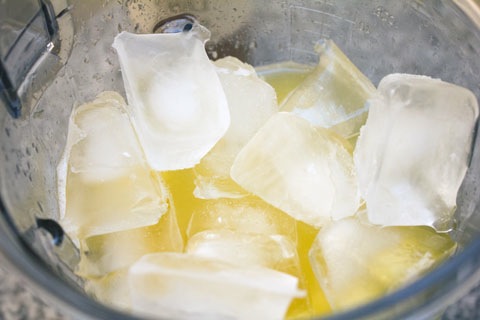 And blend until smooth and frothy. Love it!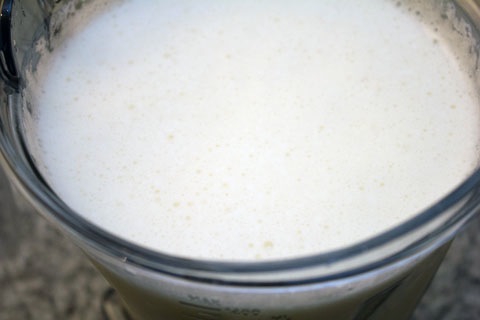 In a shallow bowl or plate, combine chili powder, sugar, and salt. Rub a lime along the rim of your glasses and dip glasses in the spice mixture.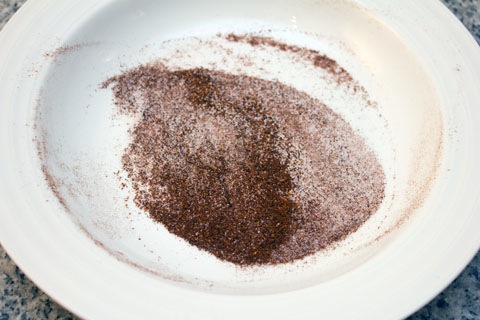 You might need to blend your drink a little bit more. I found that when I let it sit to blend my spice mixture, the drink settled and separated in a major way. I wanted it frothy again. Once it was, I poured it in my glasses.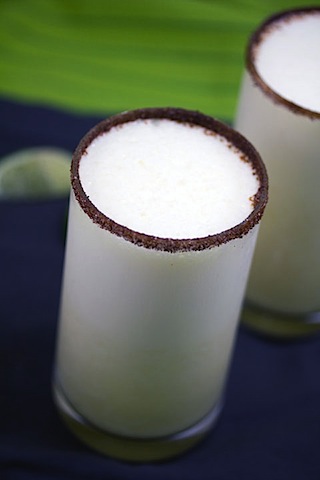 And served them up. Clearly I've caught the Mexican bug this week. OK fine, I have a serious Mexican food addiction that I really don't see going away any time soon. Of the 10 most recent recipe ideas I've jotted down on my must-make list, 8 of them have avocados in them. I've always like avocado, but right now I'm pretty sure I'm addicted. I don't want to enter a 10-step program. I'm too happy this way. Just know, you're very lucky this drink does not contain an avocado.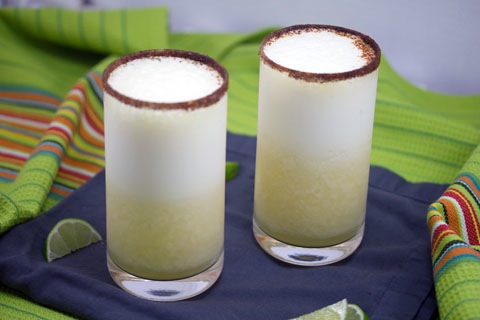 But Mexican is an incredibly versatile cuisine and this drink is solid proof. Tequila, chili powder, and pineapple? Such an amazing and unexpected combination.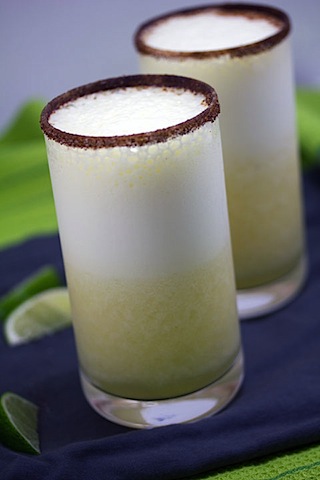 I would describe this as a kind of pineapple daiquiri. A pineapple tequila daiquiri. Nothing wrong with that.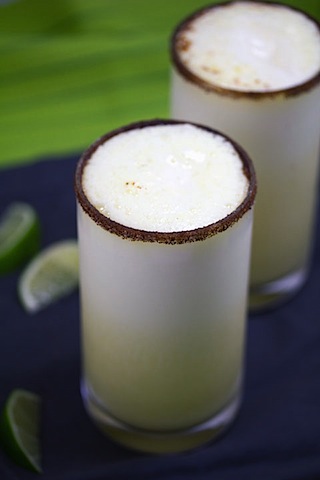 But my favorite part was the spicy, salty, sweet rim of the glass. Every single sip I took gave a spicy kick; but not in an overwhelming way at all. It was a fantastic contrast to the cool fruity drink. I want to put this spice mixture on all my drinks from now on.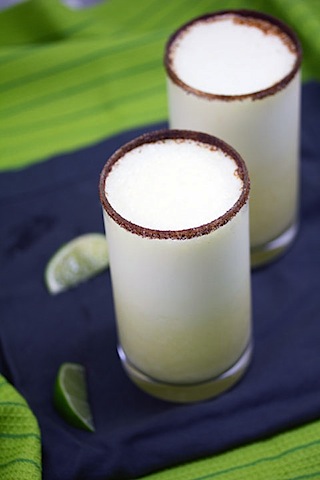 You should definitely be enjoying a spiced pineapple cocktail on the last official weekend of summer. Whether you're on a mini vacation, at your home pool, or simply inside for the weekend getting some fall cleaning done, this will make you feel like you're in a tropical paradise.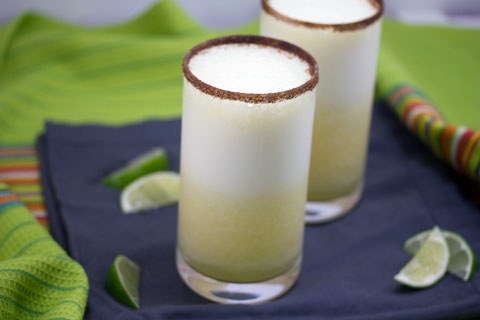 Do you get three days off this weekend? What are you up to? And more importantly, what will you be sipping on?
[Sues]