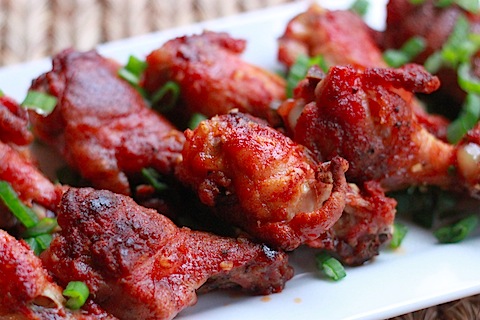 Wings. Oh, delicious wings. Put a pile in front of me and they'll be gone in a matter of minutes. Especially while watching football. And with the Super Bowl right around the corner (GO PATS!), what better time to share this finger-lickin-good recipe for some spicy wings? This recipe combines all of the key elements to create the perfect wing: crispy, spicy, sticky, and the kick of ginger provides just the right amount of uniqueness from the other, more traditional, party wings.
Spicy Ginger-Honey Wings
Print this Recipe!
Adapted from Food & Wine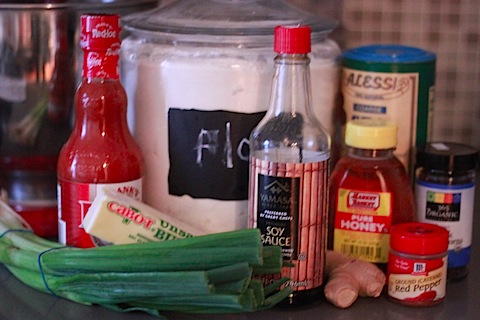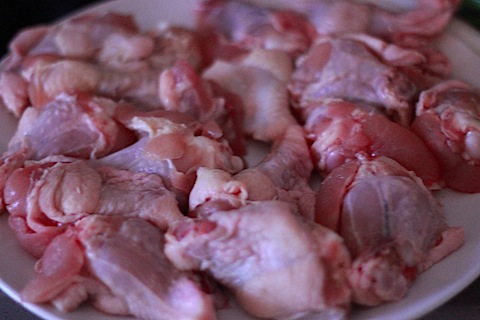 • 2 tablespoons all purpose flour
• 1 teaspoon salt
• 1 teaspoon freshly ground pepper
• 1/4 teaspoon cayenne pepper
• 2 pounds party wings (wingettes and drumettes), patted dry
• 2 1/2 tablespoons Frank's Red Hot sauce
• 2 tablespoons unsalted butter, melted
• 1/2 tablespoon soy sauce
• 2 tablespoons honey
• 2 tablespoons fresh ginger, minced
• 2 tablespoons scallions, thinly sliced
Preheat oven to 500 degrees. Line a baking sheet with foil and spray with vegetable oil.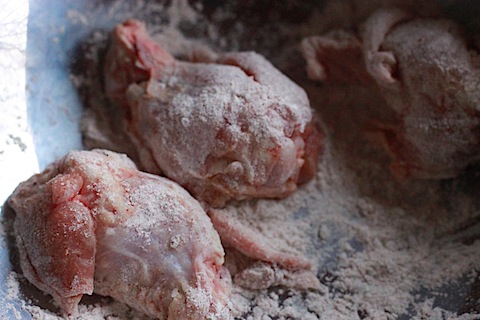 In a medium bowl, start by combining your dry ingredients: flour, salt, pepper, and cayenne pepper. Now, add the chicken to the bowl the the flour mixture and toss to coat.
Arrange the chicken on the baking sheet in a single layer and spray with vegetable oil. This part really helps with getting the chicken nice and crispy, so don't skip this step!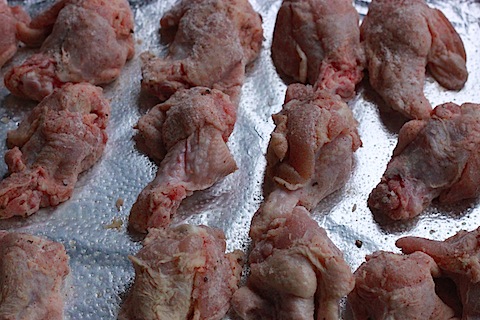 Bake the chicken for 45 minutes, turning twice, until browned and crispy. Since the oven is at 500 degrees, things can get kind of smoky in the oven, so just keep an eye on them 🙂
While the wings are in the oven, begin preparing the sauce. In a medium bowl, add the hot sauce with the butter, soy sauce, honey, and ginger.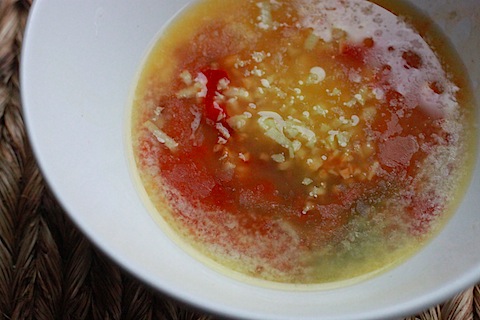 Lightly whisk the sauce together to combine all of the ingredients.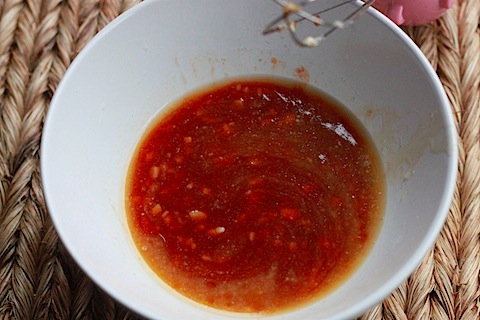 When the chicken is finished baking, using tongs, dip the wings into the sauce to coat each. As you take each wing out of the sauce, arrange it on a platter.
Garnish with scallions and serve piping hot with plenty o' napkins!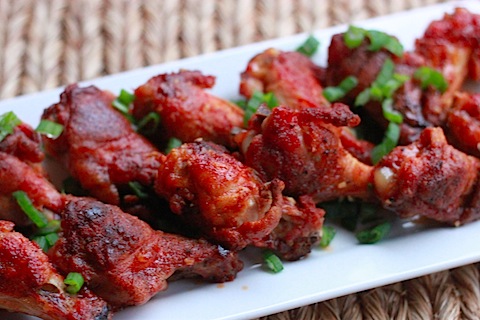 It was actually kind of frightening how good these were. I even started to question my level of self control as I kept going back for more.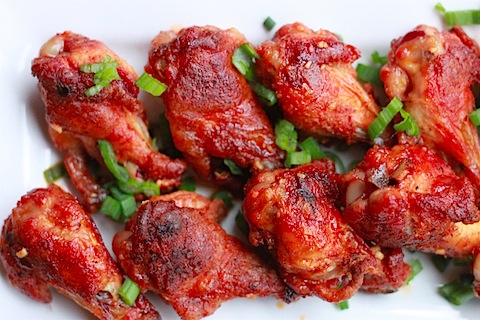 So, what I'm trying to say is, if you make these for the Super Bowl, and you're watching the game with more than one person (yourself), definitely make a couple batches, because they'll go very, very quickly!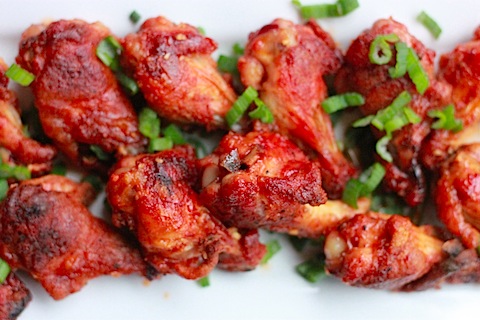 Have fun watching the BIG game while watching (and rooting for!) this pretty little thing: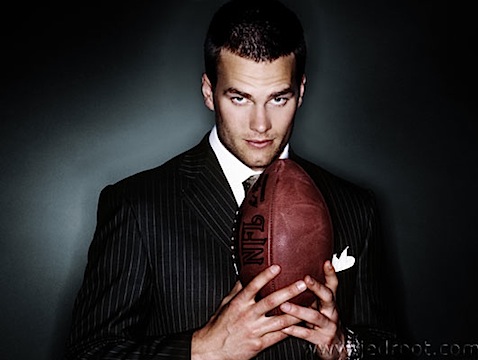 and eating these spicy little things: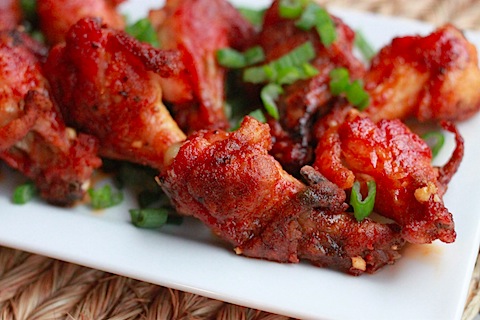 What are you planning on making for this year's Super Bowl?
Pin It

[Chels]