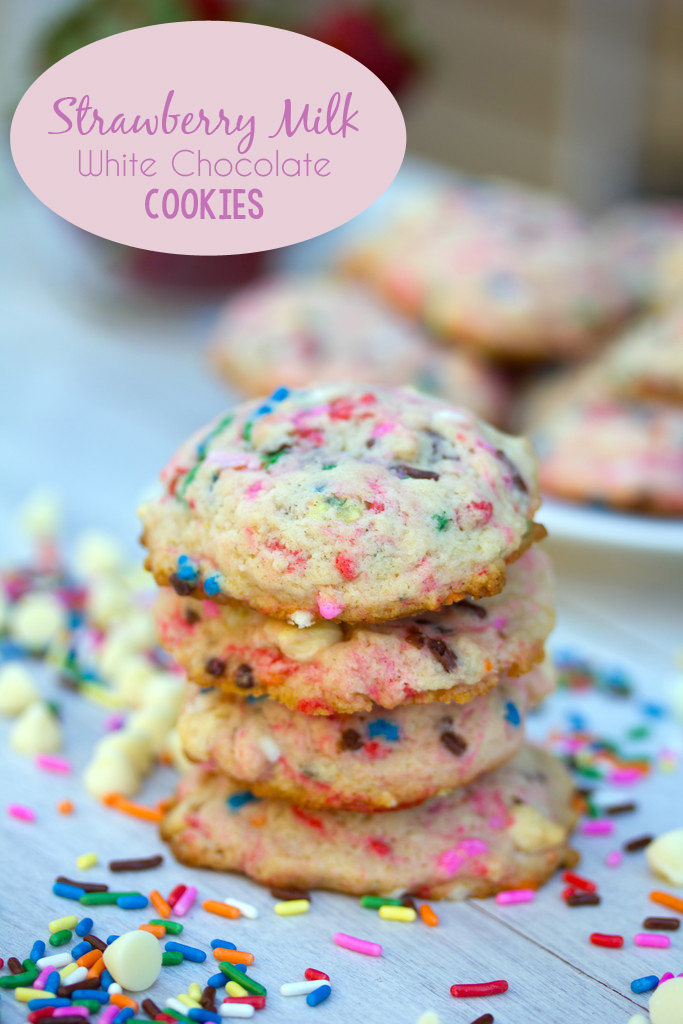 I have tiered levels of cold weather clothing. Like coats for pretty much every potential temperature. And every year I have an inner battle over when it's time to transition to the next level of coat. I'm currently battling with myself over whether it's time to get out my winter coat. To be clear, it's really an early winter coat… Puffy, but short and compact. It's not to my knees and massively bulky like what I call my "blizzard" coat. The main issue is that I leave for the train at 6:15 a.m. and even if the day ends up relatively warm, it's always freezing at this hour. But still, this is New England… It could be 70 degrees one day and 34 the next. Once I take the coat out, there's no turning back. It's rough.
But not so rough that a few pink cookies with sprinkles don't brighten things up, of course. I made these Strawberry Milk White Chocolate Cookies for my latest Parade magazine recipe post and just thinking about them makes me happy.
I know it is no longer strawberry season. I have come to terms with the fact that we're focused on squash and brussels sprouts right now. And that temperatures are rapidly dropping. And the winter coat conversations have started in my head.
But I really couldn't resist. After all, pink foods don't really exist in the winter, do they? It's a shame. It's bad enough I have to go about a million months in winter coats… don't take my pink foods away! (OK fine, I guess I'll count pomegranates for saving my winter on that one… Pomegranate milk would indeed be pink. Hmmm).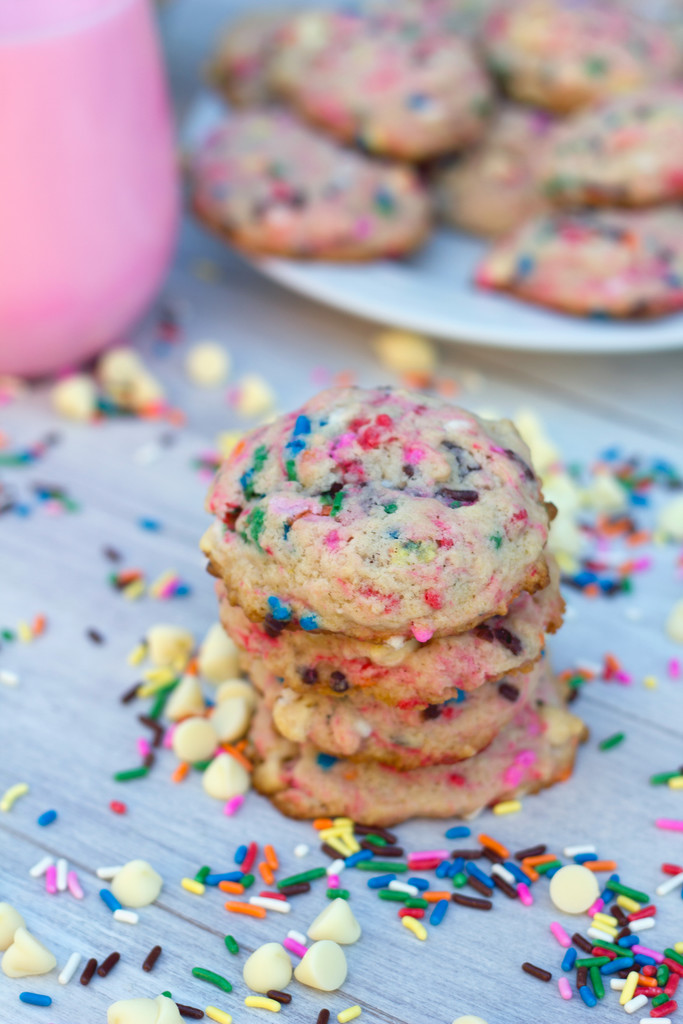 Plus, you could totally use frozen strawberries for the milk. Or you could even purchase store-bought strawberry milk in a pinch. I know you; you will find a way!!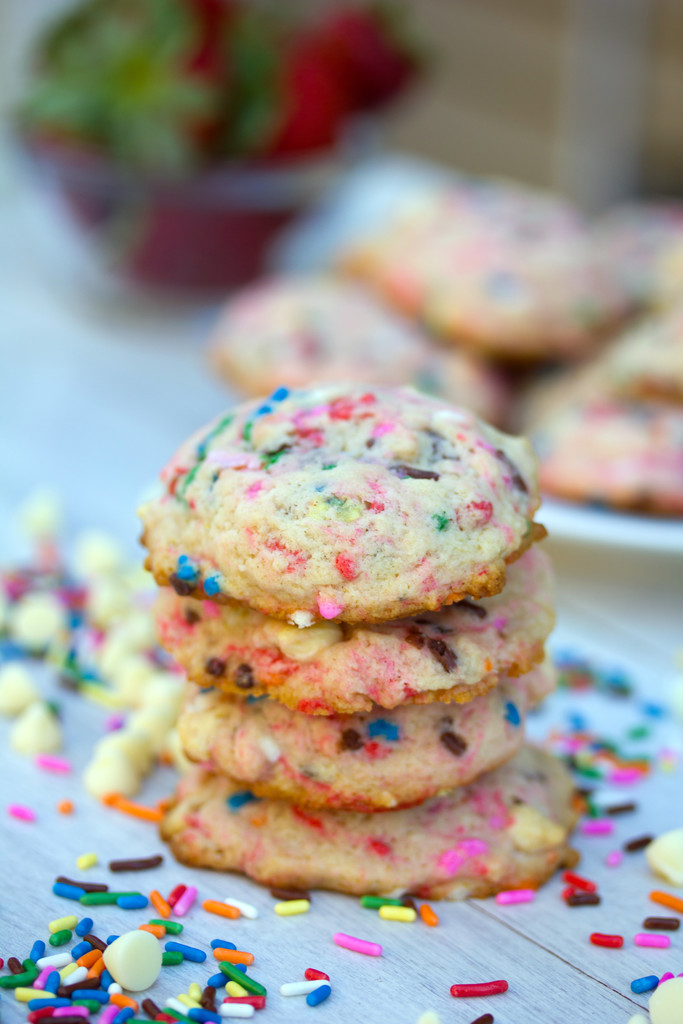 I made this fresh strawberry milk for the first time last year. And I think about it all the time. That's saying a lot, considering I'm not a huge milk drinker. But the milk is just my ideal way to feel like a kid again.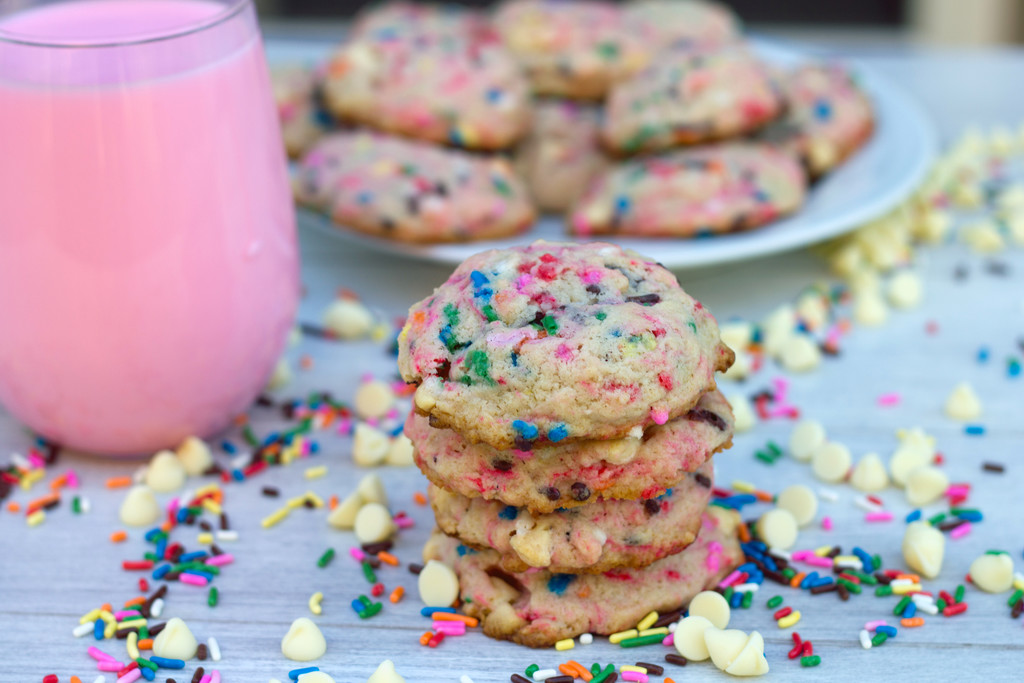 When added to the batter, the cookies are given just a slight strawberry essence. It's not overpowering at all, but you can definitely tell there's something special going on. If you couldn't already tell by the extreme amount of rainbow sprinkles. No, I have no shame.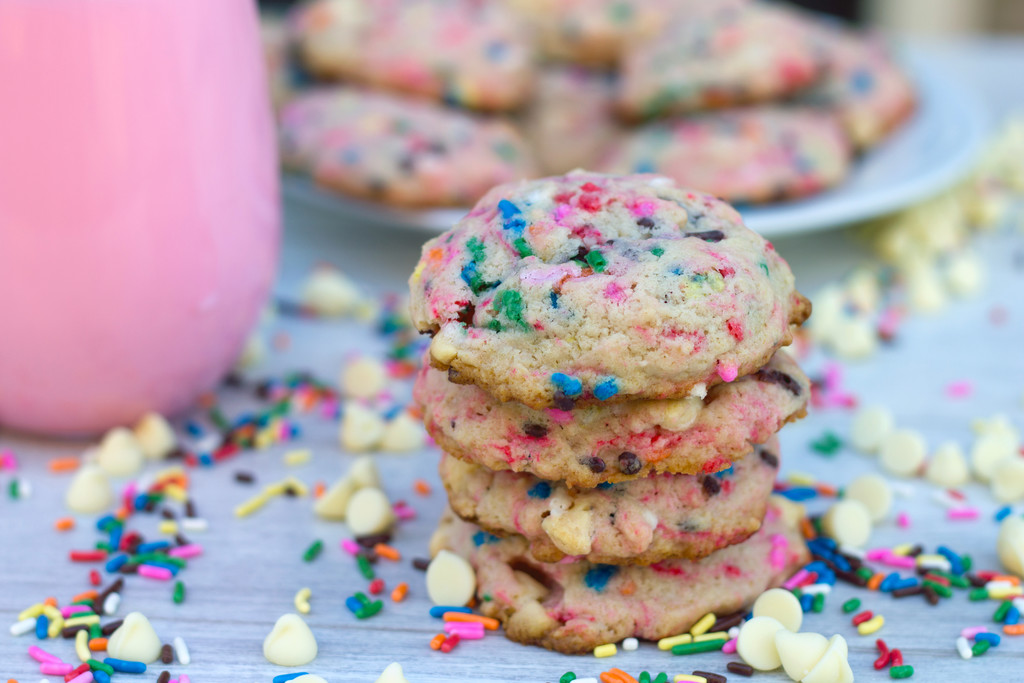 I also choose dark chocolate over white chocolate almost EVERY single time. But the thought of strawberries and white chocolate made me swoon so much, I couldn't resist.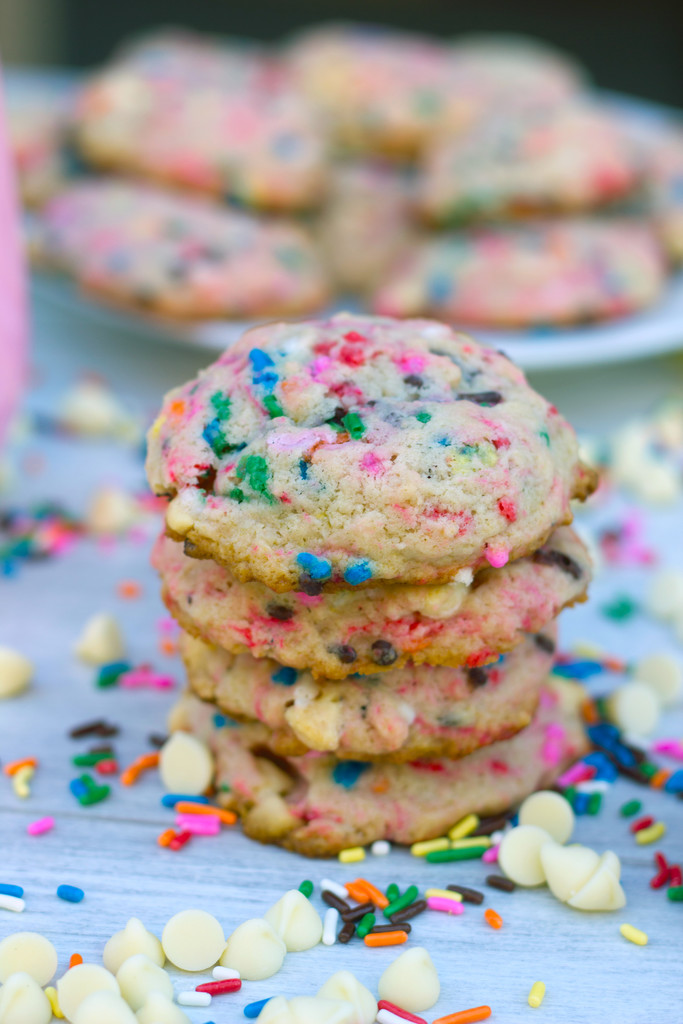 Clearly, I'm in denial about the seasons here. And instead of getting my winter coat out of the closet, I'm about to put a sundress and sandals back on.  But hey, it's going to be a long winter, so we need to do whatever gets us through. Back to our original orange scheduled programming tomorrow I'm sure…
Check out my Strawberry Milk White Chocolate Cookies over at Parade magazine's website if you need a little brightness in these increasingly cold days!
Do you have winter coat turmoil, too?
[Sues]