When is strawberry season? It depends on where you live. But this post will answer all your questions and give you some great ideas for how to use those fresh in-season strawberries!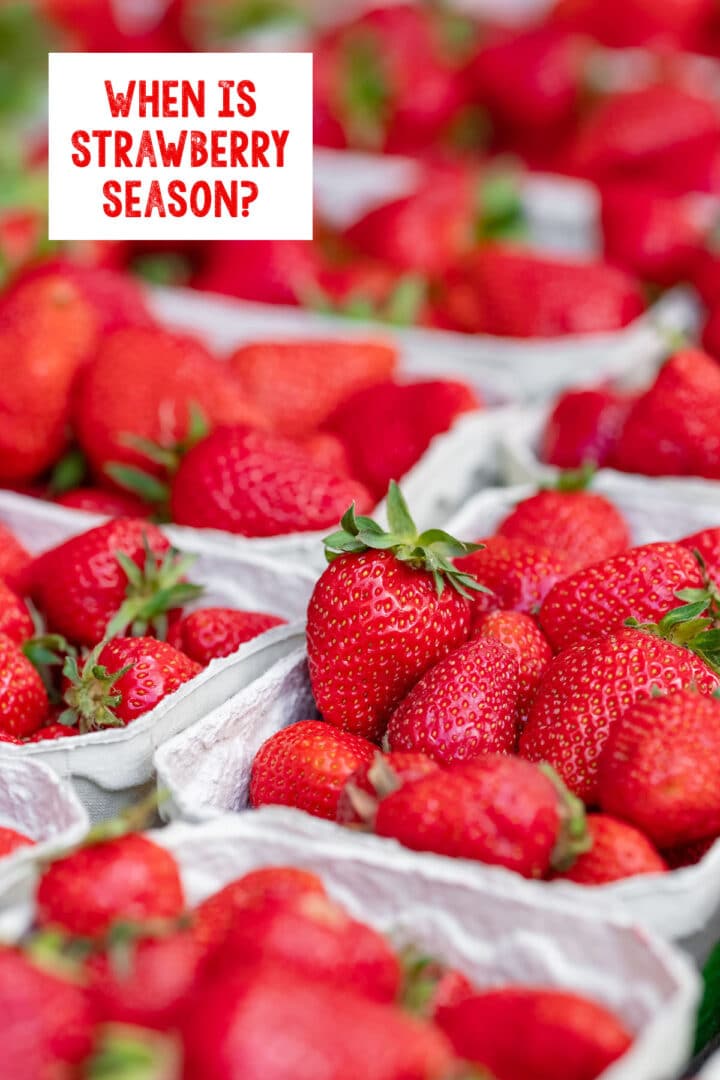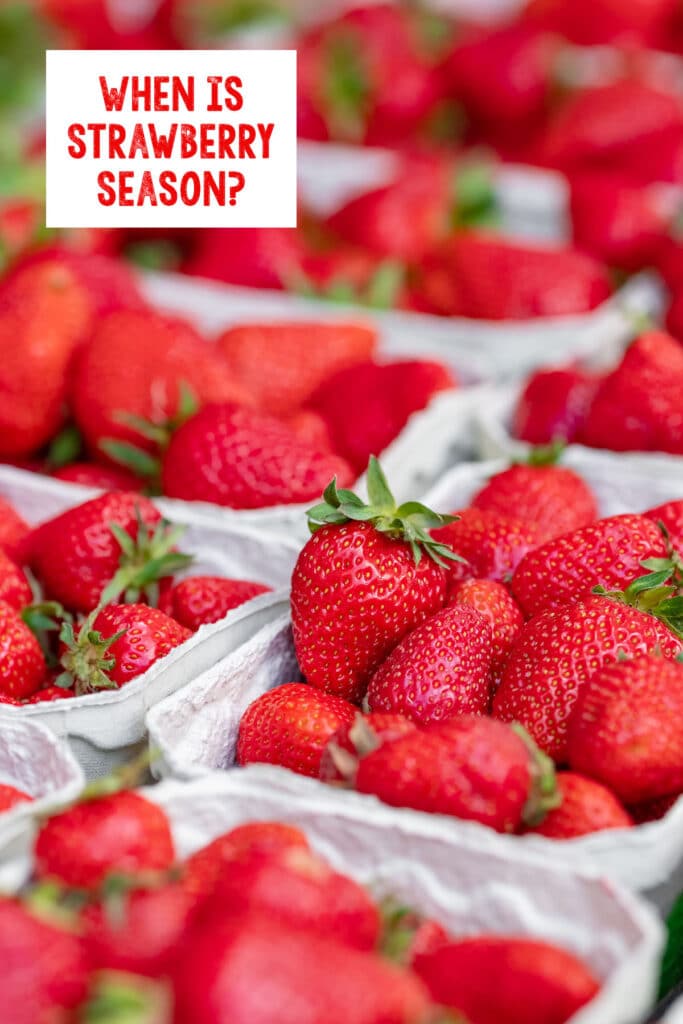 Jump to:
It's the most wonderful time of the year! Some use those words to describe the Christmas season. But I use them in reference to strawberry season!
Of course, many of us live in places where we can get strawberries year-round. But they're also generally fresher, tastier, less expensive, and are more environmentally friendly when enjoyed in-season.
Strawberries are the most widely grown fruit crop and definitely one of the most popular fruits here in the United States. There's so much you can do with the vibrantly red berries and there's nothing quite like an in-season strawberry!
🍓 When is strawberry season?
Since there are so many different varieties of strawberries and they are grown all around the country, the technical strawberry season depends on where you live.
But primetime for strawberries in much of the country is in June, right at the end of spring and the start of summer. That's why once the weather starts to warm up, many of us start craving the delicious red berries!
However, if you live in a warm-weather state like Florida, strawberry season actually begins at the end of November and runs through early April (source).
On that same note, in California, the season typically runs from January to June (source) and in Texas from late February to late May or early June (source).
In some states in the Northwest, like Oregon and Washington, strawberries may be ready in mid-May.
But in much of the midwest and in New England, you'll likely have to wait until June for peak strawberry season.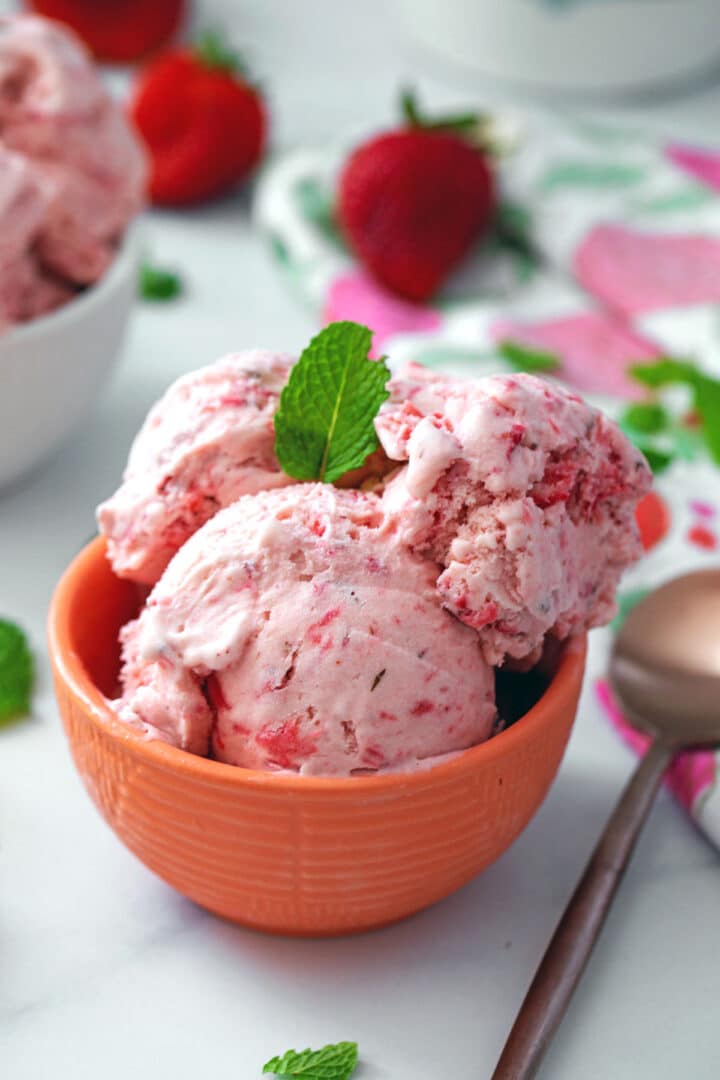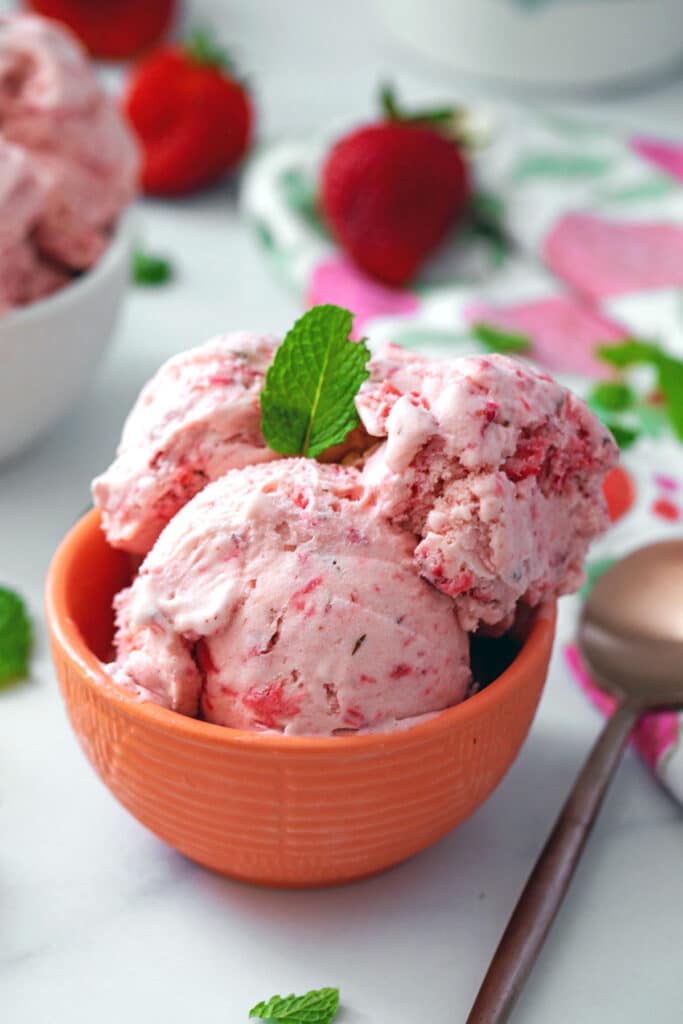 👩‍🌾 When is strawberry picking season?
One of the best ways to enjoy strawberries is to head to a local farm and pick them right off the plants. So, when should you plan to visit the farm to pick up a basket and start picking?
Because peak strawberry picking season depends on where you live and strawberry variety, I recommend checking with your local farms to see what they recommend based on where they are and what kind of strawberries they're growing.
There may also be other factors involved, like weather variations and crop size, so it's best to keep checking leading up to when you want to plan your visit.
At some farms, strawberry picking may only last for a couple weeks, while at others it may last a month or more.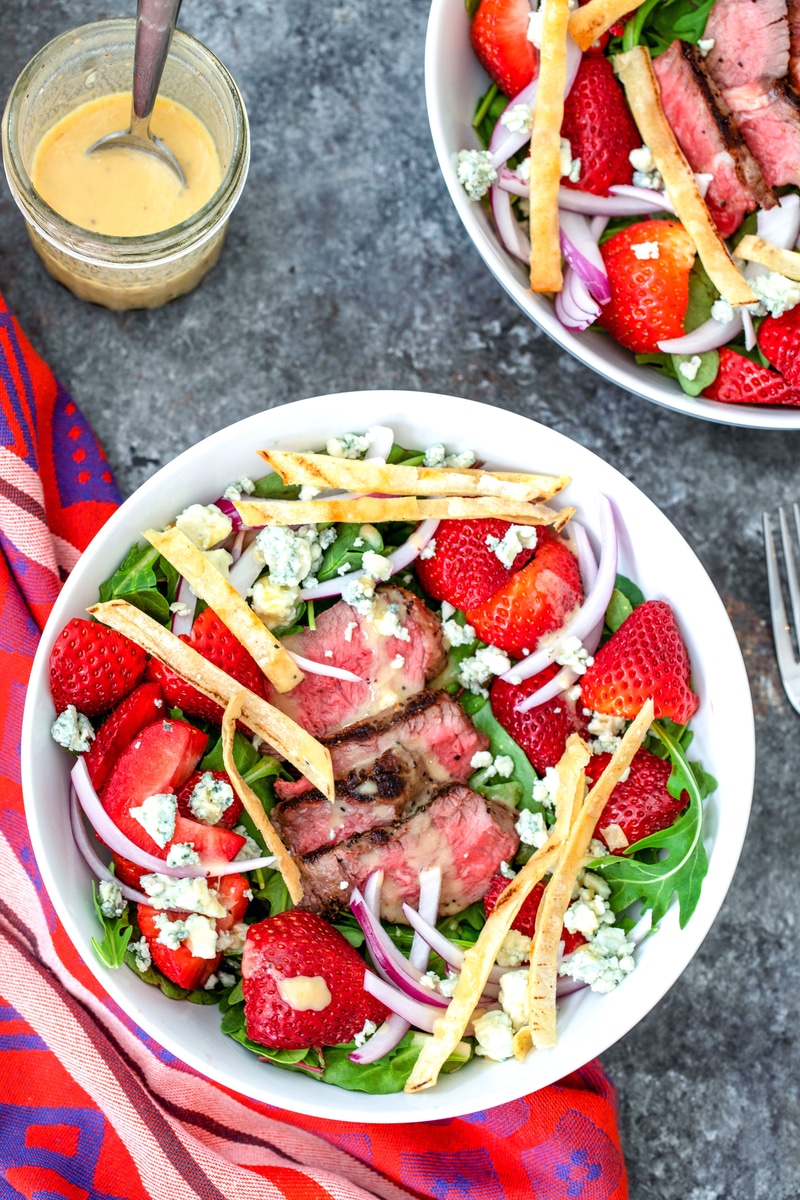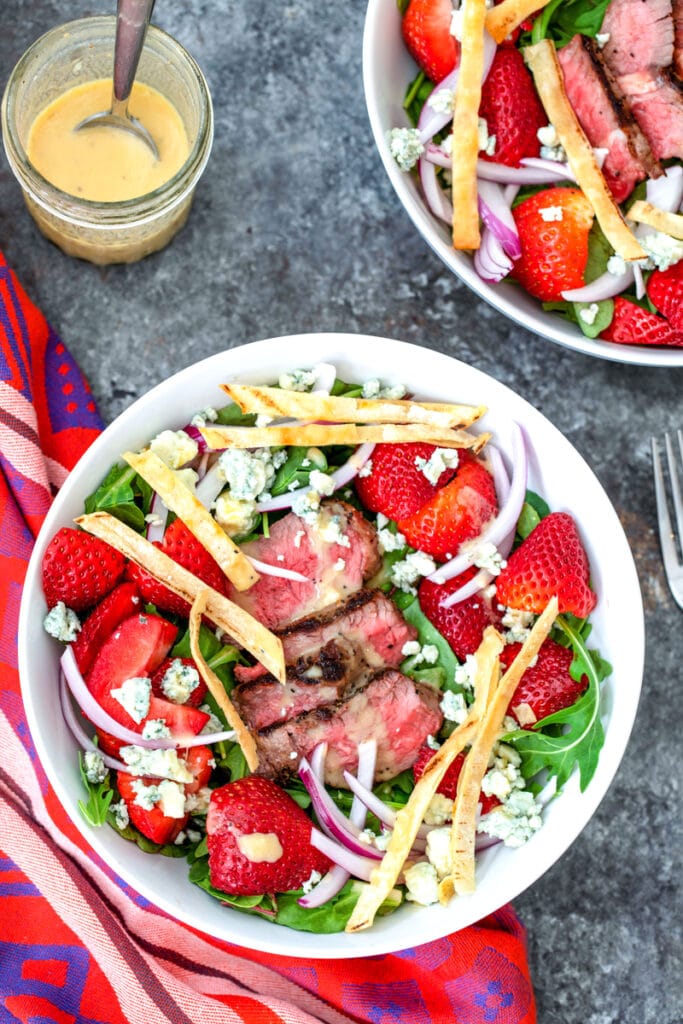 🚛 Can you eat strawberries out of season?
Definitely! We live in an era where it's possible to get nearly anything we want at nearly any time. Many of us (especially those of us living in the United States) are very lucky that way. It's rare that I go into my grocery store and don't see strawberries available.
But! There are lots of benefits to eating local, in-season produce when you can. Your strawberries will likely be less expensive when you eat them during the peak season. This is because they can more easily be grown locally and it takes a lot less energy, time, and resources to get them to you. This also makes them much better for the environment!
Strawberries will also be a whole lot fresher when enjoyed during peak season. Which means they'll likely be juicier, more vibrantly colored, and tastier.
There are also lots of downsides to eating produce out of season and if we all tried our best to eat in-season produce as much as possible, we'd be doing the environment a huge favor.
It can often be quite a trek for strawberries to make their way to you in the off-season, especially if you live in a cold-weather area. The berries must be kept in stored in containers that keep them cold as they're transported to you. According to Spoon University, "artificial cooling is responsible for 15% of electricity consumption worldwide, and fridge-trucks use 25% more fuel than the average truck."
In order to reduce our carbon footprint, it's best to enjoy in-season produce when possible.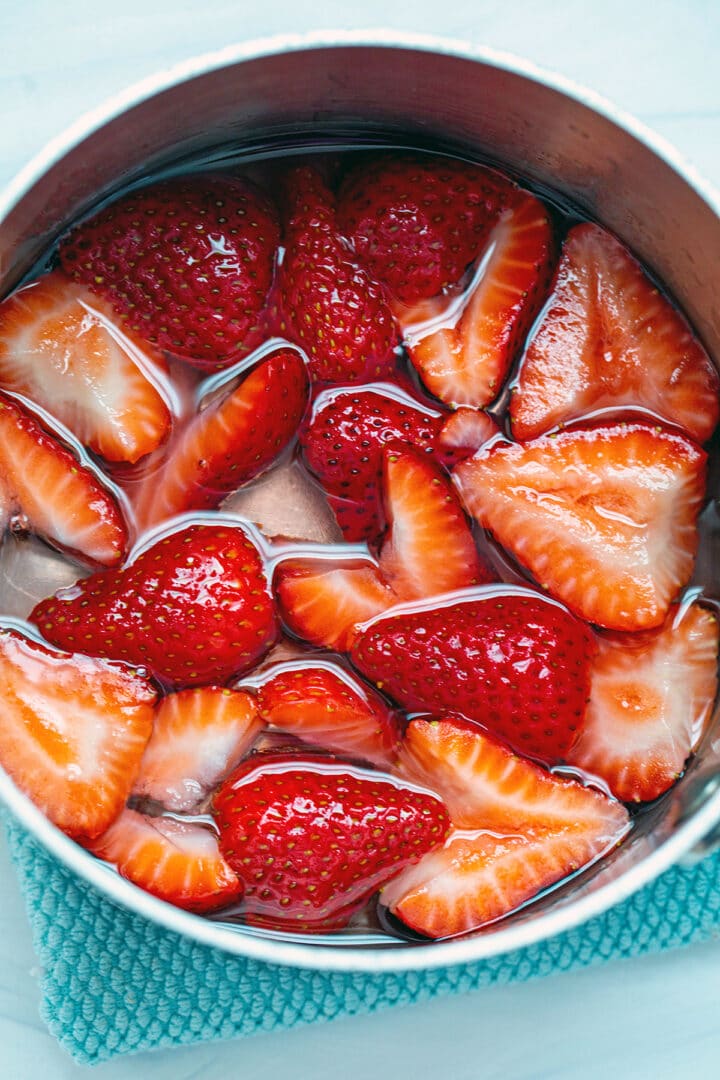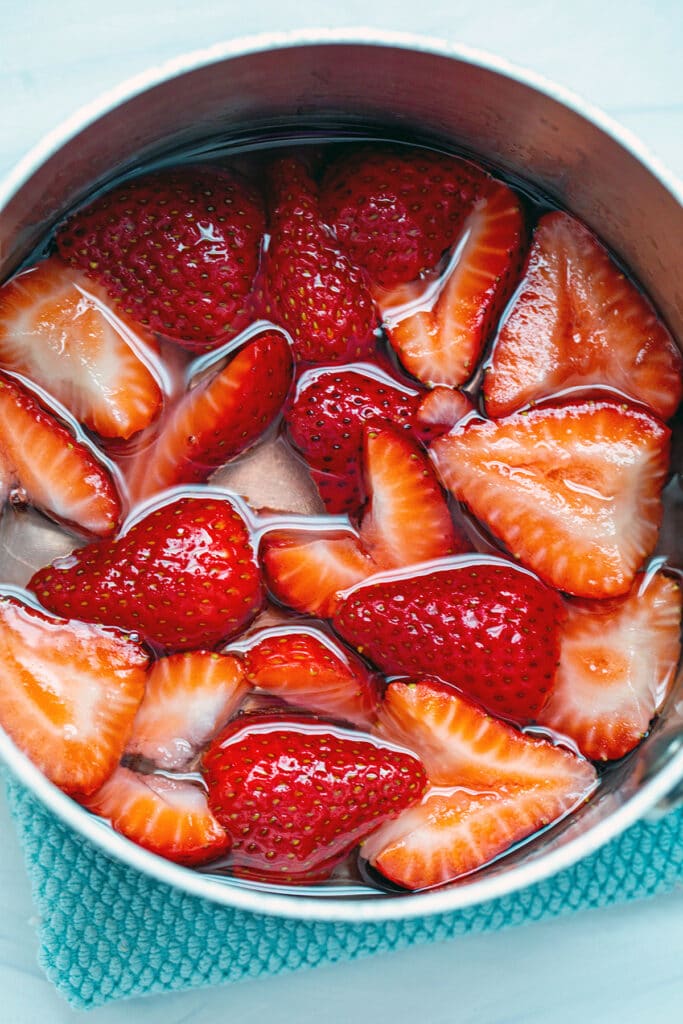 😍 How to tell if strawberries are ripe?
It's easy to tell when a strawberry is ripe because the berry will be vibrantly red in color with fresh green leaves. Strawberries vary widely in size, so bigger isn't necessarily bigger.
Once you pick a strawberry, it won't ripen anymore, so when you're purchasing strawberries, make sure you look for vibrantly red berries.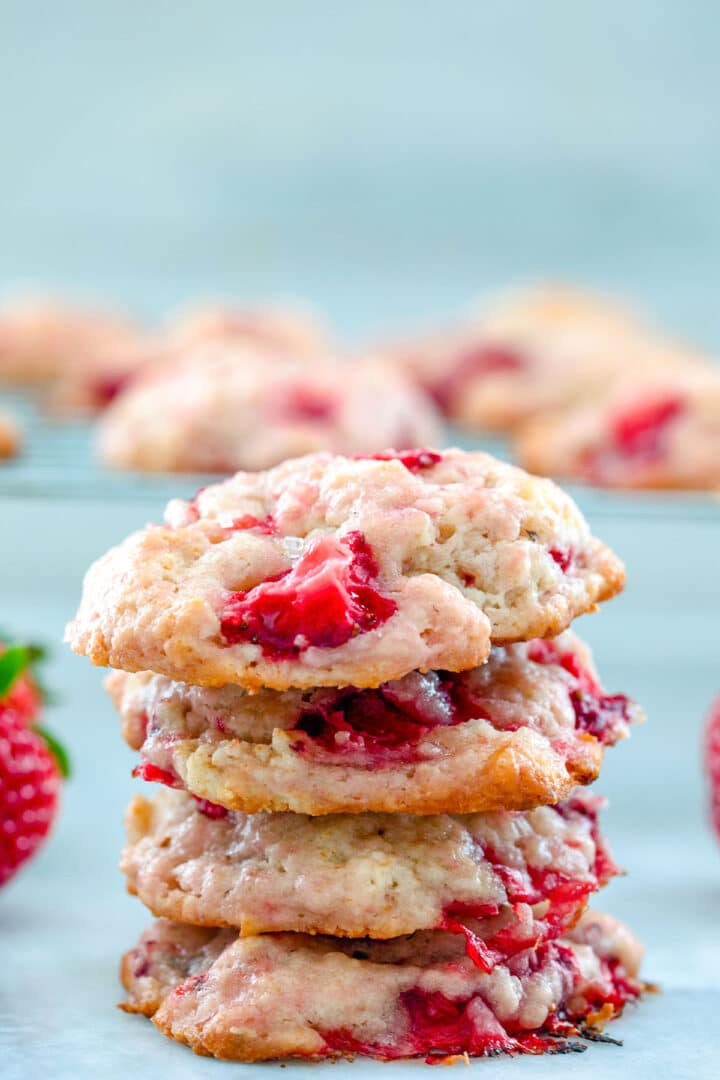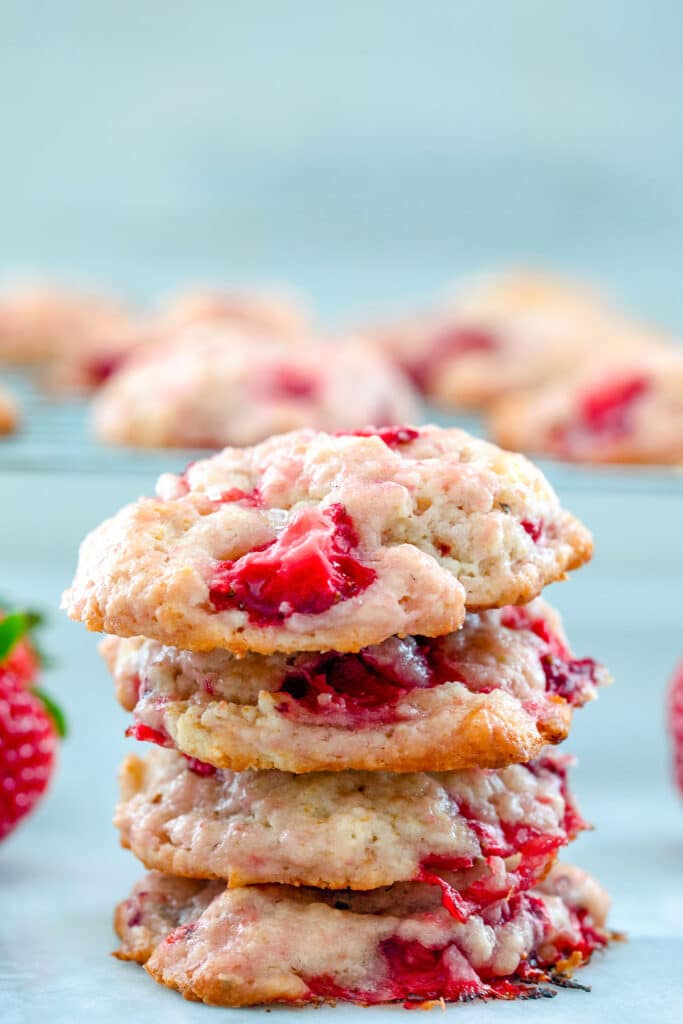 🧊 Can I freeze fresh strawberries?
Yes! Freezing fresh strawberries is a great way to be able to enjoy fresh in-season berries all winter long.
Before freezing, you'll want to wash the strawberries and then allow to dry completely. You can freeze the berries whole (make sure to hull them first thought) or you can slice them.
I recommend setting the strawberries on a foil-covered baking sheet and placing the entire tray in the freezer until the berries are frozen. This will allows the berries to freeze without getting all stuck together in one big clump.
Then, place the frozen strawberries in a large sealable freezer bags or airtight Tupperware container.
Strawberries should keep in your freezer for about 9 months-a year.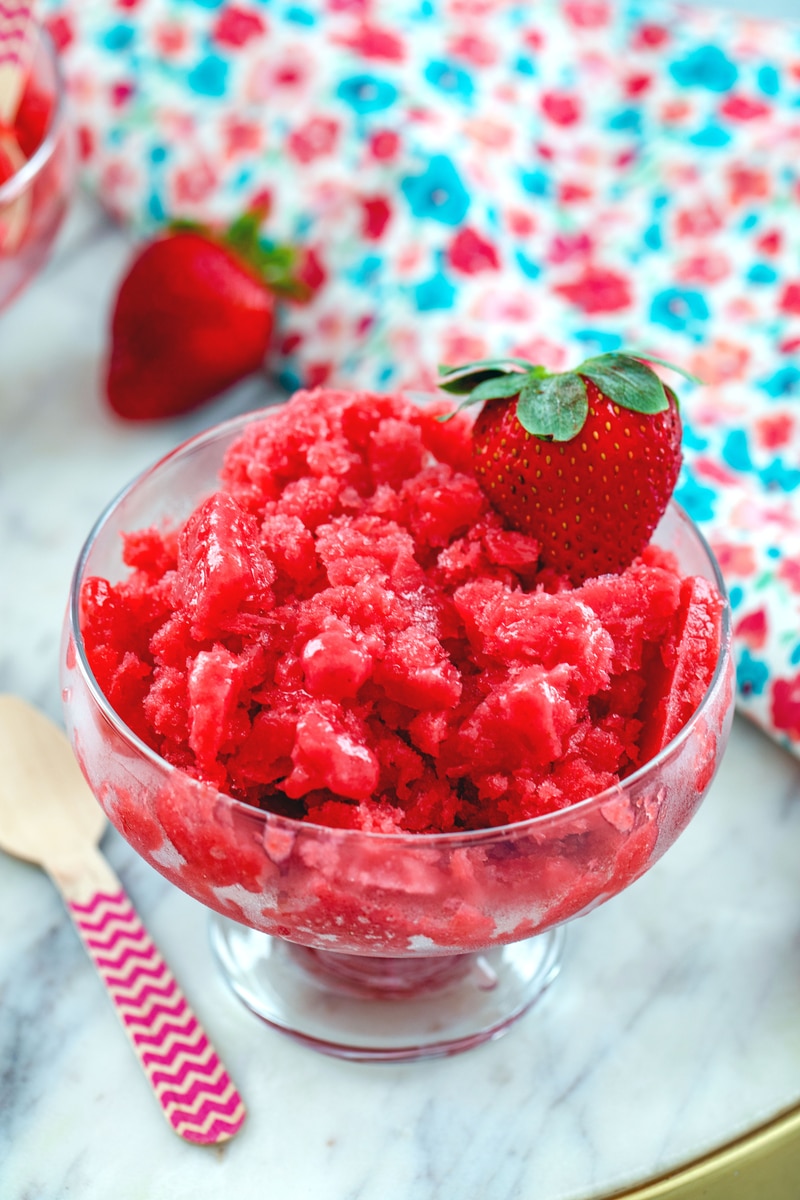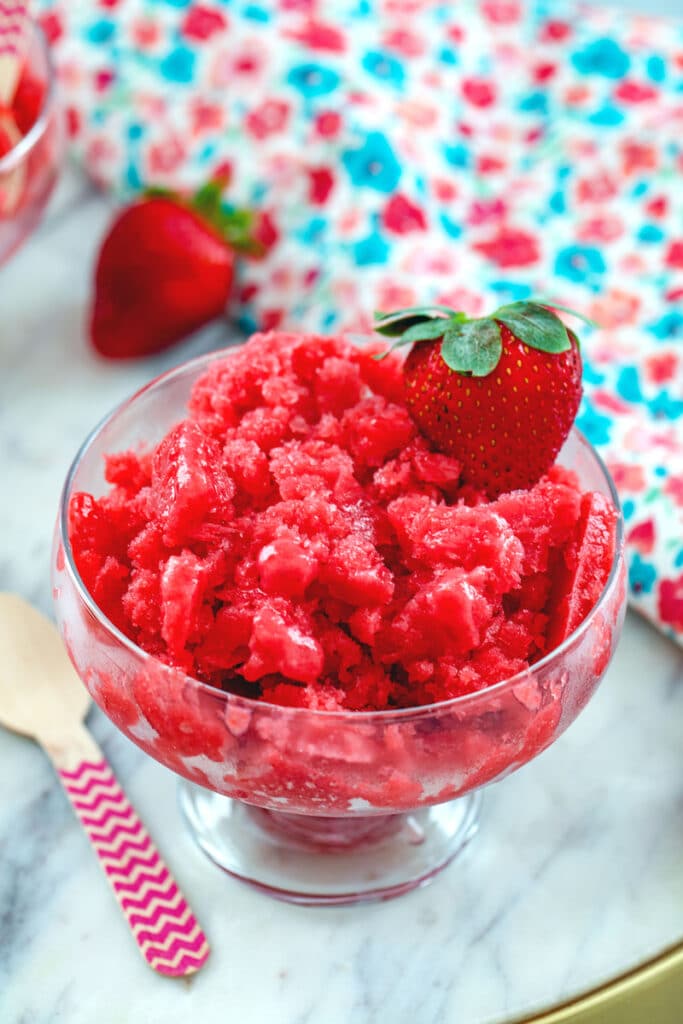 Another idea for preserving fresh strawberries is to turn them into a syrup. This strawberry syrup is super easy to make and should keep for about a month in your fridge, allowing you to add fresh strawberry flavor to everything!
🔪 How to hull strawberries
Before enjoying strawberries or incorporating them into recipes, you'll likely want to hull them, which means removing the stems and a bit of the core.
Some people cut straight across to remove the stem, but this can be wasteful and also may not remove the flavorless core.
To hull, start by pulling back the leaves of a cleaned strawberry so you can see the stem. Insert a paring knife close to the stem and cut in a circular motion, going down just a little. The stem should pop right off.
You can also buy a strawberry huller tool if you want an even quicker and easier way to hull (though it's already pretty easy!).
👩‍🍳 How to use fresh strawberries
Did you know that Americans consume about eight pounds of strawberries every year (source)? Many of us enjoy eating them straight out of the container we purchased them in. But we also love incorporating them into recipes, including desserts, salads, drinks, and so much more.
Here are some of my favorite ways to use fresh strawberries during strawberry season and beyond: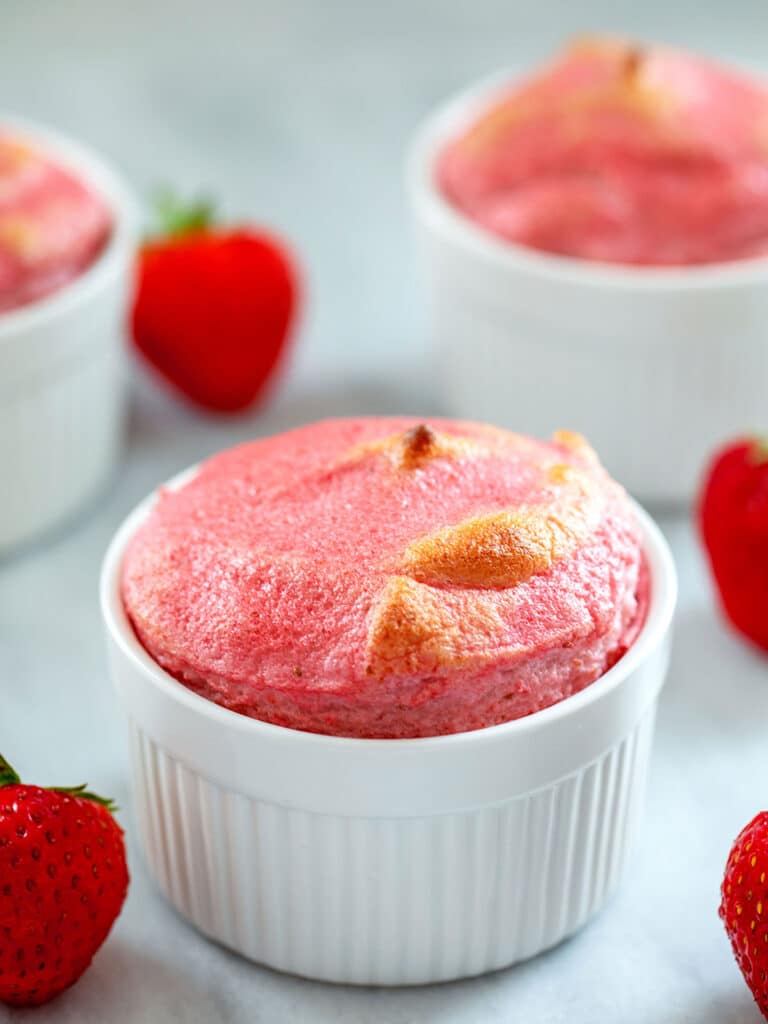 What's your favorite way to enjoy fresh, in-season strawberries?