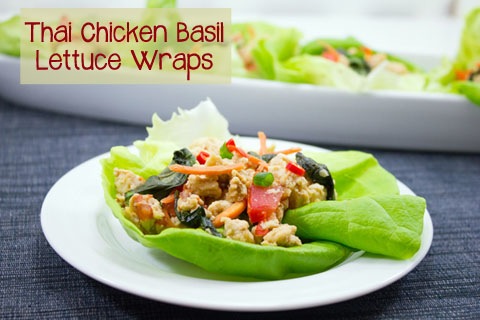 I could eat Thai food non-stop starting now and ending never. It's a habit that has the potential to get so out of control that I've had to resort to learning how to make as many Thai dishes from scratch as possible… Or else, I'll get take-out from the Thai place down the street every night of my life. And to be honest, ever since I left Brookline, it's tough to get good Thai food. The "burbs" only have one place that delivers and it's not exactly top-notch. But it's certainly better than no Thai food.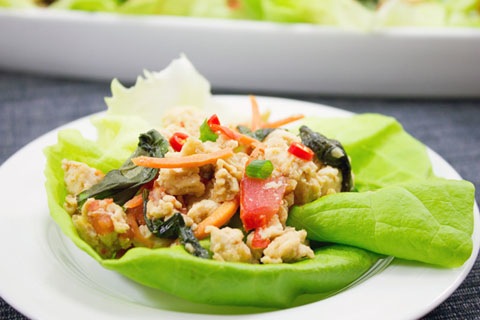 So, I make Beef Basil at least twice a month and spend a lot more time fiddling around with new Thai recipes. Trying to make them as healthy as possibly; no MSG and all that jazz. Not that I would know where to get MSG if I wanted it.
What I really mean is, using lean chicken and vegetables and trying to stay away from carb overload. You're probably thinking, butriceiwththaifoodissoooogood. I know. Trust me, I know. But on the next warm day of spring, sit out on your patio or deck (or OK, open a window in your apartment; that's what I'll be doing) and tell me a lettuce wrap isn't way more satisfying than rice. Maybe? Kind of? At least humor me. You'll feel better later.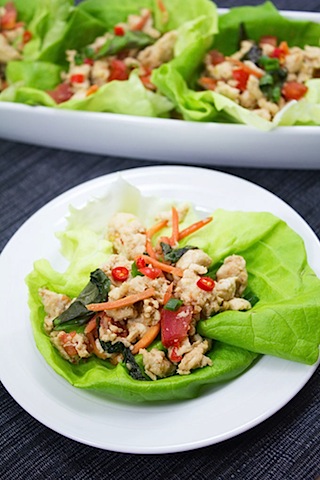 Spicy Thai chile peppers make everything better. Everything.
Get the recipe for Thai Chicken Basil Lettuce Wraps on the Parade magazine website!
[Sues]