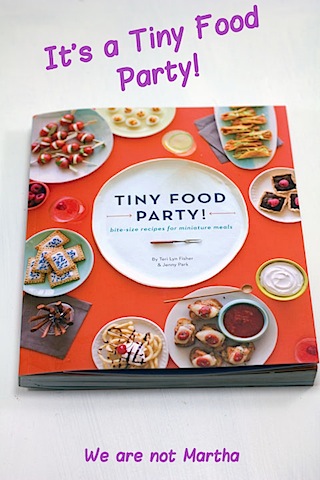 When someone tells you to have a tiny food party, you say OK. So, when Quirk Books sent me the Tiny Food Party! cookbook a couple months ago, I immediately dug in and started choosing all the recipes I was just dying to make. The book is written by Jenny Park and Teri Lyn Fisher of the blog Spoon Fork Bacon (which is a beautiful food blog that you should check out!) and basically all of the recipes make you say "awww" and "sooo cute!"
I decided to make it a "tiny" party and just invited my nearest and dearest. Totally laid back and relaxed, the way I like my gatherings to be! I didn't even take any people photos because I just wanted to hang out with my friends. Though my brother-in-law did snag one of me and my sis serving up drinks. Sisters in yellow!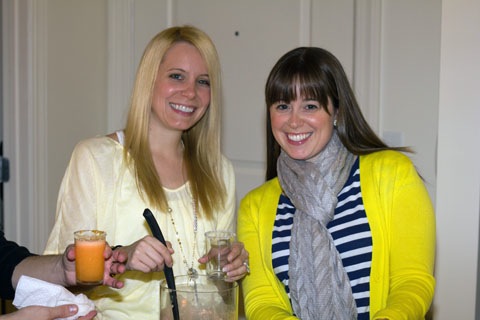 When Kyle asked me if there was a "theme" to the party (she's a sucker for anything and everything with a theme), I told her "tiny" and to feel free to bring tiny hats if she wanted. Totally joking, but Kyle and Jeff are always up for a challenge and the ended up bringing us this adorable basked filled with tiny treats. Reason #8402 why Kyle and Jeff are two of my favorite people on earth. We pretty much made tiny jokes all night.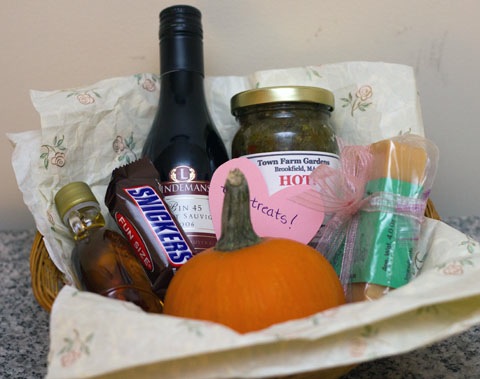 On to the food! But let's be honest, I started by choosing the tiny drinks I wanted to make. The Orange Creamsicles sounded like a dream to me and were easy to whip up with vanilla vodka, triple sec, vanilla ice cream, and orange soda. A little dessert-like, but since it's just a taste, totally OK to have with your meal.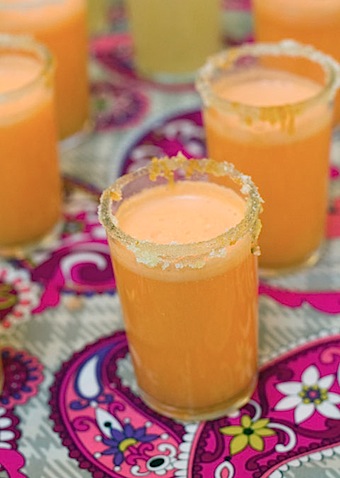 These are a super fun party drink, aside from the fact that they're best really cold and the liquid and creaminess separates if you leave them out. Which means you have to serve and drink quickly!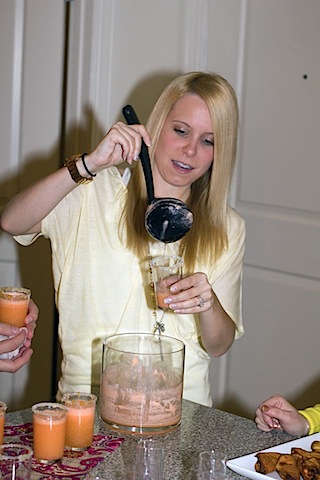 I also made the lemon lime fizzies, which were an interesting combination of lemonade, soda, tequila, and beer. Felt like I was in Mexico!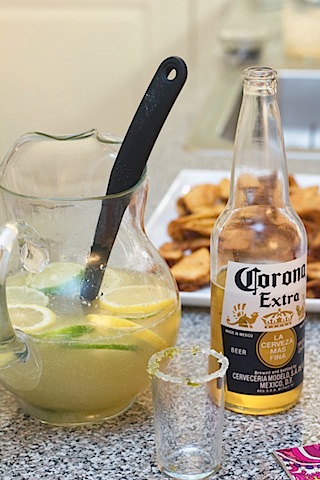 But seriously, is there anything cuter than tiny drinks?
I also whipped up the egg nog shooters because um, it's egg nog. But then I totally forgot to serve them at the end of the night (and to be honest, we didn't really need them!). But I enjoyed one later and loved the festive flavor of the nog with cinnamon and Maker's Mark (p.s. it was HOMEMADE egg nog… SO easy!).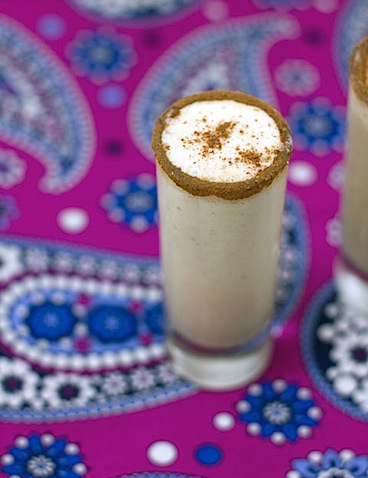 I made the tiny cornbreads… that were actually shaped like tiny corn. Apparently that's a thing? And I bought a tiny corn-shaped cast iron pan because I totally felt like I had to.
And the simple, but flavor-packed caprese bites.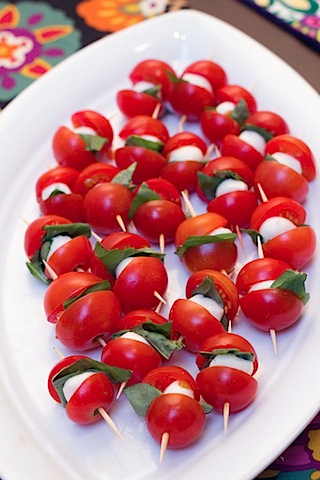 With a delectable homemade balsamic that I wanted to eat out of the bowl.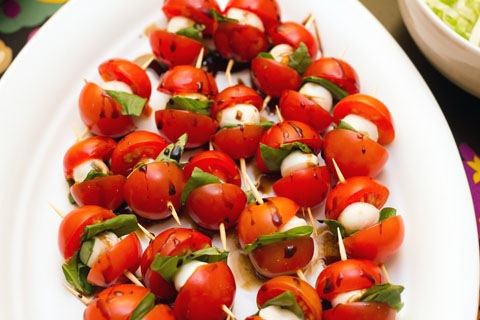 The mac and cheese bites were pretty easy to make. Basically a batch of mac and cheese chilled, cut into triangles, coated in panko, and fried. Oh, and did I mention it was bacon mac and cheese? I felt like these could have used a dipping sauce, but I'm not quite sure what. perhaps a marinara or even a honey mustard.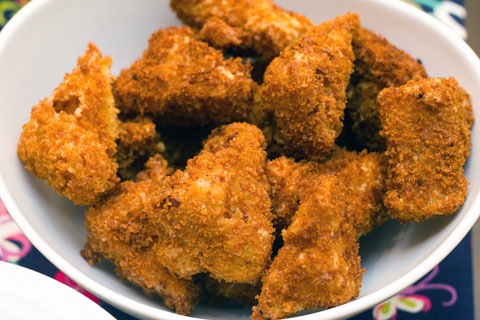 I was in love with the baby steak and cheeses…. with steak, peppers, and onions. Or really, shallots.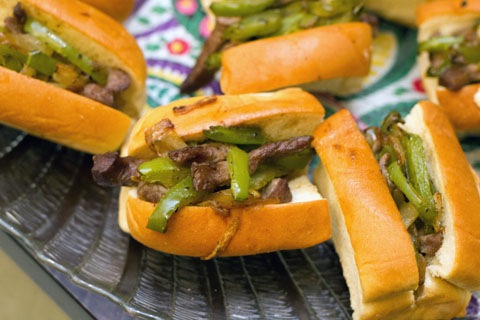 I even made the homemade "Cheez Whiz" because what's a steak and cheese without Cheez Whiz?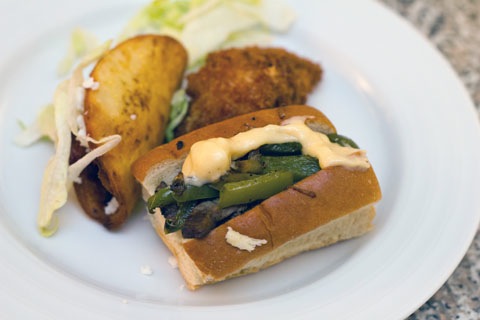 The mini tacos seemed to be a hit, too. Mine definitely weren't as pretty as the book's and I thought the chicken got a little dry in the frying process, but they were kind of cute.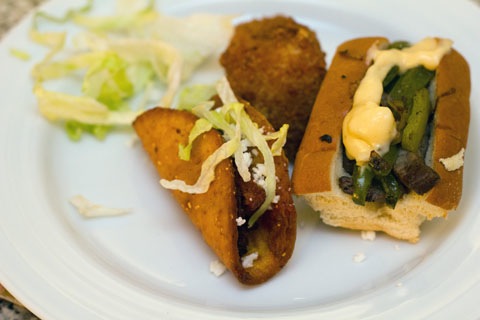 I made the snicker doodle toffee ice cream sandwiches for dessert. Not quite sure how these were mini, but they were delicious.
I kind of already want to have another tiny food party, so I can whip up a few more recipes from the book. Not that you need to have a party to serve tiny food… Perhaps I'll just make a tiny dinner for Chris some time soon 🙂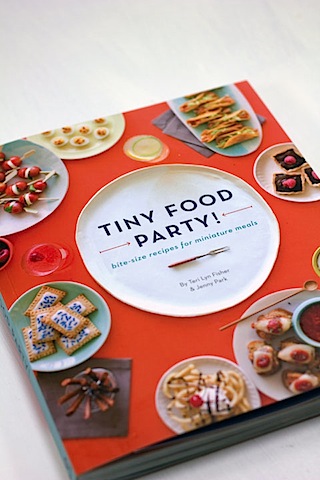 If I had one complaint about the book it's that there aren't a whole lot of "make ahead" recipes. Which I find essential for parties. Even the caprese bites specified "make right before serving." A majority of the recipes were to be served hot, making it a mad rush to get things on the table right when guests arrive. But then again, I think many of the recipes that appealed to me were the more compacted ones.
The photography in the book is stunning… which is partly why I wanted to make every recipe. I mean, could you say no to this?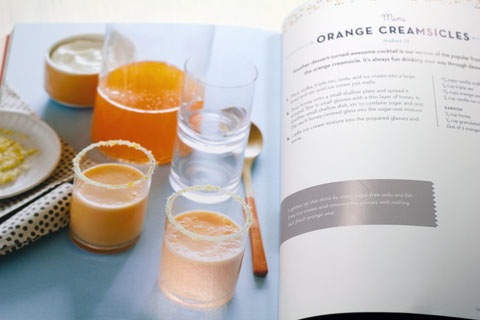 Like I said, their tacos were far prettier than mine and I don't quite get how their chicken didn't fry up with the taco shell. Next time I'll probably fry the taco shells and THEN fill them with the already-cooked chicken.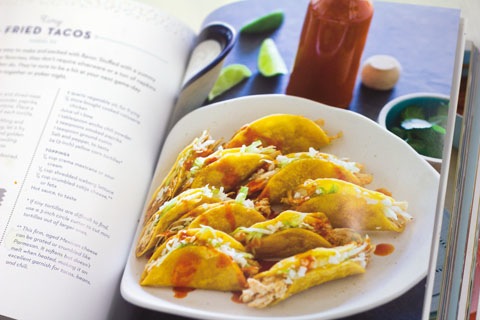 Every page in the book looks like this. Beautiful.
I was beyond tempted over these country-style eggs benedict and need to get my hands on some quail eggs immediately. If only because they're so darn cute.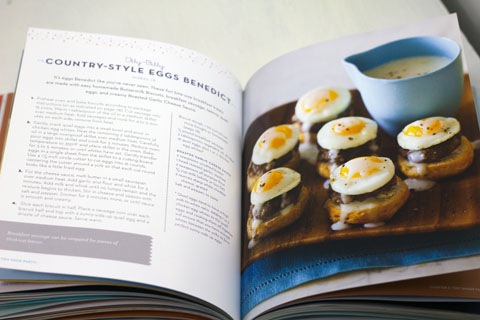 I feel a tiny breakfast party coming on!
Overall, Tiny Food Party! is a super fun book that will let you jump into the mini food/tasting party craze feet first, without a lot of fancy equipment involved. Why does everyone love tiny food so much? Well, not only is it obviously adorable, but since it's so tiny, we can eat more of a variety. Kind of like tapas taken to another level.
What food do you think is better tiny?
[Sues]
Thanks to Quirk Books for sending my Tiny Food Party! and stipend. As always, ALL opinions are my own!