Think Martha's Vineyard is only worth visiting in the summer? Not true! There's plenty to do on Martha's Vineyard in the off-season and I'm excited to share some of the best spots to check out during your stay.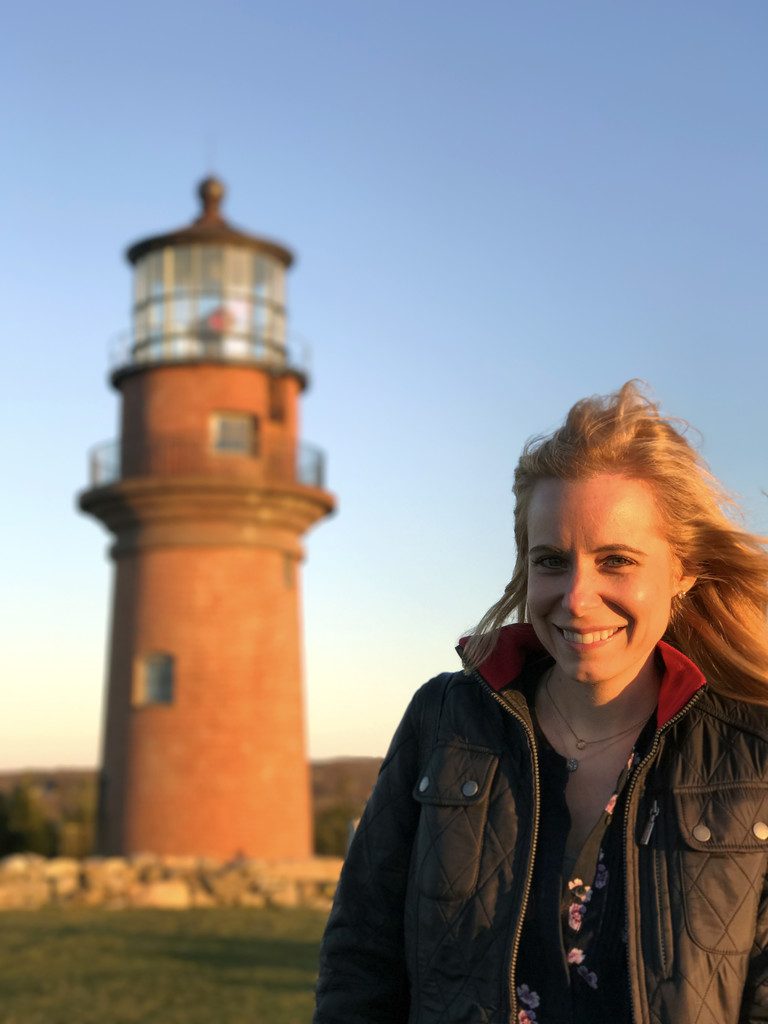 Back in November, I experienced Martha's Vineyard for my first time ever and still can't get over the fact that I've lived in Massachusetts my entire life and was only just now experiencing this heaven. Needless to say, I'll be back! And while I'm definitely curious as to what the island is like in the summer, we honestly had such a wonderful time visiting Martha's Vineyard in the off-season that we're talking about making a November Vineyard getaway an annual adventure for us. It's a little bit cheaper, there are no crowds, and there's still plenty to do!
You might remember that we stayed at the Harbor View Hotel during our visit and I can't recommend it enough. It's in the perfect location (Edgartown) and easily accessible to most things... But also the kind of place you don't necessarily want to leave. So, if the weather isn't ideal, I'd be totally OK hunkering down with a good book in front of the fireplace in one of the cottages.
But without further ado, here are my recommendations for what to do on Martha's Vineyard during the fall and winter months (obviously this is based on my ONE visit and I know there is SO much more to love and do on the island in the off-season... Which is partly why I want to keep going back).
Eat:
Yes, lots of Martha's Vineyard restaurants close in the off-season, but there are still plenty that remain open; you just have to do a little research! We had a couple meals already planned at the Harbor View Hotel (see more here!), but also did quite a bit of exploring over the two days we were on the Island. As it was our first time on the Vineyard, we knew we had to visit the cliche Black Dog Tavern in Vineyard Haven for bunch. If you're a local, you're probably rolling your eyes, but please just let me have this 🙂 You'll probably roll your eyes even more when you hear that my husband I had both watched "The Vineyard" back in 2013 (yup, IMDB gives it 3.4 out of 10 stars), in which the cast worked at Black Dog Tavern. Ahem, anyway, we were excited to visit.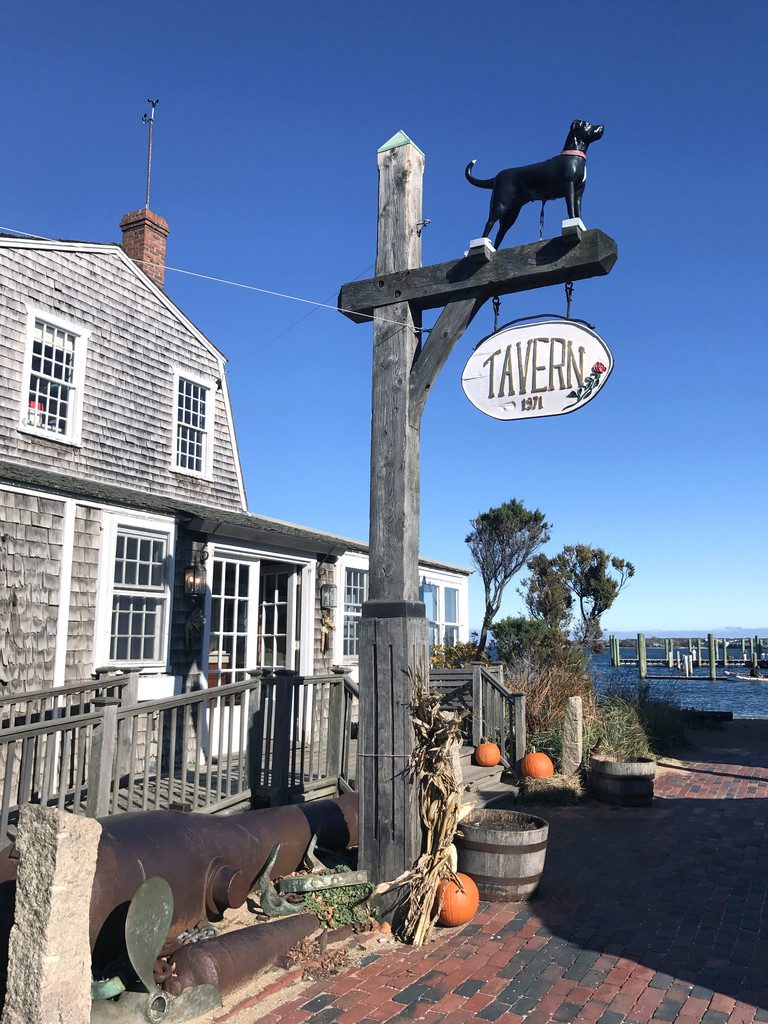 Real talk, my mom bought me this mug probably 15 years ago and it is still my very favorite mug. I generally save it for my weekend coffee drinking. So, obviously this made me feel right at home: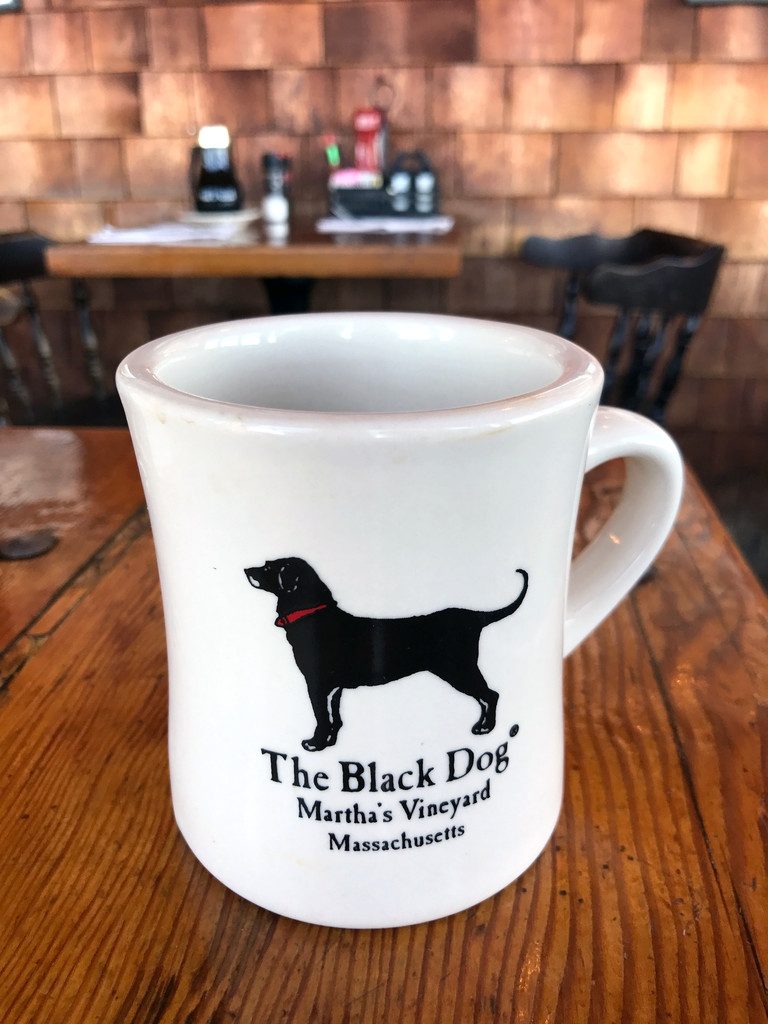 The Black Dog Tavern is open year-round on the Vineyard (it was actually the first restaurant there to be year-round!) and it's especially recommended for brunch. Chris and I both wanted eggs but also wanted something sweet and carby (ah, the constant breakfast dilemma), so I went with the eggs Benedict and he went with the "Red Hot Mama," which was scrambled eggs with andouille sausage, and jalapeños, wrapped in a tortilla and topped with salsa, cheese, and sour cream. With a side of blueberry pancakes to share.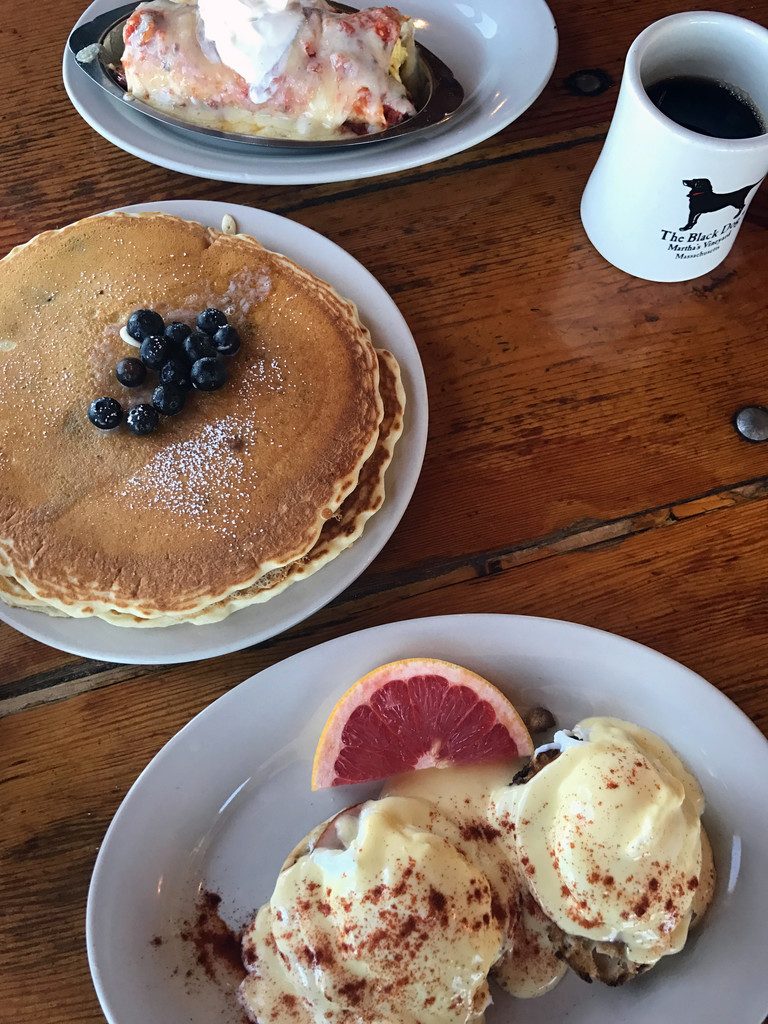 While I wouldn't say this was the best breakfast of our lives, it was tasty and a great way to start our day. The restaurant was virtually empty and we had a spectacular view of the water and incoming ferries.
Yes, we felt as happy as we look.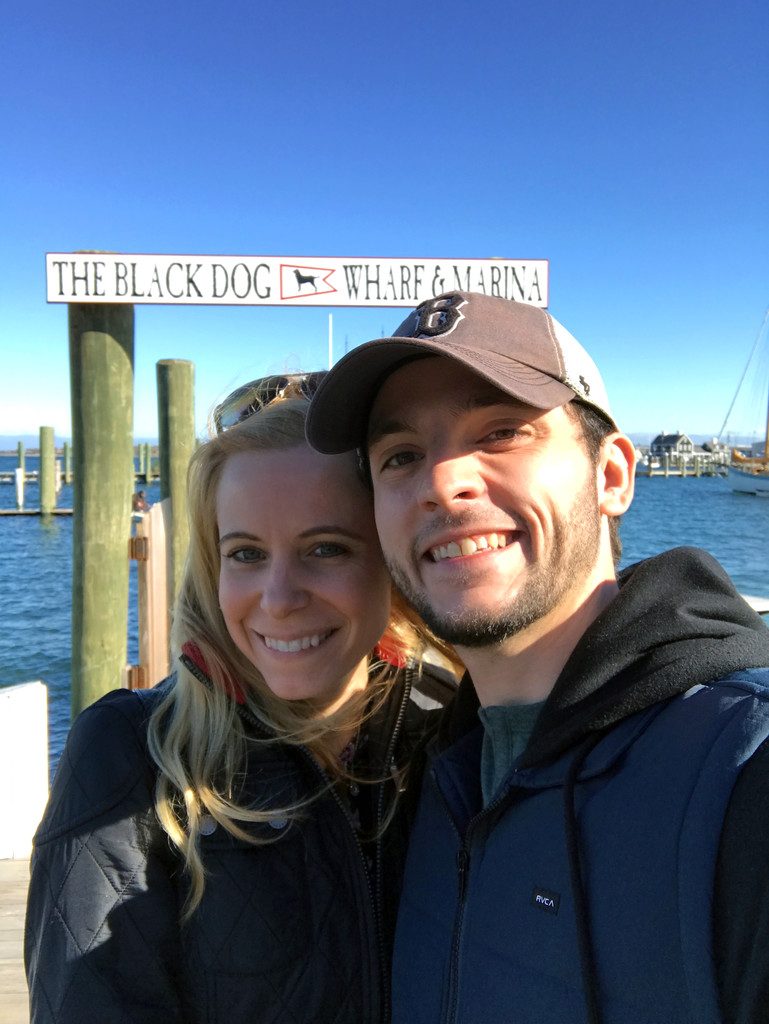 Before our trip, we did a little research into where we could get dinner in the off-season and my mom got some recommendations from her friend who has a house on the Vineyard. There are actually quite a few nice restaurants open in the winter months, but Alchemy in Edgartown sounded like it was the perfect balance of gourmet and casual. I was considering this meal Chris's birthday dinner, so I wanted to find a restaurant that he'd love.
It was a great choice and we both loved the laid back but still classy atmosphere and friendly service. The dining room wasn't crowded, but the bar was packed and I kept noticing that it seemed like everybody knew every person who walked in. Small island living! We were tucked away in a cozy seat right by the window, which was perfect.
We ordered the fried green tomatoes for an appetizer and I opted for swordfish for my meal and Chris got Shrimp Diablo. Everything was just wonderful and I would definitely return to Alchemy again. They're open all winter long, aside from on Tuesdays and Wednesdays.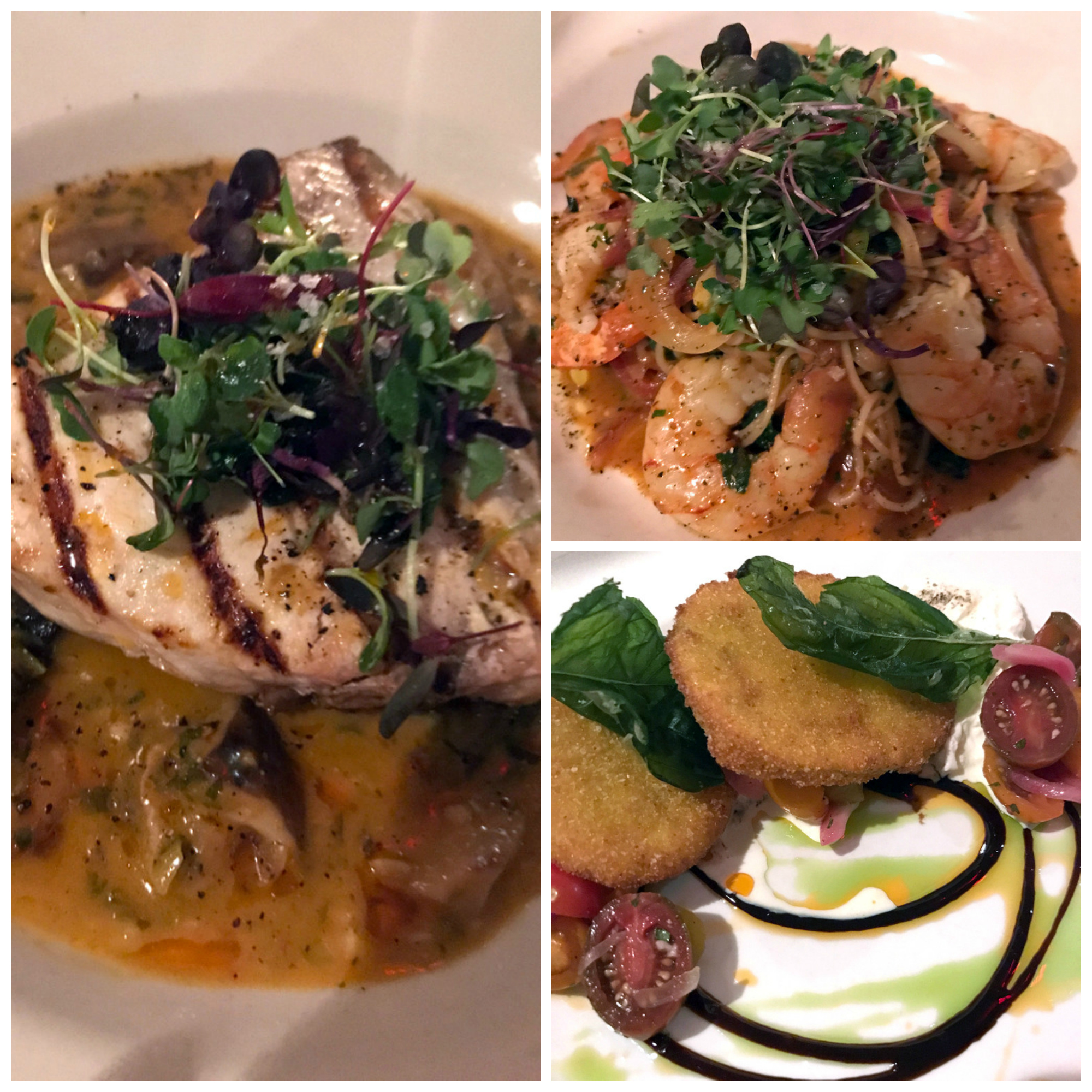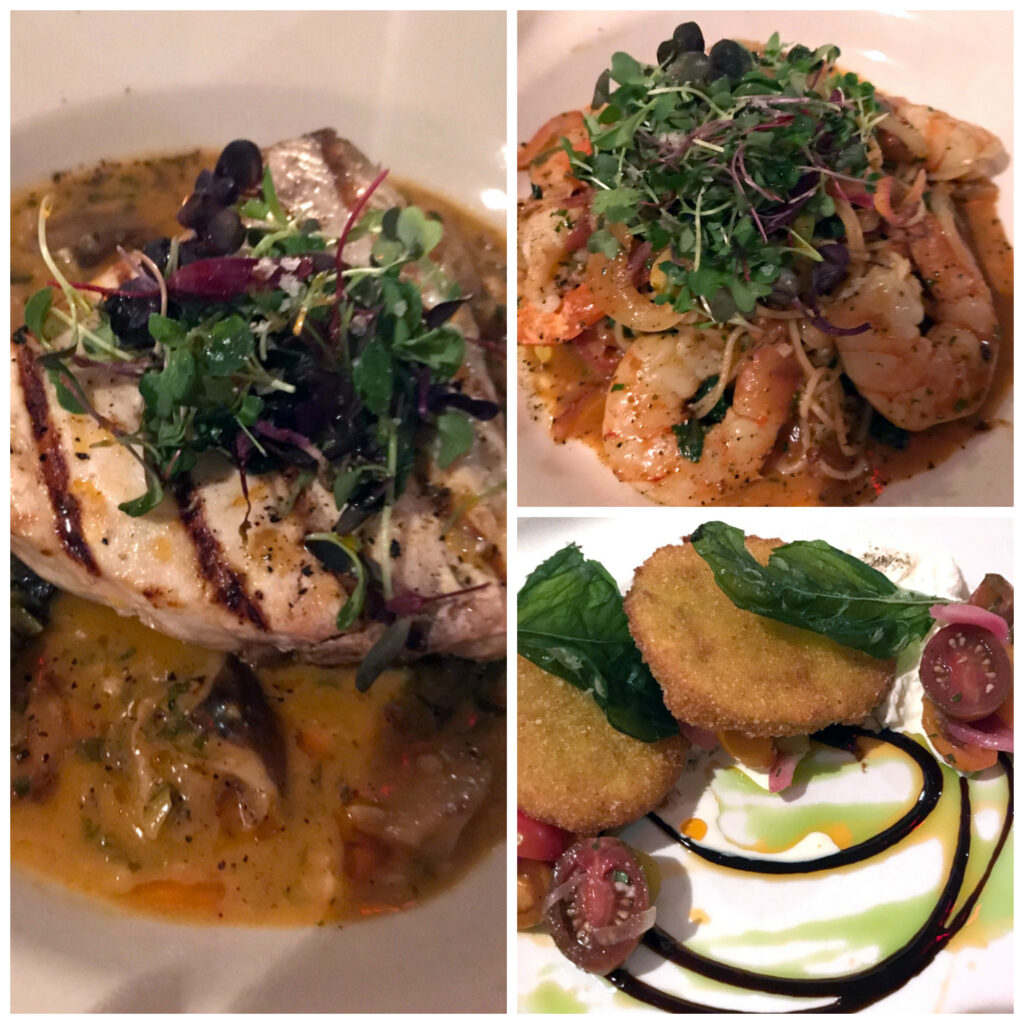 We also stopped in for a light meal at The Newes from America Pub in the Kelley House in Edgartown. This was actually one of our first stops on the Island as we wanted a quick little bite to eat that wouldn't spoil our dinner. The Kelley House is one of the oldest buildings on Martha's Vineyard and sitting in the restaurant will kind of make you feel like you're sitting in an old British pub. Definitely the kind of place I could see myself becoming a regular at if I lived on the Vineyard. Again, it felt like everyone in the pub knew everyone else!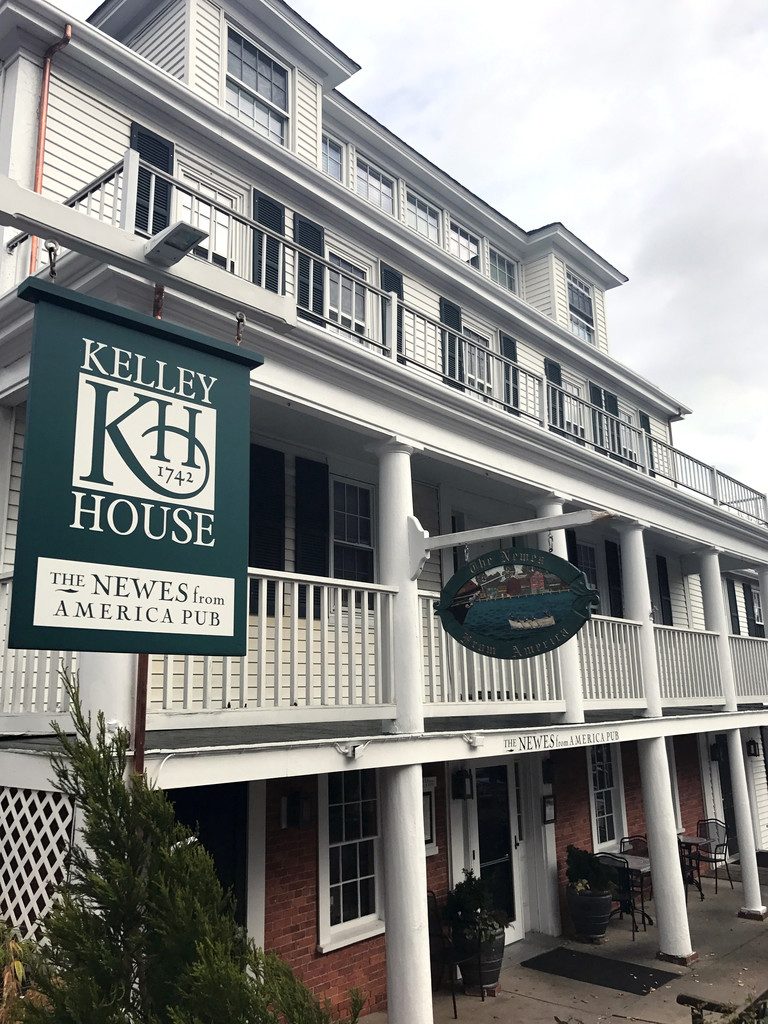 It was a little bit chilly outside, so we sipped on hot rum toddies and ordered soups while we sat by the roaring fire. I got the butternut squash bisque and Chris went for the Clam chowder. It was the perfect little bite to keep us going until dinner.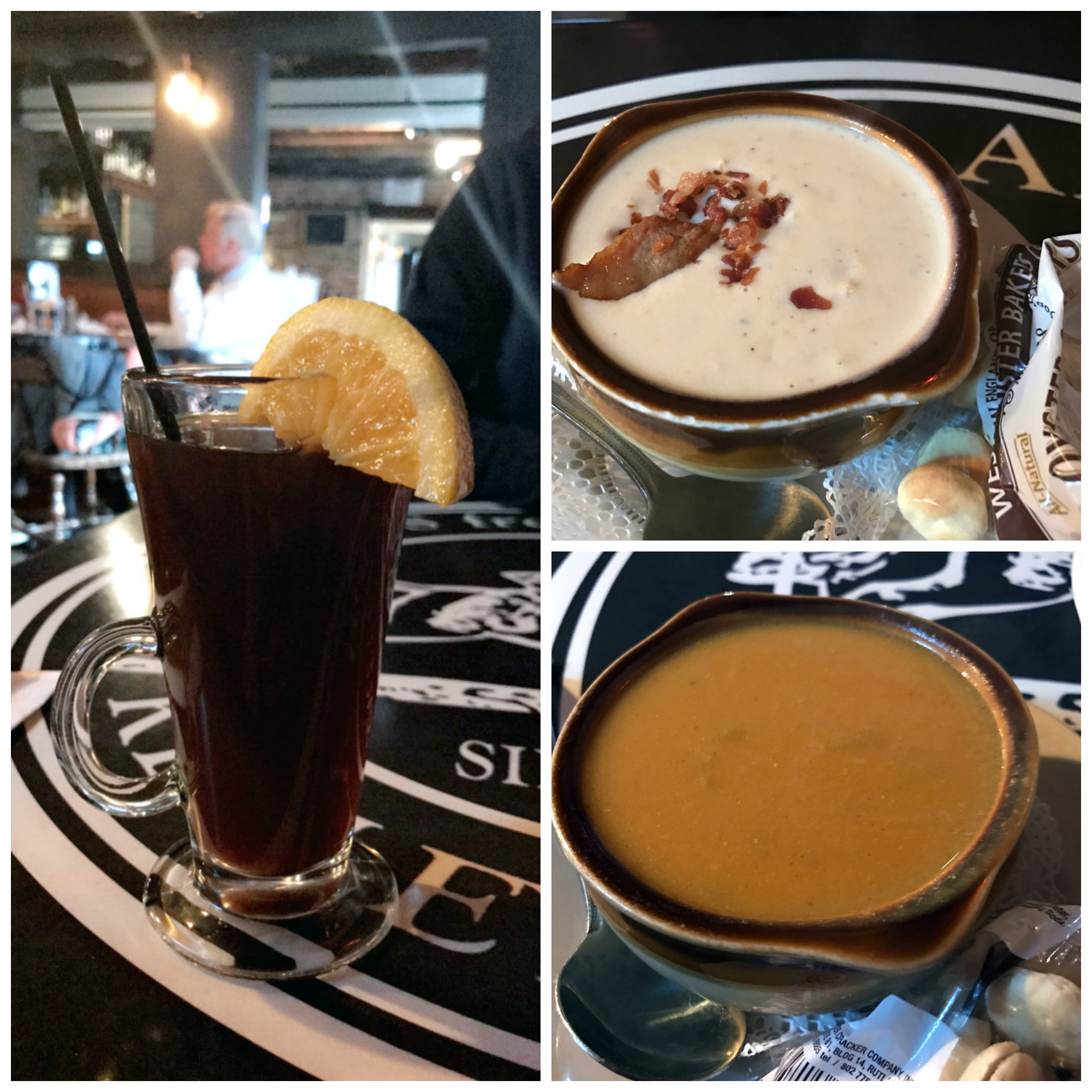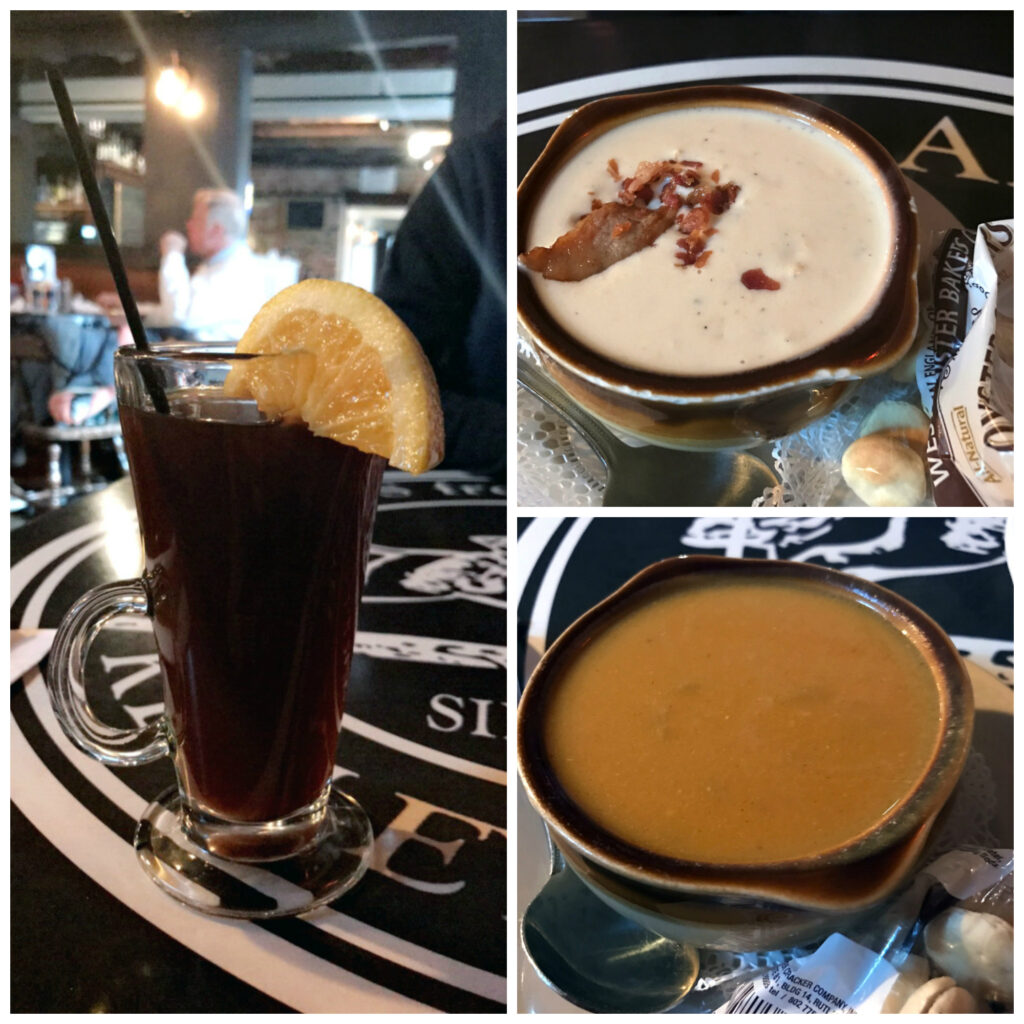 The Newes from America Pub is open year-round and a great place to stop in for a warm-up, some pub food, or a drink. It's the perfect restaurant to visit on Martha's Vineyard in the off-season.
Before catching our ferry home, we had breakfast at the Art Cliff Diner, which the Harbor View Hotel recommended to us. The diner is in Vineyard Haven, close to the ferry dock.
I was psyched to see a menu filled with crepes... and also that doughnuts were on the specials menu. The waitress highly encouraged them and I can never say no to doughnuts, so... I got a ham and cheese (Cabot cheddar!) crepe and Chris got the "Hot Stuff" scrambled egg sandwich, which involved chorizo, jalapeño, and pepperjack cheese. And with that, I realize that Chris had something spicy in pretty much every meal he had on the Vineyard (I'm pretty much an expert at picking out what he's going to order on menus at this point!).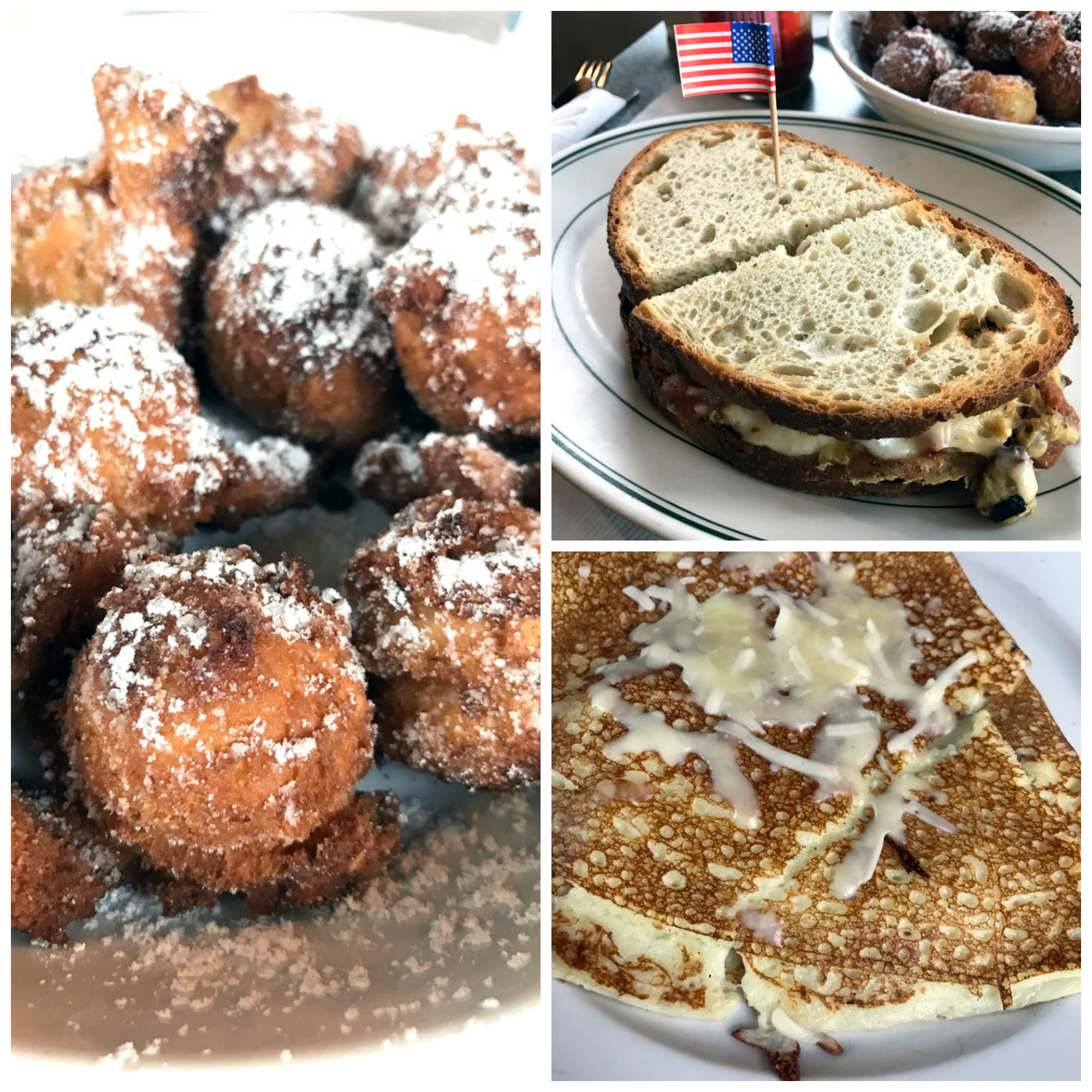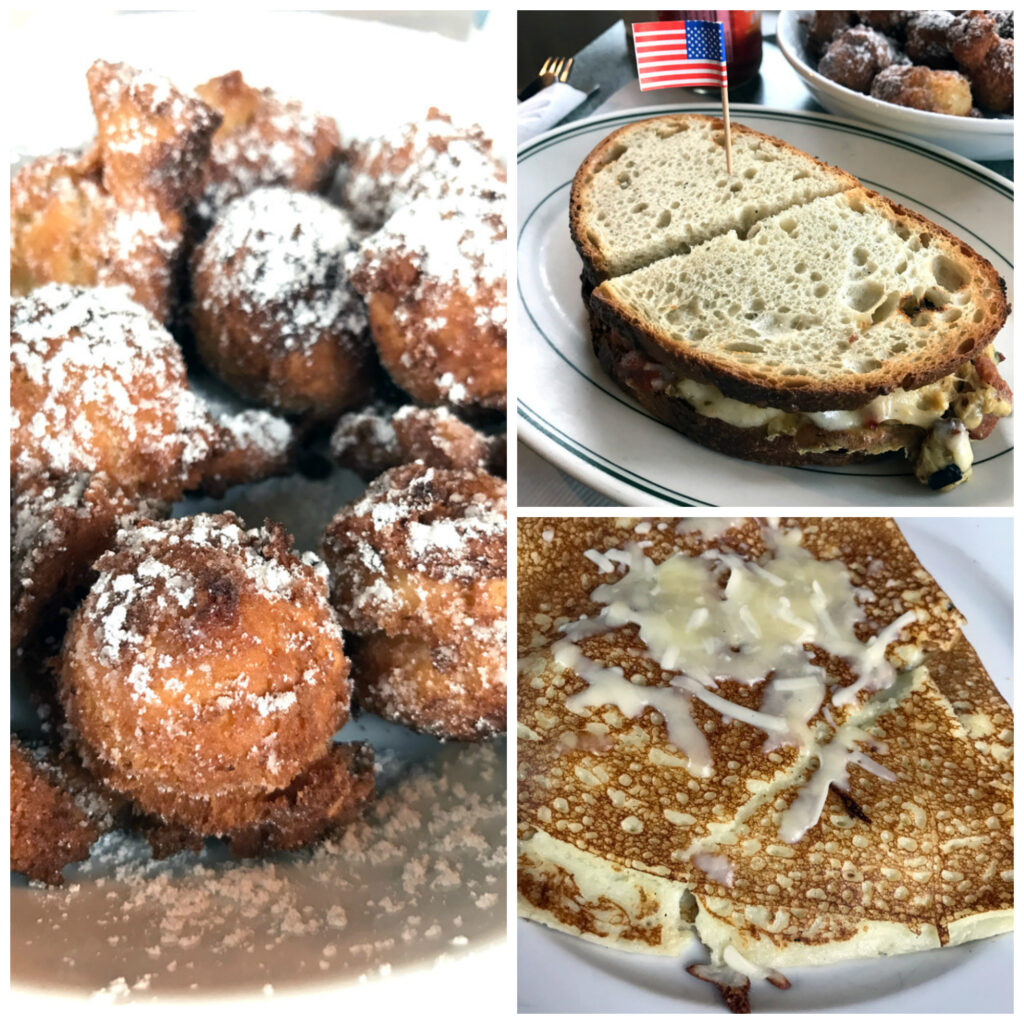 It was a delicious final Vineyard meal and with such an extensive menu, we'd definitely return for more. Art Cliff Diner is open year-round, every day except Wednesday.
Overall, we were super happy with the food we enjoyed on the Vineyard in the off-season and I know we didn't even scratch the surface of what was open! The only real disappointment I had is that Back Door Doughnuts isn't open in the off-season and I so wanted an apple fritter. But hey, I got my doughnuts at Art Cliff, so I really can't complain.
Visit the Alpacas:
A couple days before we were scheduled to head to Martha's Vineyard, New England's Chronicle did a special on what to do on Martha's Vineyard in the off-season. What a coincidence! They mentioned the Island Alpaca Company and Chris and I immediately said, "we're going there." We had no idea what this experience would be like, but who can resist hanging out with some adorable alpacas?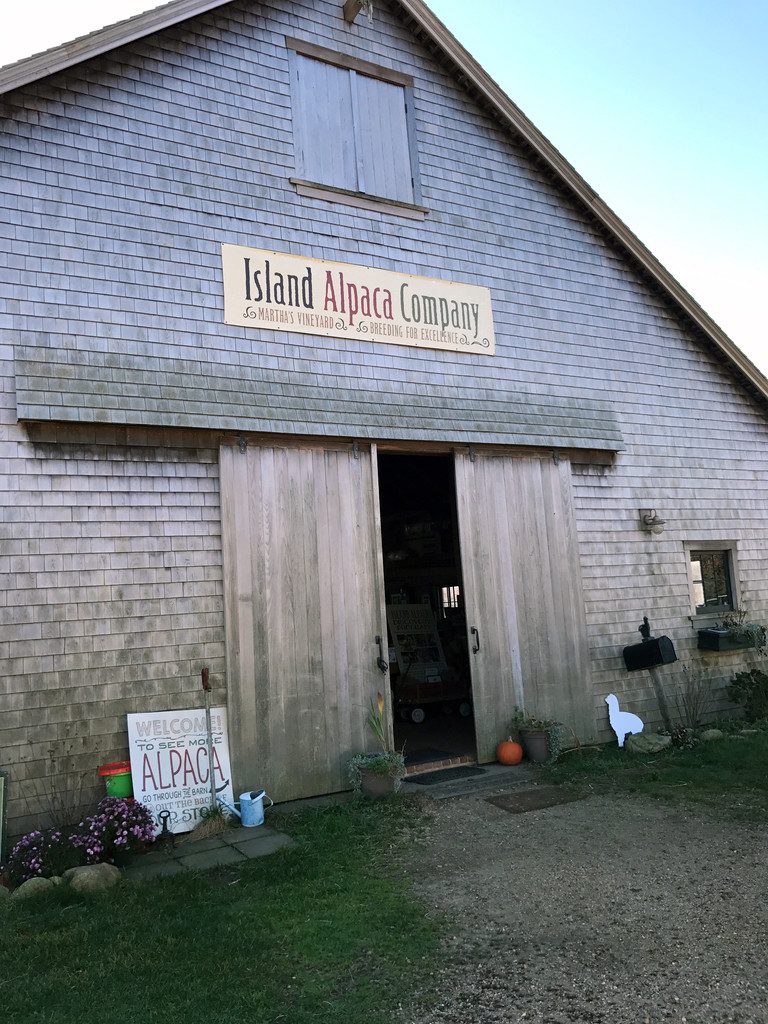 We instantly fell in love. And p.s. I promise I didn't violate the parking rules, but I still got spat on!! It was indirectly as two alpacas were spitting at each other and more of a light mist, but kind of hilarious.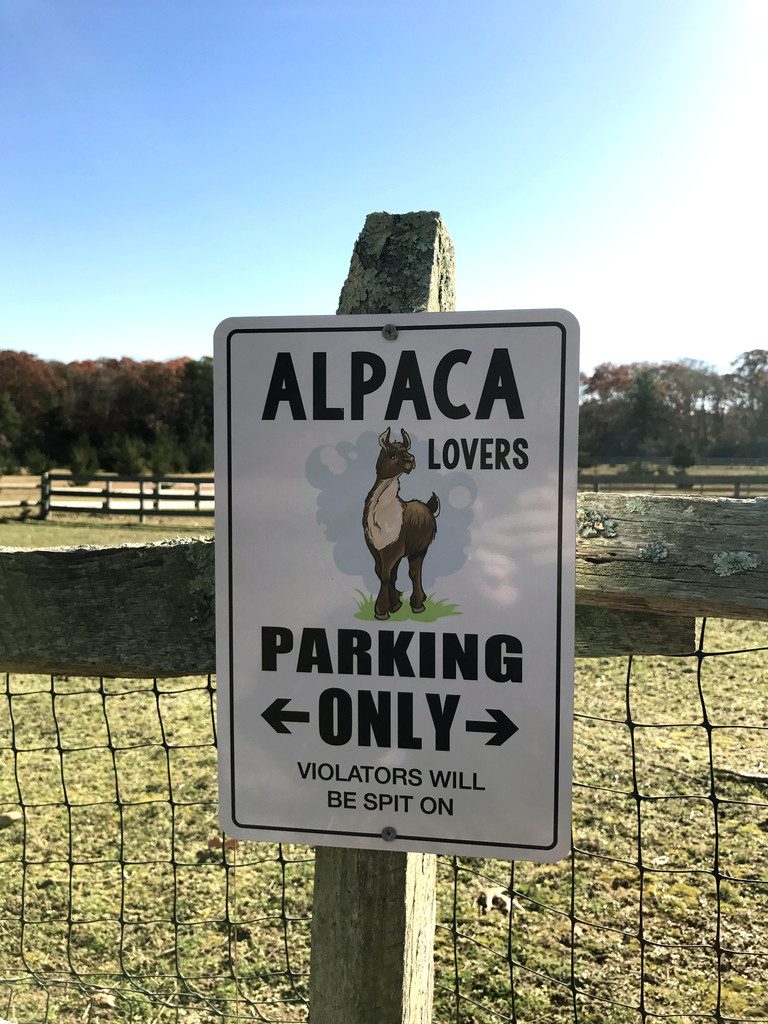 Guys, this is real love.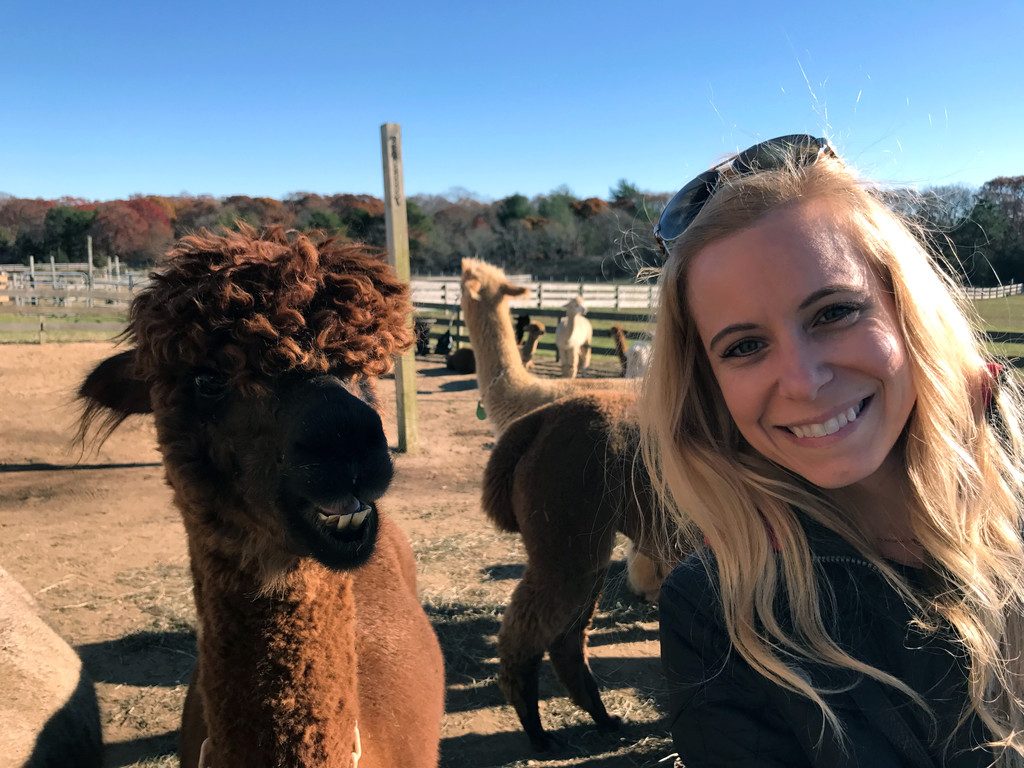 First of all, there were 40-something alpacas when we visited, including three adorable little babies. You can watch them, pet them, interact with them, etc. and they just kind of go with the flow. Everyone who worked on the farm was SO friendly and knowledgeable and they spent about an hour teaching us everything there is to know about alpacas. Obviously we also spent some time trying to get selfies with the cuties.
We were also missing our dog (yes, we're now those people!) and couldn't stop talking about how the alpacas reminded us of her.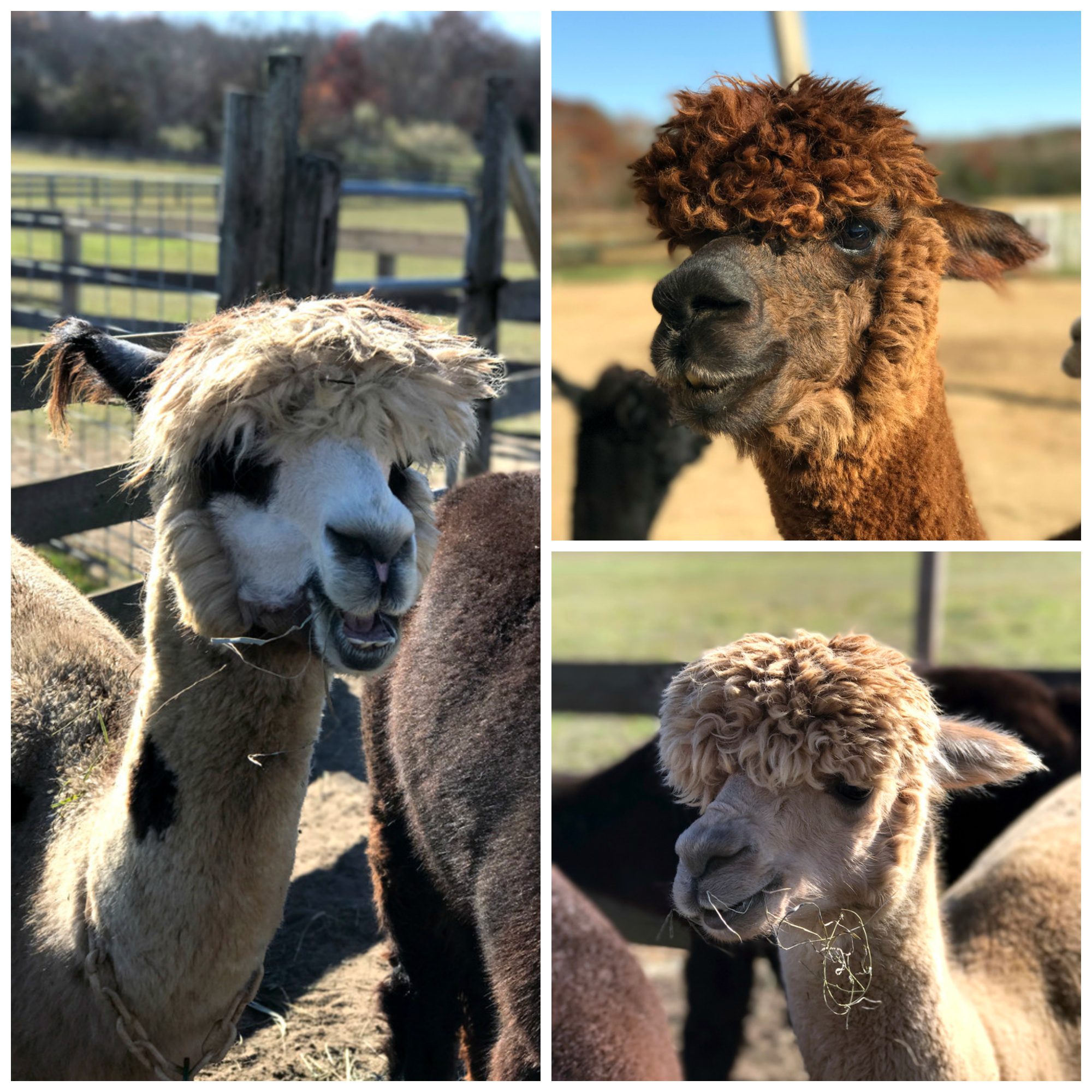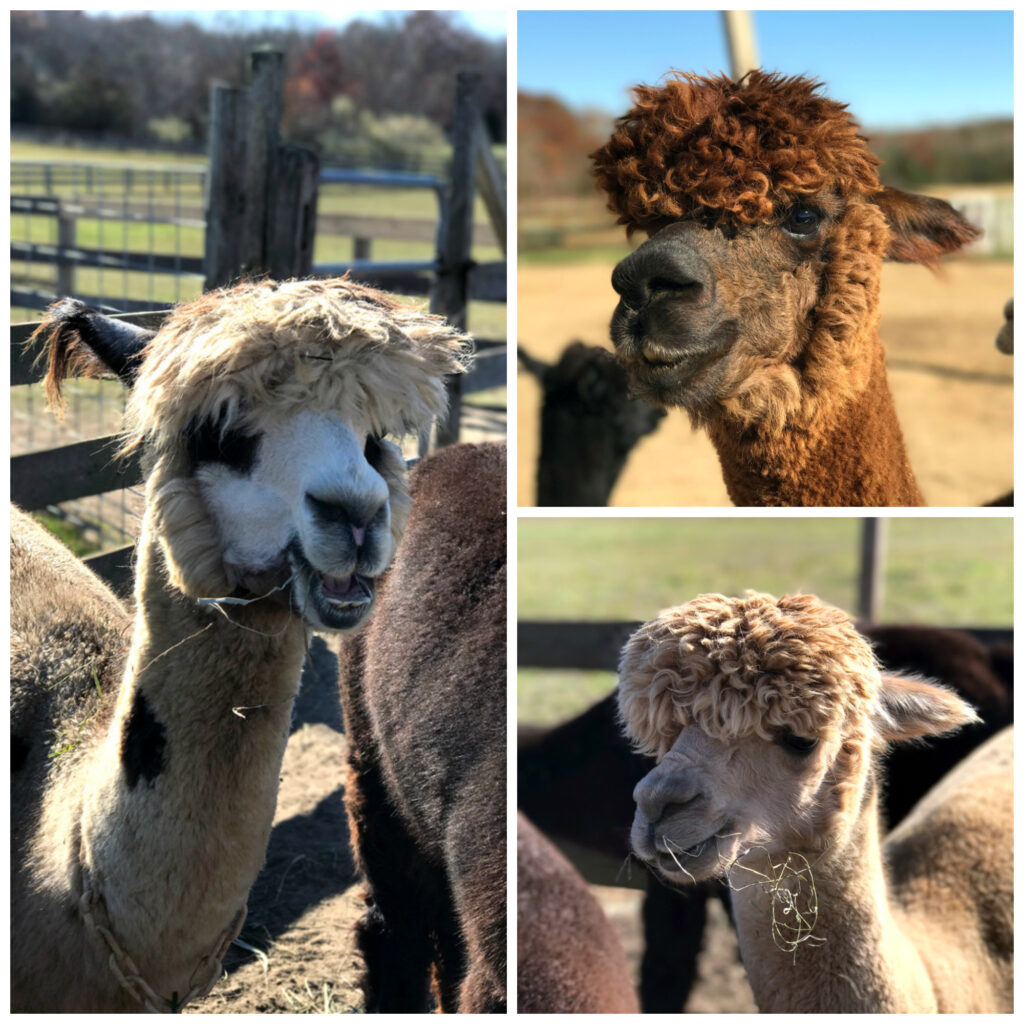 Um also, Island Alpacas actually sells alpacas. If you know me, you know that it's nothing short of a miracle we didn't return home with an alpaca on our car roof. The only thing that really stopped me is that they mentioned alpacas like to have companions so they recommend you have two. But come on, imagine hanging out with this guy all the time?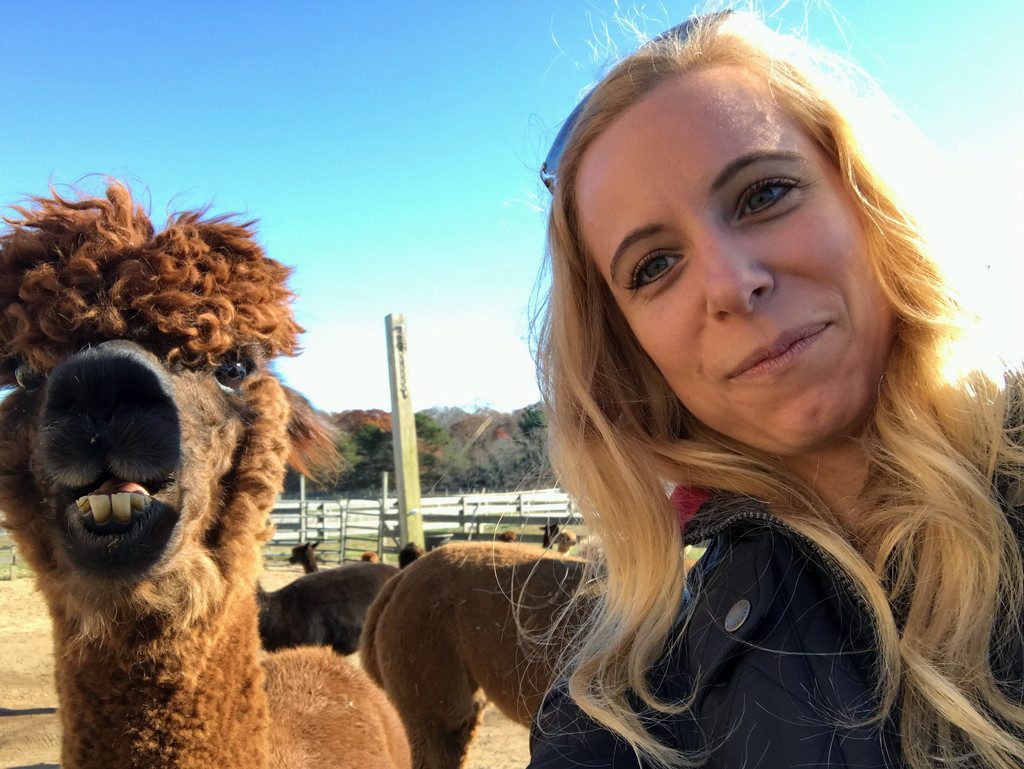 Many of the alpacas on the farm have won ribbons and awards at championships and Island Alpaca breeds their alpacas to produce animals with the highest quality fleece possible. Also... It's a good thing I didn't know you could have your wedding at Island Alpaca when Chris and I were wedding planning.
I DID NOT want to leave, but Chris finally dragged me away. I also could have spent hours in their gift store, purchasing alpaca blankets, vests, stuffed animals and more. Since I couldn't leave with an alpaca, I bought a pair of socks. Island Alpaca is open every day year-round (so, you have no excuse not to visit!).
Watch the Sunset:
Of course, it may be a little bit chilly on Martha's Vineyard in the off-season, but I highly recommend you suck it up for a bit and catch an Island sunset at Gay Head in Aquinnah. It's a bit of a drive from Edgartown (about 45 minutes), but we were happy for the opportunity to drive around the entire island. We were basically the only people on the cliff for the sunset, which made it feel so peaceful and almost unreal. I imagine it's a much different experience in the summer!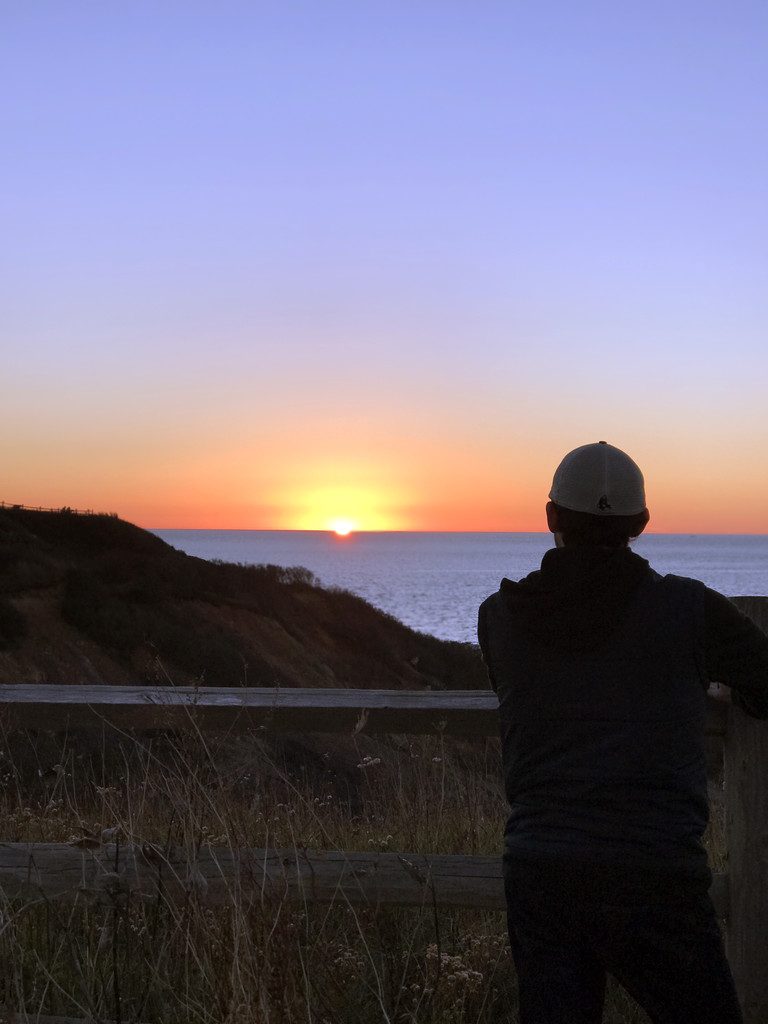 The Gay Head Lighthouse is open for tours starting after Memorial Day, but obviously was closed while we were visiting.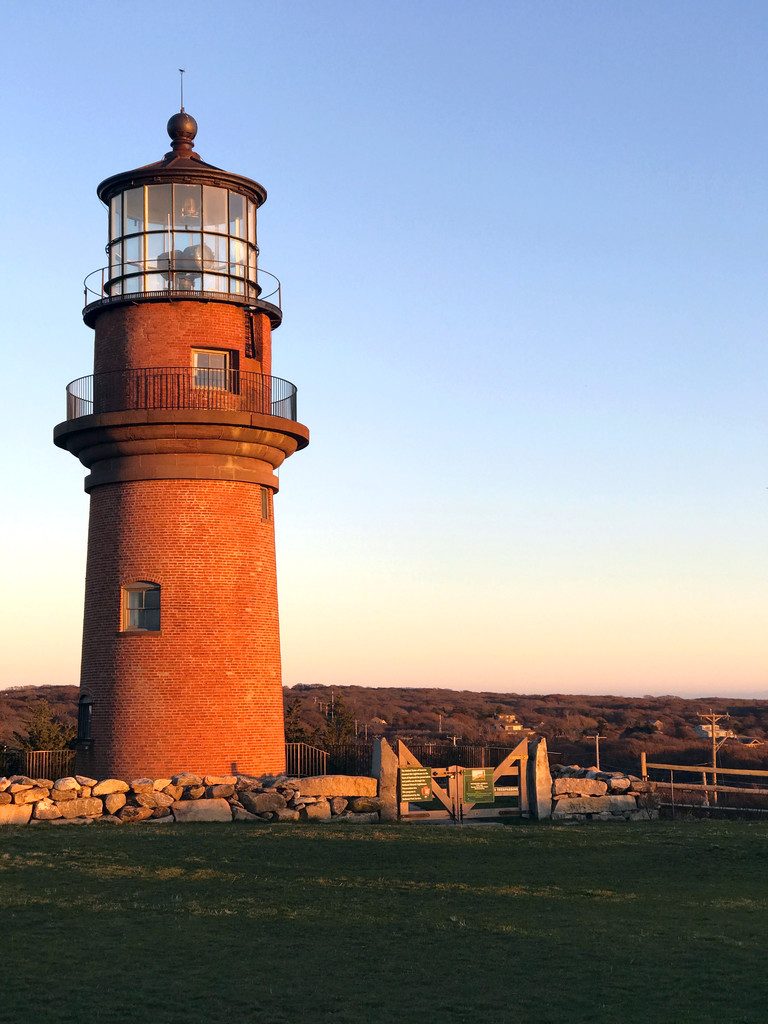 We took about a million photos and stayed on the cliff for the entire picturesque sunset.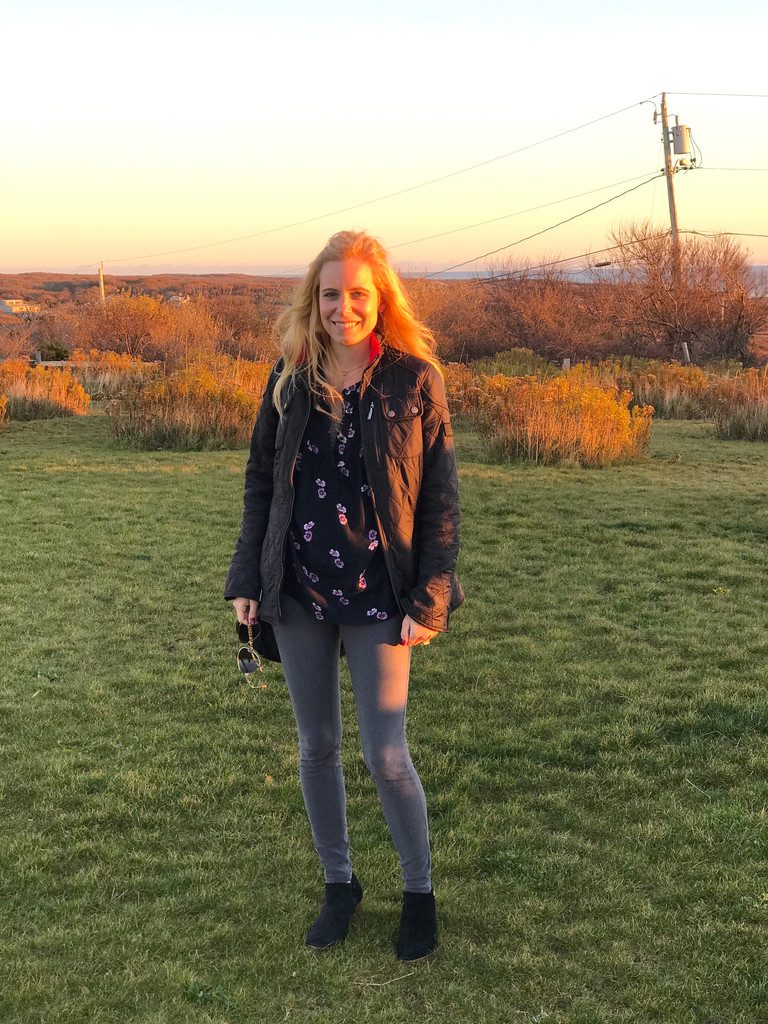 I know we were incredibly lucky to be visiting Martha's Vineyard in November and to not have it be ridiculously freezing. We actually had super nice weather both days we were there, but the temperatures majorly dropped once the sun went down!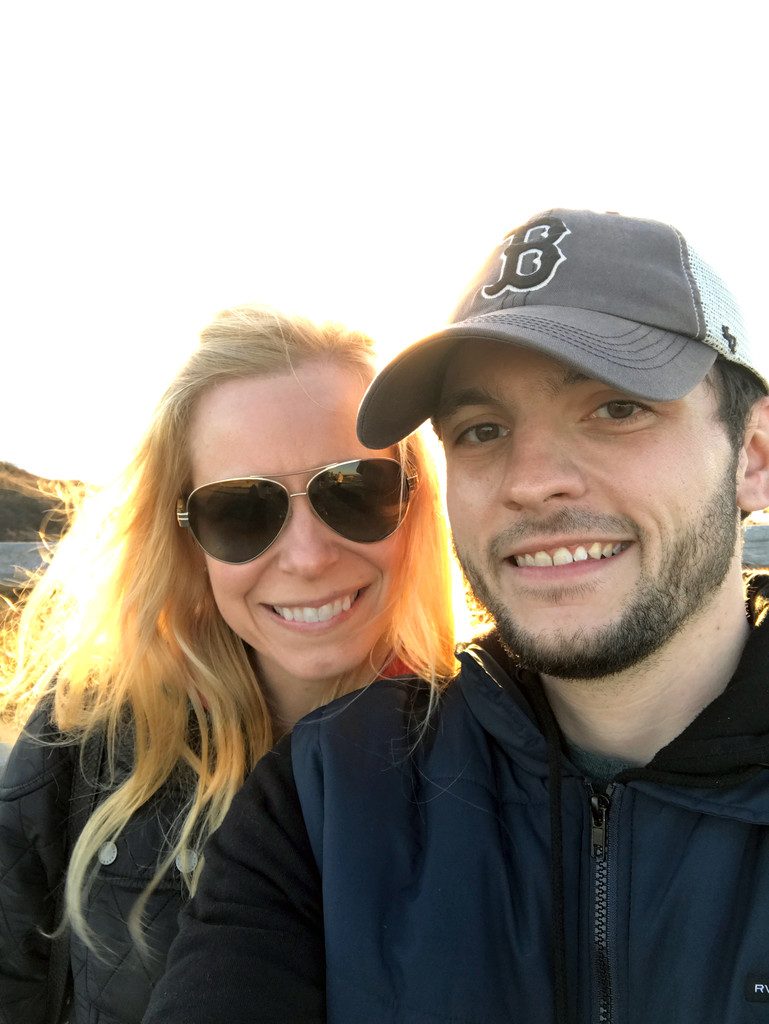 I know there are lots of places to watch the sunset (and sunrise!) on Martha's Vineyard, but according to everyone we talked to, this really is the best. I recommend taking the drive and wandering around the area a bit to take in the view before settling in to watch the sunset; an activity you can take part in no matter the season (and for free, too!).
Have a Beer:
I didn't realize that Martha's Vineyard actually has two breweries on it! Chris and I love exploring breweries and try to stop into at least one new one every time we travel. We were hoping to visit Bad Martha's Brewery on the Vineyard, but they unfortunately, closed for the off-season. Luckily, Offshore Ale Co. in Oak Bluffs was open, so we stopped in to share a flight. We sat for a bit, sipped on our beer, and chatted with the bartender who was happy to give us some more Vineyard recommendations.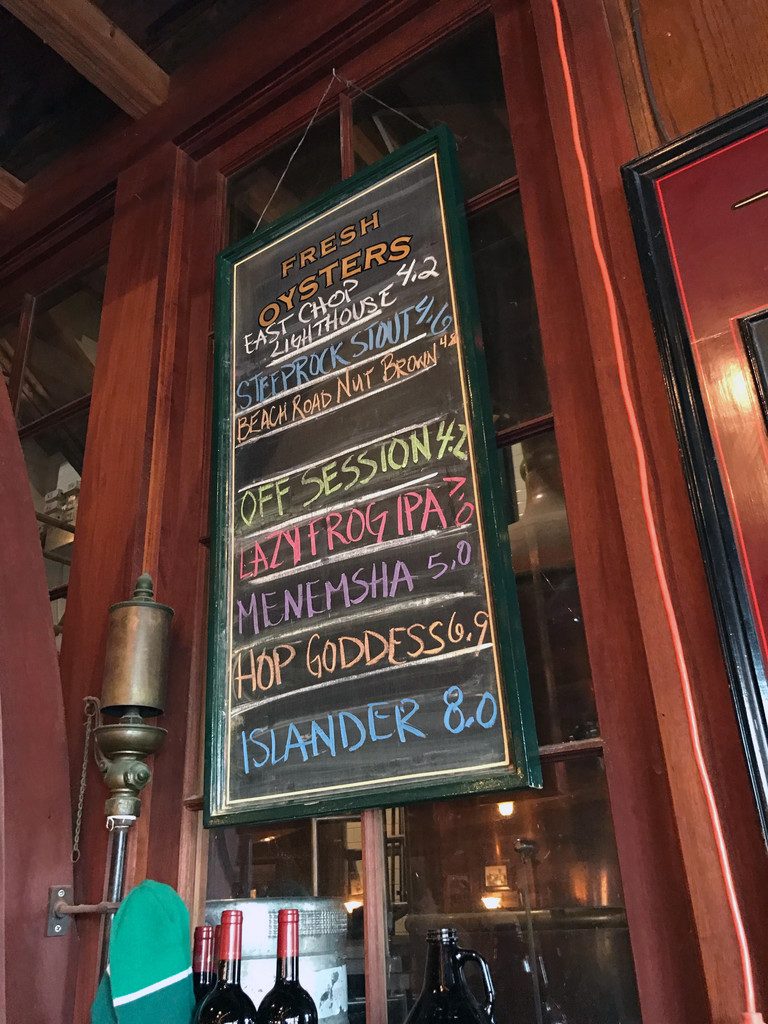 The Lazy Frog IPA was my favorite!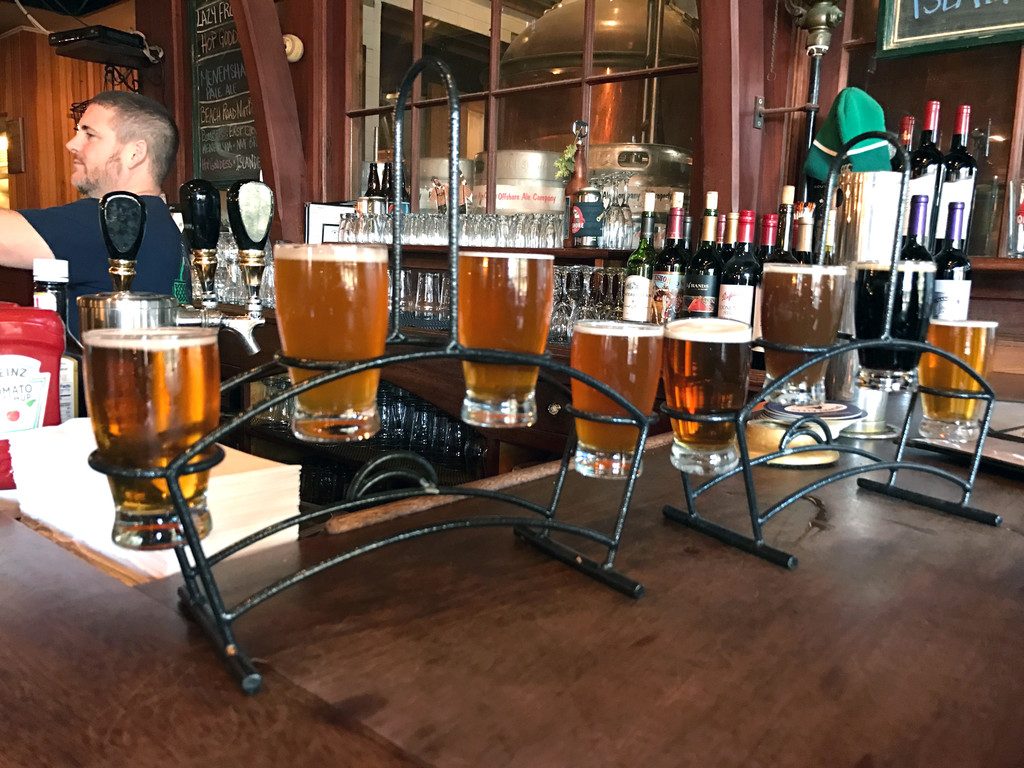 I wish we had thought to schedule a brewery tour here, but we didn't realize it until it was too late. Offshore Ale Co. is open all year, except for Wednesdays, so stop in and have a pint or a flight!
See the Gingerbread Cottages:
Yes, this is another cliche Martha's Vineyard activity, right? But you can't really go to the island for your first time and not check Oak Bluffs' gingerbread cottages out. And even now that I've already seen them, I would still love to visit again.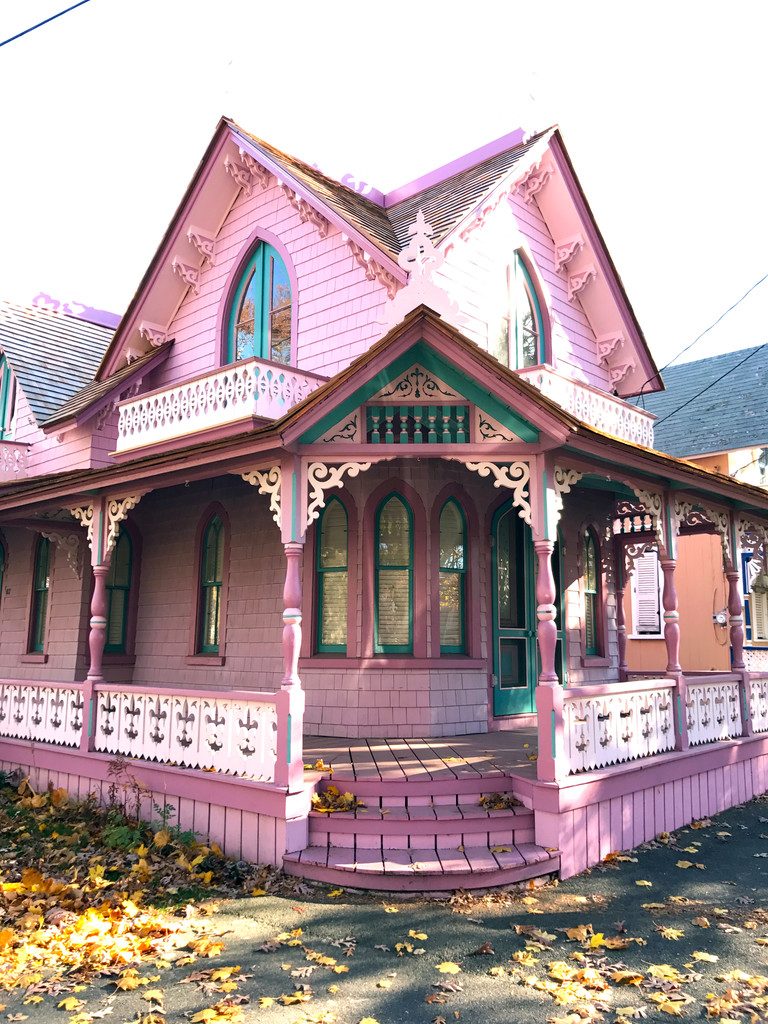 I have a confession to make... I always thought the gingerbread cottages were a row of three or four houses. I had NO idea there was actually a whole little community of more than 300 of these houses! I guess I just never really thought about it before and only randomly saw photos from time to time. The houses are on land that was formerly a Methodist church campground and were built by church members in the 1800s. As you can imagine, most of them have been in families for years (and I'm sure when they sell, they're super pricey!).
A few of the houses are open for touring in August, which I would love to take part in! But if you're visiting Martha's Vineyard in the off-season and can't take advantage, you'll still feel like you're in a fairy tale just wandering around the area.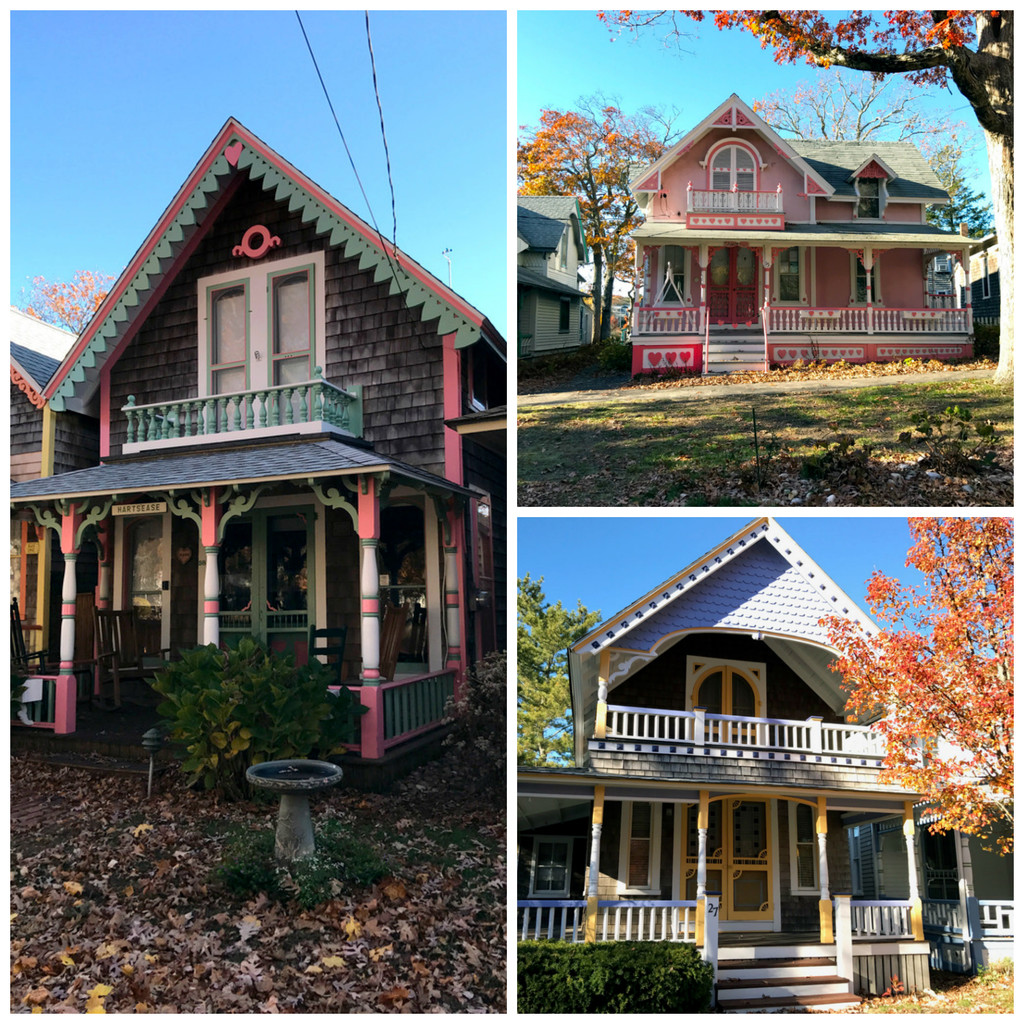 I would say we packed quite a bit into our two days on the Island... Especially since we also spent a fair amount of time at the hotel and exploring the immediate area. But I can't wait to return and do even more (OK, and probably do some repeats, too, because... those alpacas). I'm so happy that I finally discovered Martha's Vineyard (I was going to say "late in life," but I realized that would make me sound like I'm elderly... it just feels late in life to me since I've been in New England for over 30 years!) and that my husband fell in love with it as much as I did.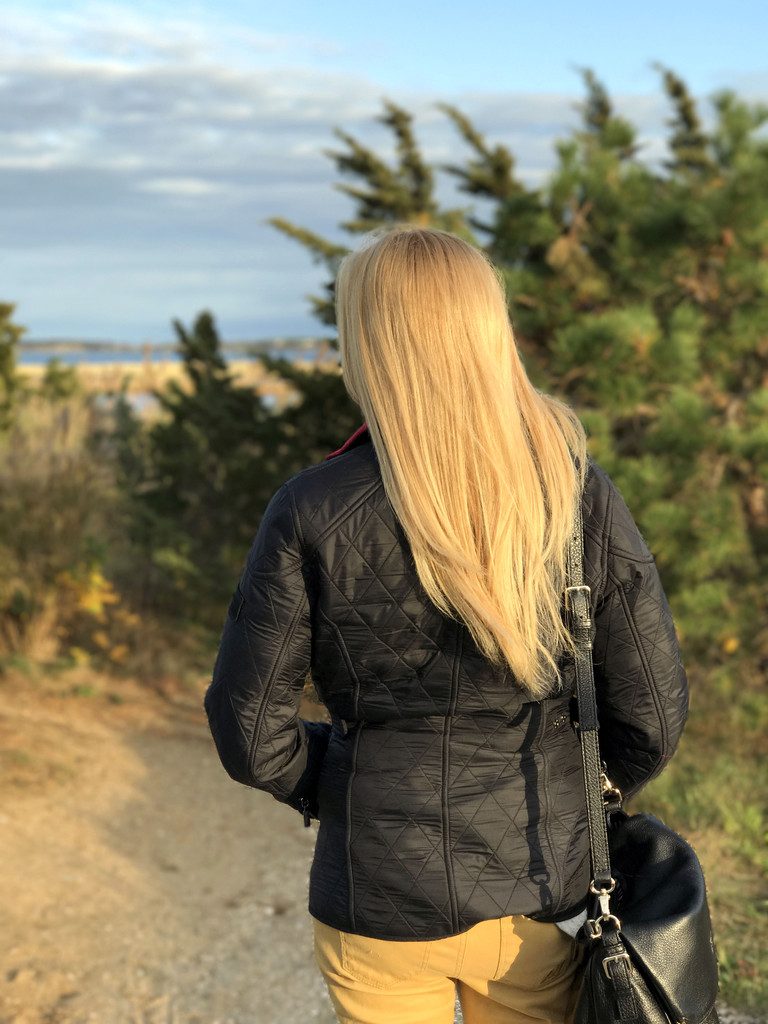 Have you ever visited Martha's Vineyard? What's your favorite thing to do? Martha's Vineyard in the off-season recommendations are especially welcome!
Full disclosure: The Harbor View Hotel generously gifted me with a stay at their hotel and sponsored my first post, but this post was written purely out of my excitement for this beautiful little island.