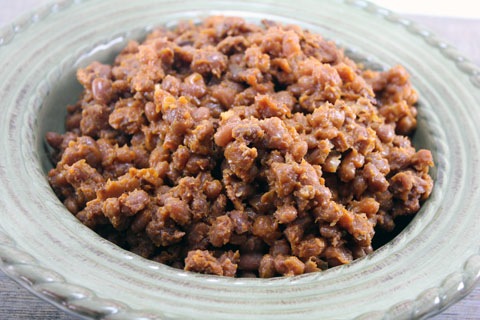 It seems that this is the year of me making all the dishes I've seriously been needing to add to my repertoire, but have never taken the time to learn. Chimichangas, the perfect chicken salad, a million different cocktails, and much more. Of course, pain au chocolat was the one thing on my list of New Year's resolutions... But it's March and so far, I've been avoiding that one like the plague. All in due time, when I build up enough courage.Let's start with something a bit easier... Like baked beans.
I headed to my parents' house this past weekend to celebrate my fabulous dad's birthday. His big birthday gift was... to make us dinner. Well, my mom got him a brand new Weber grill as a gift. And, so, I'm pretty sure he was actually quite thrilled to make us dinner. We fixed the sides and I decided to tackle baked beans. My dad has a mean baked bean recipe, but I designed my own pulling from a variety of methods. Most importantly, I used bourbon. I was also laughed at quite a bit that evening because the bourbon I used happened to be Maker's Mark. I wanted to put bourbon in the beans and that was what we had on hand and I had no idea you don't use quality bourbon like Maker's Mark in baked beans. Lesson learned. But man they were good. I'd totally do it again. And I wouldn't blame you if you did, too. I also took a few notes from my dad and added bacon to the beans. And cheap yellow mustard. It's gotta be the cheap yellow kind. Just trust me on that.
Bourbon Baked Beans (serves about 8):
Print this recipe!
1 lb. dried navy beans
¾ C ketchup
½ C brown sugar
2 T cheap yellow mustard
2 T molasses
1 T paprika
¾ C chopped vidalia onion
¼ C bourbon
6 slices bacon, chopped
(pre-heat oven to 250 degrees)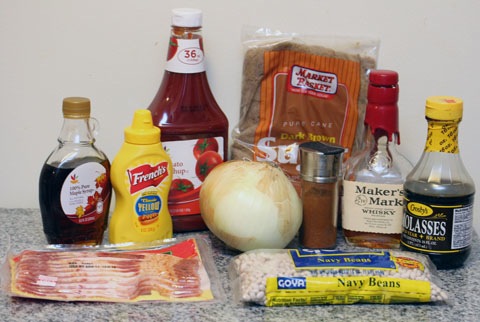 I had no idea there were such varying schools of thought on whether or not to soak dried beans and for how long to soak them. I did tons of research and decided to do a quicker soaking method. I put the beans in a pot and covered with about an inch of cold water. I brought the water to a simmer, took the pot off the heat, and let the beans soak for an hour.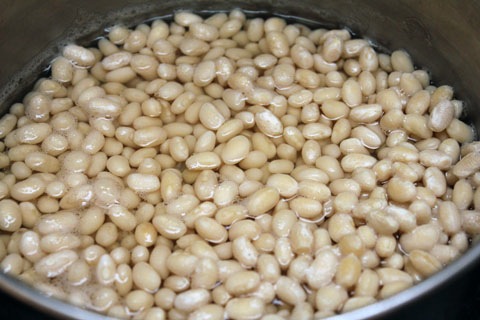 In a dutch oven,I combined all the other ingredients: ketchup, brown sugar, cheap yellow mustard, molasses, paprika, onion, bourbon, and bacon and cooked over medium heat for about 3 minutes.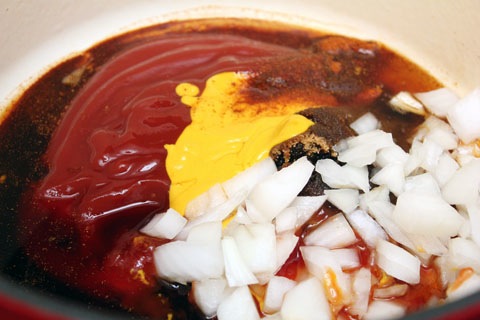 Now, I added the beans to the pot, stir, and put in the oven at 250 degrees.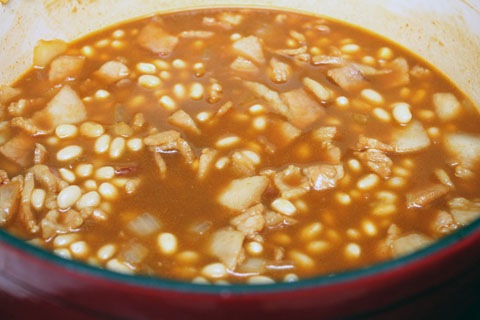 I kept my beans in the oven for about 5 hours total. But I checked them every hour or so to make sure they weren't drying out. If they were, I added a bit more water and stirred.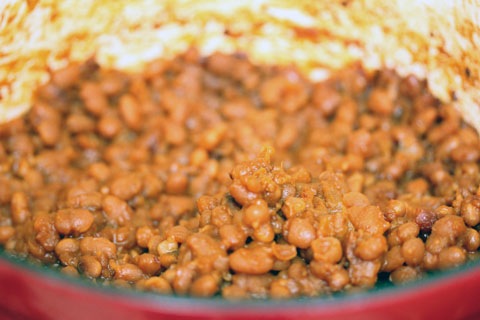 The beans ended up being wonderfully flavorful and, I think, nicely cooked. They reminded me a bit of my dad's recipe, which made me pretty happy.I would definitely make this recipe again.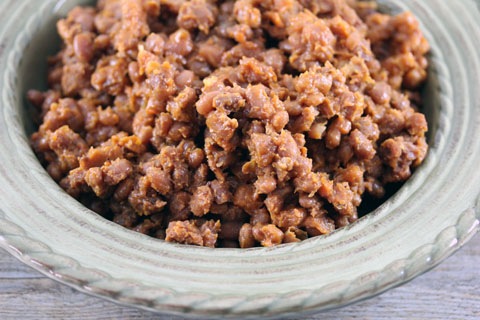 We enjoyed the baked beans with baby back ribs my dad made on his brand new grill!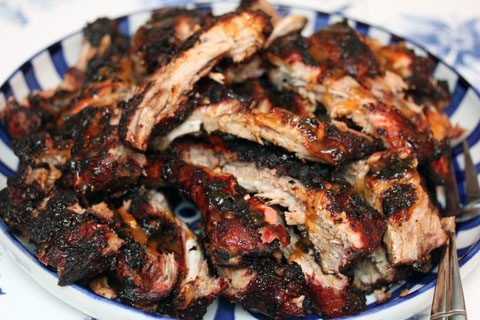 And a whole bunch of vegetables my mom roasted (including amazing roasted garlic!).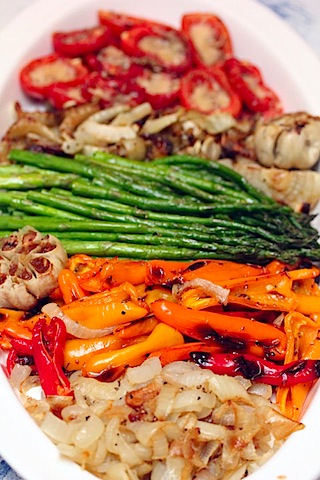 The perfect well-rounded birthday meal.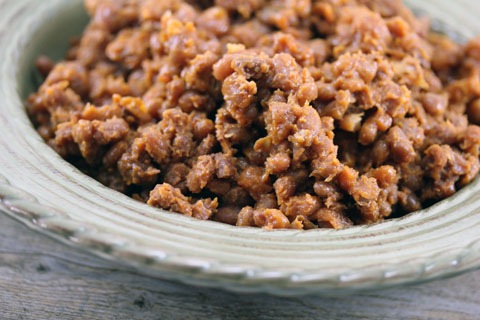 And, no, you couldn't really taste the Maker's Mark bourbon in the beans. Le sigh. But I'm pretty positive it was responsible for some of delicious full flavor. Just let me believe that, OK?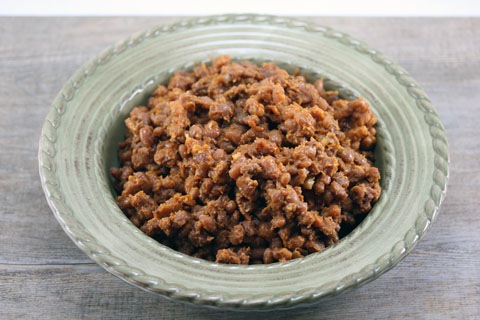 And tomorrow's Cocktail Friday, so you can always enjoy a dish of baked beans with a glass of bourbon on the rocks. If you have any bourbon left. Which I did not.
Do you have a secret ingredient for baked beans?
[Sues]
Pin It