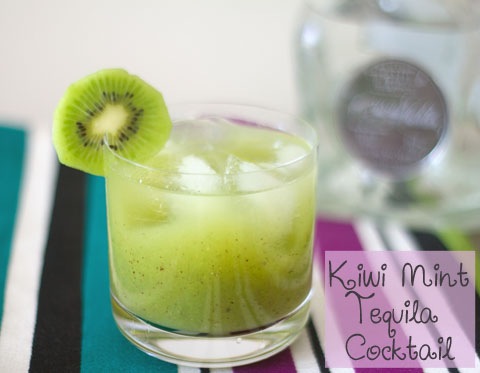 There's tequila when you're 21 and then there's tequila when you're 30. Totally different ball game, my friends. If you know what I mean. I think that the older you get, the more you begin to realize that tequila can actually be enjoyed. In cocktails. And on its own paired with food. And that there's nothing quite like a high quality tequila. I wrote about Casa Noble Tequila a couple weeks ago when I made my Blackberry Lemonade Margarita. They sent me three beautiful and large bottles that I want to sit and stare at. Well, and drink, too.
Seriously though, can I reiterate how pretty the bottles are (I love the hand blown glass bottles)? And how perfect this tequila is for a very important upcoming holiday… Cinco de Mayo!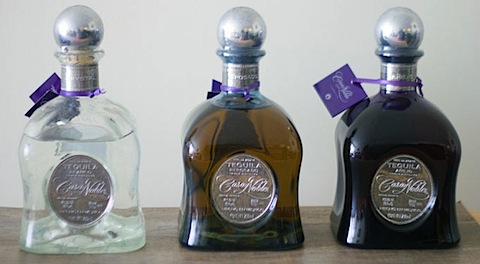 I'm not a tequila connoisseur by any means. But now that I've had the chance to try Casa Noble's Crystal, Reposado, and Anejo tequilas, I completely get it. The kind of tequila you have does matter and totally depends on what you're enjoying with it. I personally like to drink my tequila Blanco in cocktail form. But Reposado and Anejo are more sippers for me (though I do have a pretty awesome cocktail with Reposado planned in my head!).
Casa Noble's Crystal Tequila: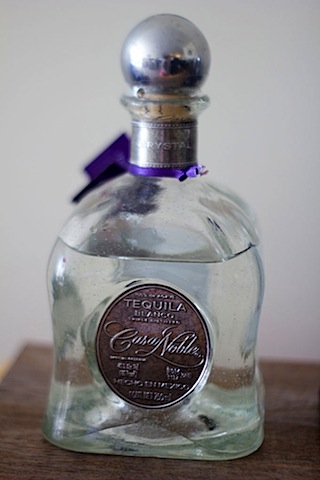 Tequila Blanco (also sometimes called Silver) is probably the tequila you're most used to enjoying. For Casa Noble's Crystal Tequila, they slow cook the agave pinas for 38 hours in stone ovens. Then, they use the agaves' core and heart to extract the sweet nectar. Which is what makes this tequila go down so easily. The tequila is distilled three times, which means it's incredibly pure and it goes down easy 🙂
Silver tequila is also the kind I have the most experience with and I can tell you right now Casa Noble is the best one I've tried. And that includes the tequila I drank in Mexico. I fear I'm turning into a tequila snob because there will be no more cheap tequila in my life. While I use tequila in cocktails quite often, I've also recently realized how fabulous it is paired with dark, dark chocolate. Don't believe me? Try it. At least rim your glass with chocolate, so you get a little taste of both in each sip.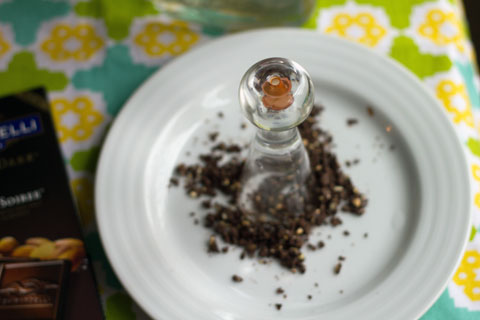 Tequila also adds an awesome flavor to many of my meals. I'm not sure how much I would cook with Casa Noble since I think it's best enjoyed on its own or in a cocktail…. But I'd definitely incorporate it into "raw" foods like, Tequila Shrimp Ceviche. Just so you know, tequila and shrimp is just about the best pairing ever.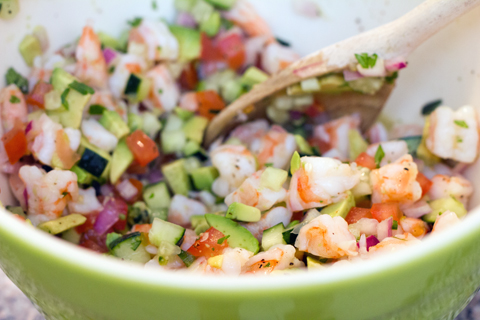 Obviously, tequila and avocado is another winning combination that I will never be able to get enough of.
Casa Noble's Tequila Reposado: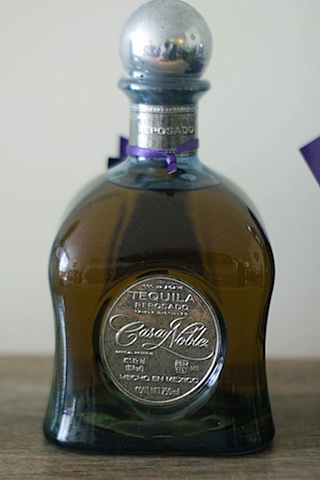 Casa Noble's Tequila Reposado is one of my favorites because it's definitely not your tequila from college. At all. It has a certain butteriness to it. And we all know that butter is really, really one of the best things on Earth. So, you probably want to know what makes this reposado better than other reposados. I can tell you that. In order to qualify as a reposado, a tequila must be aged for two months… Casa Noble's? It's aged for 365 days in French white oak barrels. As in a year. Which is the maximum (and most desired). So there.
This Tequila Reposado made me crave cheese for some reason. I feel like it would totally class up a Avocado Grilled Cheese with Bacon Jam.
But it's also pretty delightful with some Buffalo Chicken Mac and Cheese and totally complements the spiciness.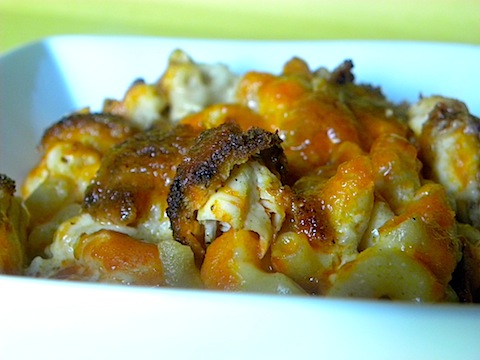 Really, the tequila goes with anything that could use a little extra bit of butter. And what doesn't??
Casa Noble's Tequila Anejo: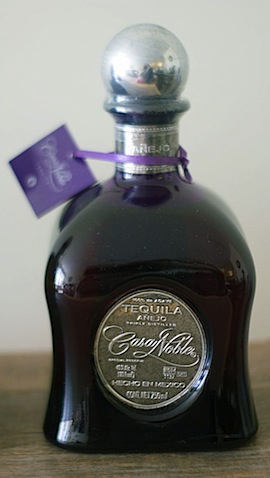 Casa Noble calls this their "most perfect tequila." And it's very easy to see why. The Tequila Anejo is full-flavored, with an almost meatiness to it. OK, I did not do a good job of making that sound very appealing, but I swear that's a good thing. It also tastes kind of like chocolate. And coffee. And you all know how I feel about coffee. They use only Blue Agave plants that have been in the ground for 12 years. And then the tequila is aged in French white oak barrels for two years. That tequila takes a long time to come to fruition, right?
Hello, I would like some beef with this tequila. In taco form, please. Flank Steak Tacos with Strawberry Mint  Salsa, served with Tequila Anejo is a dream come true.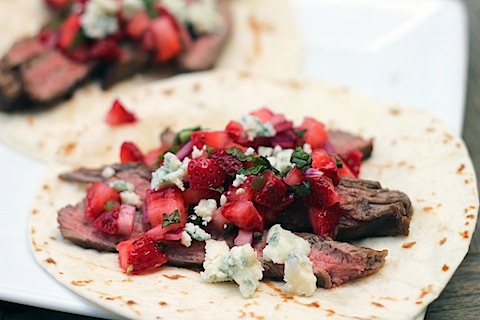 I used the Casa Noble Crystal to make a Kiwi Mint Tequila Cocktail, which I think is a cocktail you should definitely be making for Cinco de Mayo.
Kiwi Mint Tequila Cocktail (serves 2):
Print this recipe! 
5 kiwis, peeled (plus one for garnish)
8 mint leaves
1 1/2 T lime juice
1 T agave or honey
4 oz. Casa Noble Crystal Tequila
Soda water for topping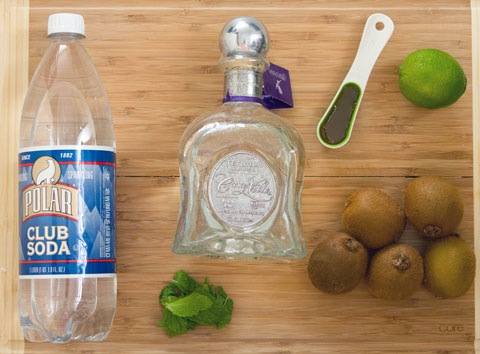 As most of my cocktails are, this is as easy as can be. Put the kiwis, mint, lime juice, and agave or honey in a blender.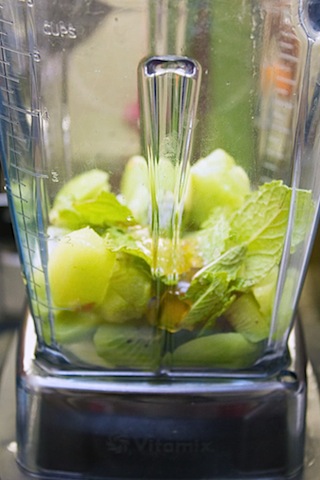 Blend until a nice smooth puree is made.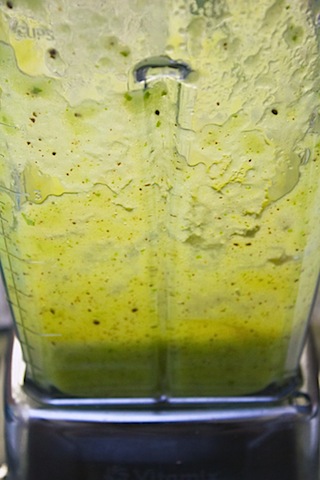 In a cocktail shaker filled with ice, add 4 oz. tequila and kiwi mixture.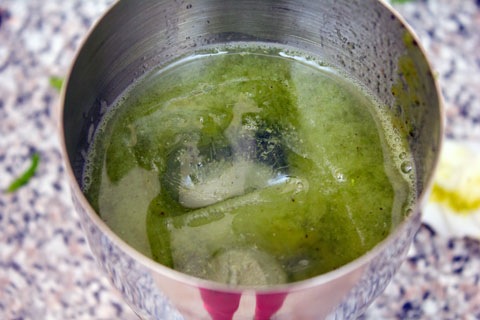 Shake well and pour into a glass filled with ice. Top off with soda water. And a kiwi slice garnish for fun.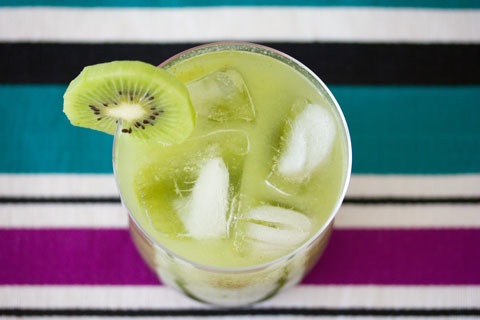 I feel like a lot of people have a dislike for tequila because they remember their college days of drinking too much of it and drinking not so high quality tequila. Understandable. Totally understandable. But it's time to change your mindset.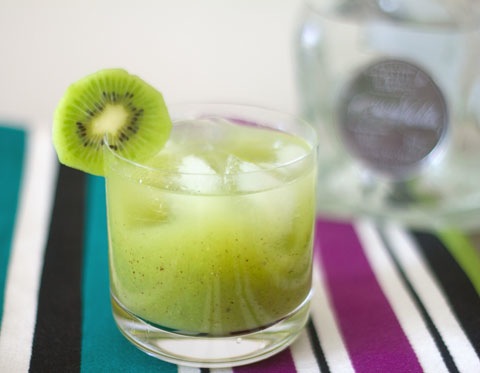 And Casa Noble is the perfect way to do so. If you still can't get your head around drinking tequila straight out of a glass, by all means, start with a cocktail. I consider this Kiwi Mint Cocktail to be the perfect balance of fruitiness and liquor.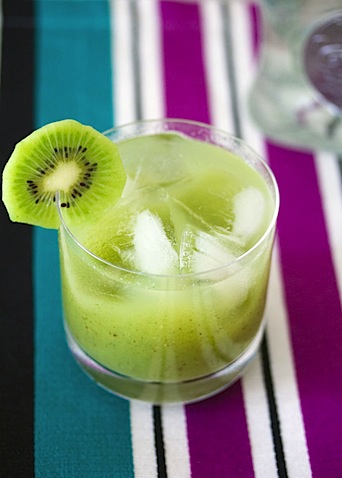 While I certainly wouldn't describe myself as an expert, I am pleased to say my palate is at a point where I really can tell good tequila from a not so good tequila from a GREAT tequila. And I'm way, way more picky than I ever was. Call it being a liquor snob, if you will; but I consider it a very good thing.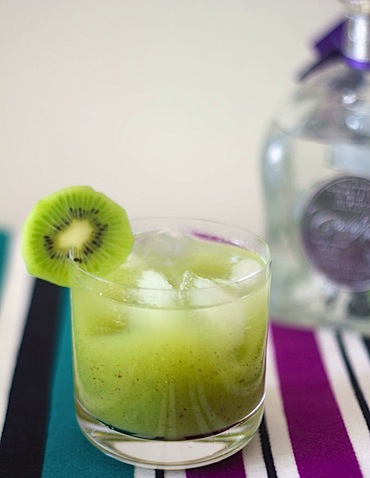 As you can tell, that definitely doesn't mean I'm opposed to enjoying it in fruity cocktail form. Especially if that fruit is all natural 🙂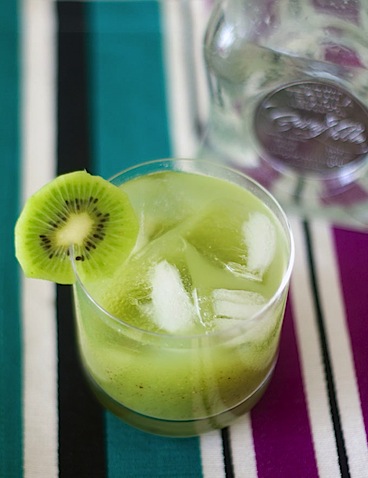 Stay tuned because Casa Noble Tequila is going to continue to make (LOTS) of appearances here. So, I hope you're in the mood for tequila… All summer long. And probably winter, too. Because that Tequila Anejo is just what the doctor ordered for a long, cold Boston winter.
I'm on my way to LAS VEGAS now!!! First time ever and I absolutely could not be more excited to a) have a little vacation with my husband and best friends and b) to enjoy everything Vegas has to offer, including AMAZING food… and maybe even some good tequila, too 🙂 I'm sure I will be reporting back!
Do you think you would prefer Casa Noble's Crystal, Reposado, or Anejo Tequila? And what will you drink on Cinco de Mayo?
[Sues]
Disclaimer: While Casa Noble sent me these beautiful bottles of tequila, all of these opinions are my own!