You know those aluminum bins of popcorn that are sold around the holidays... with the three varieties? For some reason, whenever one is around, I can not help reaching in to grab another handful. I LOVE popcorn. So, the other night, when roommate, Siri, told me she was going to make caramel popcorn I told her I would definitely be photographing the process because it is something that, of course, needed to be on the blog! Everything about this recipe, from her cookbook Gifts from the Christmas Kitchen, is perfect. So perfect, that I am making another batch this afternoon to bring to a holiday party tonight because I want more of it 😉
Here's what you need: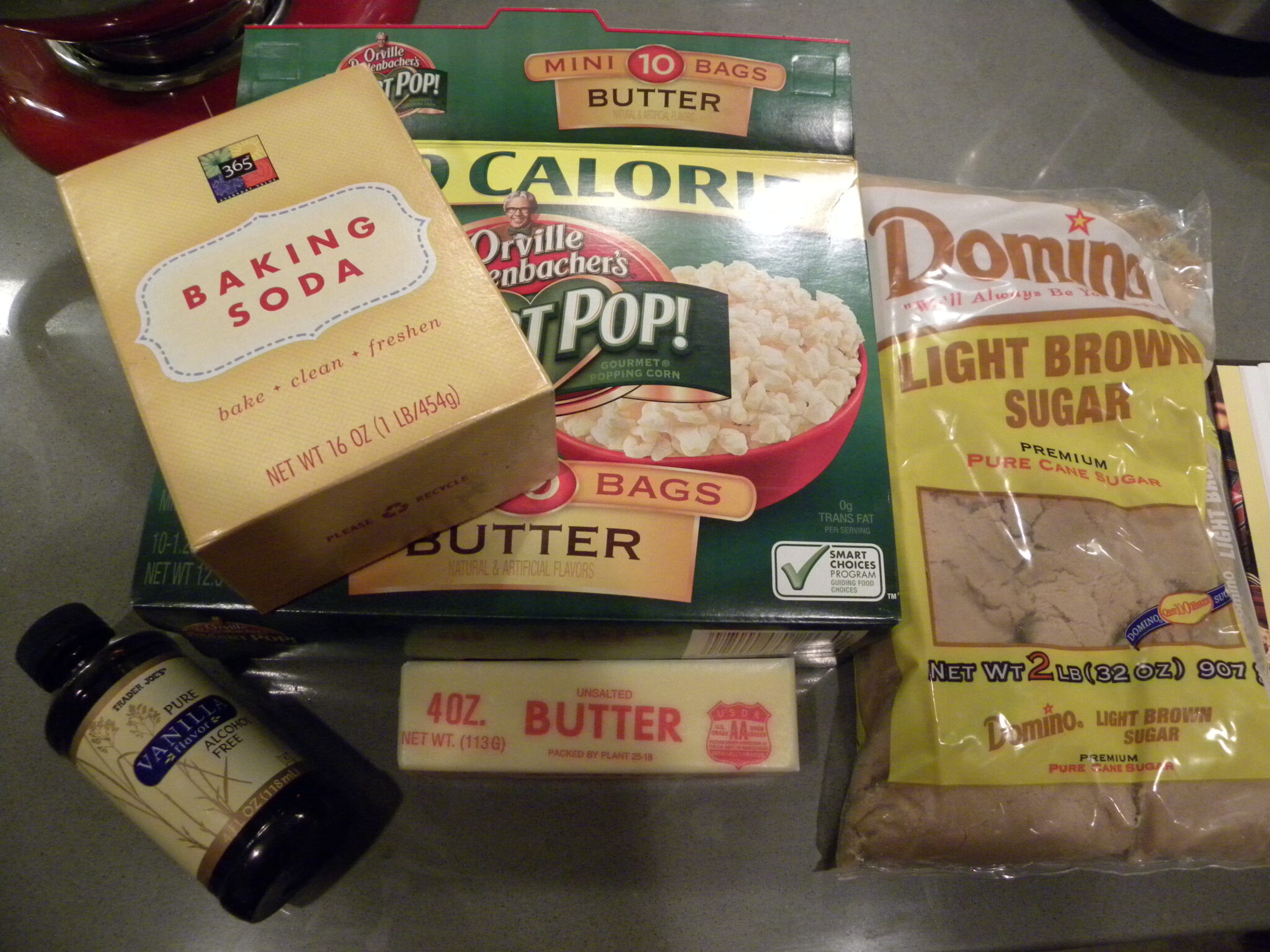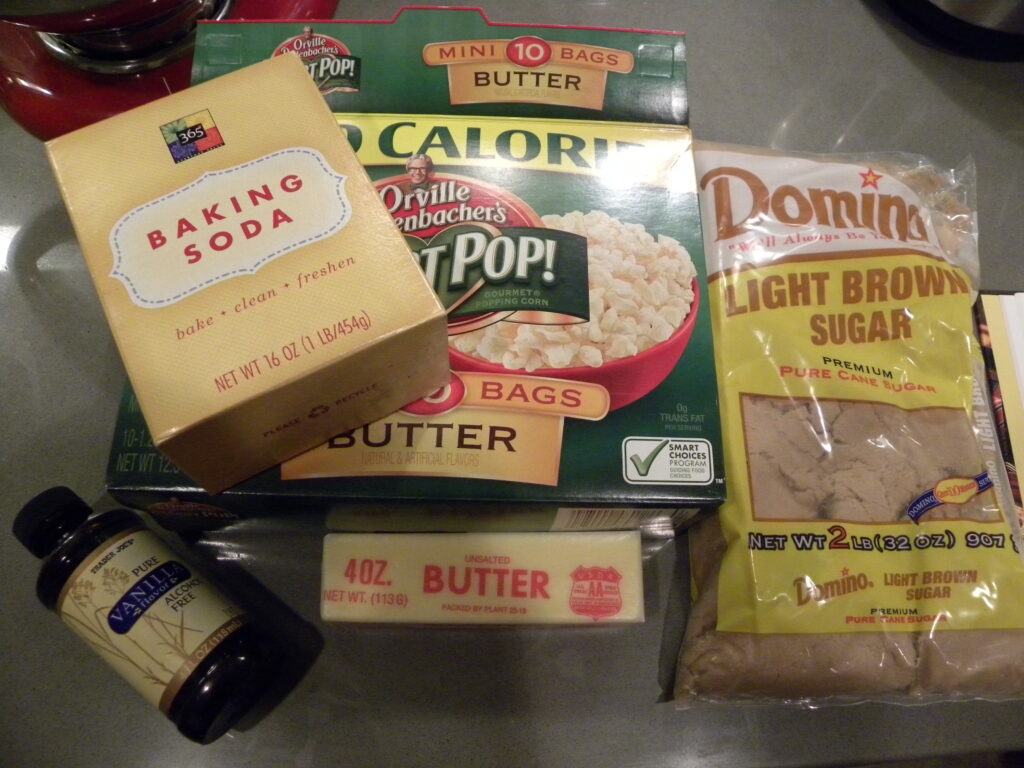 • Cooking spray
• 3 quarts popped popcorn (12 cups, for those who fell asleep during math class in 3rd grade... that would be me). We used microwavable popcorn... 94% fat free.
• 3 cups unsalted nuts (which we didn't use)
• 1 cup packed brown sugar
• ½ cup light or dark corn syrup
• ½ cup (1 stick) of butter
• ½ teaspoon salt
• ½ teaspoon vanilla
• ½ teaspoon baking soda
Here's what you do:
• Spray a large shallow roasting pan with cooking spray. Combine popcorn (and nuts, if using) in pan and place in 250 degree oven while you prepare your glaze.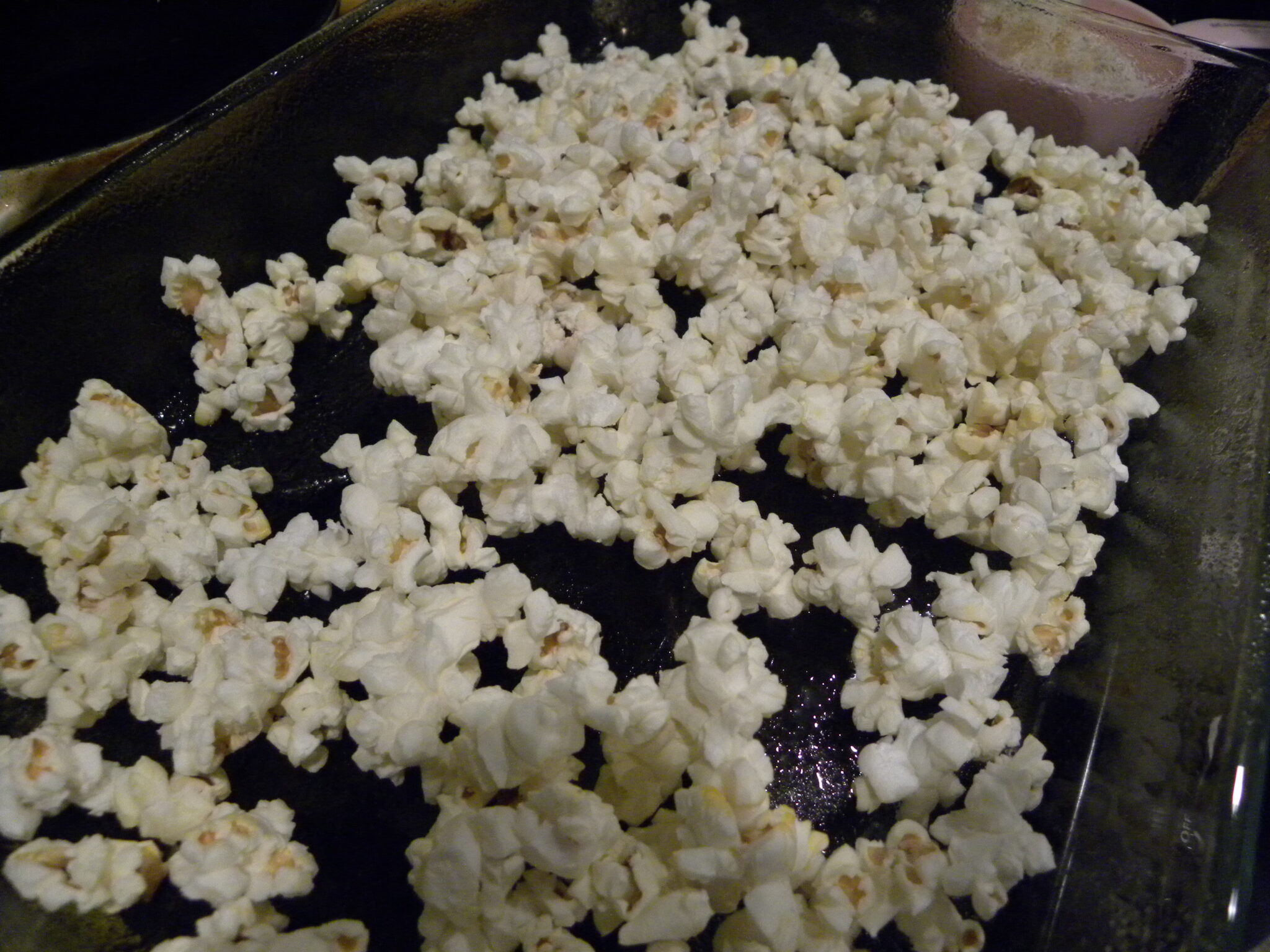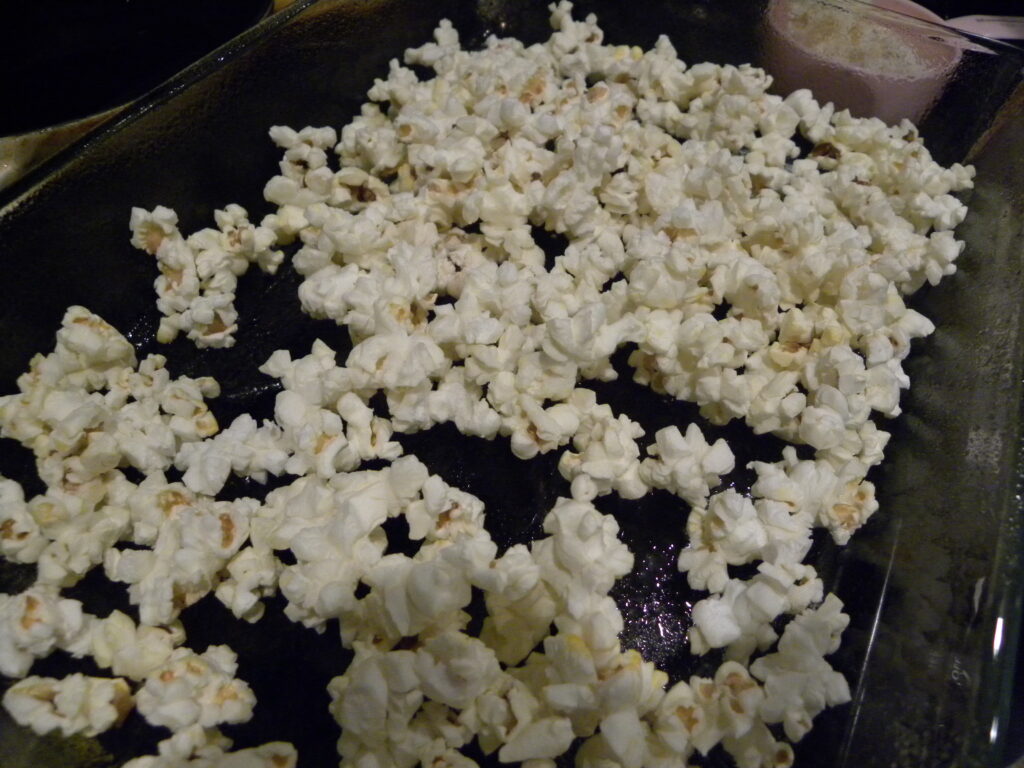 • In a heavy 2 quart sauce pan mix brown sugar, corn syrup, butter, and salt. Stir constantly and bring to a boil over medium heat. Without stirring, boil for 5 minutes. Remove sauce pan from eat, stir in vanilla and baking soda.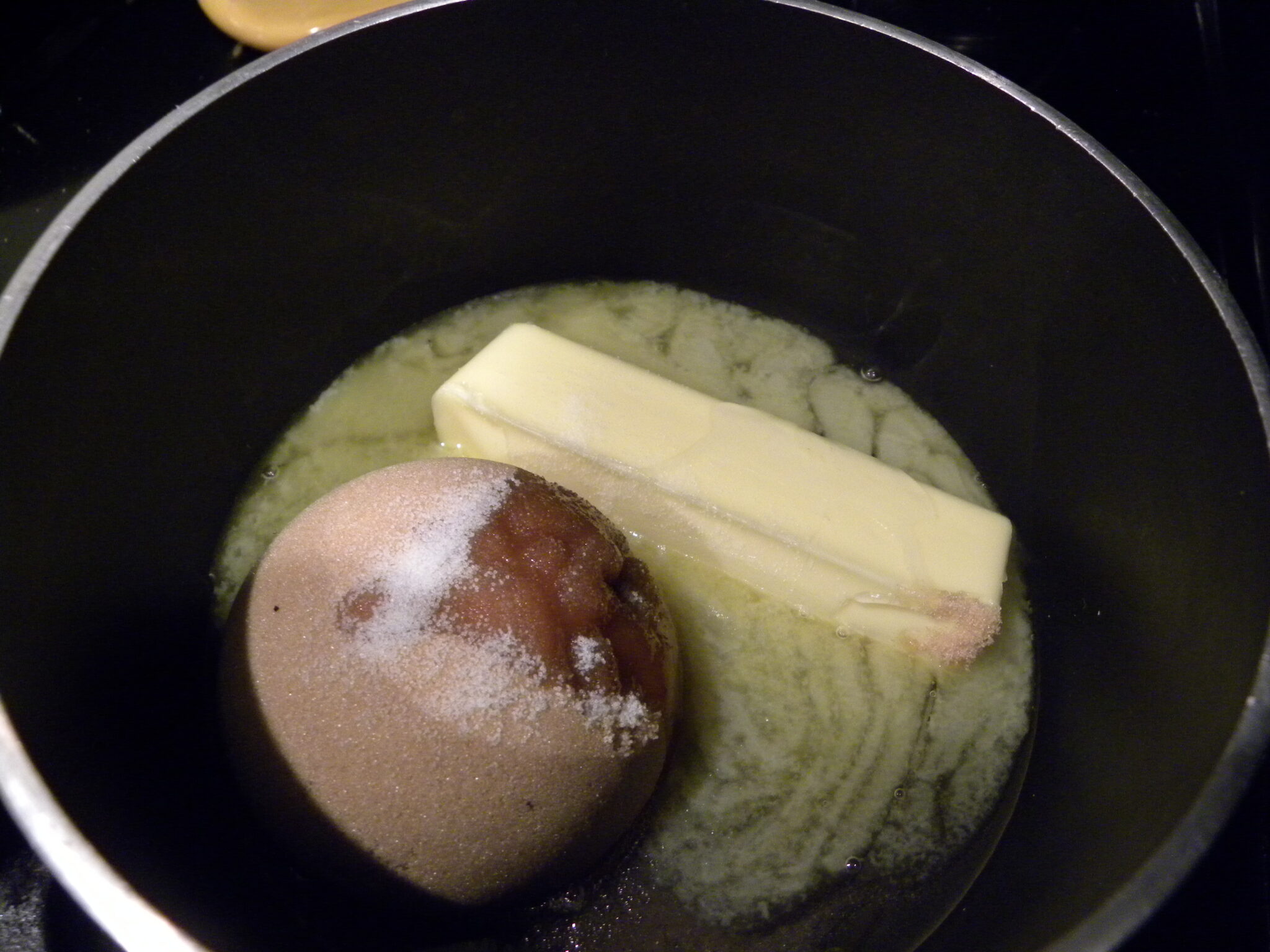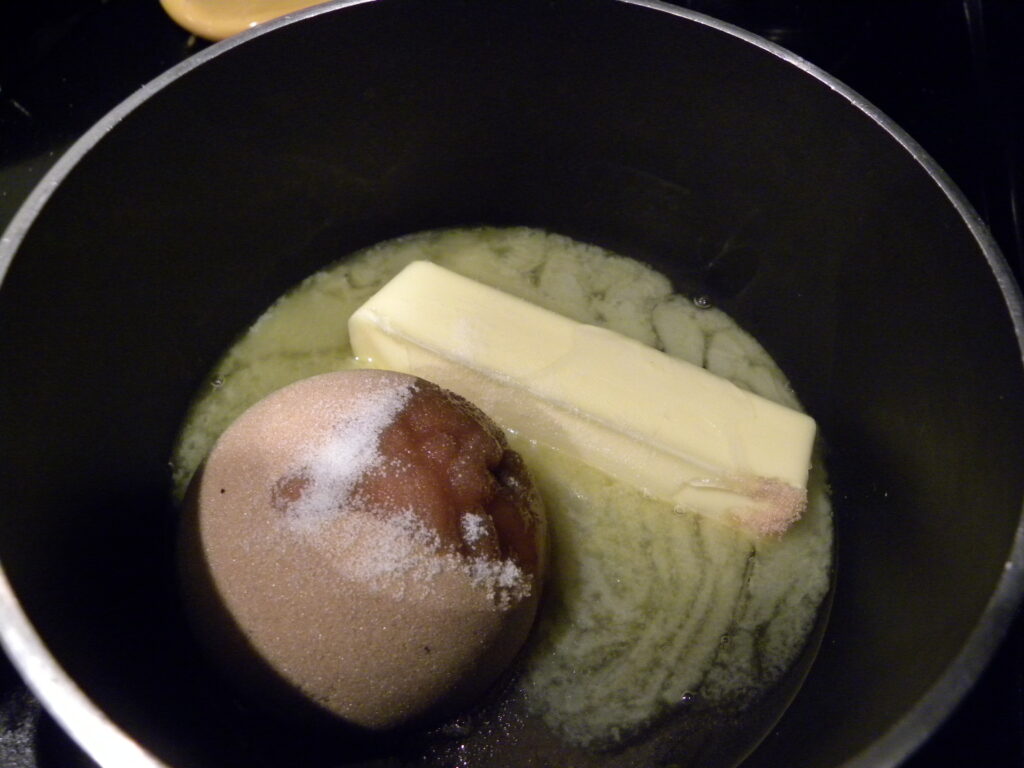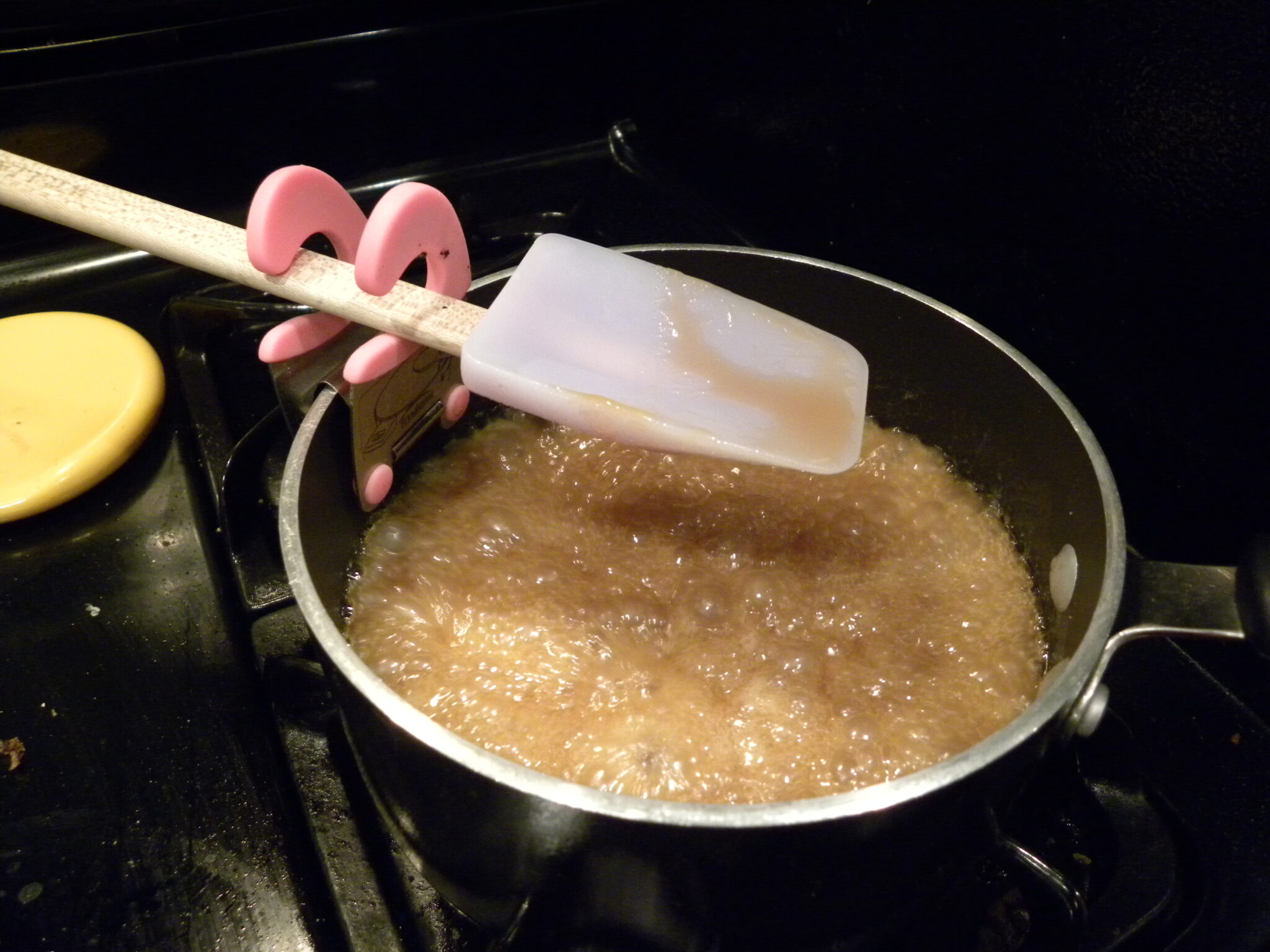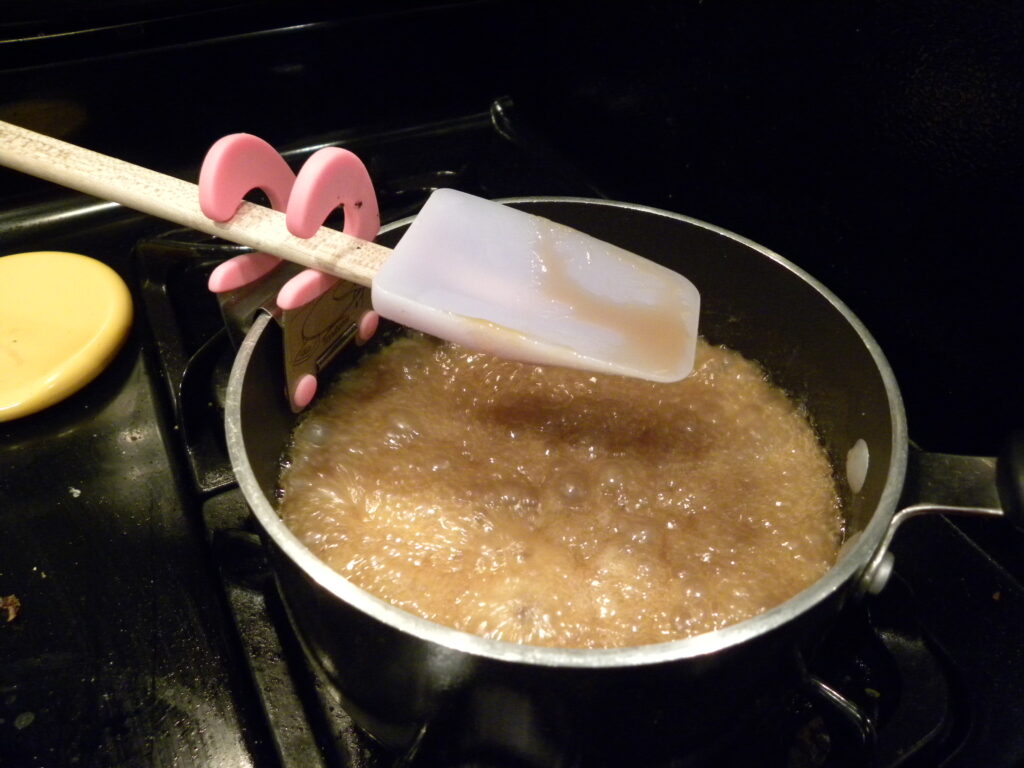 • Pour the syrup over popcorn (and nuts), making sure to coat each piece. The caramel hardness pretty fast, so make sure to move quickly as you pour and mix!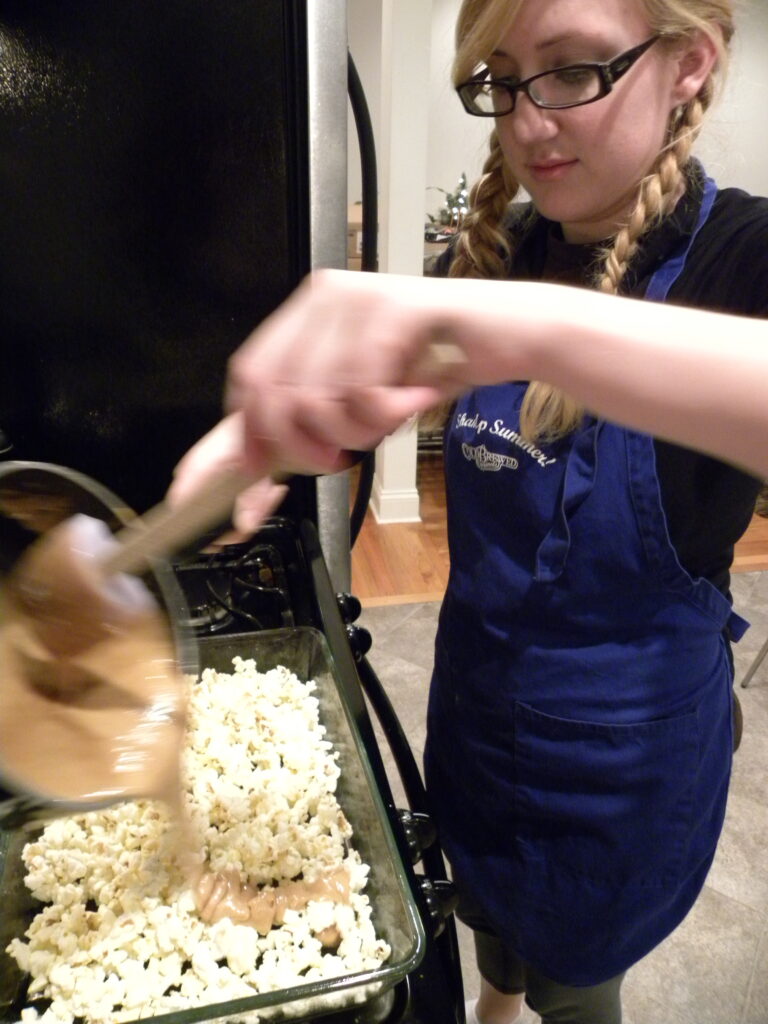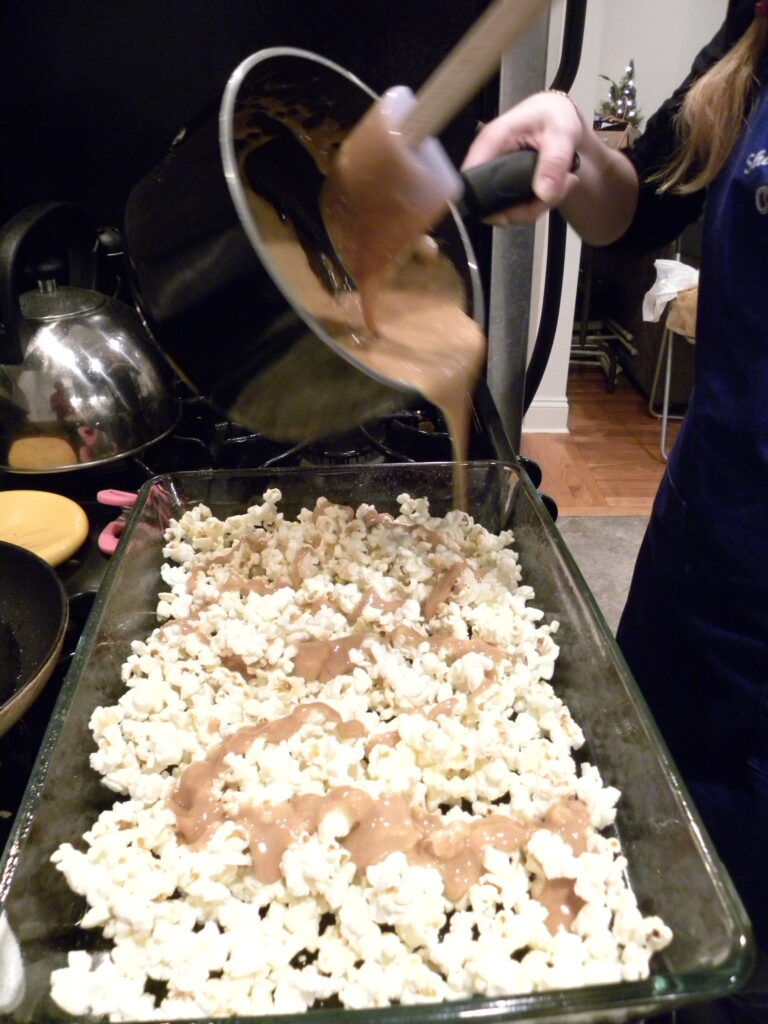 • Bake in 250 degree oven for 60 minutes, stirring every 15 minutes. Remove from oven, let cool, and break popcorn apart.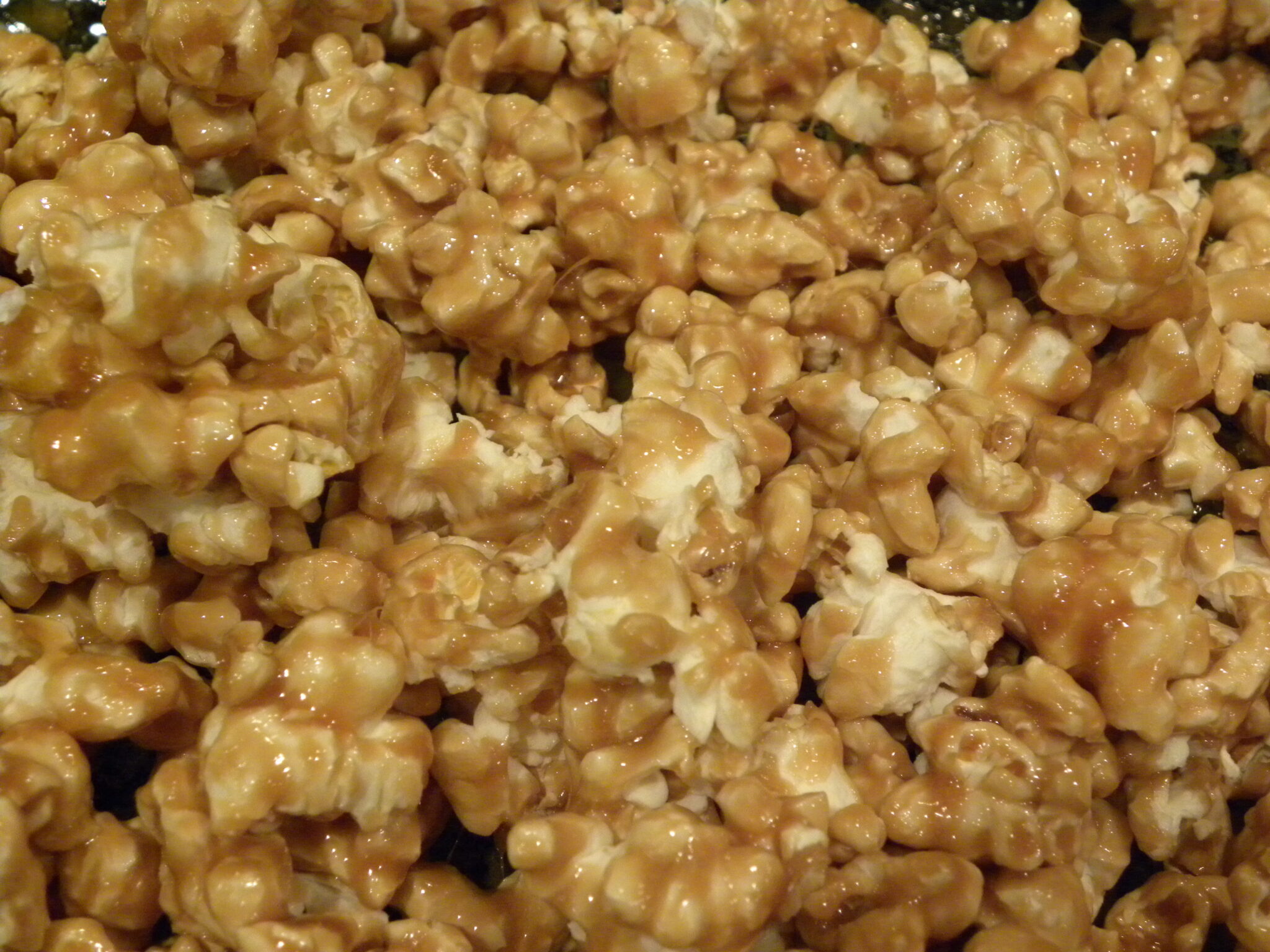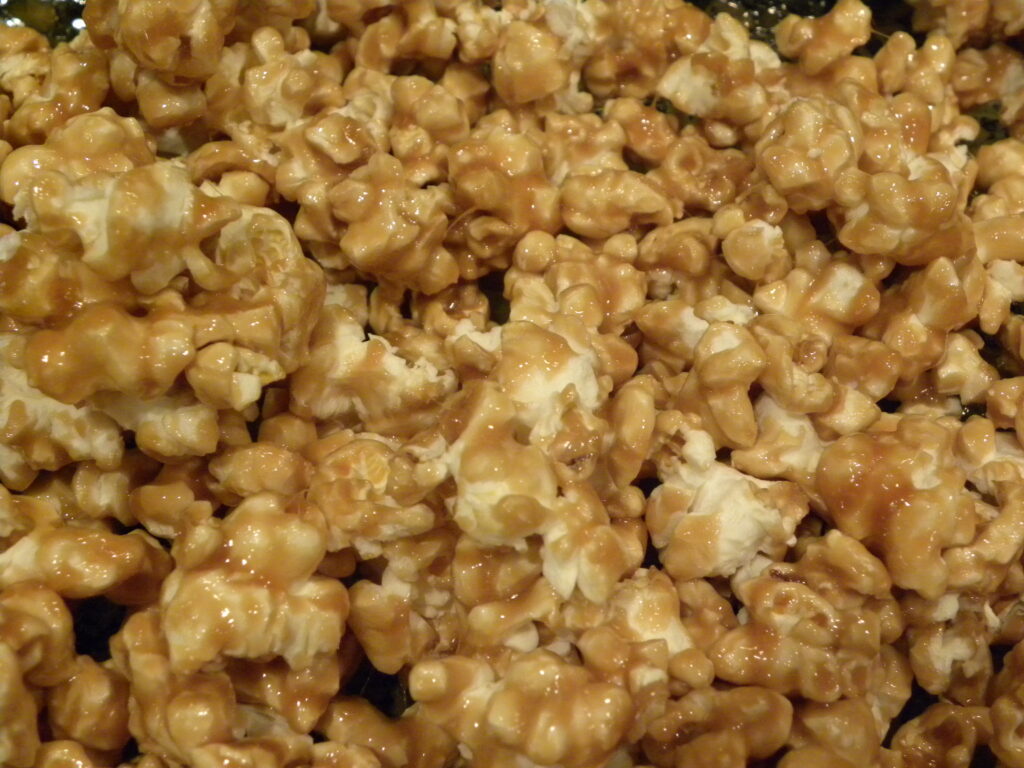 Now, for my favorite part. The packaging! Find a festive tin and fill it with popcorn for an tasty (and economical) gift! Siri gave one of her secret santa the one below. I think he was "disappointed" because he wanted more... I really can't blame him. The stuff is delicious and melt-in-your-mouth, sweet, and crunchy!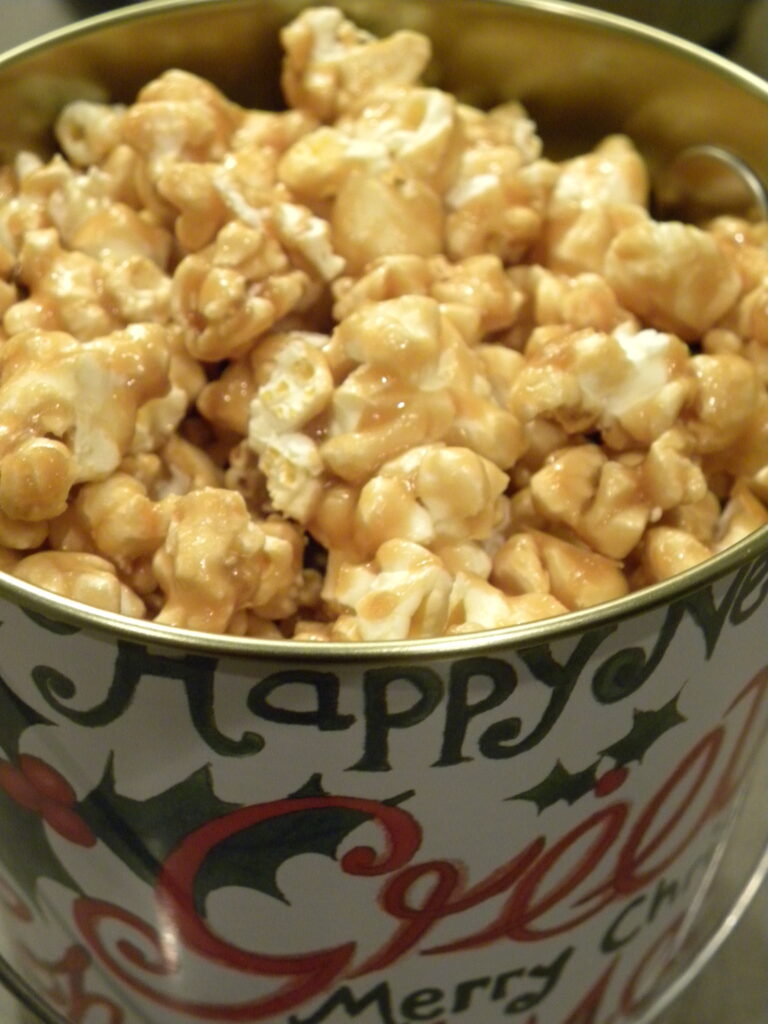 Off to go make some more for tonight's festivities!
[Chels]