With the holiday season in full swing (even though it still doesn't feel like it to me!), and lots of parties to attend, I feel like it's always a good idea to have a "go-to" dish to quickly whip up and bring to your festivities. In the midst of all the craziness the end of the year brings, I made this great, simple, and inexpensive spinach dip from Martha Stewart to bring to Sara's house last weekend for a small get together.
Here's what you'll need (the recipe makes roughly 3 cups and takes about an hour):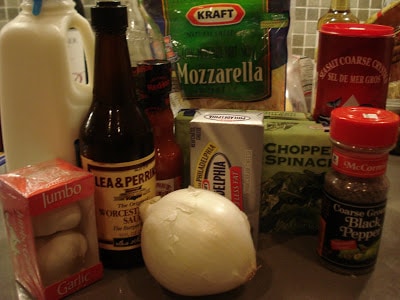 2 teaspoons olive oil, plus more for baking dish
1 medium onion, diced
2 garlic cloves, minced
2 pounds spinach, cleaned, trimmed, and coarsely chopped (I used 2 packages of 10 oz frozen spinach which worked really well… next time I'll try fresh!)
1/2 cup milk
6 ounces reduced-fat bar cream cheese
3 dashes Worcestershire sauce
3 dashes hot sauce, such as Tabasco
3/4 cup shredded mozzarella
Coarse salt and ground pepper
Baguette slices, breadsticks, or crackers, for serving
Preheat your oven to 425. In a satuee pan add onion and garlic and cook until lightly brown about 5-8 minutes.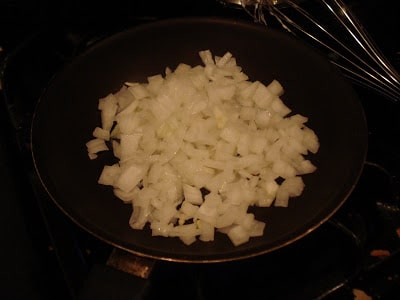 In a large pot warm milk over high heat, whisk in cream cheese until it is melted.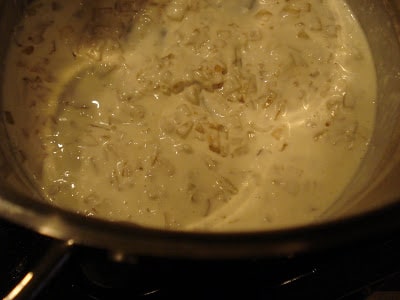 Add spinach, Worcestershire sauce, hot sauce, and 1/4 cup mozzarella, season generously with salt and pepper.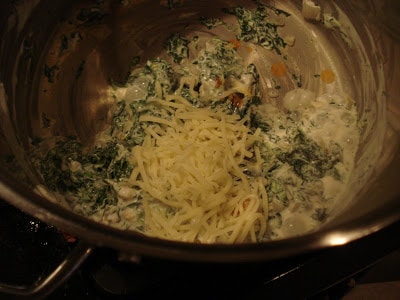 Stir mixture until everything has melted nicely together.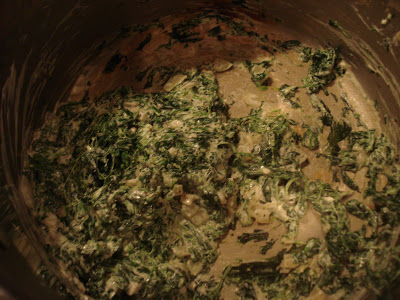 Pour into a lightly oiled shallow baking dish and sprinkle remaining mozzarella cheese on top.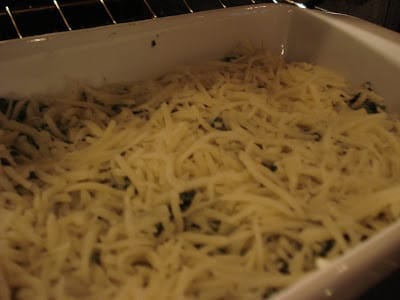 Bake until nice and golden brown (and bubbly!) for about 20-25 minutes.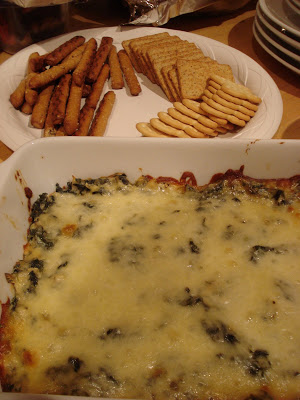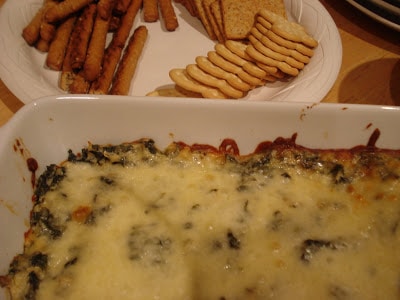 Serve nice and hot with pretzel rods, bagel chips, or crackers.
This is the perfect hot appetizer for a cold night in.
[Chels]
*and a reminder: Martha Stewart will be the guest judge on Bravo's Top Chef next Wednesday! Don't forget to watch or set your DVRs!