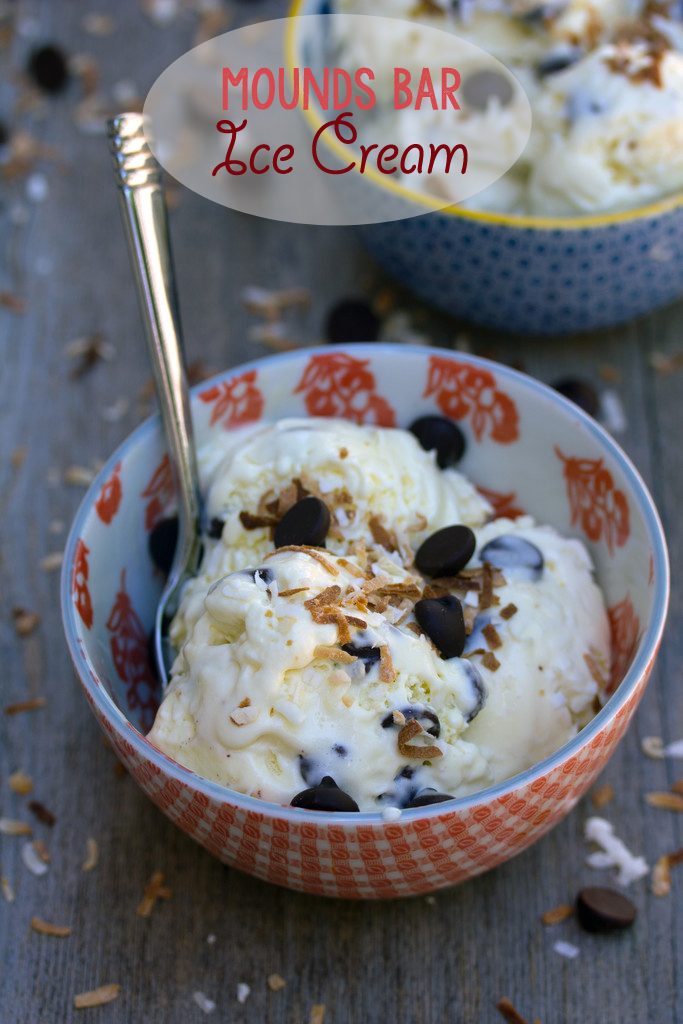 Sometimes you feel like a nut. Sometimes you don't. Sometimes you feel like a candy bar. Sometimes you feel like a bowl of ice cream. Especially when it's 90 degrees out for four consecutive days in a row (FYI not complaining!). OK, but back to one of the most well-known candy bar jingles.for Mounds and Almond Joy candy bars. You know the one, right?? I can't get over the fact that my dear, dear husband had never heard it before. "Sometimes you feel like a nut, sometimes you don't. Almond Joys have nuts, Mounds don't." Perhaps it was simply my totally off-key singing, but I thought everyone had seen those commercials at least a bajillion times. And then had that song stuck in their head for the next billion days. Just me?
They do it on purpose to make you start craving Mounds Bars and Almond Joys and the like. And then you start craving them so non-stop that you make your own version in ice cream form. That's what I'm posting about today over on the Parade magazine website.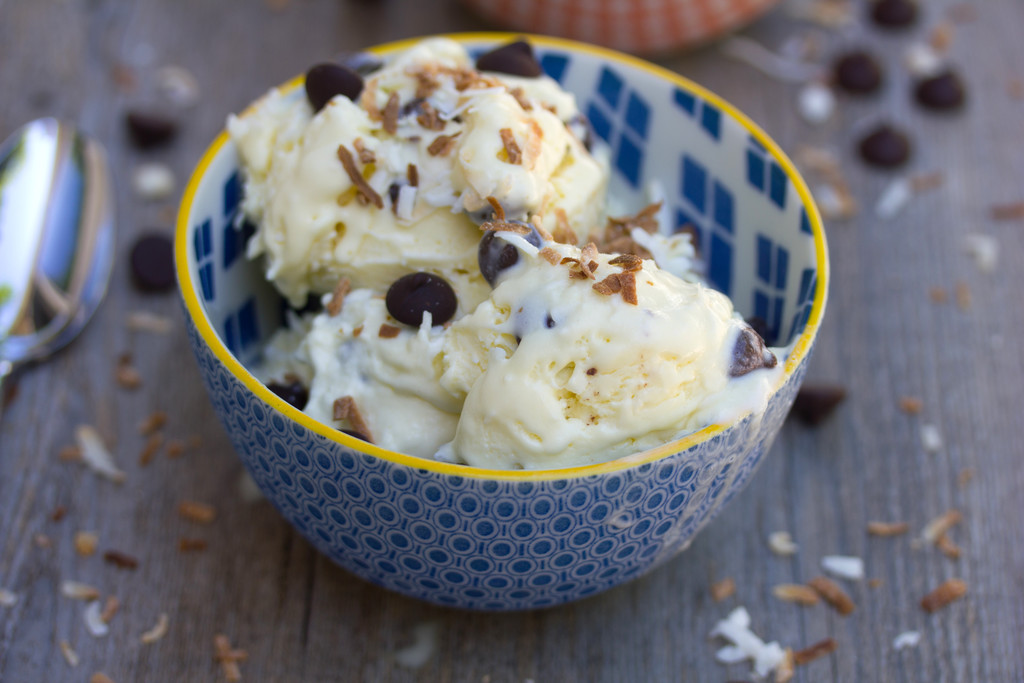 First of all, I should tell you that when our new fridge was delivered, I told Chris that the first thing he had to do was put my ice cream maker in the freezer. He did it. And so, I got to make ice cream for the first time in my new kitchen.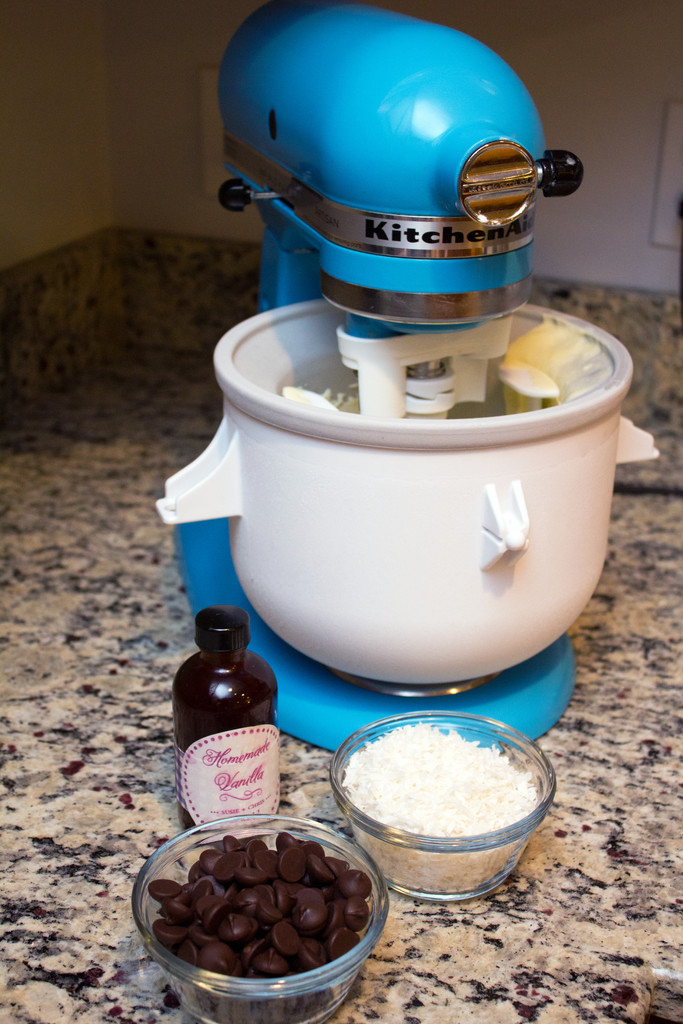 I've had this ice cream on my mind for a long time, so I knew it would be my first new kitchen ice cream. I'm a huge Mounds Bar lover and I don't think there's too much better than the combination of coconut and dark chocolate. I might have actually made this an Almond Joy ice cream (but with dark chocolate!) but for the fact that Chris doesn't love nuts in his desserts. Pssst: he's never showed any excitement about Mounds Bars either, but he has been obsessed with this ice cream.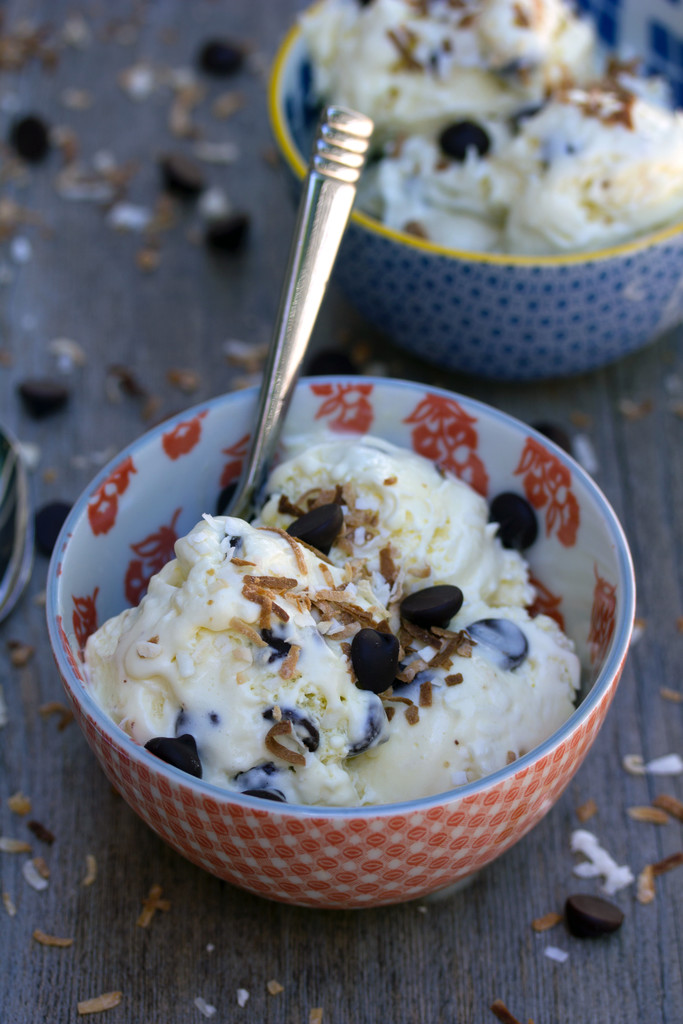 Not only did I mix a bunch of shredded coconut into this ice cream mixture, but I used coconut milk as part of my base. The full-fat, real coconut milk kind. It was awesome. Next time I might experiment with Silk's coconut milk and see how I can find a good creamy balance with a few less calories. But for now, this is a true indulgence.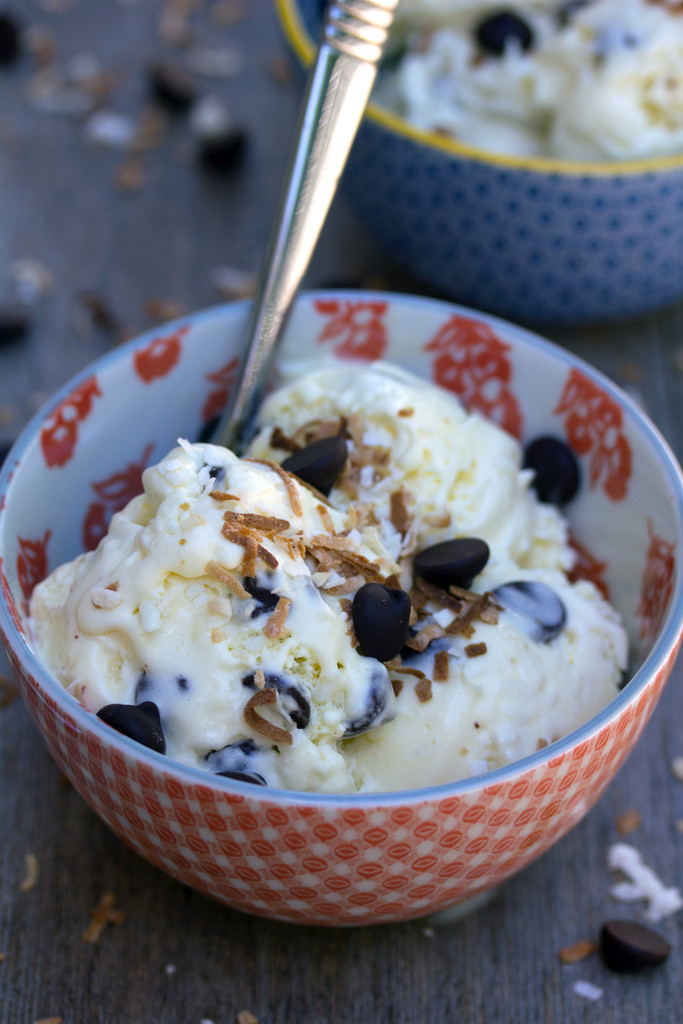 I wish I could have found dark chocolate chunks at my grocery store, but instead I used chips. However, the dark chocolate is essential for a real Mounds Bar experience.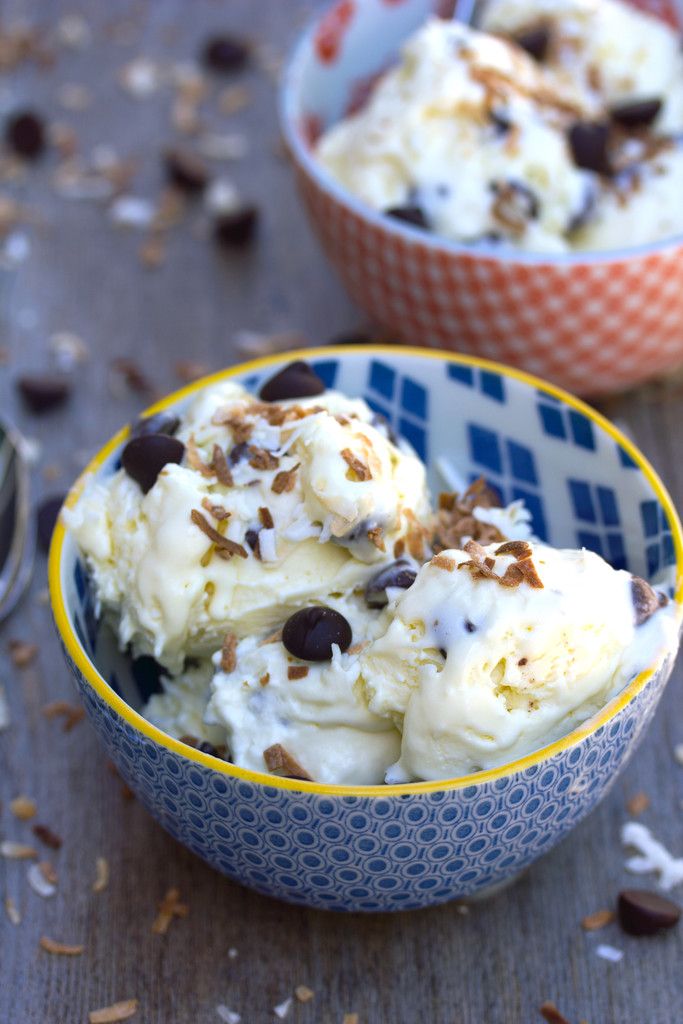 You don't have to sprinkle toasted coconut on top of the ice cream. It's excessive, really. But I did it. Because when have I ever been afraid of excess?
If this Wednesday is leaving you feeling like you need a coconut and dark chocolate fix, check out my new post on Parade for Mounds Bar Ice Cream! (I was going to make some sort of joke about a "hump" being like a "mound" and how Wednesday is Mounds Day, but it worked out a lot better in my head than it did in writing… And then I obviously I wrote it anyway. You can ignore me now).
Please tell me you know the Mounds/Almond Joy commercials??
[Sues]