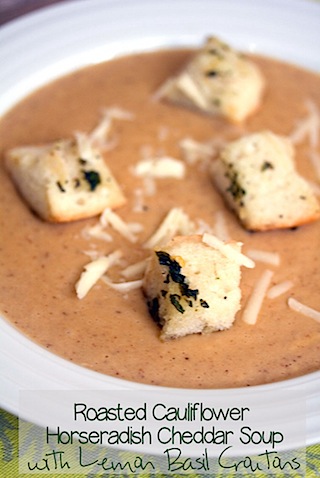 It's officially April, which means soup season is just about over. Can I get an amen? Well, unless you live in Boston and were forced to walk around the city in the sleet slash hail slash I don't know what that was yesterday. And if this is the last time I ever mention the fact that my winter coat has no hood, it will still be one time too many. Seriously. Let's not talk about winter coats again until November. #thankyouandgoodbye.
But I do admit, I will miss soup. Especially now that I discovered this delightfully creamy cauliflower soup with a kick. It's Roasted Cauliflower Horseradish Cheddar Soup with Lemon Basil Croutons. And it's my newest post over at the Parade magazine website.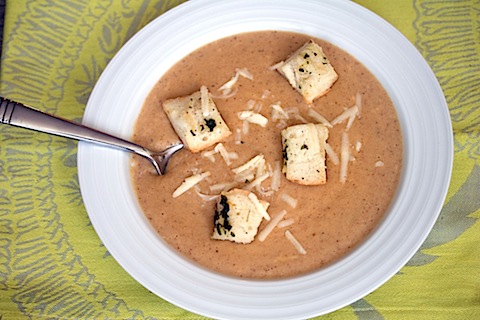 Of course, cauliflower is healthy. And especially delicious when roasted (seriously, if you think you don't like cauliflower, roast it with a little bit of EVOO!). If you're still not sure, add cheese. Isn't that basically the solution to everything in life?
I thought horseradish would go perfectly with cauliflower, so I mixed in a whole lotta' Cabot Horseradish Cheddar.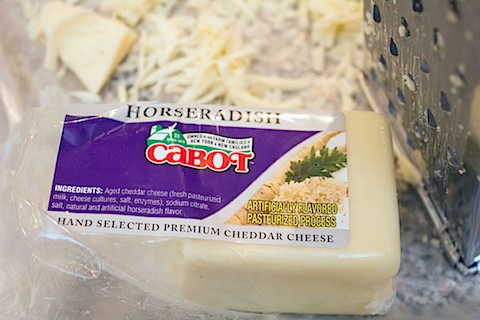 Correction: I tried to and then I discovered that my husband ate the entire block of cheese that Cabot had sent me. So, I went to the grocery store, bought more, and THEN mixed it in.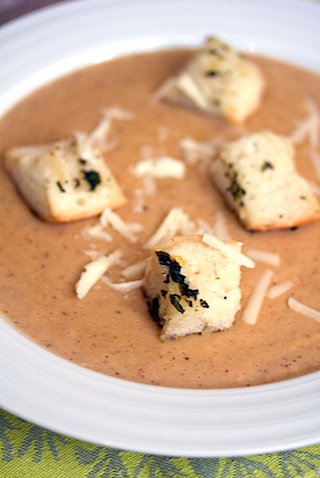 All soups need croutons. And the best thing about croutons (besides the fact that they're bread) is that you can legit do anything you want to them. For these ones, I gave them a little basil and lemon flavor boost.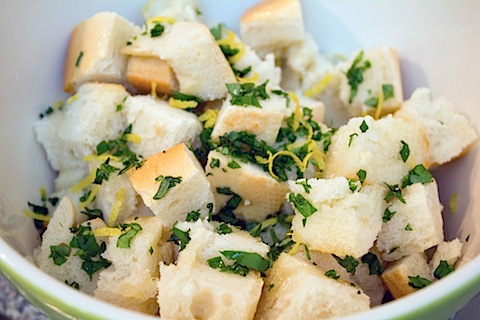 The perfect crunchy touch.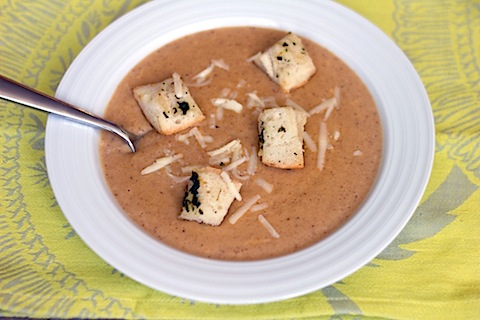 OK, now that winter's finally winding down, I feel a little bit sad that I didn't make more soup this season. But not that bad. Not bad enough that I want to talk about winter coats anymore. Not at all.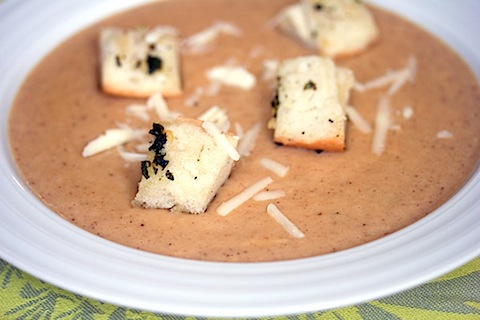 If you're trying to make the most out of soup season before it becomes ice cream season, check out my newest post on the Parade magazine website!
How much soup did you eat this winter?
[Sues]