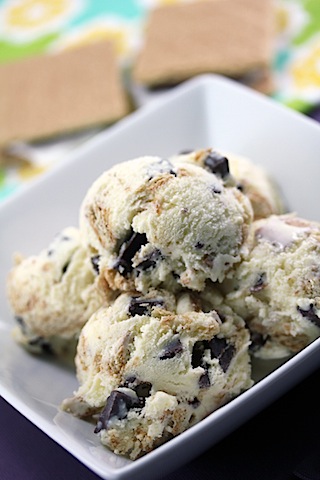 I hate to bring up s'mores again. But really, I'm sorry I'm not sorry. It is summertime, after all. And s'more are kind of sort of what I do. I do feel that it's a bit ironic that s'mores are typically a summer treat and I really only make recipes involving them in the summer… But I always make them in my kitchen. So technically, I could be eating these year round. But maybe that would ruin the magic of them for me? Nah, probably not.
I made this s'mores ice cream a few weeks back, but haven't had a chance to post it until now. In the summer, I always like to have at least one kind of homemade ice cream in my freezer at all times and this has been one of the best. Chock full of s'mores goodies, like marshmallow fluff, milk chocolate, and graham crackers; it's up there with my favorite s'mores recipes of all time. But those cookie dough s'mores I made a couple weeks ago were also pretty awesome. Mmm maybe I should have added cookie dough to this ice cream… But then, maybe that would be overdoing it.  I guess I do have limits. Sometimes.
S'mores Ice Cream (makes about 2 pints)
Print this recipe!
1 C whole milk
3/4 C sugar
1/4 t salt
6 egg yolks
2 C heavy cream
1 1/2 T vanilla extract
1/2 recipe homemade fluff
10 oz. milk chocolate
12 graham crackers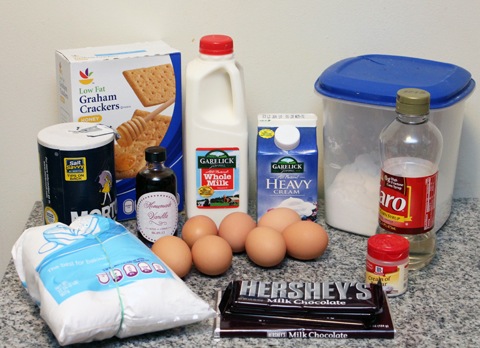 In a medium saucepan, heat your milk, sugar, and salt over medium-heat. Stirring constantly, let mixture reach just the point of simmer and remove from heat.
While milk is heating, lightly whisk your egg yolks in a bowl to the side.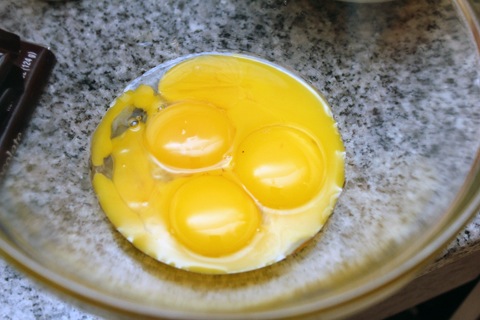 Slowly pour about half of the warm milk into the bowl with the yolks, whisking continuously. Then pour egg/milk mixture back into the saucepan with the rest of the milk.
Continue to cook over low heat, whisking all the while. The mixture will thicken, but don't let it thicken too much. When it coats the back of the spoon, remove from heat.
Prepare an ice bath and set a large bowl in the ice bath. Pour heavy cream into large bowl.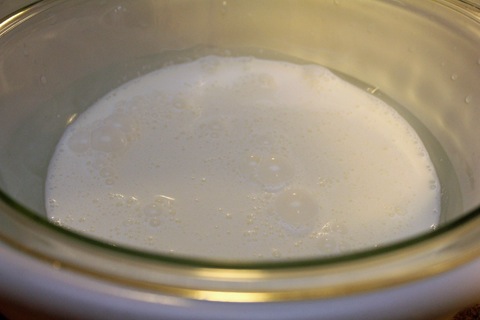 Now, strain the egg/milk mixture into the heavy cream, stirring all the while. Add in the vanilla extract and refrigerate. I always recommend you refrigerate your ice cream mixture overnight- in my experience, it will freeze much better this way. But if you're impatient, at least give it a good 4 hours!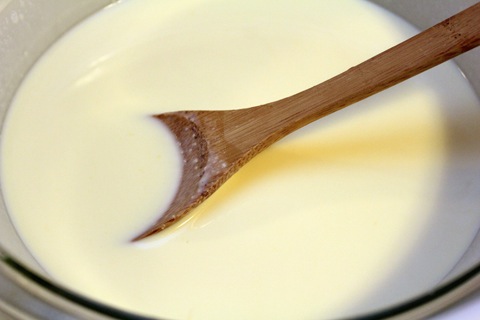 In the meantime, you can prepare your marshmallow fluff. I used my trusty old recipe and cut it in half so I wouldn't have too much (this is still more than enough for the ice cream).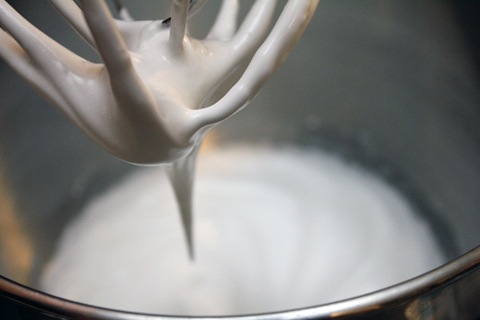 And chop up your chocolate.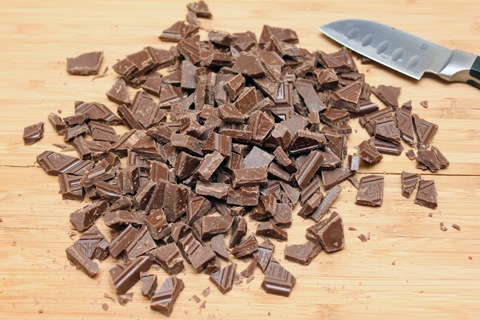 Break up your graham crackers into little pieces.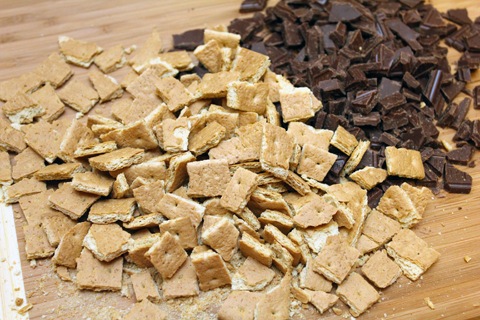 And process the ice cream in your ice cream maker, according to manufacturer's instructions.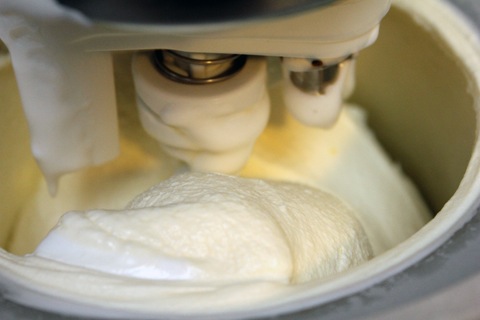 When it's just about done, mix in the fluff, chocolate, and graham crackers.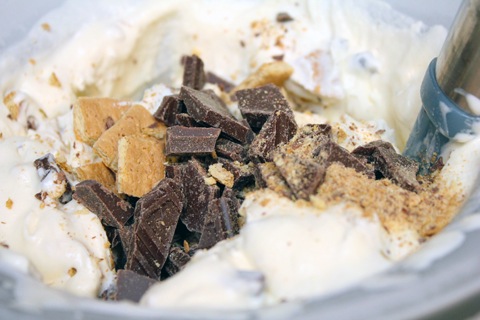 Put it in airtight containers and freeze some more. I know; so much waiting. But it's all worth it!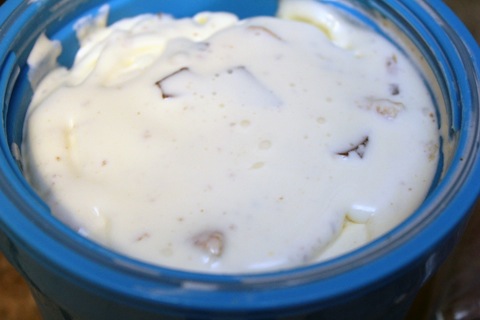 If you're super impatient, you could always make some extra s'mores with your leftover ingredients. I never turn down a s'more. Ever.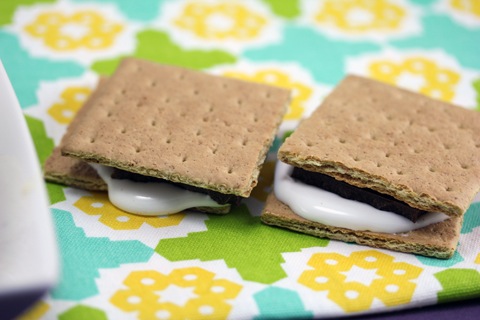 And when the ice cream is frozen to your liking, you can dig in to s'mores perfection.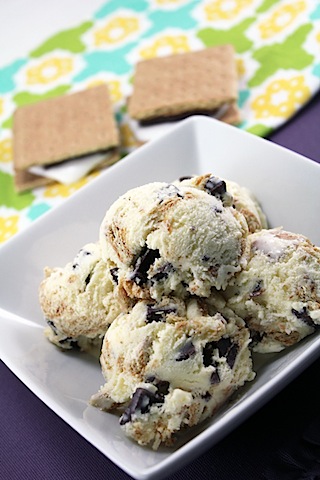 Another s'mores concoction made in your very own kitchen.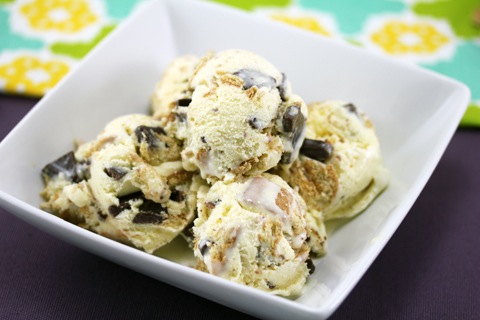 There's no way you can't love this if you're a s'mores fan. It has all the elements and plenty of them. There's nothing worse than getting a pint of ice cream and having to dig around for all the good stuff. At least that's my opinion. You won't have that problem with this recipe. Every scoop has the good stuff!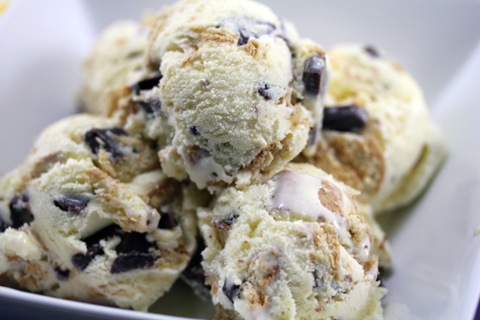 It's also my opinion that ice cream should be served with every dessert course. And I have a feeling if you pull out a pint of this ice cream when making s'mores at a campfire, you'll be the most popular person there.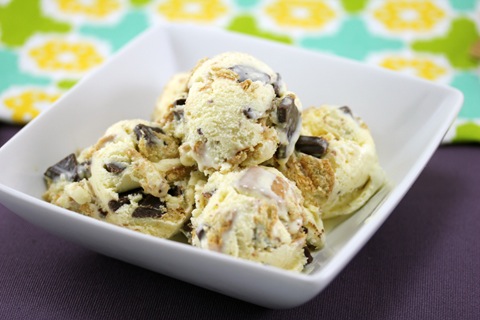 And it's ALSO my opinion that s'mores are just about the only bright spot of a camping trip. And even that's questionable. Because I'm the one who always ends up with marshmallow in my hair and chocolate on my clothes. I prefer the option to go home after and rinse off.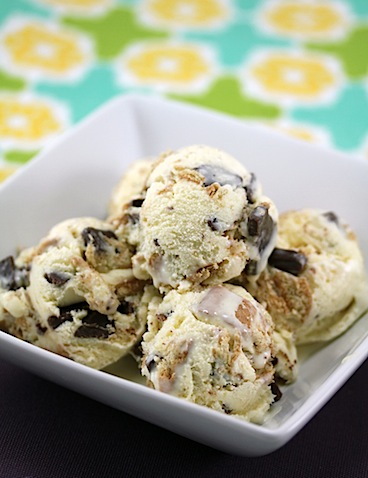 I hope you're not feeling s'mores overload and are pinning the blame on me! I certainly wouldn't want to burn you out on them. Though I'm not even sure that's possible. Too much of a good thing? Please, just enjoy your summer!
How do you enjoy s'mores in the summer?
[Sues]