From the shrimp to the BBQ sauce to the pineapple, these BBQ Shrimp Tacos are the stuff summer dreams are made of!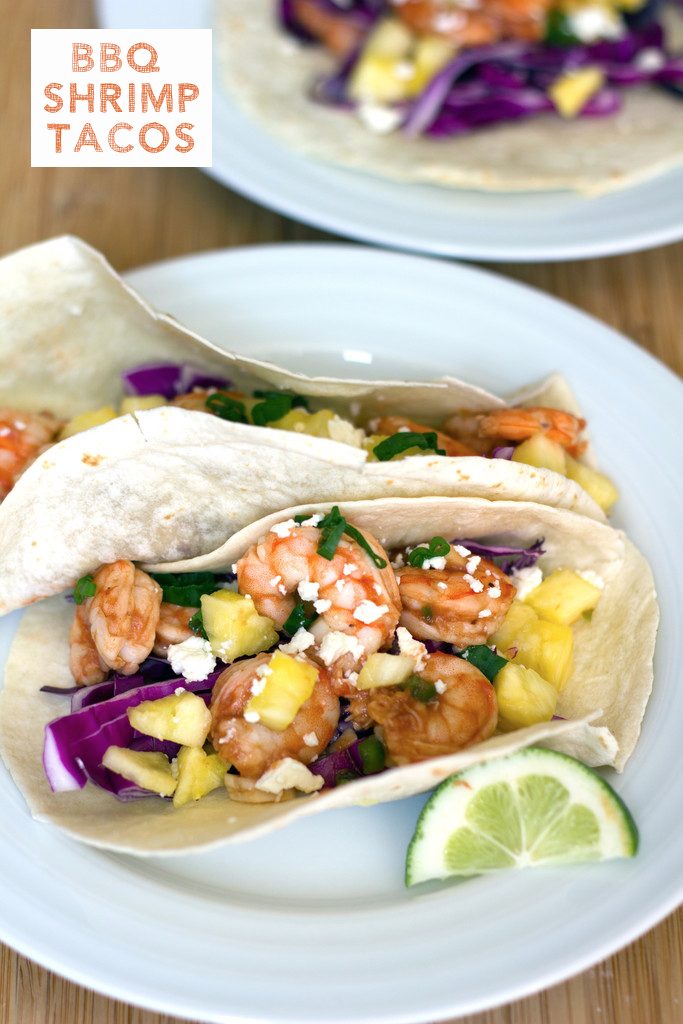 Are you the type of person who dutifully shuts your computer down every single evening? Or the type who has eleventy-billion browser tabs open at all times and therefore, never shuts it down? For me, 25 tabs is normal. In one browser. I usually have at least two browsers open at all times. It's obnoxious and it makes my computer run slowly, but I'm not sure that I'll ever change (no matter how much my husband tries to convince me). Guys, I need those 25 tabs open because who knows when I'll need to go back and reference them? Whether the tabs consist of recipes, research I'm conducting, posts I've started writing, or news articles I've opened with full intentions of reading, if I close them, I'll lose them and never be able to get that inspiration back.
Sometimes it makes my life feel cluttered since I'm basically in front of my computer non-stop. And decluttering your head is tough business. I think the best way to do so is with simple foods. I'm not talking frozen pizza, though. I'm talking a complete meal you put together, but one that you can do seamlessly on a busy night. One that makes you feel like you know exactly what you're doing and have something to show for it. Unlike the million of tabs I have open. One like these BBQ Shrimp Tacos.
BBQ SHRIMP TACOS RECIPE
There are so many things I love about these tacos. Here they are in list form:
They are basically summer in a nutshell. BBQ sauce, shrimp, and pineapple? I feel like I'm on a tropical vacation except I'm really just sitting in my backyard.
They're so incredibly easy. Which also kinda makes me feel like I'm on vacation. But sometimes in the summer, I just don't want to do a lot of work to get a delicious dinner on the table, so the fact that these require minimal effort is a huge bonus to me. The shrimp does need an hour to marinate in the sauce, but you can take a nap while it marinates (you can also let it marinate overnight while you sleep!)
Tacos. Tacos always make me happy and I will never ever get sick of them.
Oh wait, one more thing! The crunch from the red cabbage is everything.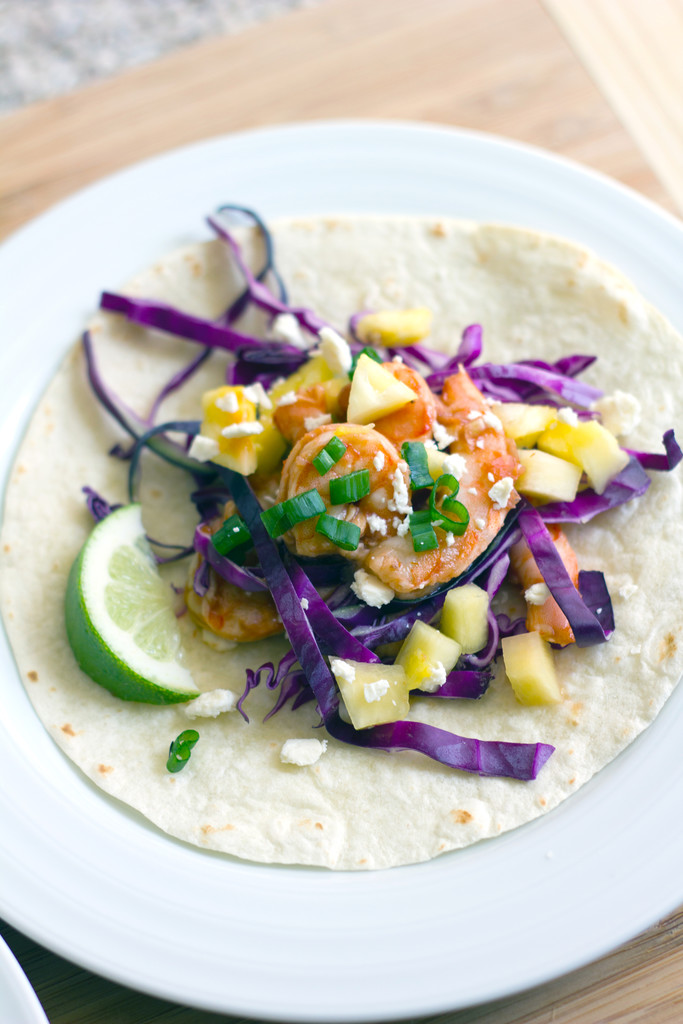 Clearly, I could gush about how simple but perfect these BBQ shrimp tacos are non-stop. And how if you make them for friends, they'll think you're like the best cook ever. And how you can laugh to yourself because you make them pretty much every single night now and could probably do so with your eyes closed.
You may as well. You just pop the shrimp in the oven instead of using the stove anyway. You don't need your eyes open to put a dish in the oven, do you?? OK, it's possible the chopping of the jalapeños, green onions, and pineapple could cause you some difficulties...
So, maybe leave your eyes open for this one. The colors are pretty to look at, at least?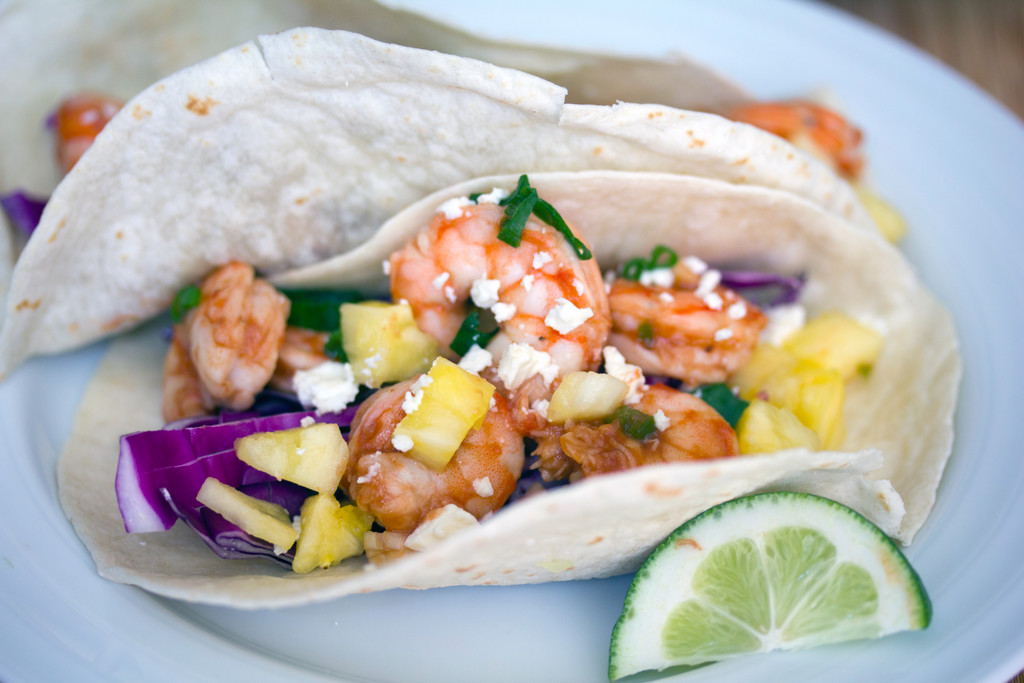 And that counts for a lot.
I just love shrimp because it can be so appropriate for many seasons, depending on how it's prepared. I could happily eat it every single week, prepared in a new and unique way.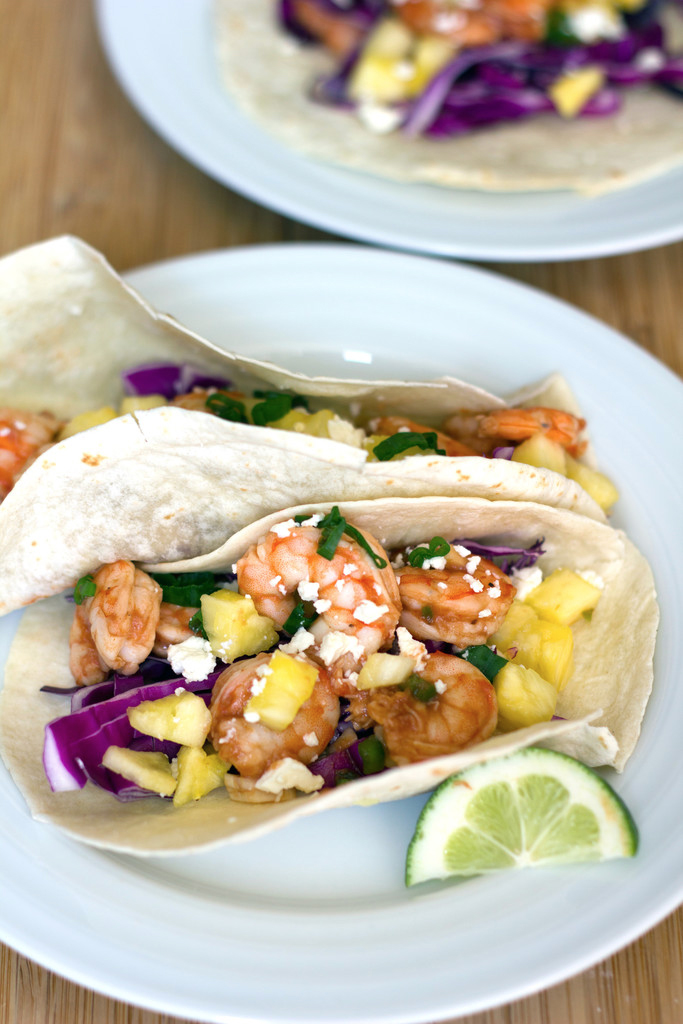 Once I've made and enjoyed a meal like this, I feel ready to head back to tackle my mess of a computer. Though sometimes I simply pass flat out on the couch with my fingers still resting on my keyboard. And all 25 browser tabs still open and my computer fan running strong. Meh, who says your computer needs to be shut down every week anyway?? (besides you know, computer manufacturers).
How many tabs are currently open on your computer?
If you love these tacos, be sure to check out my Fish Tacos and my BBQ Chicken Tacos. I also want to try these Spicy Chicken Tinga Tacos from House of Nash Eats!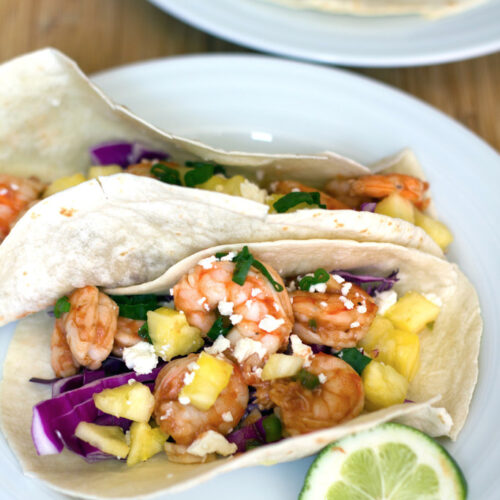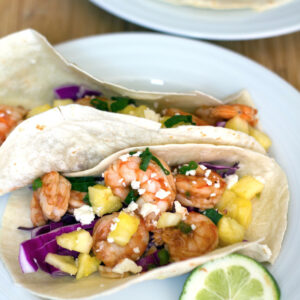 BBQ Shrimp Tacos
From the shrimp to the BBQ sauce to the pineapple, these BBQ Shrimp Tacos are the stuff summer dreams are made of!
Print
Pin
Rate
Ingredients
1

lb.

shrimp,

peeled and deveined with tails removed

¼

cup

BBQ sauce of your choice

1

Tbsp

minced jalapeño peppers

1

clove

garlic,

minced

1

tsp

freshly squeezed lime juice

6

6" flour tortillas

1

cup

chopped pineapple

4

green onions,

chopped

½

cup

chopped red cabbage

3

oz.

cotija cheese,

crumbled
Instructions
Put shrimp, BBQ sauce, minced jalapeños, minced garlic, and lime juice in a large airtight plastic bag and cover shrimp completely with marinade. Put in fridge for at least 1 hour and up to overnight.

Pre-heat oven to 400 degrees.

Place shrimp with marinade in baking dish and bake at 400 degrees for about 10 minutes, until shrimp are fully cooked through and pink.

Place shrimp in warmed tortillas and top with pineapple, green onions, red cabbage, and cotija cheese.
Share a Photo of Your Finished Recipe!
Mention @wearenotmartha and share a photo if you've made the recipe!