As you may have noticed, I love cupcakes. Apart from eating them in every bakery I can find, I love baking them and coming up with new, unique ideas. However, I often simply make my vanilla/vanilla cupcakes because that's what all my friends seem to like best; they're a sure bet. I love them too, but I sometimes get totally bored making them and crave something new. So, I decided to make something totally different and I made Chocolate Mint Chocolate Chip Cupcakes with Bailey's frosting. Because who wouldn't love cake and Bailey's combined into one delicious cupcake?
I couldn't find a recipe I liked, so I basically made a classic chocolate cupcake with peppermint extract and chocolate chips added. I would have used mint chocolate chips, but for some reason I couldn't find them at any of the grocery stores in my area, so I just used regular chocolate chips and flavored the cupcake batter with peppermint extract.
For the cake:
1 1/2 sticks unsalted butter, room temp.

1 C sugar

3 large eggs

1 t vanilla extract

1 t peppermint extract

3/4 C all-purpose flour

3/4 C unsweetened cocoa powder

1/2 t baking soda

1/4 t

salt

1/2 C milk

1/4 C chocolate chips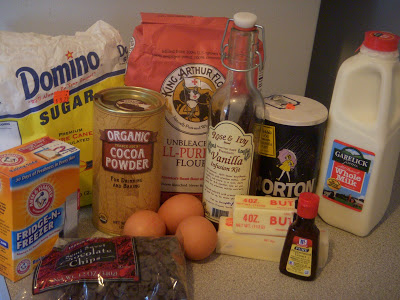 Cream the butter and sugar together until it's light and fluffy (I used my amazing Kitchen Aid, but you can obviously use a hand mixer…or the old-fashioned whisk and elbow grease). Add the eggs in one at a time while continuing to mix. Then add the vanilla extract and peppermint extract.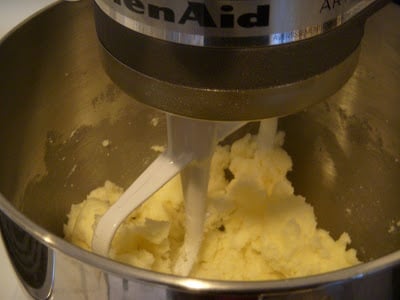 In a separate medium bowl, whisk together the flour, cocoa powder, baking soda, and salt.
Add the flour mixture to the liquid mixture a little at a time, alternating with the milk. Then stir in the chocolate chips.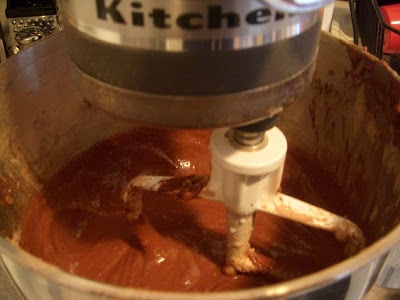 Pour the batter into your cupcake pan fitted with papers. Fill them a little more than 3/4 of the way. Bake cupcakes at 350 degrees for about 18-20 minutes.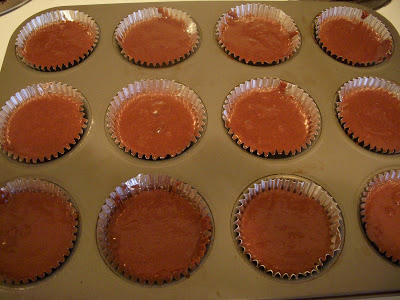 I was super excited that my cupcakes came out to the perfect height! I know, it doesn't take much to make me happy, but I hate when the cupcake is at the paper level and it's not good if they're spilling over either. This was perfect.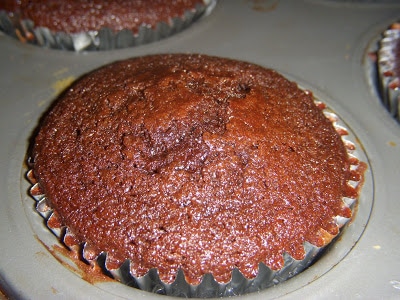 Now you can make the frosting! Of course, you can make any kind of frosting you want with these cupcakes. At first I thought the Bailey's might be taking the cupcake a bit too far. I mean, mint, chocolate, and Bailey's…that's a lot of flavors. But then I realized there's always room for Bailey's, so I just did it anyway. And everyone who tried the cupcakes said it worked and was delicious!

For the frosting:
1 1/2 sticks of butter, softened

5 C powdered (confectioner) sugar

3 T Bailey's
I was excited that all the flavors worked really well together in these cupcakes and I'll definitely be using some combination of these recipes in the future. I mean, there are definitely times when Bailey's frosting may not be appropriate; say, at a child's birthday party. But other times it is totally necessary and appropriate; say, every other day of the week. And mint chocolate chip cupcakes? They are absolutely perfect at any time.
AND in case cupcakes weren't enough for one post, we also have the winner of the CPR Gear t-shirt. Using the random integer generator at www.random.org, we found that the winner is…Serendipityme! Congrats; you're going to love the t-shirt! And everyone else, be sure to visit CPR's website and pick out your own lovely New England sports shirt.
[Sues]