A couple months ago I purchased the American's Test Kitchen 30-Minute Suppers magazine… the Summer edition. And although it's definitely feeling like fall, with a slight chill in the air, I wanted to squeeze one more recipe out of this issue 😉 It was filled with quick and flavorful recipe ideas, such as the Pan Seared Scallops with Bacon Succotash that I made back in June. I always love a good pasta-and-sauce dish plus the idea of salmon, leeks, and asparagus on the same plate will always win me over. Leeks quickly became my favorite vegetable after I had the most perfect potato and leek soup when I was in Seattle back in March! My attempt to recreate it will commence once the cold weather is here to stay 🙂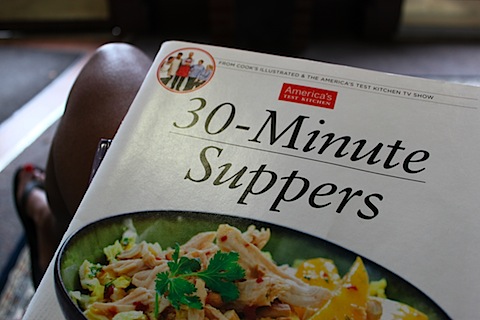 Here's what you need (serves 4):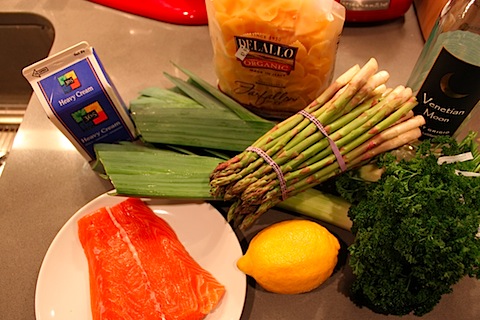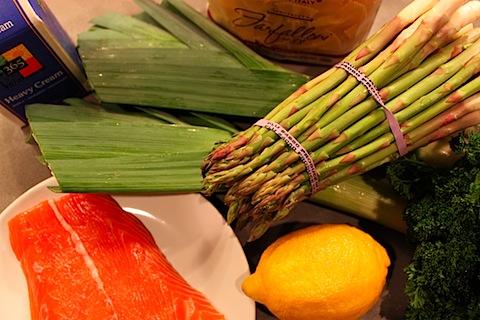 • 1 tablespoon unsalted butter
• 2 leeks, white and light green parts only, halved lengthwise and thinly sliced
• 2, 6-8 ounce skinless salmon fillets (or one larger fillet)
• 1 cup dry white wine
• 3/4 cup heavy cream
• 1 pound farfalle
• 1 pound asparagus, trimmed and cut on bias, about 1.5 inch pieces
• 1/4 cup chopped fresh parsley
• 1 tablespoon fresh lemon juice
And for some more photos… Sues and I both got new Canon Rebels that I'm psyyyyyyched about so please join me in a moment of silence as we view some related (and unrelated) extra images 😉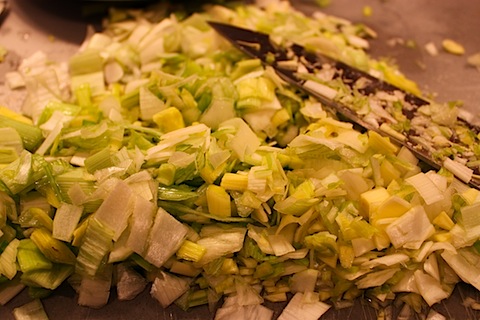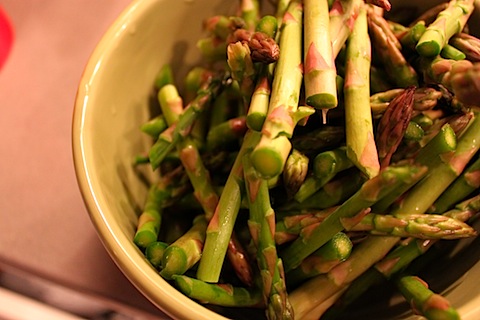 I've titled this one, Me. With no Eyes. It's an original, don't you know? 😉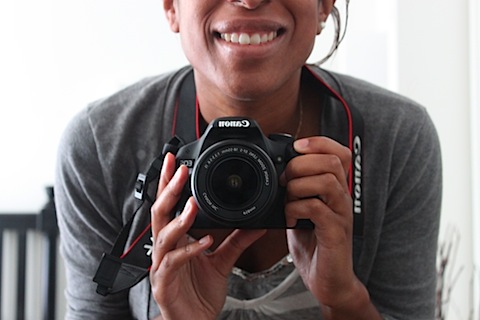 My lovely roommate, Liza. Who will most likely punch me in the face while I'm sleeping when she sees that I put this photo up. Hello, Liza. xoxo!!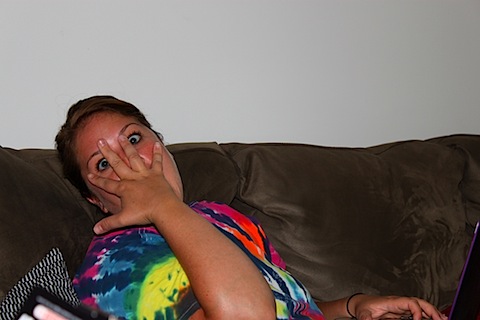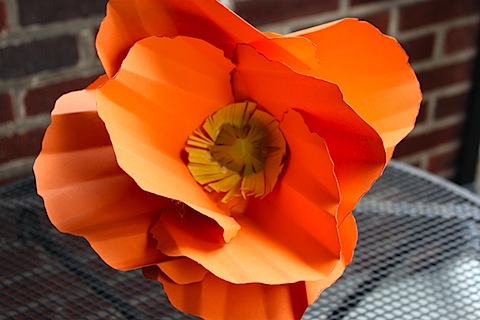 OK, back to the lesson at hand…
Here's what you do:
• Bring 4 quarts of water to boil in a large pot. Melt butter in a large nonstick skillet over medium-high heat. Add leaks and cook until tender, about 4 minutes. Season the salmon with salt and pepper. Add wine and fish to skillet and cook, covered, until fish is just cooked through, roughly 6 minutes.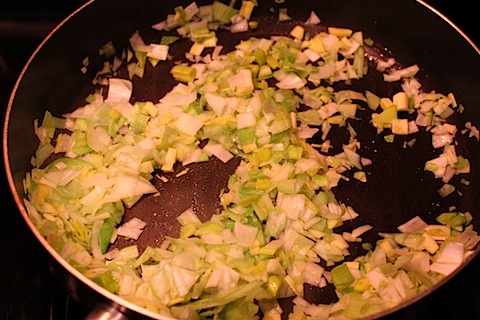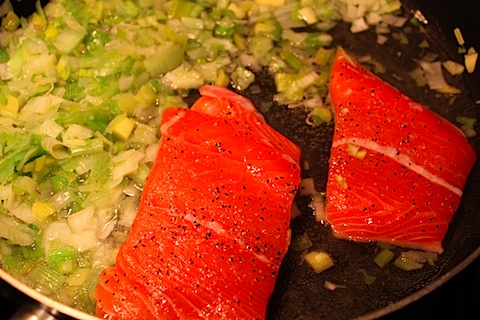 (doesn't the salmon look like it's jumping through the screen?! The joys of good camera technology, huh?!)
• Transfer salmon to a plate and tent with foil. With the leaks still in the skillet, add cream and cook until thickened, about 2 minutes.
• Once the salmon has cooled a bit, break it into bite-size pieces, then re-cover with foil.
• Meanwhile, add 1 tablespoon of salt and pasta to boiling water, cook until almost al dente, about 10 minutes. Add asparagus and continue to cook until pasta is al dente and asparagus is nice and tender, about 4 minutes. (Reserve 1/2 cup of cooking water).
• Drain pasta and asparagus and add to skillet with the leek/cream sauce. Stir and add parsley, lemon juice, and reserved water as needed. Add fish and gently mix together. Season with salt and pepper.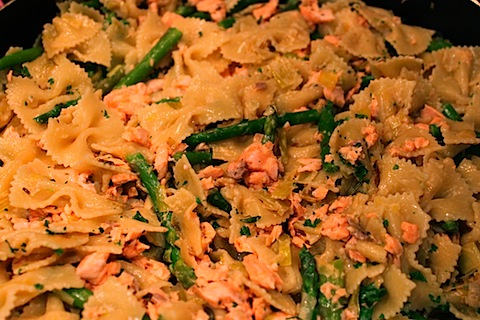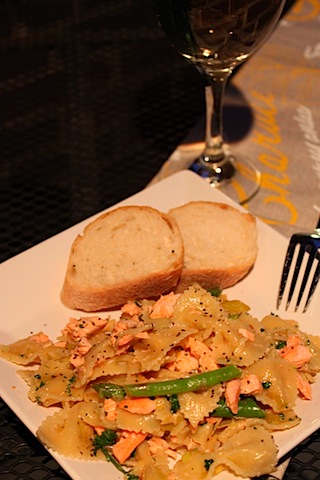 Serve and enjoy with a glass of wine, The Jersey Shore, and a few laughs with a very hilarious roommate. Because that's what happened. Obviously. 🙂
[Chels]