Pancakes have been one of the central points of conversation between me and Sara lately. We always seem to have at least one food obsession going on and pancakes are currently taking the cake (literally. Well, cupcakes are still up there too). The pumpkin pancakes were a huge autumn hit, but we were in the mood for something a bit more holiday-ish. Gingerbread pancakes sounded absolutely perfect.
After looking through some recipes, it appeared that most people seem to prefer gingerbread pancakes from a place called Magnolia Cafe in Austin Texas. Dweezil and Lisa (yes, as in Lisa Loeb) recreated the gingerbread pancake recipe on their show that was once upon aired on the Food Network and we decided to give it a try.
What You'll Need for Gingerbread Pancakes:
3 eggs

¼ C brown sugar

1 C buttermilk

½ C water

¼ C brewed coffee

1 ½ C all-purpose flour

½ t baking powder

¼ t baking soda

½ t salt

1 t ground cloves

1 T ground cinnamon

1 T ground ginger

1 T ground nutmeg

4 T butter, melted
First, we mixed the eggs in sugar in a bowl. We added the buttermilk, water, and brewed coffee and stirred to combine. In a separate larger bowl, we whisked flour, baking powder, baking soda, salt, and all the spices together.
We pour the liquid mixture into the dry mixture, stirred to combine, and poured in the melted butter.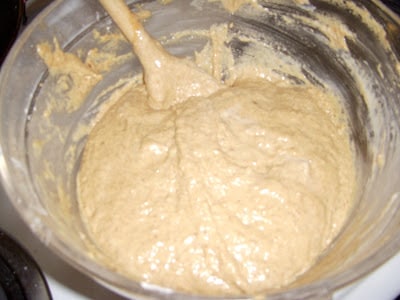 We sprayed a pan with some Pam and spooned some of the mixture onto it on medium-high heat. When the pancakes began to bubble on top, we flipped them over. Our pancakes were super duper thick. If you like that, awesome, otherwise I suggest adding a bit more water and/or buttermilk to your mixture.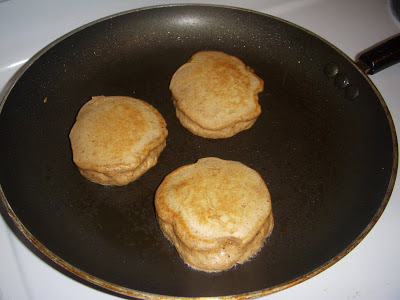 Make as many pancakes as the batter allows. We had about 12 amazingly thick, cake-like pancakes.
I quickly "whipped up" some whipped cream with some heavy whipping cream, a bit of sugar, and a splash of vanilla. Strangely, whipped cream is the one "food" I really can't stand. But if I'm going to eat it, it absolutely has to be homemade. Oh, and you absolutely need real maple syrup for these pancakes. None of the fake stuff.

Sara picked up some fruit salad from Stew Leonard's (psst Martha is going to be at the Norwalk, CT, store on Dec. 6!!) and we had the perfect breakfast for dinner. We loved the way the spices combined to create the ideal gingerbread flavor and wonder what would have happened if we added a bit more coffee. We'd also like to try these with some whole wheat flour next time.