This twist on the classic Tom Collins drink uses Meyer lemons for a slightly tart, slightly sweet Meyer lemon cocktail you can enjoy all winter long into spring.
(This recipe for Meyer Lemon Tom Collins was originally posted in March 2012, but was updated with new photos in 2018).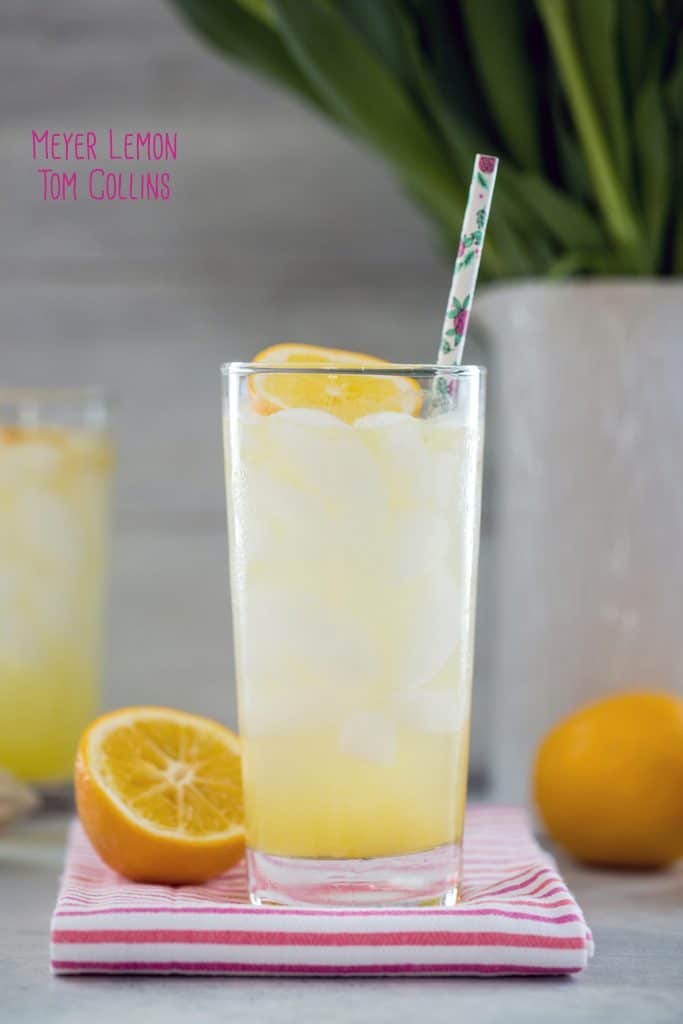 Another week is coming to a close and we've got another Cocktail Friday on our hands. I have a feeling I don't need to say anything more on that. Except for maybe Siiiiiiiiiiiiiiiigh (of relief). And perhaps you'd like to hear the sound of gin pouring into a glass, crackling as it hits the ice. Tonight we're enjoying a Meyer Lemon Tom Collins. I was so excited when I saw a recipe for a Meyer lemon cocktail on Serious Eats since I love me some Meyer lemons and am always looking for food and drinks to incorporate them into. The Tom Collins is one of those classic drinks I hear about all the time, but I am never really exactly sure what it is. I needed to learn and this cocktail gave me the perfect opportunity.
In case you're wondering, Meyer lemons are basically a cross between a regular lemon and a mandarin orange. Which means they're nice and sweet and ridiculously tasty. While I know I love Meyer lemons, I wanted to do a little research on them... And guess what I learned? Well, according to this NPR report, Miss Martha Stewart herself is the "fairy godmother" of Meyer lemons. No wonder I love them so much. Allegedly, these little lemon joys weren't very popular among us common folk until Martha started featuring them in lots of her recipes. What can't that woman do? I mean, she can suddenly make a piece of produce relevant? You go, girl! Though Meyer lemons don't ship well because of their thin skin, it's this same feature that makes them perfect for cooking and baking. Supposedly, you can eat the entire lemon, peel and all, if you so desire. I may have to try that. They're alllllmost out of season, though, so I'll have to try it soon. And you'll have to make this Meyer Lemon cocktail soon. Good thing gin is always in season.
So, it turns out a Tom Collins is cocktail made from gin, lemon juice, sugar, and water. Which is precisely what this is... But with Meyer lemons instead of conventional lemons. I very lightly adapted this recipe from Serious Eats and it comes from Feizal Valli of Hot and Hot Fish Club in Birmingham, Alabama.
Easiest recipe ever. Juice your lemons, making sure to keep out as many seeds as possible.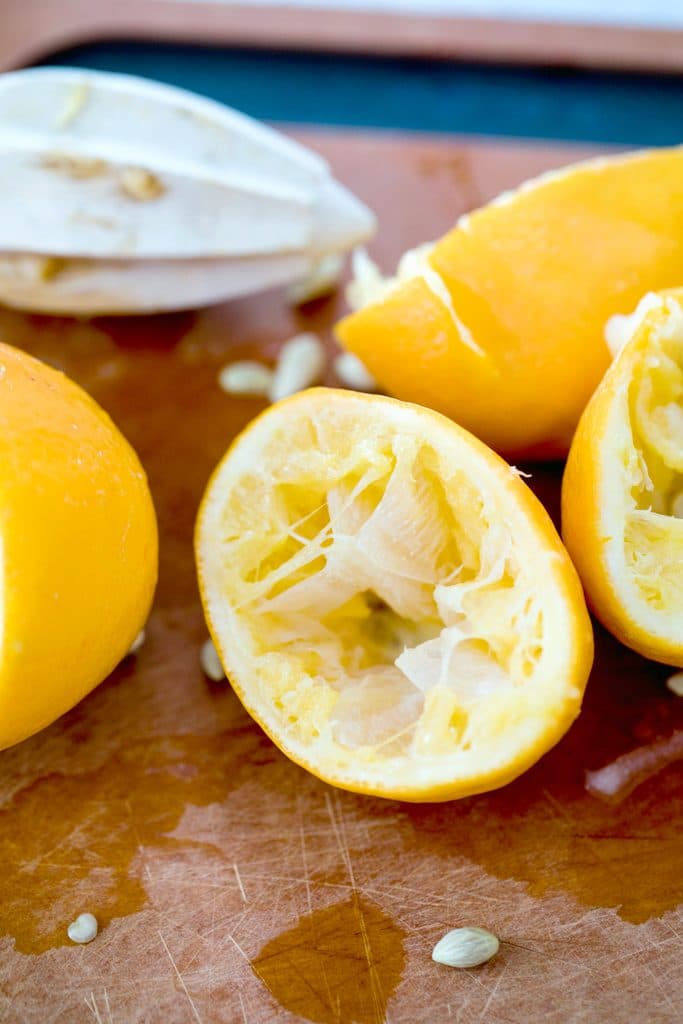 Then, in a highball glass or whatever similar glass you have on hand, mix together the gin, Meyer lemon juice, and sugar. I cut my sugar a little bit from the original recipe because I had faith that my fruit would bring in enough natural sugar. Plus, I generally prefer tart over sweet. You can add as much or as little as you choose.
Stir it up. It won't look like there's a whole lotta drink in your glass, but once you add the ice and top it off with some soda water, it will be just perfect.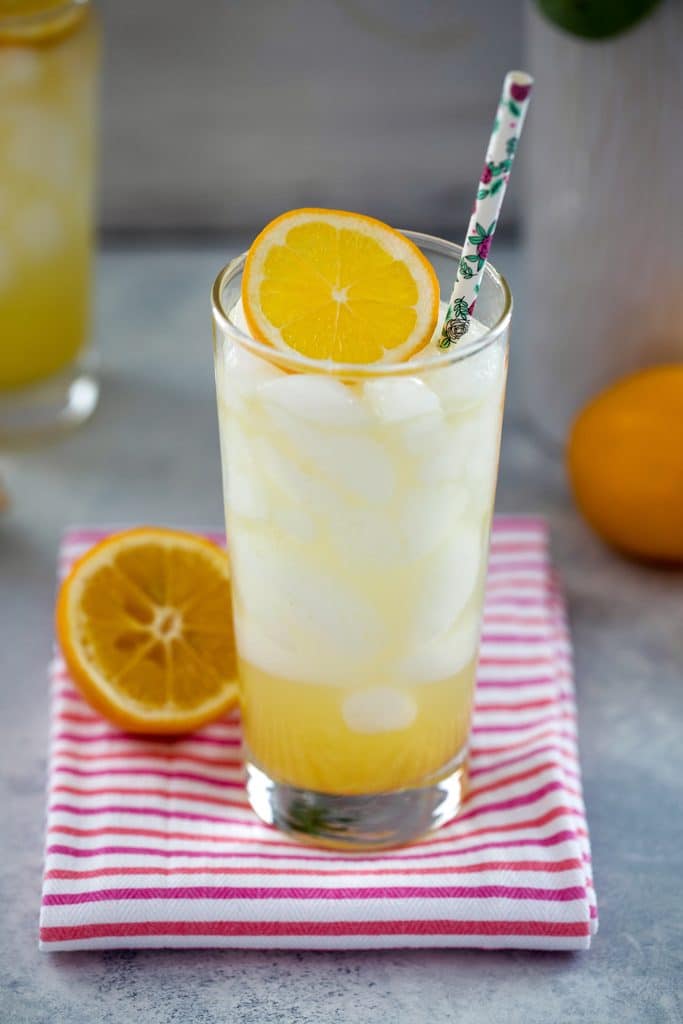 While I'm sure I'd love a traditional Tom Collins, the Meyer lemons were so fragrant and unique that I think I'd probably prefer this. Plus, I love a good traditional cocktail that has a super simple spin on it. Now, I'm imagining I'd like to try a Tangerine Tom Collins as well. Especially if the colors would get all ombre like they did with this one.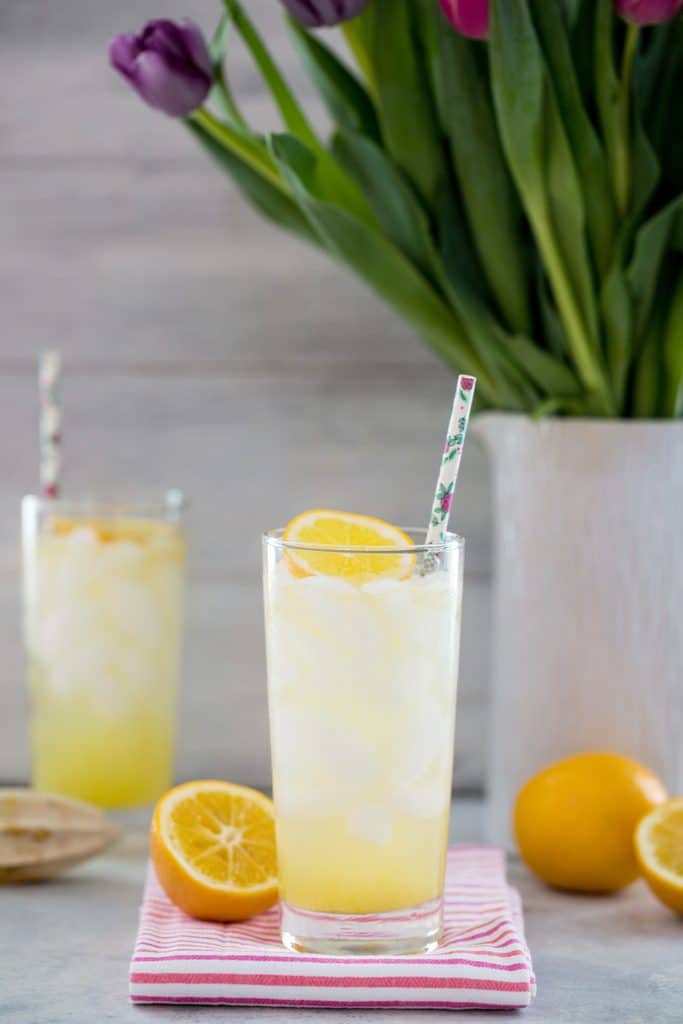 If you're not a fan of gin, you can also make this with vodka. Of course, it won't be a Tom Collins if you do that, but it will still be jealous. I actually experimented with this and legitimately couldn't tell the difference between the gin and vodka cocktails. I had to try like 10 sips of each before I could figure it out (hehe I promise this was not just an excuse to keep drinking!).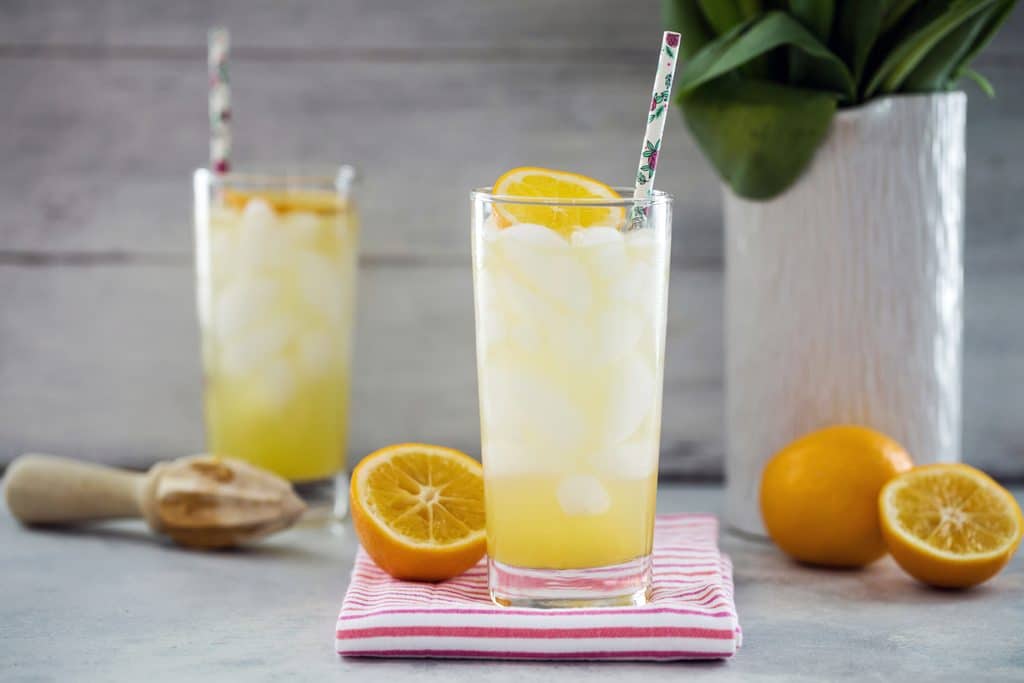 But honestly, if you're not sure if you're a fan of gin, this Meyer lemon cocktail is a good way to introduce yourself to it. The gin taste isn't super predominant (hence why I had a tough time telling it apart from vodka) and the flavors are quite subtle.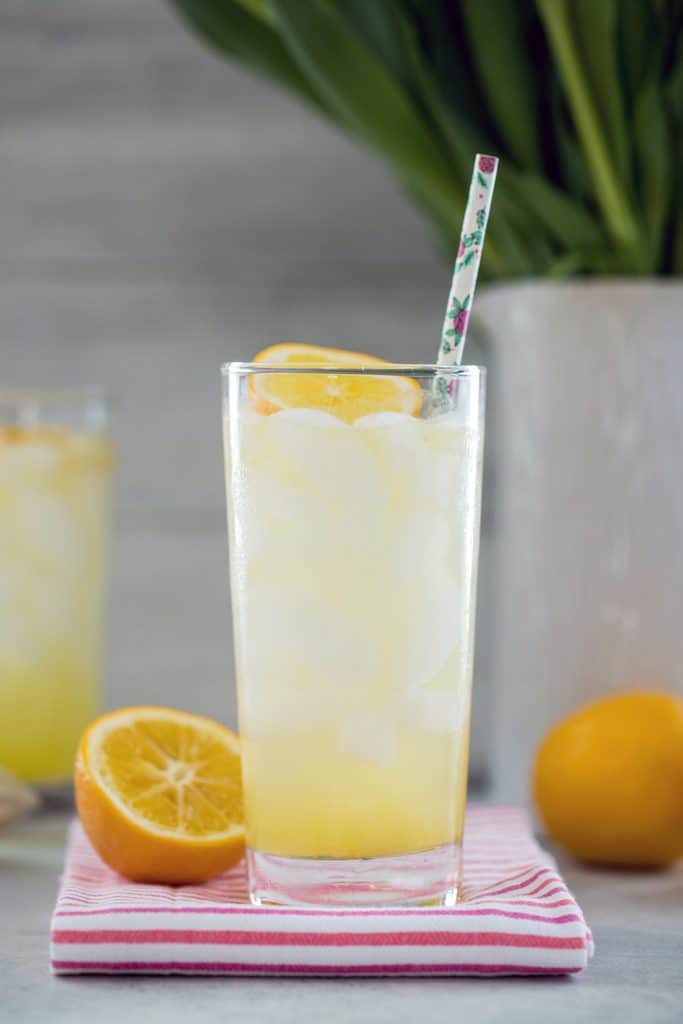 It makes me so sad that Meyer lemons are winter citrus because I really do think this would be the perfect hot weather sipper. Luckily, I still have Meyer lemons in my grocery store at the end of March and I hope they stick around for just a little while longer. I'm strongly considering juicing a bunch and then freezing the juice. But then again, I also like the idea of saving Meyer lemons for some winter cheer when nothing else is working.
In the meantime, I'm thrilled I can now mix up a Tom Collins and am dreaming of a million other twists on the classic I can do.
Have you ever had a Meyer lemon cocktail before?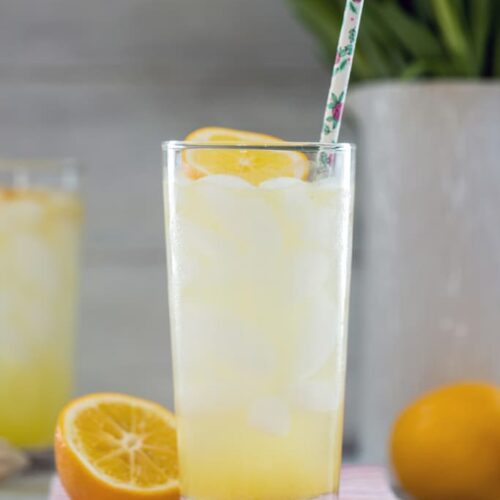 Meyer Lemon Tom Collins
This twist on the classic Tom Collins drink uses Meyer lemons for a slightly tart, slightly sweet Meyer lemon cocktail you can enjoy all winter long into spring!
Print
Pin
Rate
Ingredients
1 ½

oz.

gin

1 ½

oz.

freshly squeezed Meyer lemon juice

(from about 1 ½ Meyer lemons)

½

tsp

granulated sugar

Soda water
Instructions
In a highball glass, mix together gin, Meyer lemon juice, and sugar.

Add ice and top off with soda water.
Notes
Recipe adapted from Feizal Valli of Hot and Hot Fish Club in Birmingham, Alabama via Serious Eats
Share a Photo of Your Finished Recipe!
Mention @wearenotmartha and share a photo if you've made the recipe!