This past weekend my friend Nicole had a few of the girls from our high school crew over her house for a girls night. We hadn't had one in a while, just a night to hang out, watch a movie and obviously eat. I decided to make some cookies and I stumbled across a recipe on Martha's website for Raspberry Cream Sandwich Cookies. Uhh, yes please… and thank you!
You will need:
1 3/4 cups all-purpose flour
1 teaspoon baking soda
1/2 teaspoon salt
1 1/4 sticks (10 tablespoons) unsalted butter, softened
1 1/2 cups plus 2 teaspoons sugar
1 large egg
2 teaspoons pure vanilla extract
1 vanilla bean, halved lengthwise, seeds scraped and reserved
6 ounces (1 cup) fresh raspberries
7 1/2 ounces best-quality white chocolate, coarsely chopped
1/3 cup heavy cream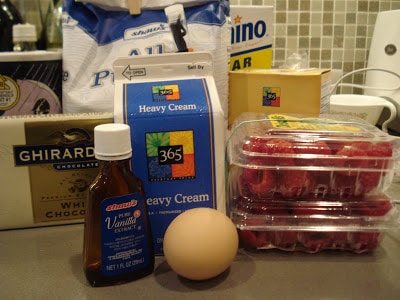 Preheat over to 350 degrees.
Start off by whisking together the flour, baking soda and salt (set aside).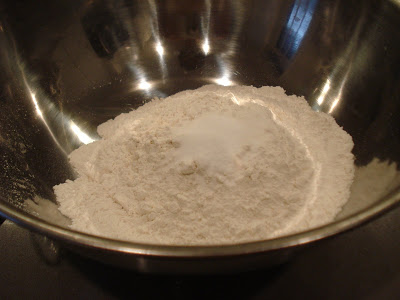 Mix the butter and 1 1/2 cups sugar (if you're using an electric mixer turn to a medium-high speed) until the mixture is fluffy, roughly 2-3 minutes.

Add egg, vanilla extract, and vanilla seeds; mix until smooth. Reduce speed to low. Slowly mix in the flour mixture.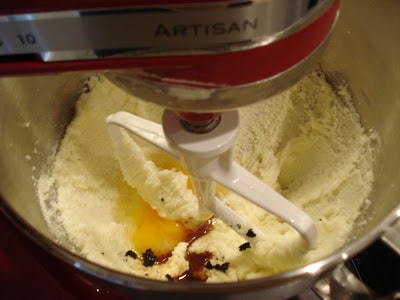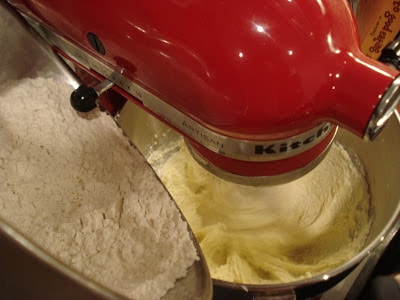 Scoop the batter into 1-inch balls. The recipe recommends using a 1-inch ice cream scoop (after I decided to eye ball it and the cookies came out all different sizes, I took recommend using a small ice cream scoop!) Place cookies space 2 inches apart on baking sheets lined with parchment paper. Bake for about 4 minutes. Remove baking sheets from over and switch the position of them in the oven. Bake for another 4-6 minutes.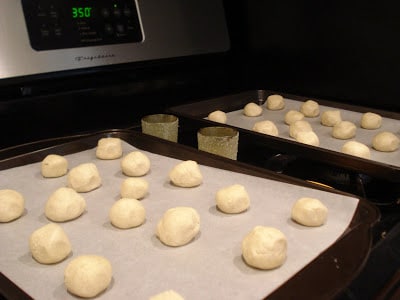 Meanwhile, puree raspberries and 2 teaspoons of sugar in a food processor.

Pour the puree through a sieve into a small bowl allowing juices through. Set aside.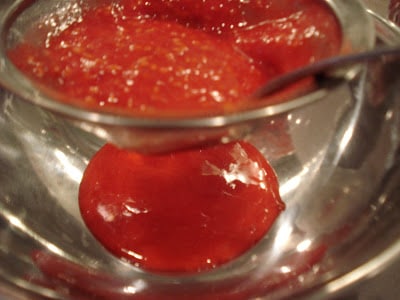 Now place the white chocolate (yum!) in a heatproof bowl over simmering water. Stir chocolate until melted.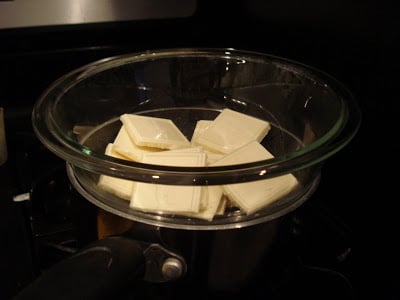 Remove from heat and slowly whisk in the cream.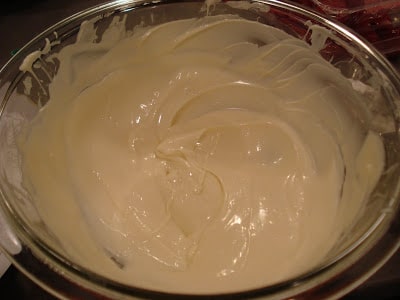 Now whisk in the raspberry puree. The recipe now says to let cream filling mixture sit for about 30 minutes. The next time I make these I will probably let them chill in the fridge for a little bit longer, probably an hour… I feel like the mixture could have been a little thicker.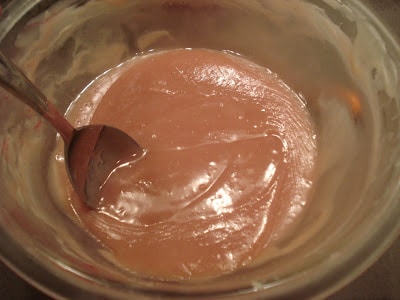 Pour a generous amount of the filling on one side of the cookie (face down) and sandwich them together.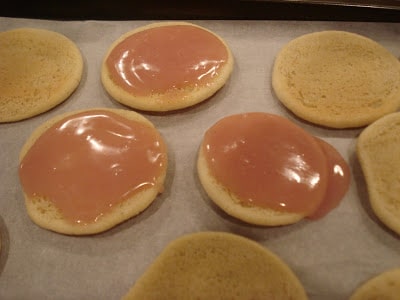 These are so so good. Nice and sweet, pretty light and not overwhelming at all, they taste like candy! Not to mention they were a hit with the girls!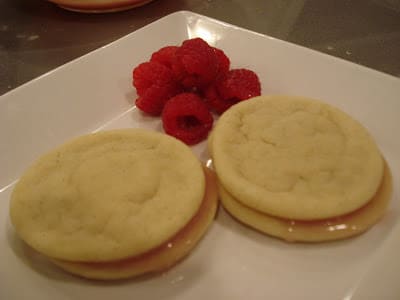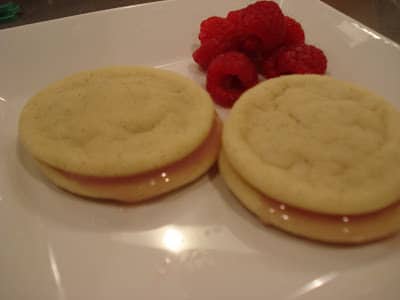 Also, with the leftover cream filling I dipped some fresh raspberries into it for a nice white chocolate covered raspberry!
[Chels]